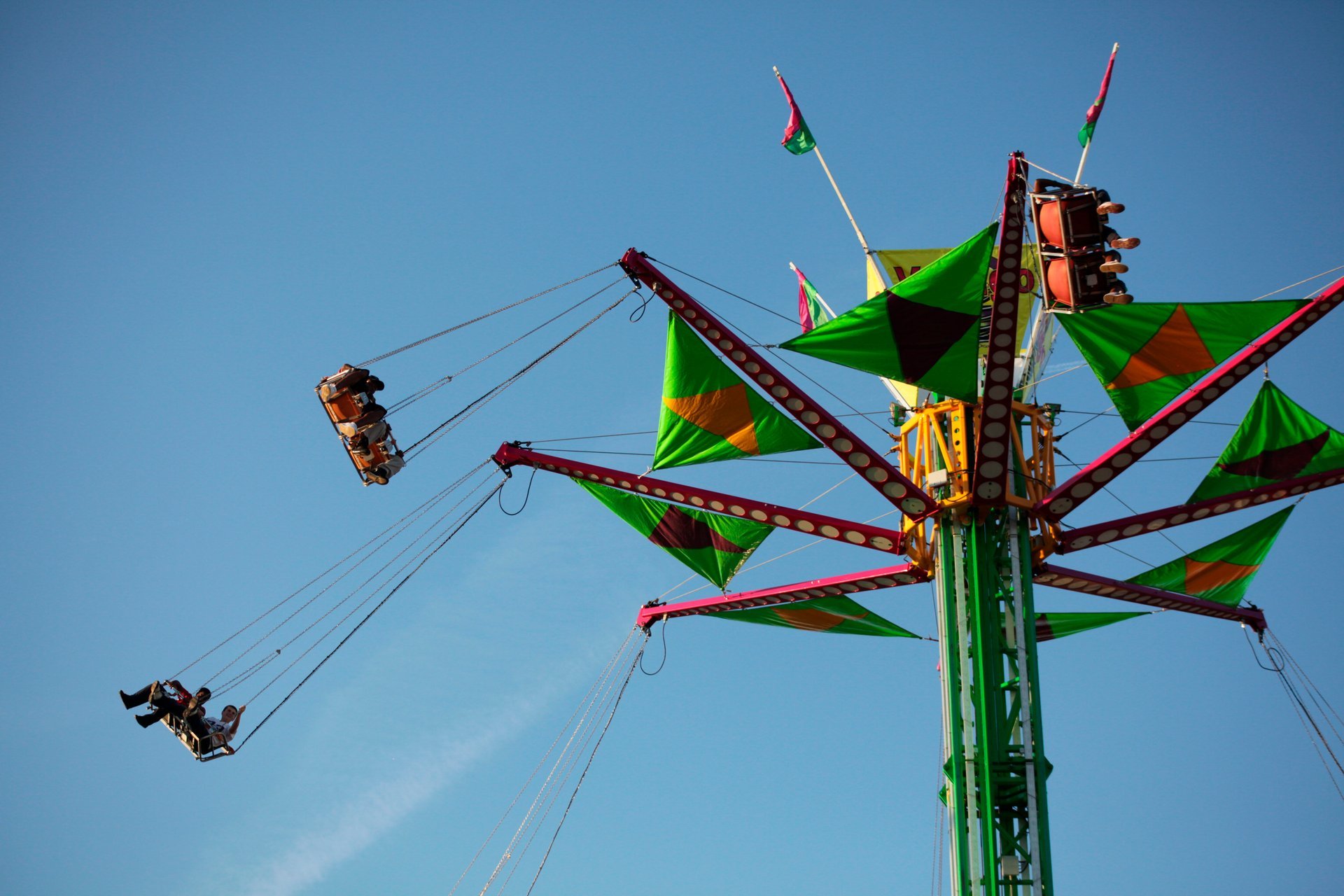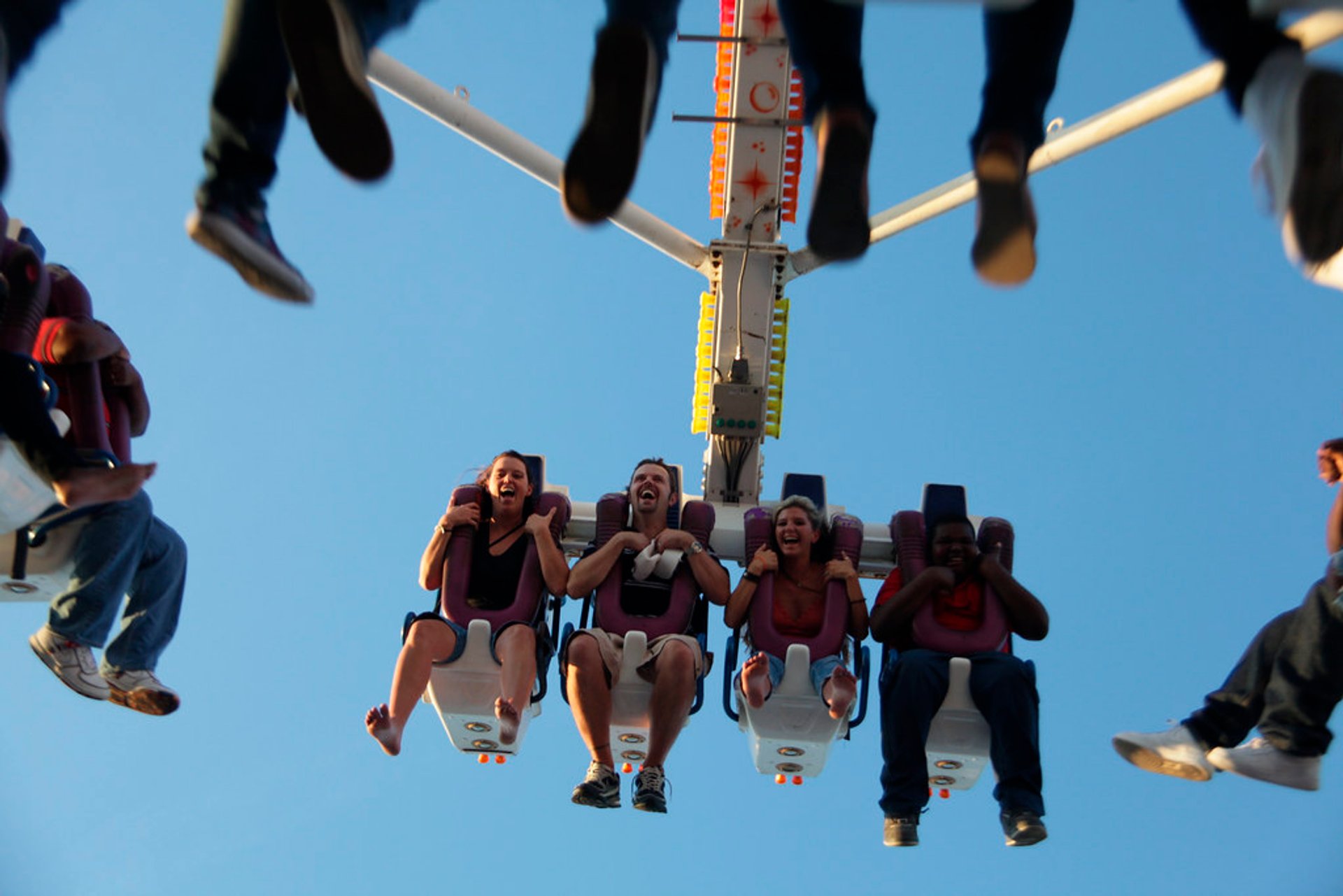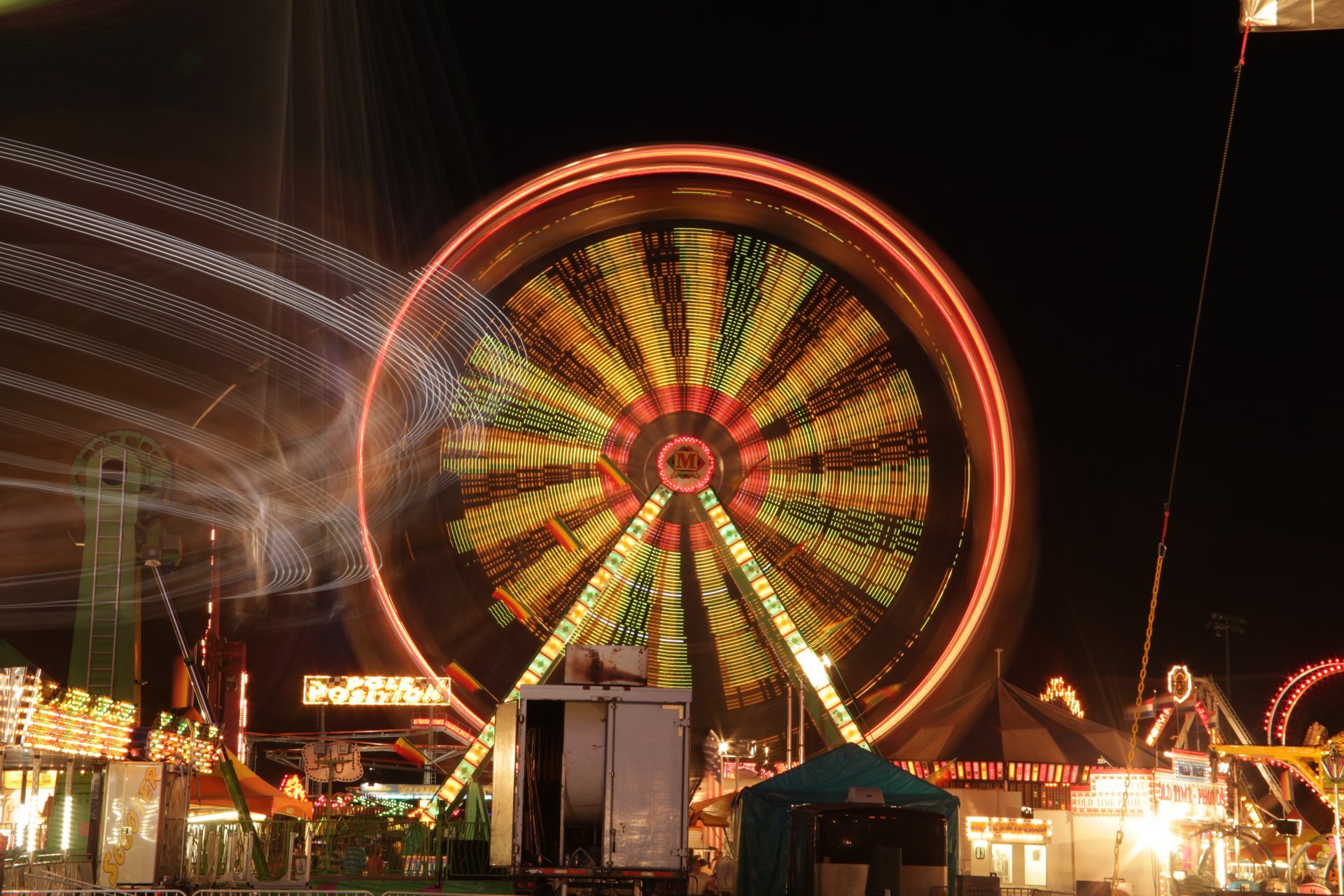 Shreveport-Bossier Convention and Tourist Bureau
Die Staatsmesse von Louisiana findet für etwa zwei Wochen Ende Oktober und Anfang November in Shreveport, Louisiana statt. Es gibt keinen besseren Weg, spannende Wettbewerbe, Midway-Spiele zu erleben und einzigartige Shows zu sehen. Die Messe zeigt die größten Tierschauen und den größten Karneval in Lousiana. Thrill-Sucher können mehr als 60 Fahrten ausprobieren und ihre Lieblings-Fair Foods essen. Tägliche Konzerte, Zirkusshows und andere Unterhaltungen ziehen Hunderttausende von Besuchern an.
Das Messegelände in Shreveport verwandelt sich in einen riesigen Zirkus mit Dutzenden von lustigen Aktivitäten und Performances. Die Liste der Staatsmesse von Lousiana ist vielversprechend. Verpassen Sie nicht Pudel tanzen bei der täglichen Circus Hollywood Show. Es verfügt auch über Trapez, High-Wire Stunts, und mehr. Die Hollywood Racing Pigs sind eine gute alte Art von Unterhaltung, die jeder gerne beobachten. Die State Fair of Louisiana State Cheerleading Championship ist eine der beliebtesten Veranstaltungen der Messe. Die LRCA Finals Rodeo sammelt die besten Cowboys des Staates, konkurrieren um über 140.000 $ in Preisen. Die Double Hump Camel Show verfügt über mongolische Baktrische Kamele, die für eine Fahrt zur Verfügung stehen!
Während der zwei Wochen der Messe bietet über 30 Bands spielen Land, Rock, R&B und Gospel - es gibt viele nationale Stars und lokale Talente fast jede Nacht der Messe. Das Beste: Die meisten Konzerte und Attraktionen sind kostenlos, nachdem Sie den Eintritt von $8 oder Tor Eintritt von $12 zahlen.
Finde Hotels und Airbnbs in der Nähe von Staatsmesse von Louisiana (Karte)