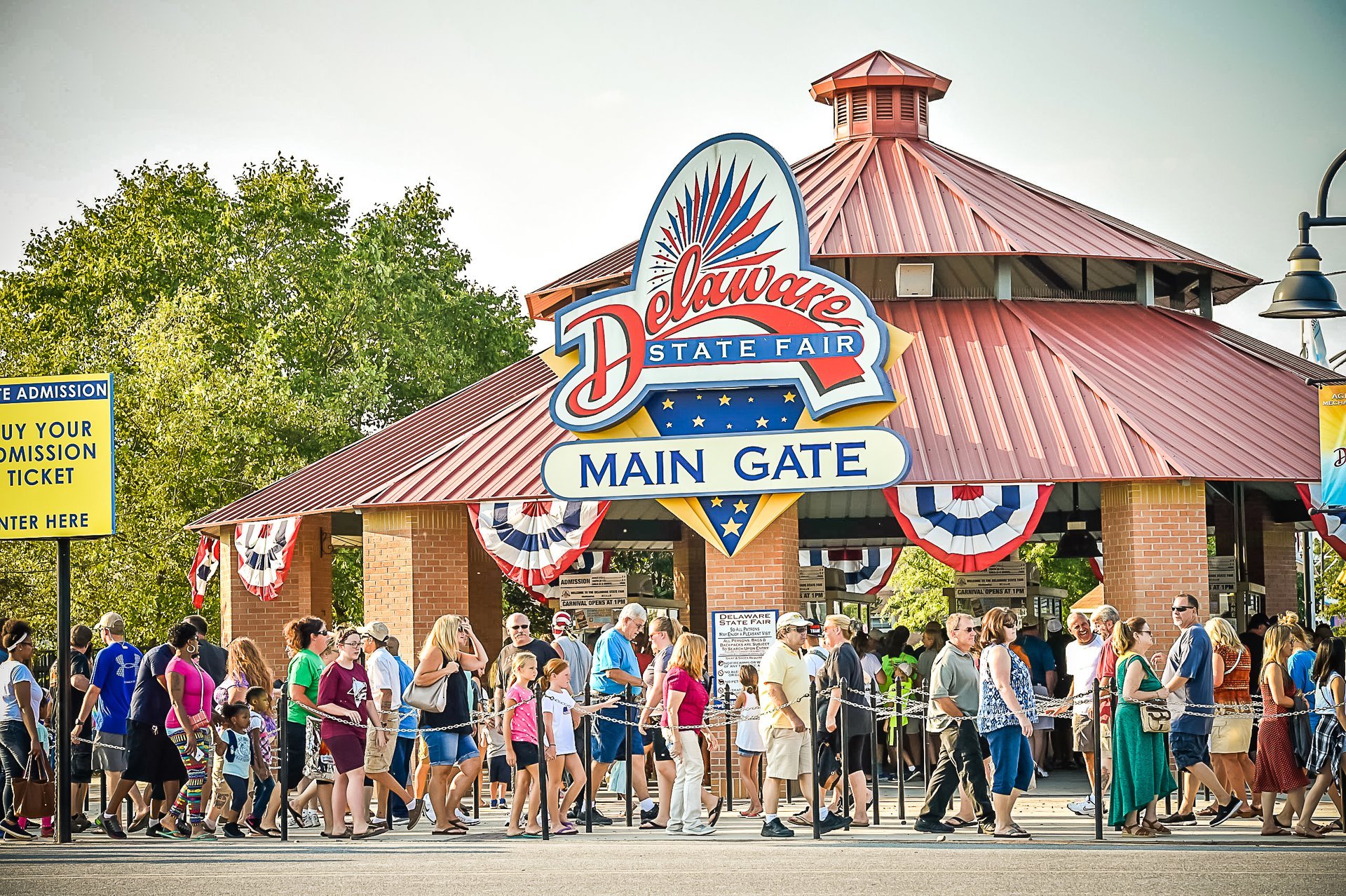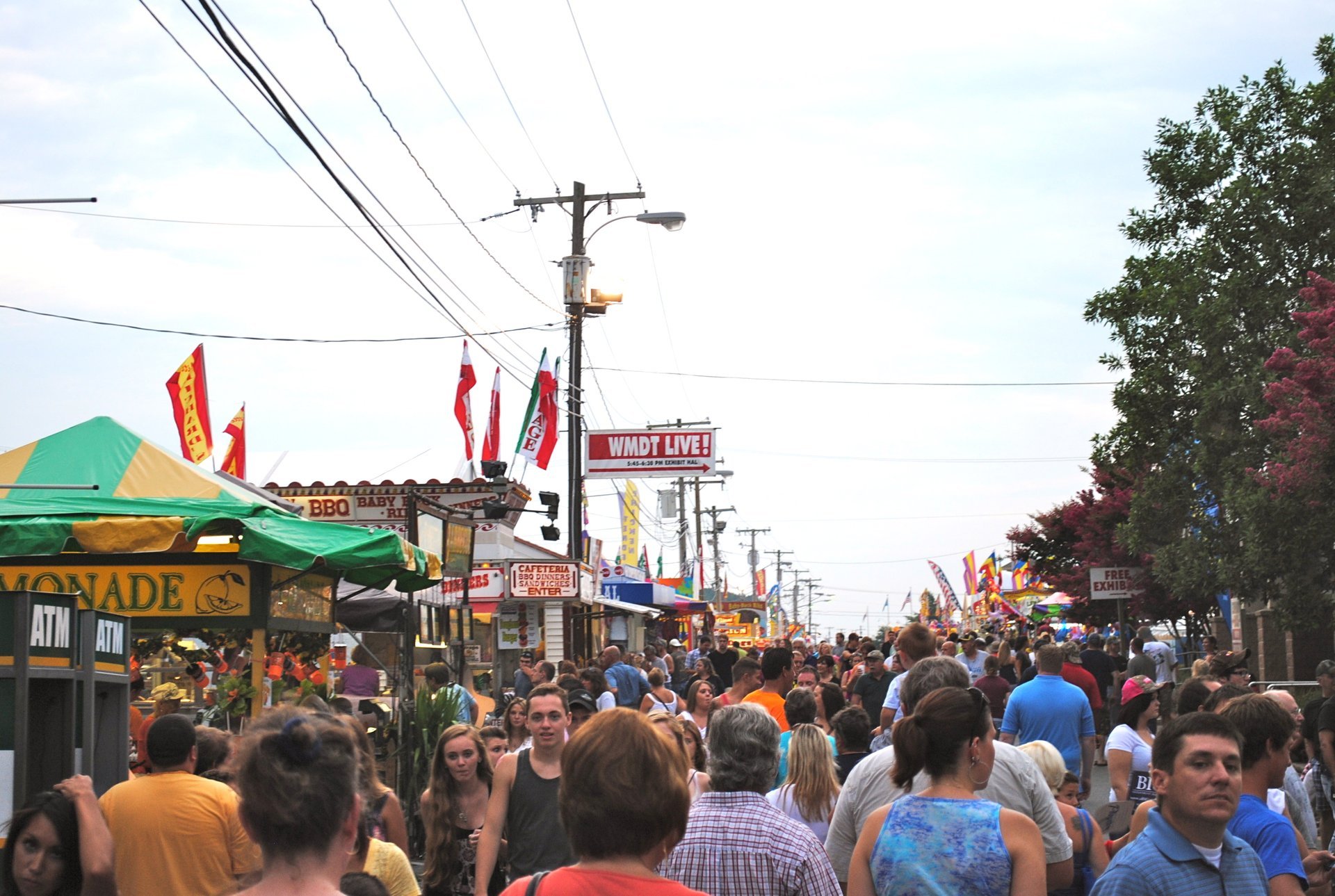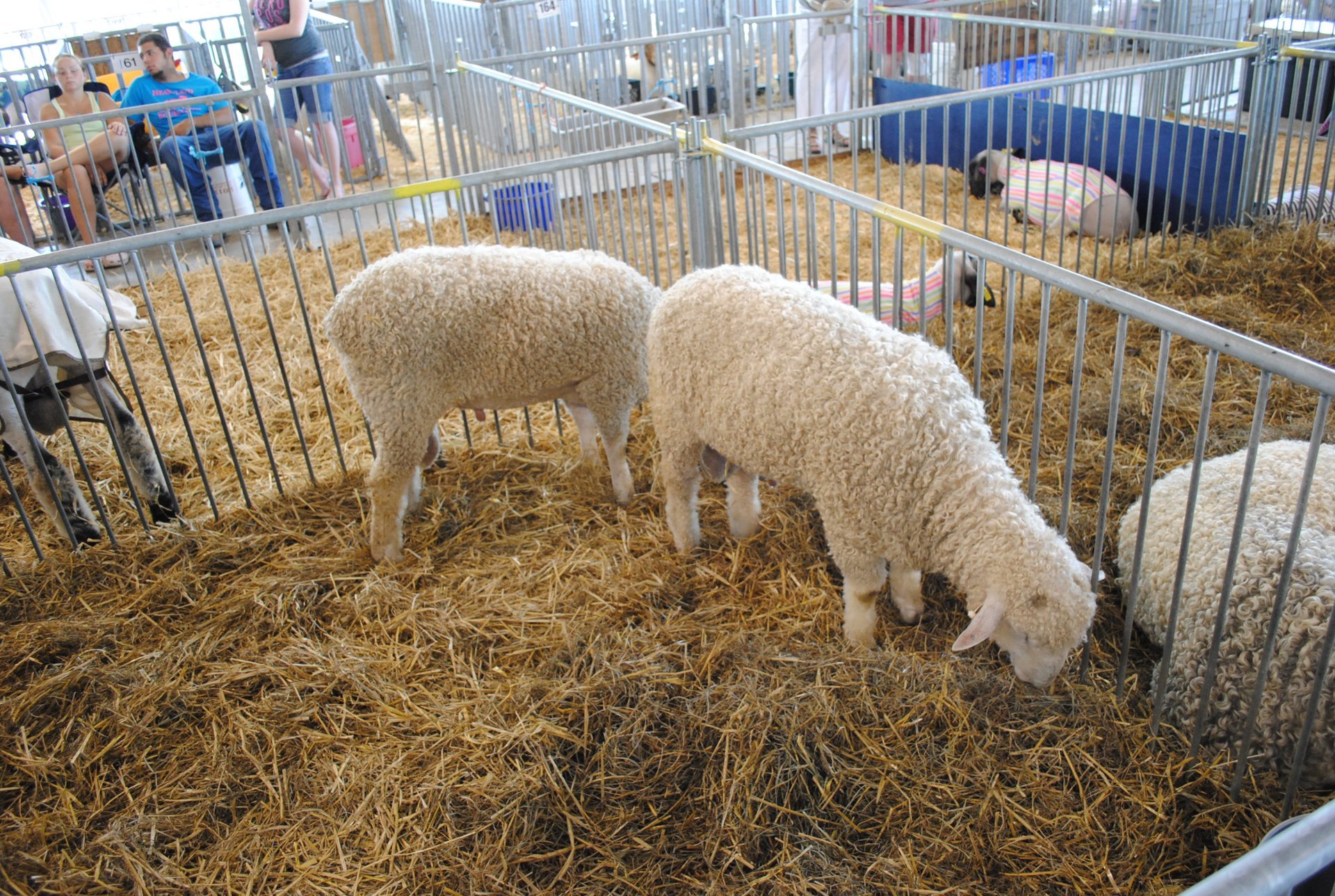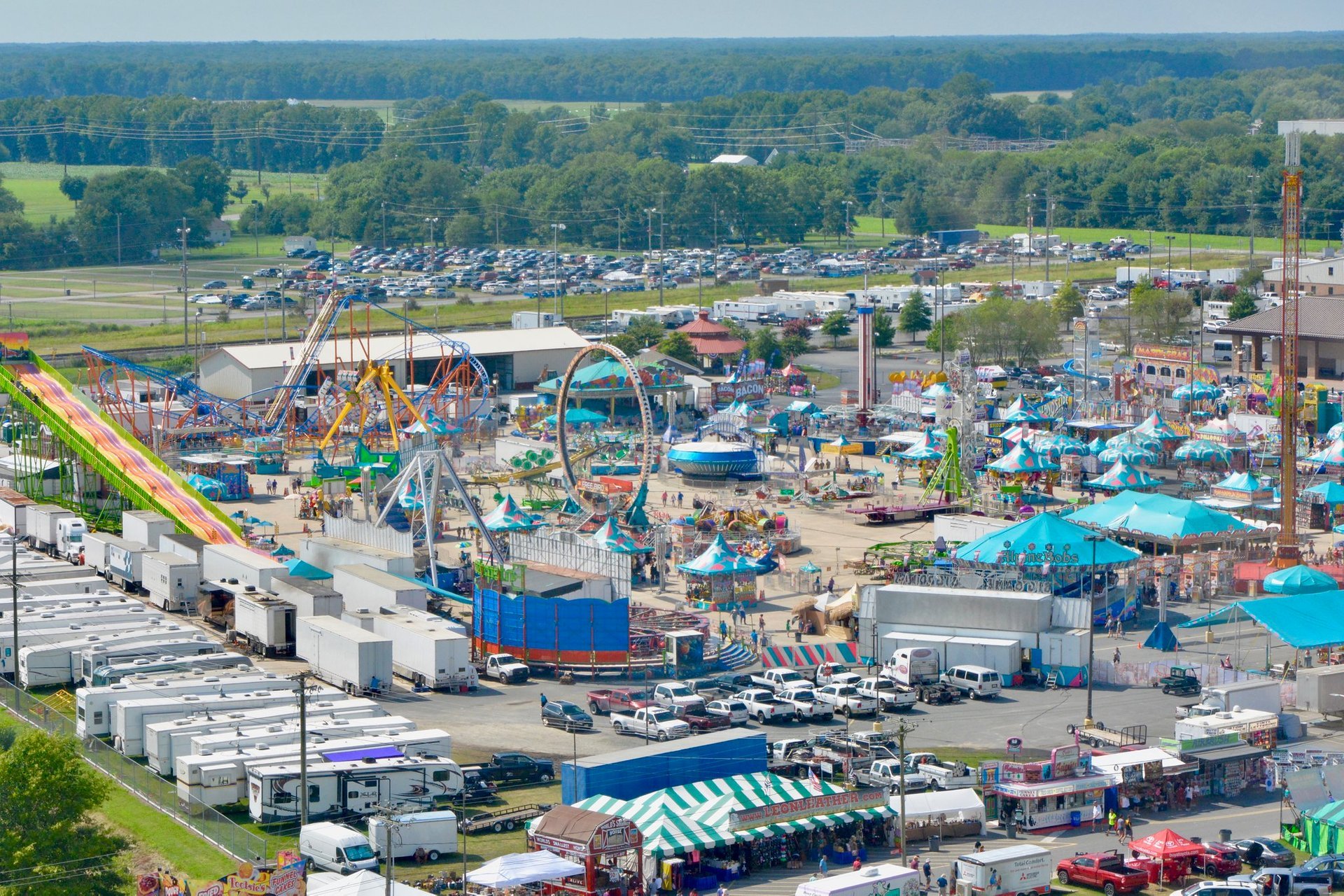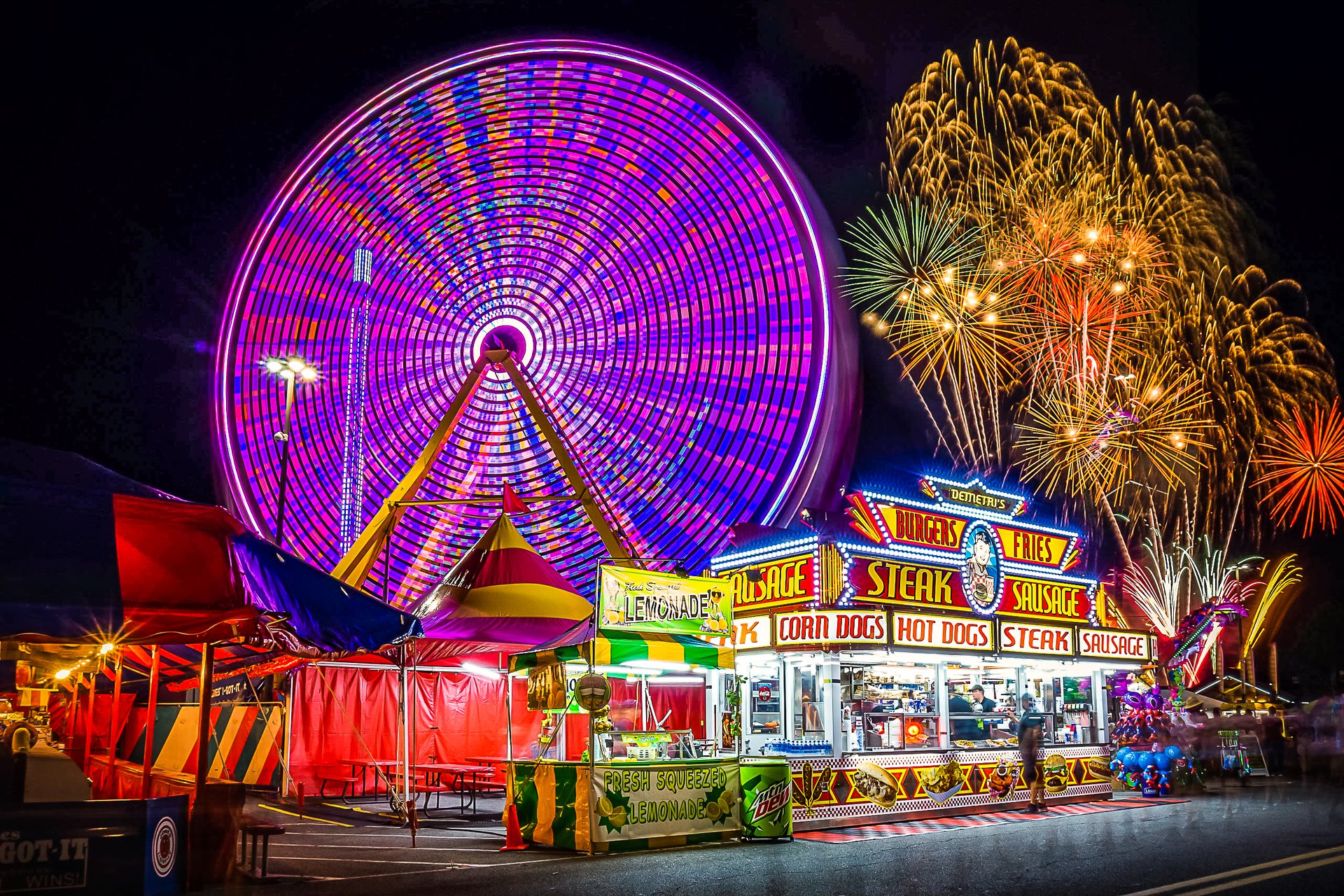 The Delaware State Fair takes place every year in late July in Harrington, Delaware. The ten-day event is famous for its impressive midway, livestock exhibitions and competitions, races, games, and thrills as well as delicious food. It draws hundreds of thousands of attendees not just from Delaware, but also from Pennsylvania, New Jersey, and Maryland. In addition to traditional family-friendly fun, there's also The Harrington Raceway & Casino that operates on the fairgrounds.
Delaware State Fair was first held in Wilmington, in 1869. In 1917, it moved to Elsmere, and the new expanded space included several stages, racetracks, and agricultural pavillions. The first fair on the current grounds was first held in 1920. Back then it was called the Kent and Sussex County Fair.
The Delaware State Fair offers premiere live music across a few concert venues. Its lineups included many country, rock, and pop stars such as Toby Keith, David Cook, Kelly Clarkson, Julianne Hough, Gin Blossoms, Demi Lovato, Chuck Wicks, Carrie Underwood, Gloria Estefan, Darius Rucker, Milli Vanilli, New Kids on the Block, Lynyrd Skynyrd, Jeff Dunham, Brad Paisley, Young MC, Trace Adkins, Three Days Grace, Miranda Cosgrove, Greyson Chance, and Ke$ha.
The fair also features hundreds of vendors offering great food and unique shopping experiences. Harrington is conveniently located between the Delaware shore and Dover, the capital of the state.
Find hotels and airbnbs near Delaware State Fair (Map)