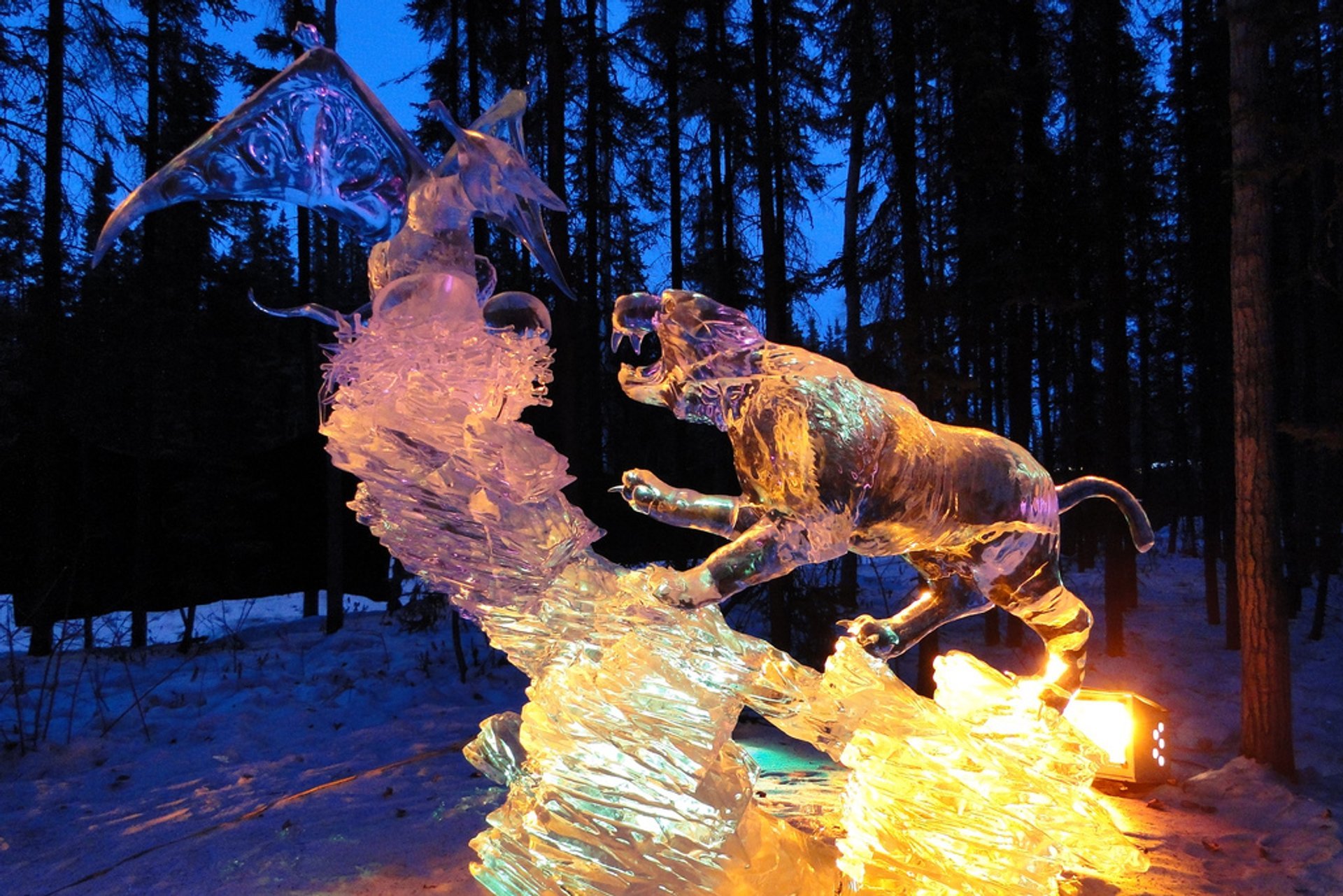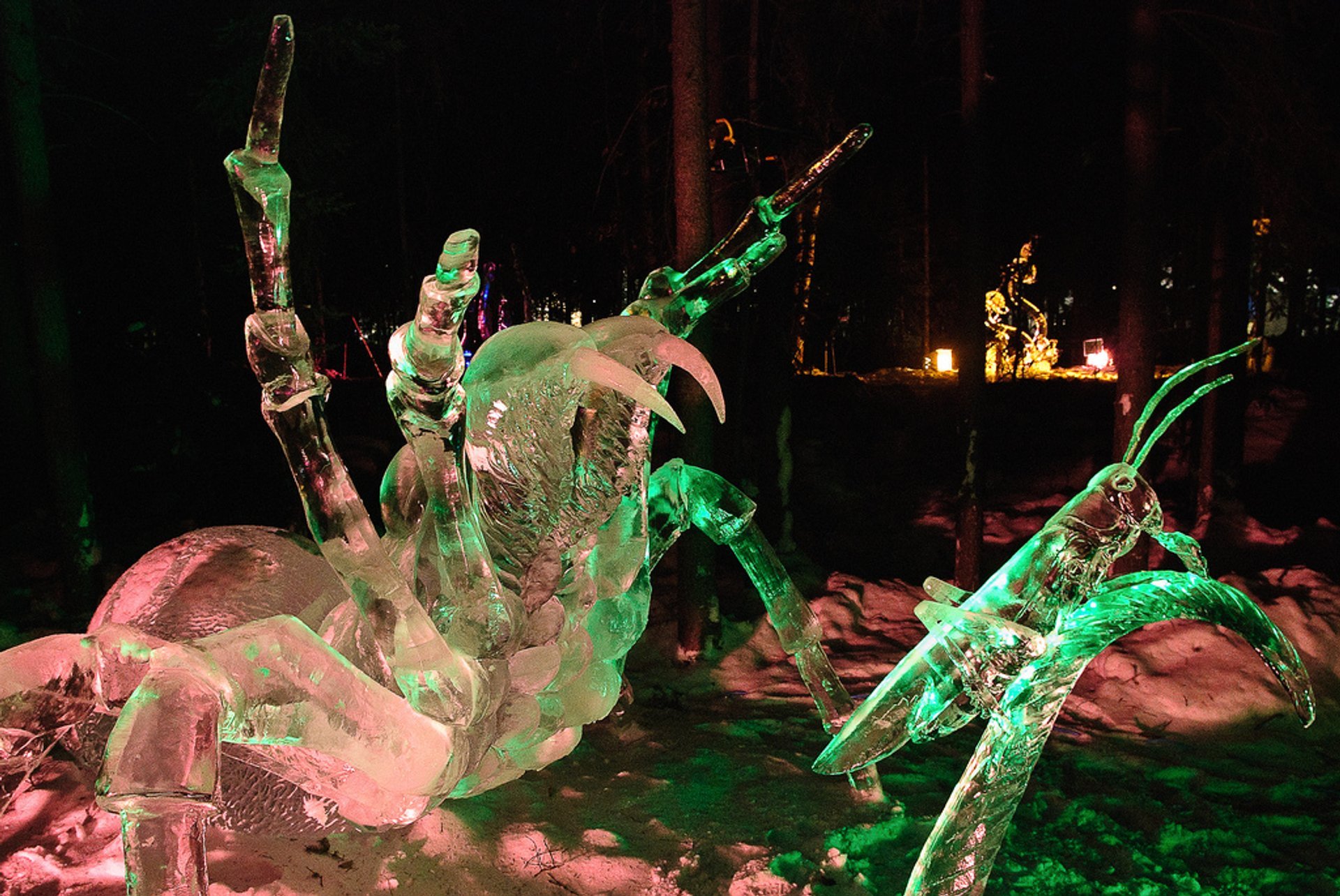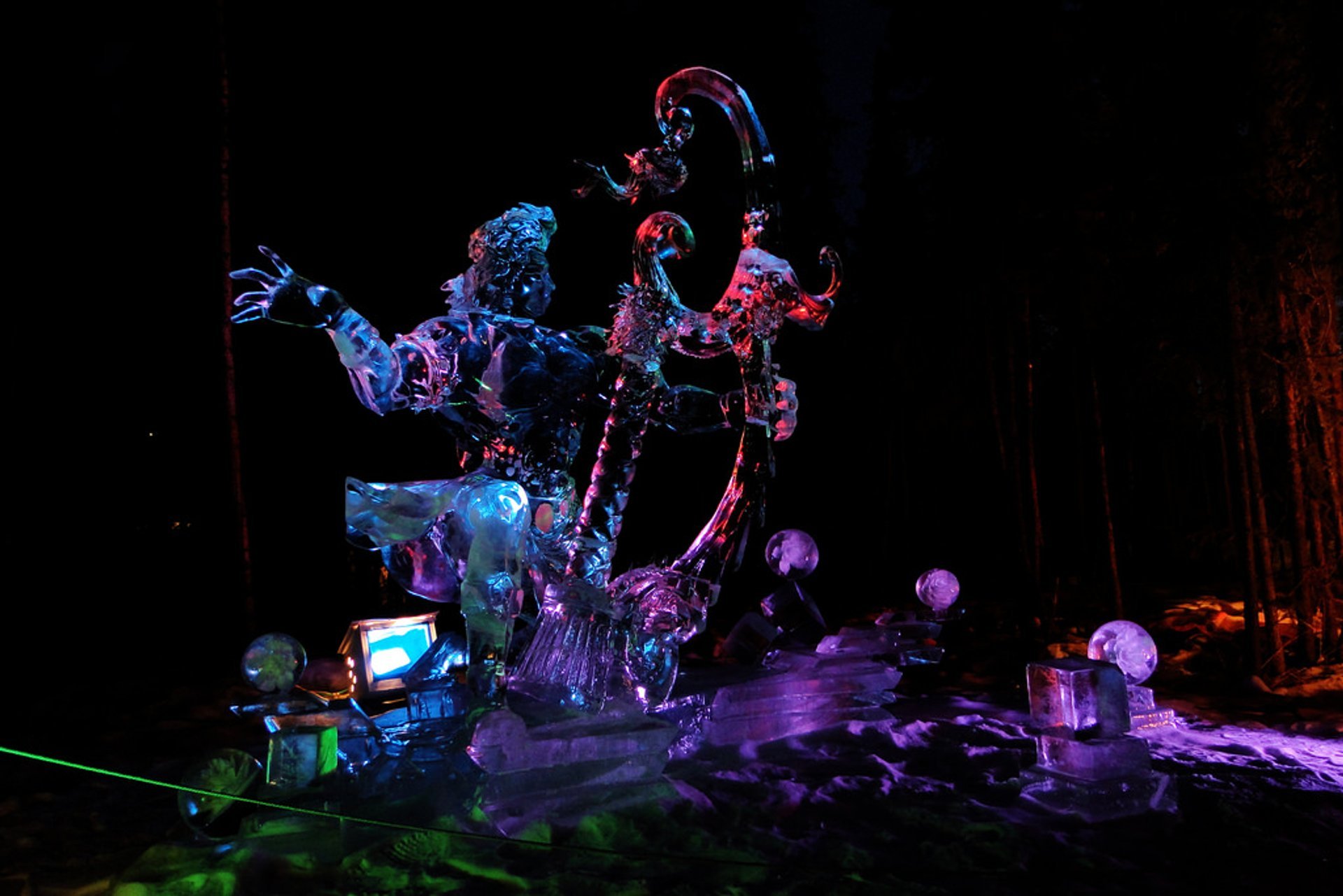 World Ice Art Championship, Fairbanks, Alaska, 2010
See accommodations nearby
Ever wanted to see an ice dragon? Such things do exist—visit the annual World Ice Art Championships held in Fairbanks. Besides ice dragons that look like real creatures, there are many other pieces worth checking out. Sometimes it's even hard to imagine that they are created by hum​ans!
The event gathers masters and amateurs from all around the world, who do their job at a high level with expertise and precision. Visitors can attend different activities, such as dog sledding, sliding on the icy hills, a train ride throughout the park, and many others.
Children can enjoy the ice​ playground at the championship territory, so visiting the event with the family is a gr​eat idea. The Ice Art Park usually opens in late February with the Kids Park, followed by the Single and Multi Block Competitions. The Park is open to public until the end of March weather permitting.
Find hotels and airbnbs near Wo​rld Ice Art Championships (Map)