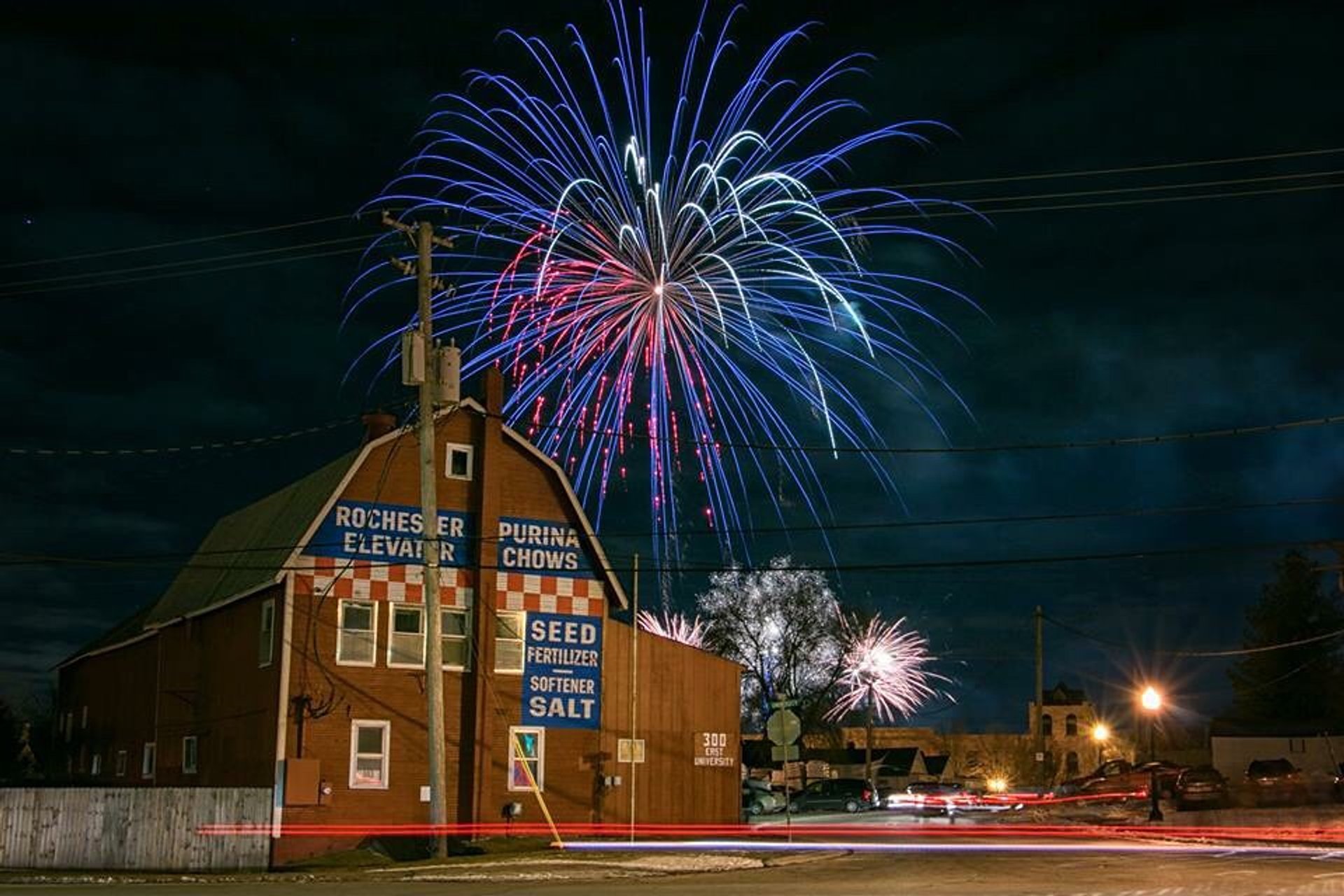 Rochester Elevator with the Fire and Ice Festival fireworks
See accommodations nearby
The adorable Fire & Ice Festival occurs each January in Rochester, Michigan. Hundreds of locals and tourists make their way downtown, where various activities and games are set up. The event is free of charge and runs for an entire weekend.
Here, it is possible to find everything for adults and kids, like beer tents and marshmallow roasting. You have a chance to try out ice skating, dog sledding, ice sculpting, and even carriage rides around Main Street. Plentiful firepits fill up the area to help keep hands and toes warm.
During Fire & Ice Festival, Main Street in downtown is always aglow with multicolored lights of the Big, Bright Light Show with the students from area culinary schools making incredible sculptures from solid ice blocks along the site. Don't miss the mesmerizing firework displays lighting up the sky on Friday and Saturday nights.
Find hotels and airbnbs near Fire & Ice Festival (Map)