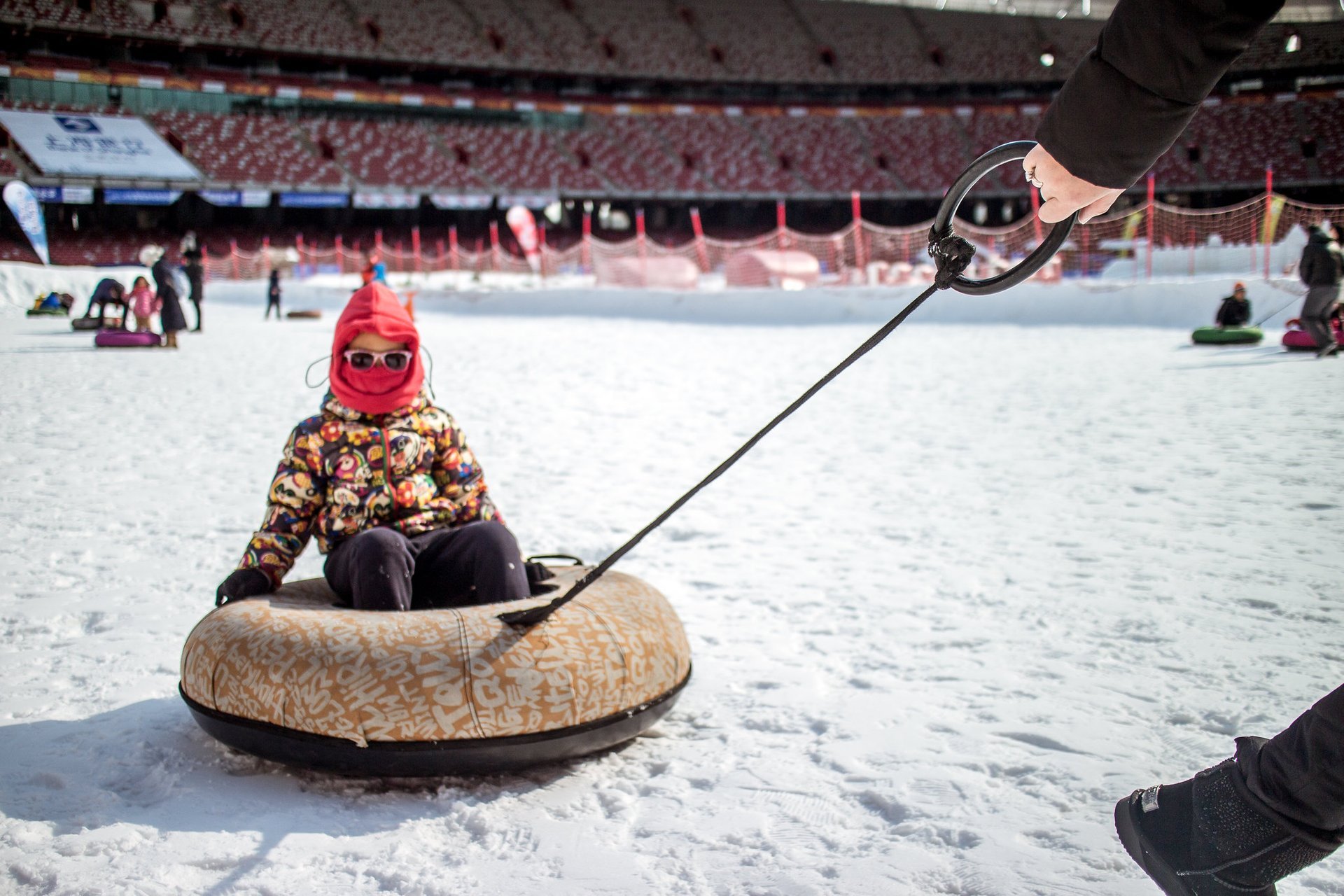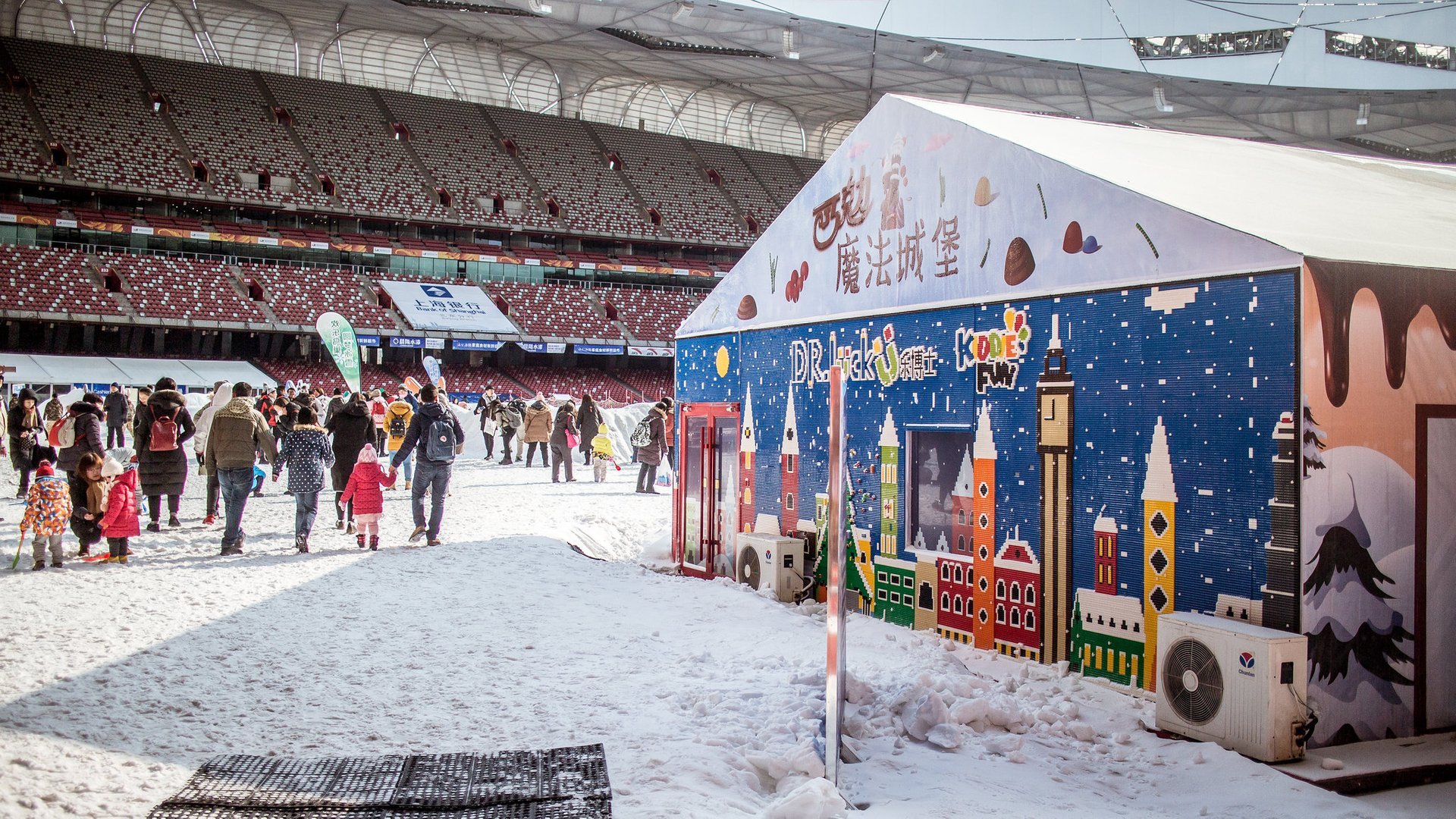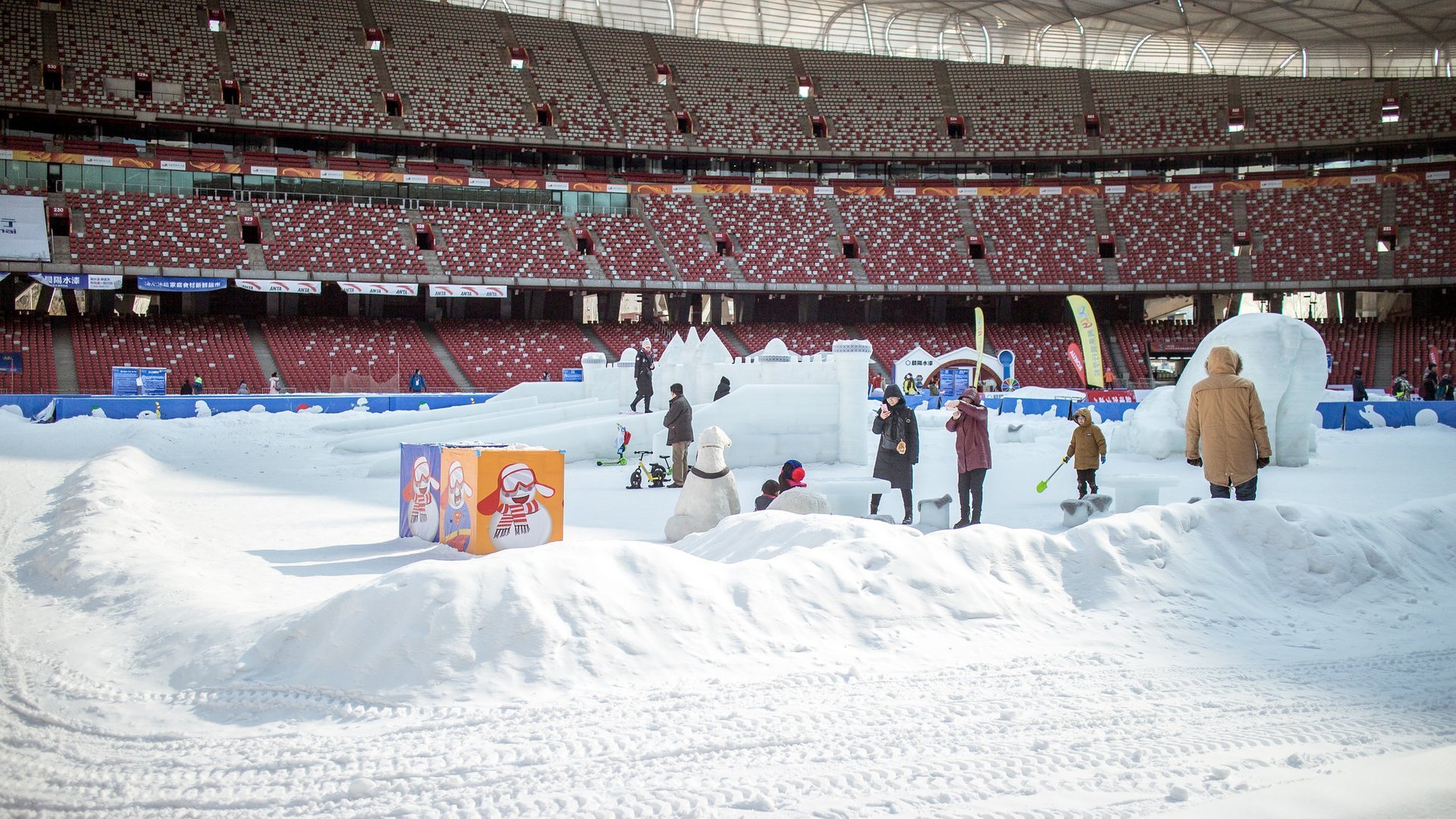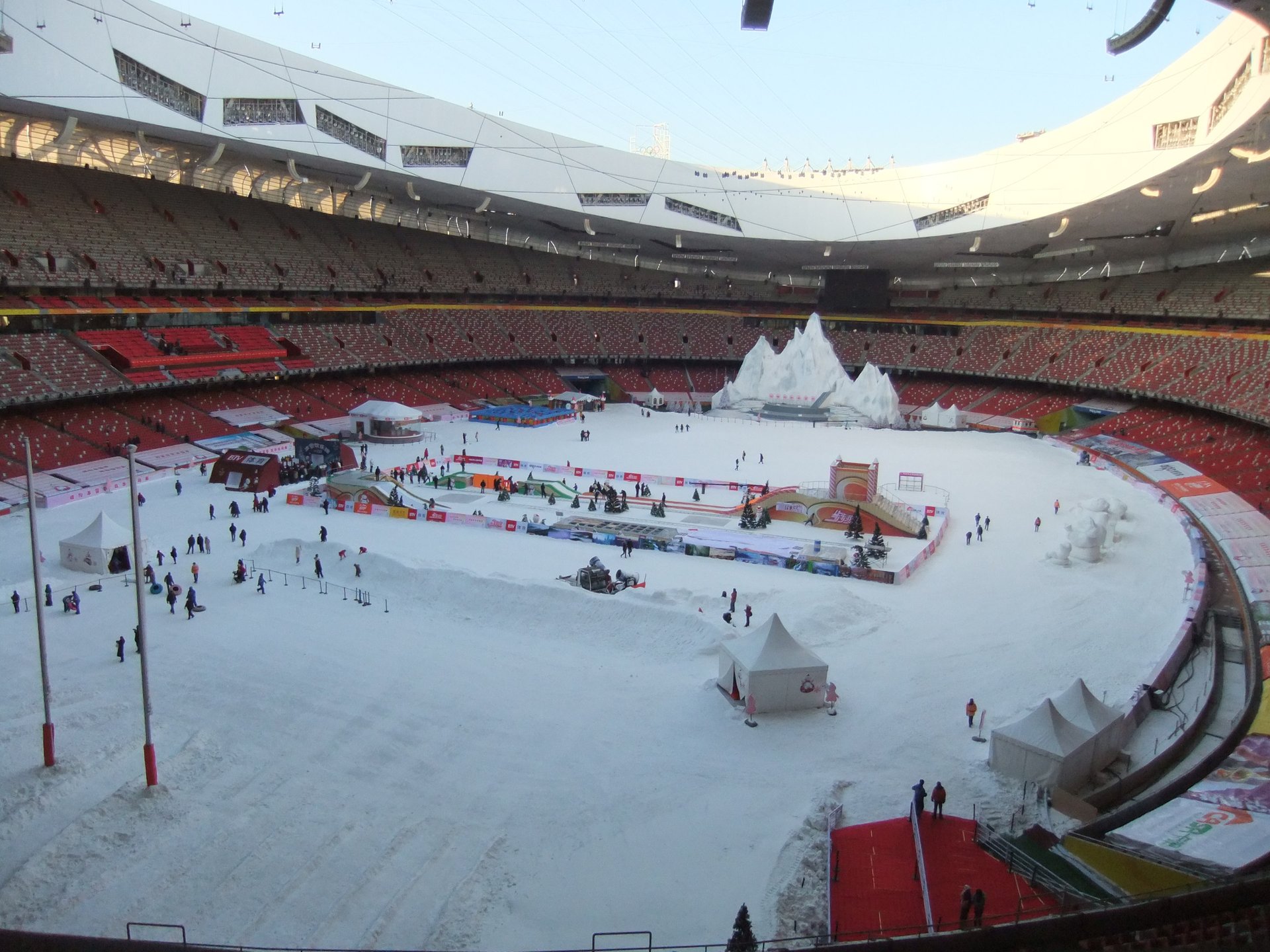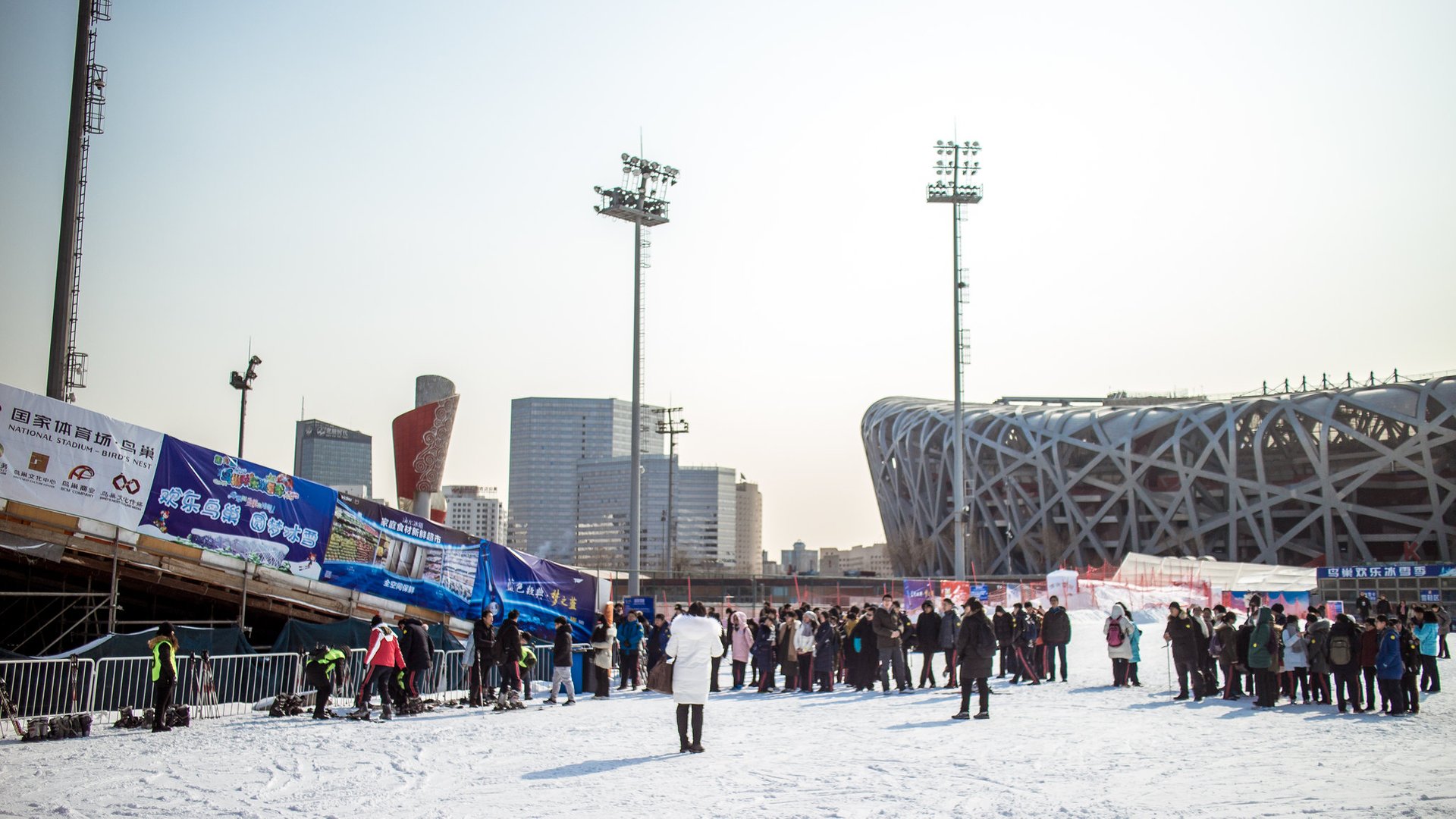 Having Fun at Bird's Nest
See accommodations nearby
As Beijing successfully won the bid for the 2022 Olympic Winter Games in 2015, Happy Ice and Snow Season in Bird's Nest started to focus on the theme of "Happy Bird's Nest, Passionate Winter Olympics" and to serve as a warm-up project. The Bird's Nest, the National Stadium in Beijing, owns a total area of 21 hectares (52 acres) and hosts 91,000 seats for the audience. The Ice and Snow Season provides 6 hectares (15 acres) of winter fun including snow park, North ski facility, and South skating area for visitors.
Bird's Nest holds Happy Ice and Snow Season annually roughly from late December to late February. At this time, you can enjoy skiing, single and dual snowboarding, snow tubing, ice hockey, curling, biathlon, snow football, ice-carting, snow bicycle, ice skating, and other fun activities. If you have kids, take them to the stadium as well as organizers also promise lots of entertainment available for children. Exploring ice and snow sculptures like the Snow Castle is one of the highlights.
In the snow park, you can experience sports project from Winter Olympic Games such as ice hockey, snowboarding, and curling. There are also entertainment projects for children in this area, such as CS (Counter-Strike) on snow land. The ski facility at Bird's Nest is the most professional and appealing skiing place in Beijing. Slopes are built outside the Stadium and this area could accommodate about 400 skiers at a time. In the South Ice Skating area, you can see both the exhibition of ice sculpture and do some ice skating.
Tickets cost about 80 Yuan. You can buy them via WeChat or onsite, the latter being a slightly more expensive option.
Find hotels and airbnbs near Happy Ice and Snow Season at Bird's Nest (Map)