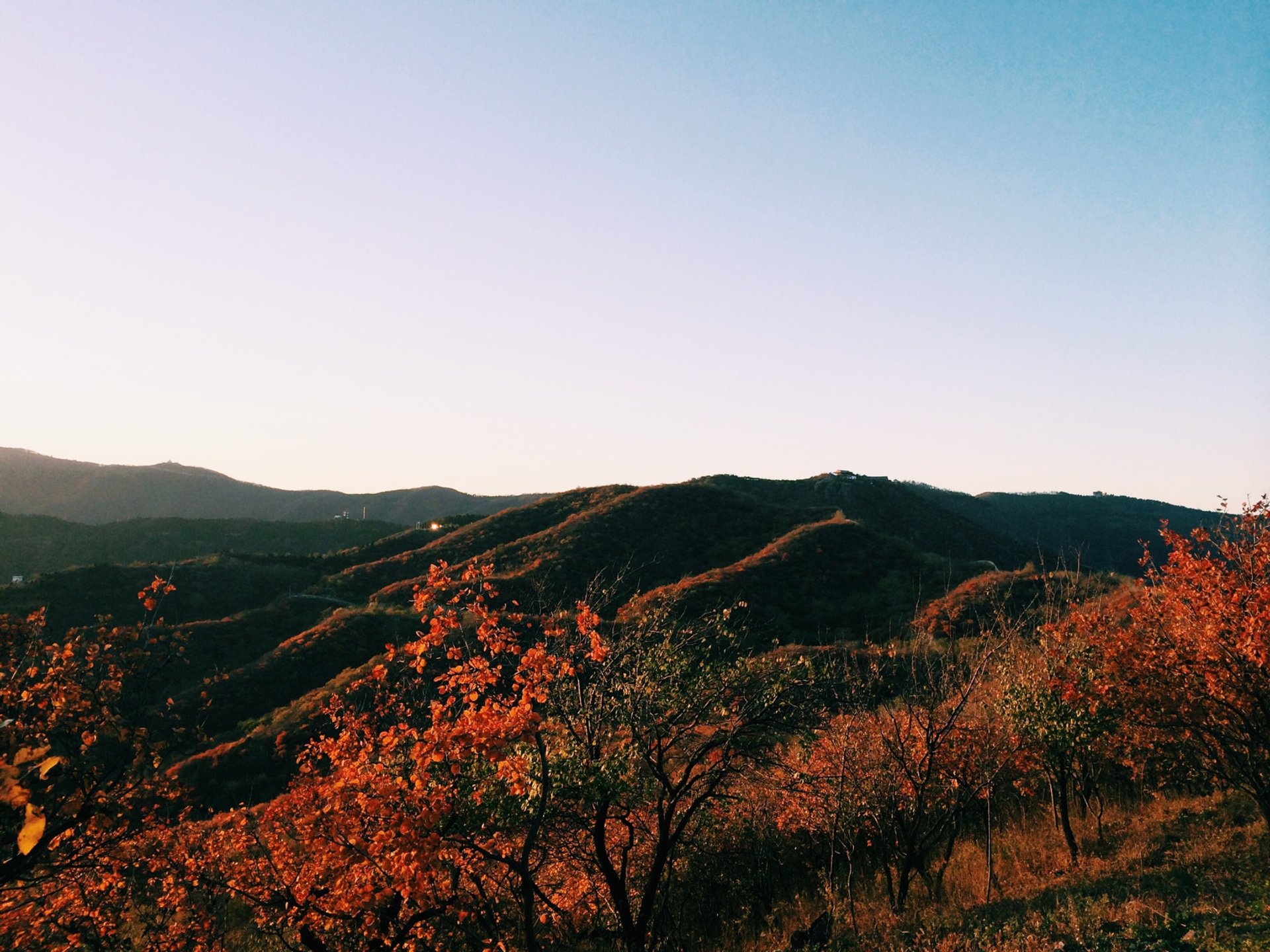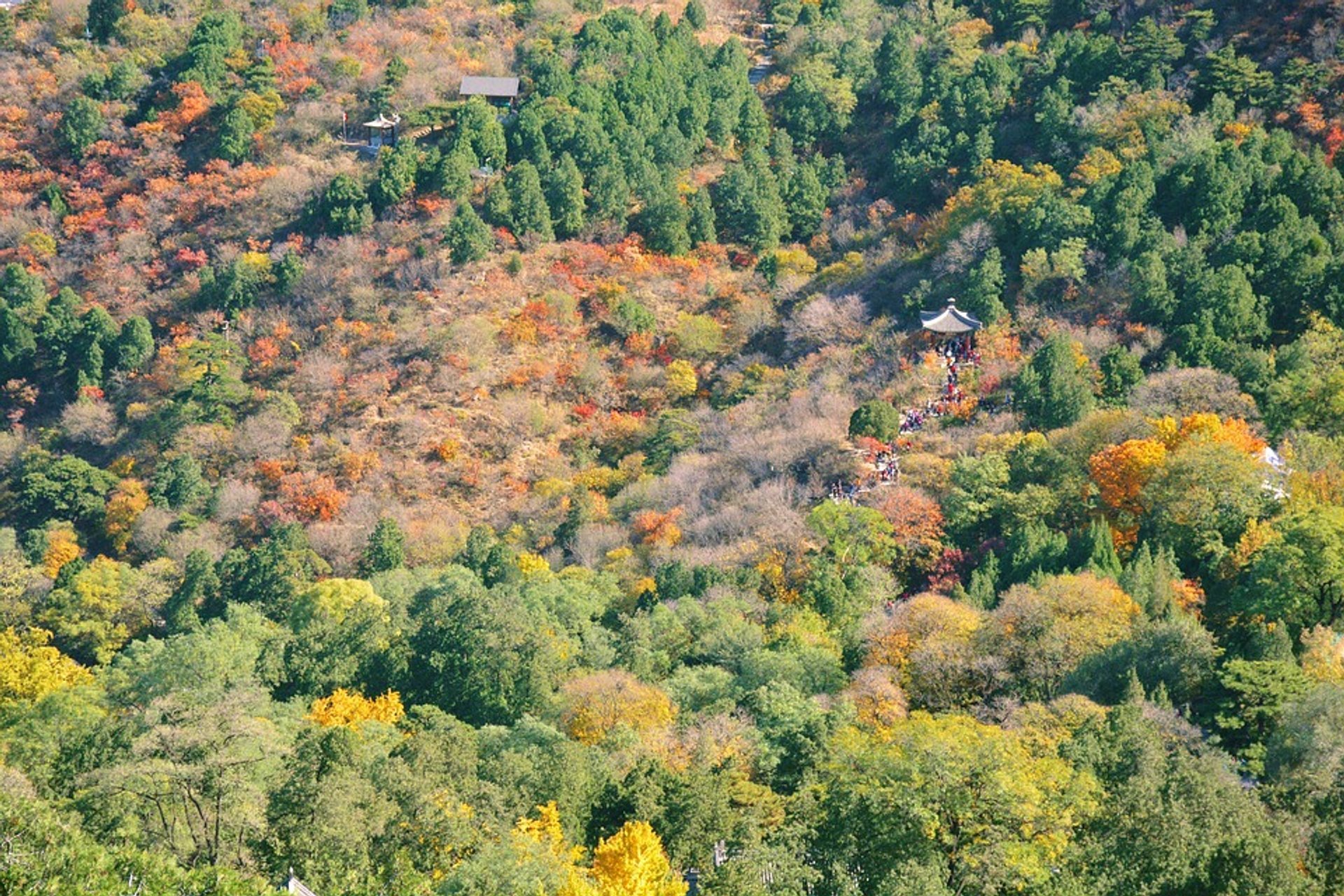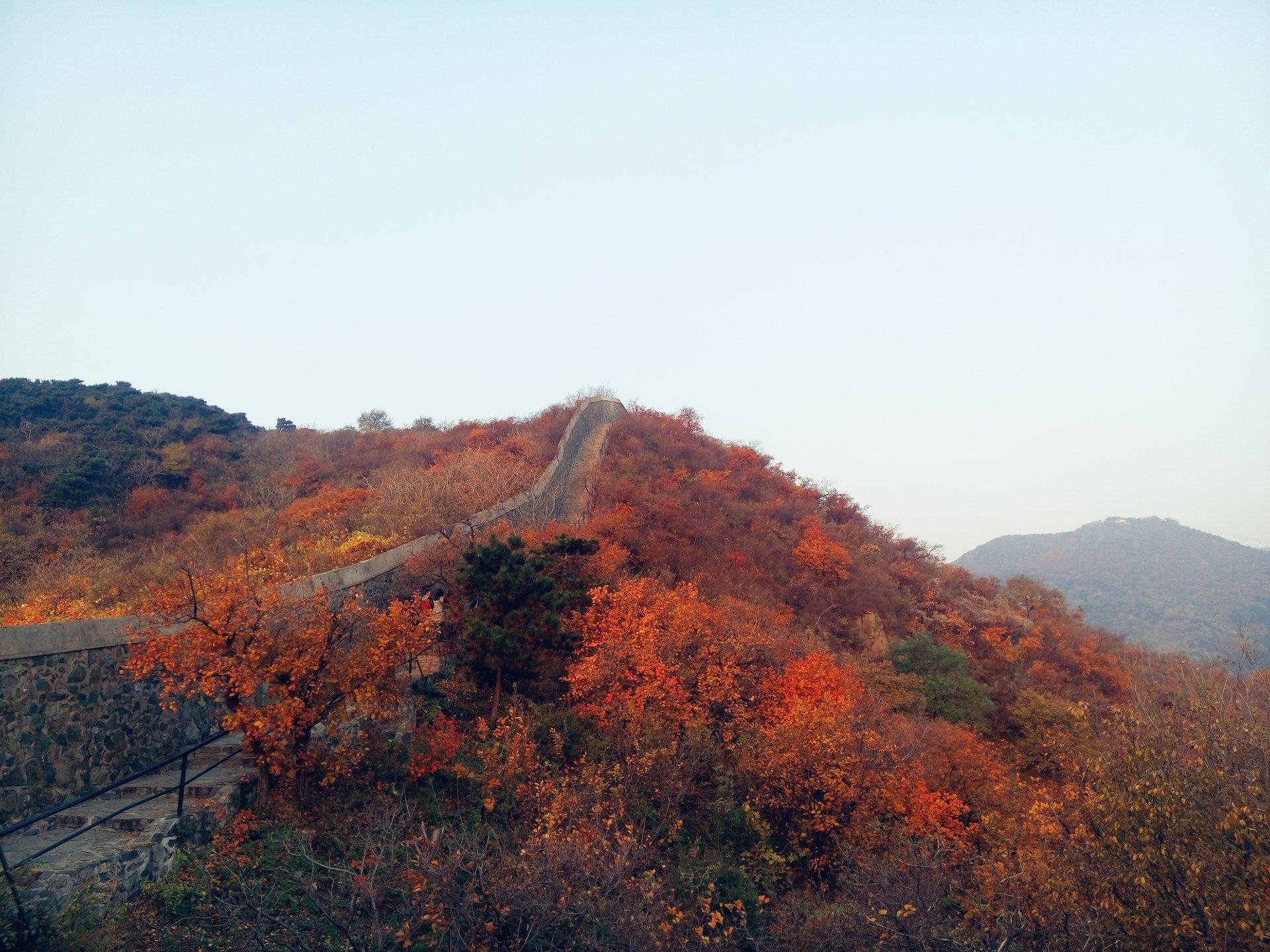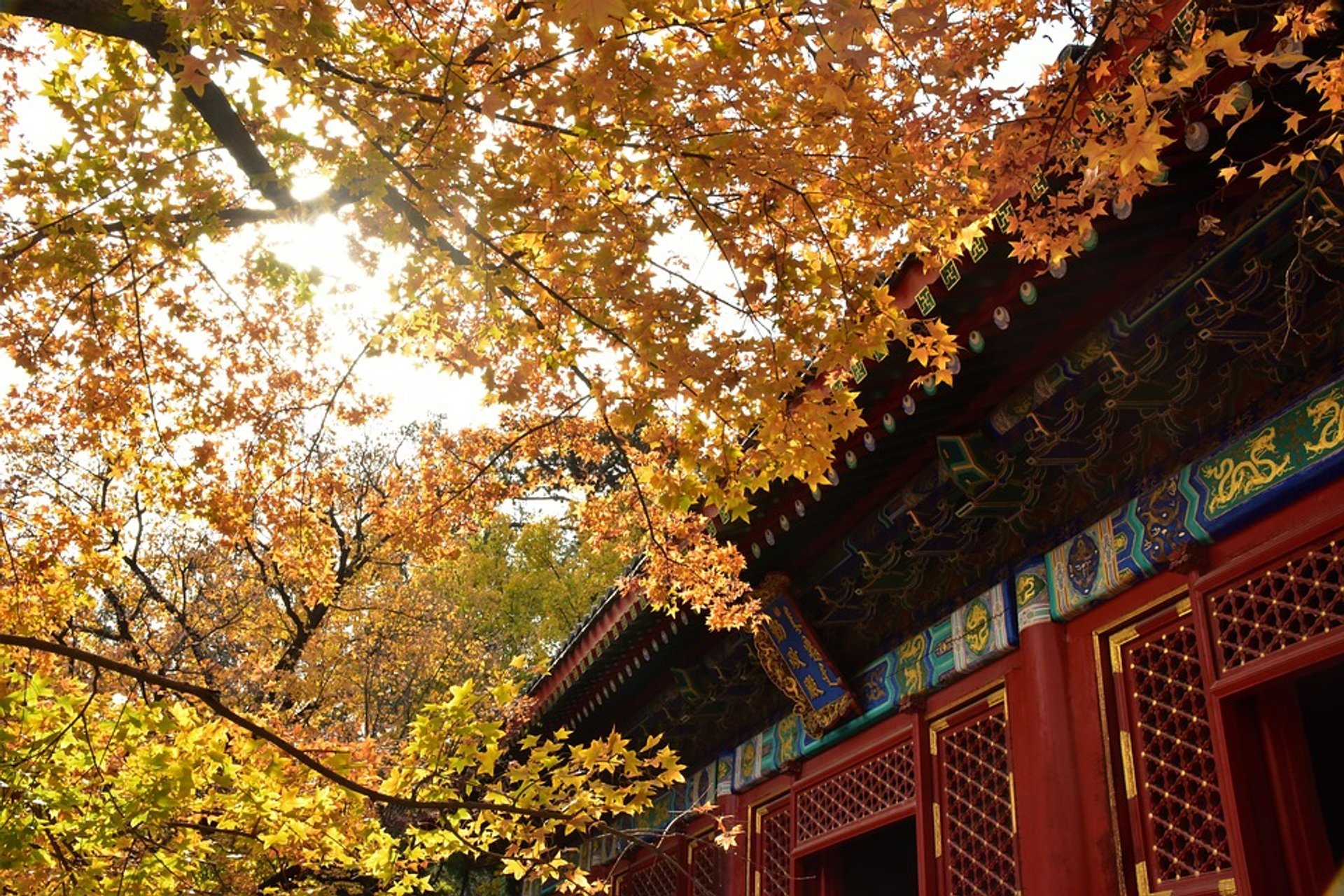 Fragrant Hills or Xiangshan Park is an imperial garden where emperors of the Yuan, Ming, and Qing Dynasty came for hunting and being away from the summer heat. Nowadays, this place is famous for its autumn leaves. There are many kinds of red-leaf trees at Fragrant Hill, the majority of them are sumac and maple trees.
Every year from about mid-October, the leaves take on the hues of red and amber. Due to the different altitude and temperature, the color depth increases from the northwest mountainous areas to the southeast plain.
Every year between mid-October and early November, the Red Leaves Festival is held at Fragrant Hill. Viewing red leaves is the primary theme of this festival. There are various spots across the park for viewing the red leaves. Jingcui Lake is the most easily-accessible place for you to view the leaves as it is close to the east gate. Yuhua Villa provides an excellent panorama of the entire park. At the Sweat Mist Cave, you will be inside the deep-dyed woods and have a close view of the red leaves, but it requires some hiking. The Ancient Royal Road across Heshun Gate to Badachu Park is where you can get the closest to the red leaves while passing by recently planted smoke trees. The last popular spot is called the Fragrant Hill Temple. Here, you can both learn the history of the Fragrant Hill and appreciate the beauty of autumn.
During the Red Leaves Festival in Xiangshan Park, there are three periods of viewing. The first is from mid-October to late October. At that time, the leaves have not yet turned totally red, so that you can see a colorful picture of the hill. The second period is from late October to early November. The leaves get darker, and the scenery looks more saturated. The last period runs roughly from mid-November to late November when the temperatures drop, the wind blows off all the leaves from the trees, and you can see the red forest full of fallen leaves.
Find hotels and airbnbs near Red Leaves Festival at Fragrant Hill (Map)