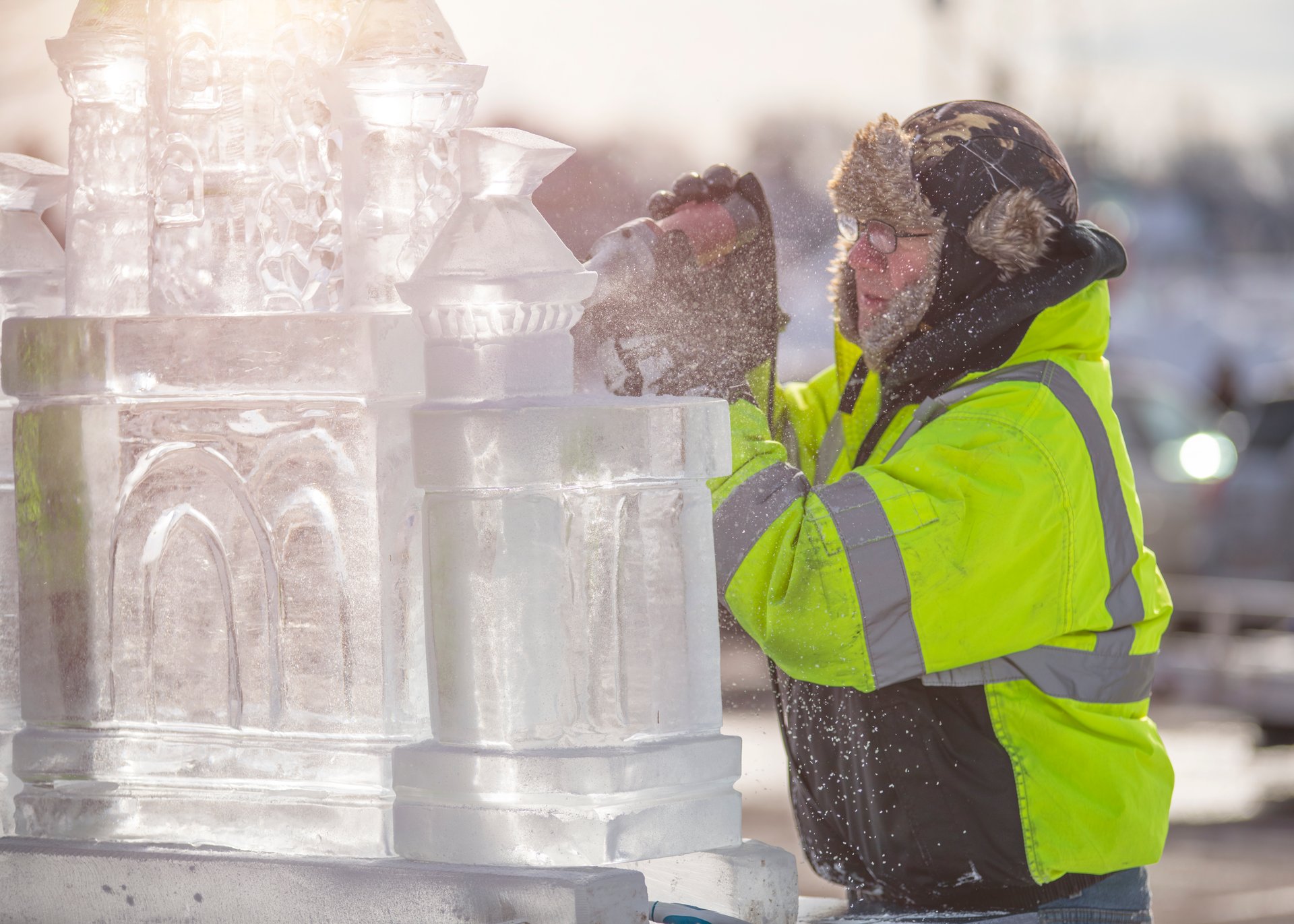 Ice carvings are created during the festival
©
Joe Polecheck Photography, Courtesy Travel Superior
See accommodations nearby
Lake Superior Ice Festival is one of the greatest winter events in Wisconsin. Held on Barker's Island, just off the Superior Bay in Superior, Wisconsin, it's a fun community-driven tradition with a spectacular fireworks display at the end of the day.
The highlights of the annual two-day festival include the Midwest Ice Racing Association races that happen on Saturday, at 11 am. Racing motorcycles and ATV's, from beginner to pro classes, will compete on the ice just next to the Island. Ice races are always exciting to watch. Other attractions include ice sculptures, ice hockey, snow slides, a kids' zone with princesses, and much more. Visitors can warm up near bonfires with s'mores and hot beverages.
Lake Superior Ice Festival is most famous for its Saturday evening pyrotechnic show that starts at 6:15 pm. The colorful displays are best viewed from the KUBB area.
Find hotels and airbnbs near Lake Superior Ice Festival (Map)