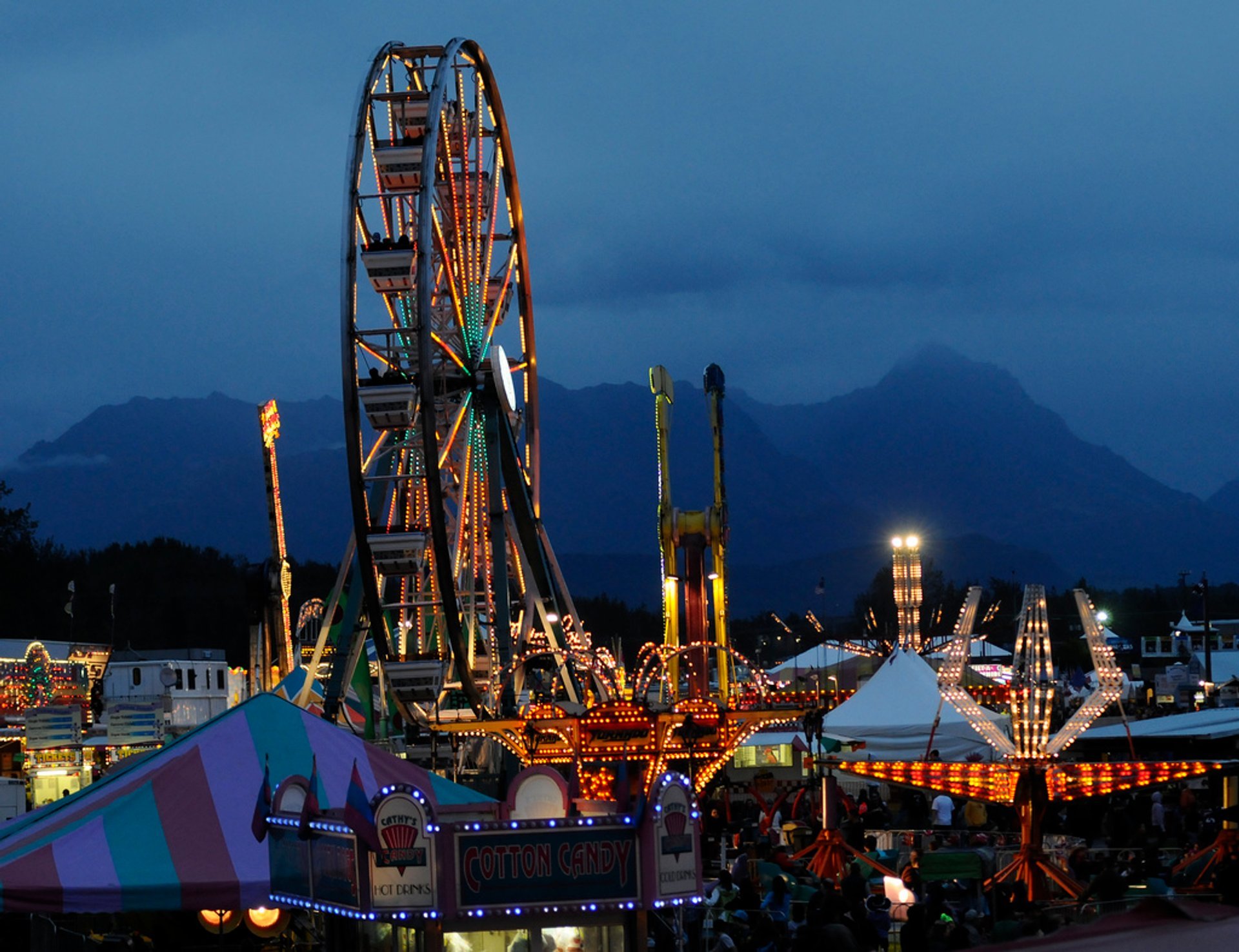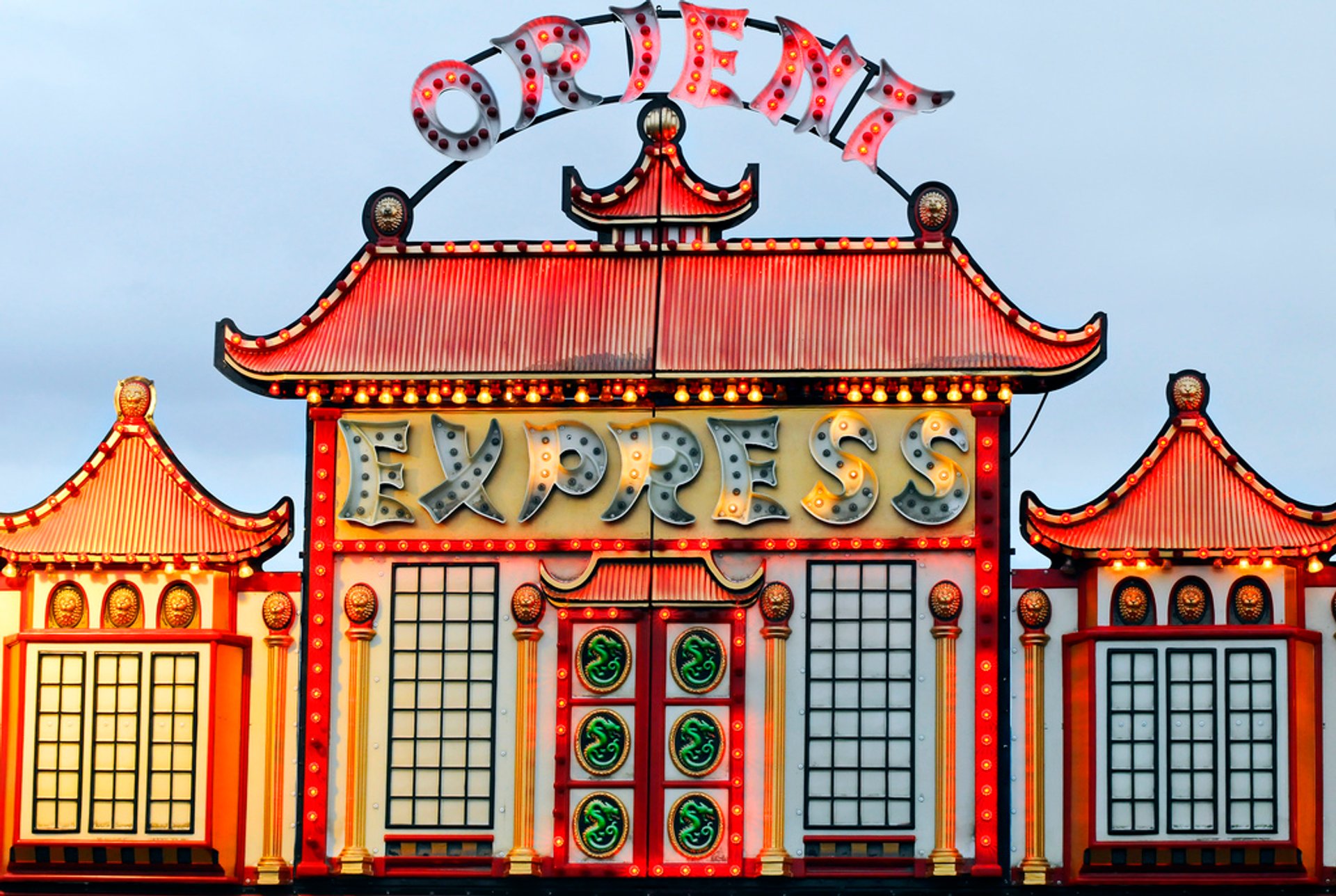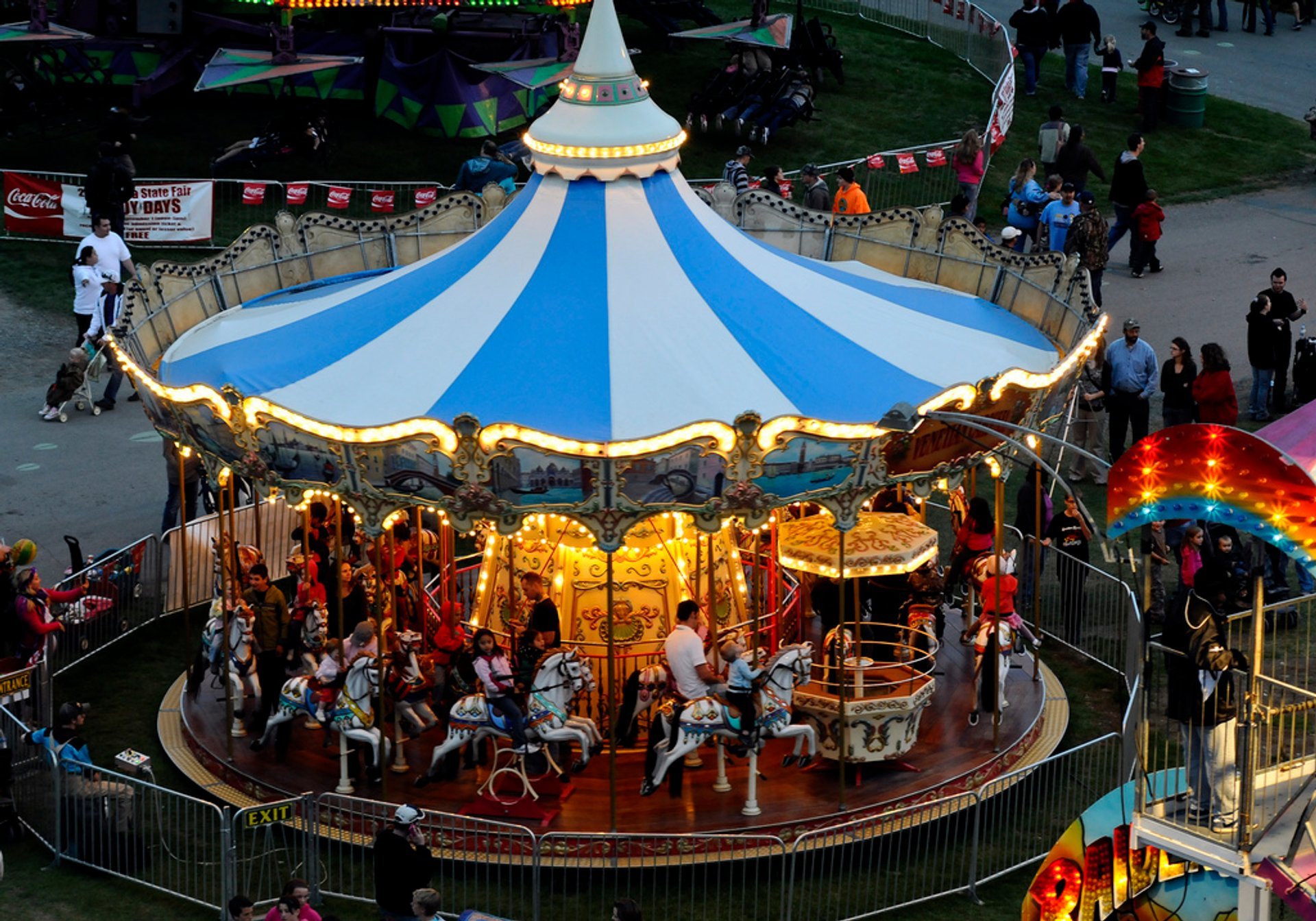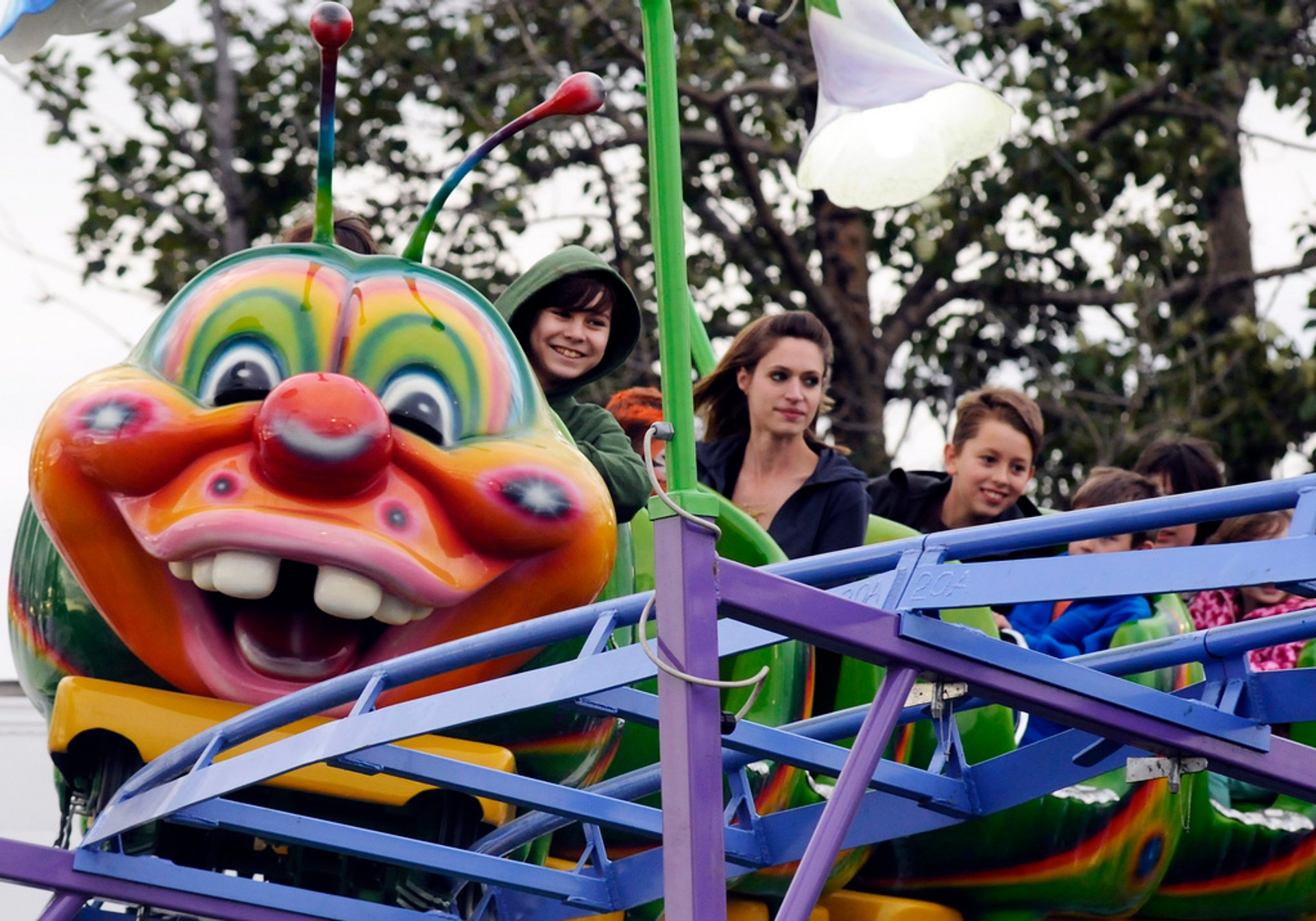 Alaska State Fair é realizada em Palmer do final de agosto ao Dia do Trabalho. As feiras estão a uma hora ao norte de Anchorage. A feira é famosa por seus recordes vegetais gigantes e sua localização incrível pelas montanhas Chugach no Vale Matanuska-Susitna. Como todas as feiras, oferece passeios emocionantes, comida em paus, grandes exposições, jogos de carnaval, e muitos concertos. Há cerca de 450 cabines de vendas. Cerca de 70 fornecedores de alimentos oferecem tudo — desde cachorros-quentes, pizzas, hambúrgueres e nachos, até marisco do Alasca, creme e muito mais. A feira está aberta do meio-dia às 22h. A Feira tem cerca de 350.000 visitantes todos os anos.
As exposições de vegetais gigantes da feira incluem um feijão de 1 m (39 polegadas), 2 metros (83 polegadas) de abóbora e 500 kg de abóbora e 14 m (146 pés) de videira de abóbora. Desde 1941 tem havido um concurso de repolho gigante. Em 2012, um repolho de 63 kg apresentado na feira e estabeleceu um novo recorde mundial. A feira também exibe arte, produtos de assado, conservas, artes de argila, culturas, fibra e veludo, produtos de abelha, gado, fotografia, aves de capoeira, colchas, coelhos, costura e trabalho da madeira. Não perca o rodeio, o Diaper Derby, e os Alaska Grown Games. Adolescentes adoram o meio caminho com passeios de carnaval e jogos. Os concertos ao vivo também são uma grande atração.
A primeira Feira Estadual do Alasca foi realizada em 1936 e incluiu a coroação da rainha, jogos de boxe, corridas de cavalos, danças, um rodeio e beisebol.
Informação prática
How much does it cost to get into the Alaska State Fair?
The price before August 21: for Monday–Thursday $11 (adults) and $7 (youth/senior); for Friday–Sunday $13 (adults) and $8 (youth/senior). The price after August 21: for Monday–Thursday $13 (adults) and $9 (youth/senior); for Friday–Sunday $15 (adults) and $10 (youth/senior). Note: Adults are 13–64, youth are 6–12, seniors are 65+. Mostrar mais
What are the hours of the Alaska State Fair?
Monday–Friday: noon–10 pm; Saturday–Sunday: 10 am–10 pm; Labor Day: 10 am–8 pm. Mostrar mais
How much is parking at the Alaska State Fair?
Park free with Season Fun Pass. The season pass includes 12-day admission plus a general season parking permit. The pass is $60 (adults) and $40 (seniors). The youth pass is $30 but it doesn't include parking. The season pass is available on the Fair website through August 21. Mostrar mais
Faça uma pergunta
Encontre hotéis e airbnbs perto de Alaska State Fair (mapa)