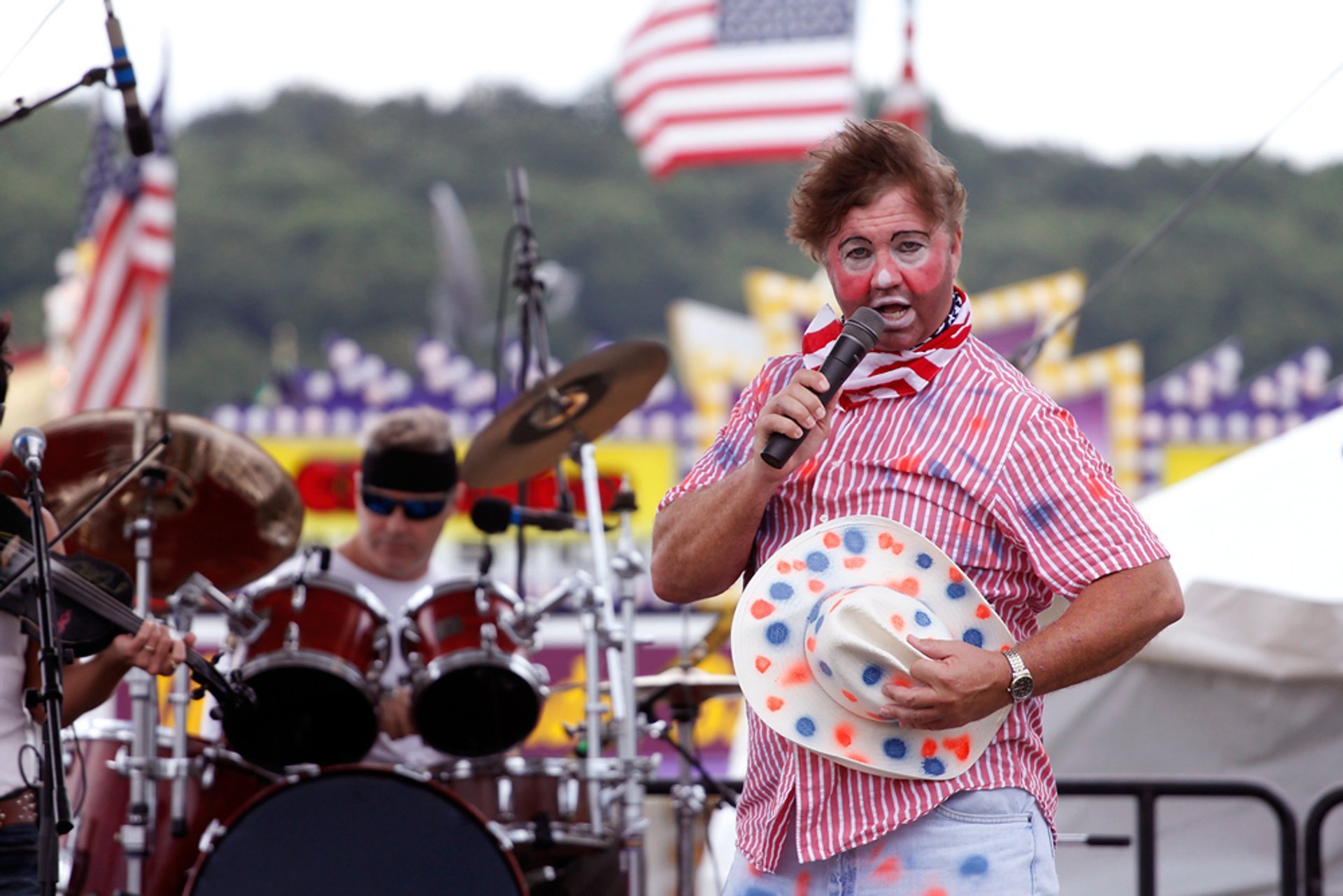 State Fair of West Virginia (A Feira Estadual da Virgínia Ocidental) tem lugar em meados de agosto em Fairlea, perto de Lewisburg, Virgínia Ocidental. As feiras que acolhem o evento de dez dias apresentam um grande espaço aberto para carnavales e exposições, uma pista de cavalos, vários pavilhões e tribunas para entretenimento ao vivo. A Feira Estadual da Virgínia Ocidental está orgulhosa de seus melhores espectáculos de gado na cidade no Southern States Grande Stock Arena e Tractor Supply Small Stock Arena onde você pode ver vacas, cavalos, ovelhas, porcos e até mesmo coelhos. O Draft Horse Pulls e o Melhor Concurso de Vaca Vestida certamente vai divertir você.
A primeira Feira Estadual na Virgínia Ocidental ocorreu em Wheeling em 1881. Mais tarde, a feira foi transferida para a sua atual localização em Fairlea. Todos os anos, a feira apresenta exposições agrícolas e competições de agricultores, corridas de arnês, máquinas agrícolas, expo de ferramentas industriais e jogo de Bingo.
Há também um concerto ao vivo todas as noites com artistas populares atuando em vários gêneros. As linhas incluíram estrelas country como Luke Combs, com sucessos como: "Quando chove, parar" e "She Got the Best of Me", bem como Chris Young com Adam Doleac, MercyMe, Travis Tritt com The Charlie Daniels Band, Cole Swindell e Alabama.
Se você gosta de favoritos culinários justos como cachorros de milho, rolos de canela, hambúrguer de alpinista e bolos de funil, visite o impressionante Concurso Fair Food – uma maneira divertida de mostrar as delícias populares e fornecedores. A feira atrai cerca de 160.000 pessoas por ano.
Encontre hotéis e airbnbs perto de State Fair of West Virginia (mapa)