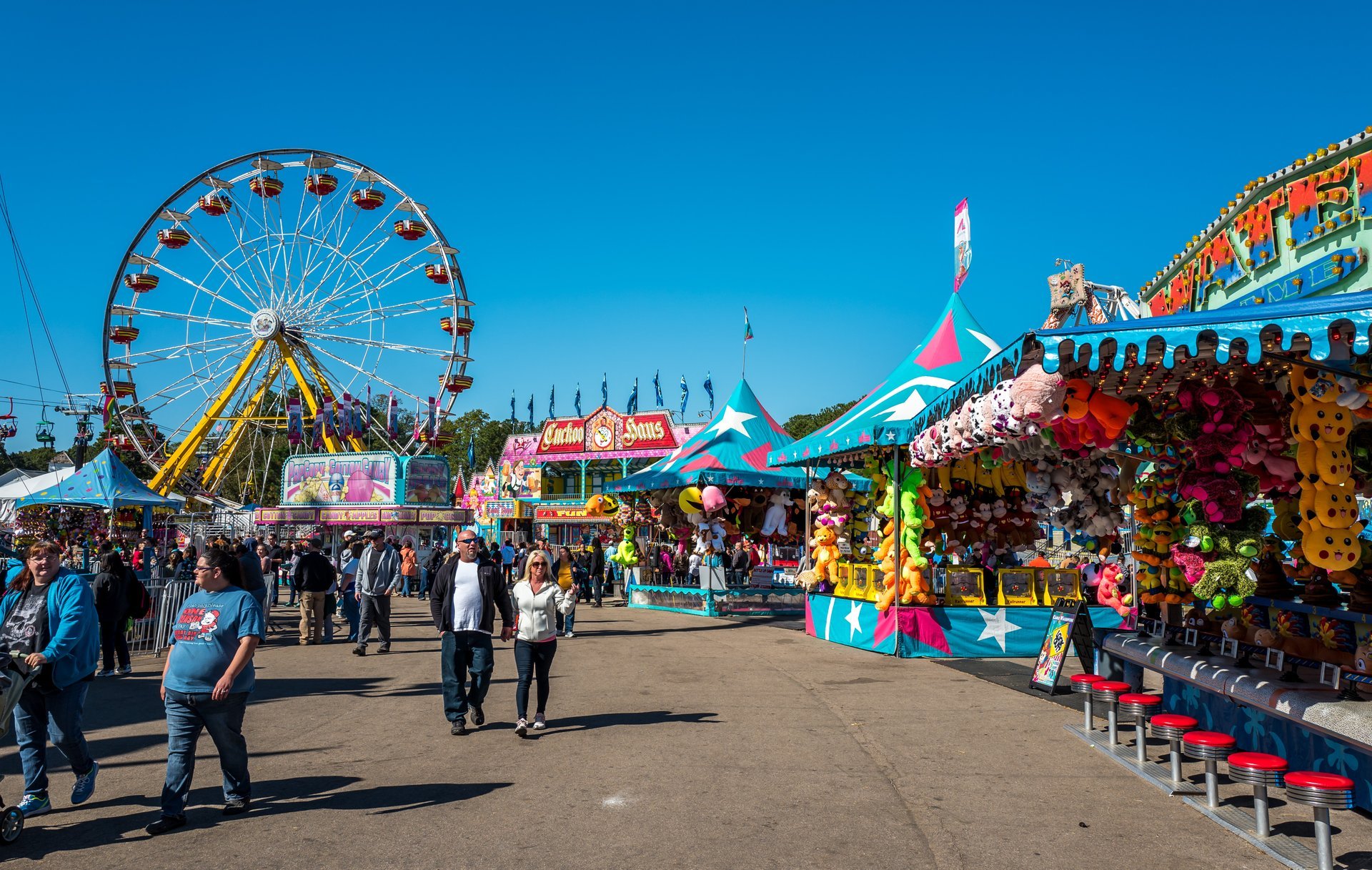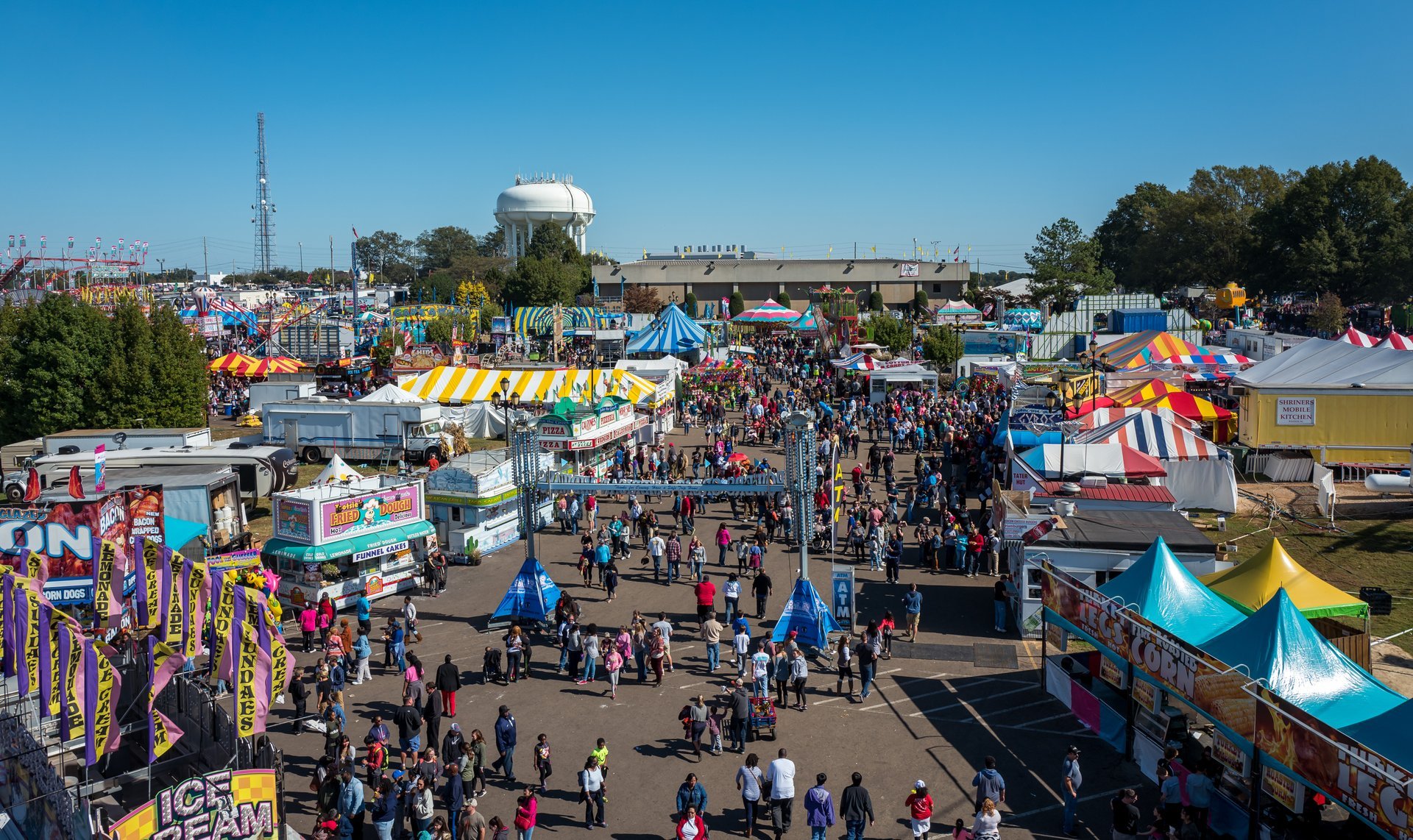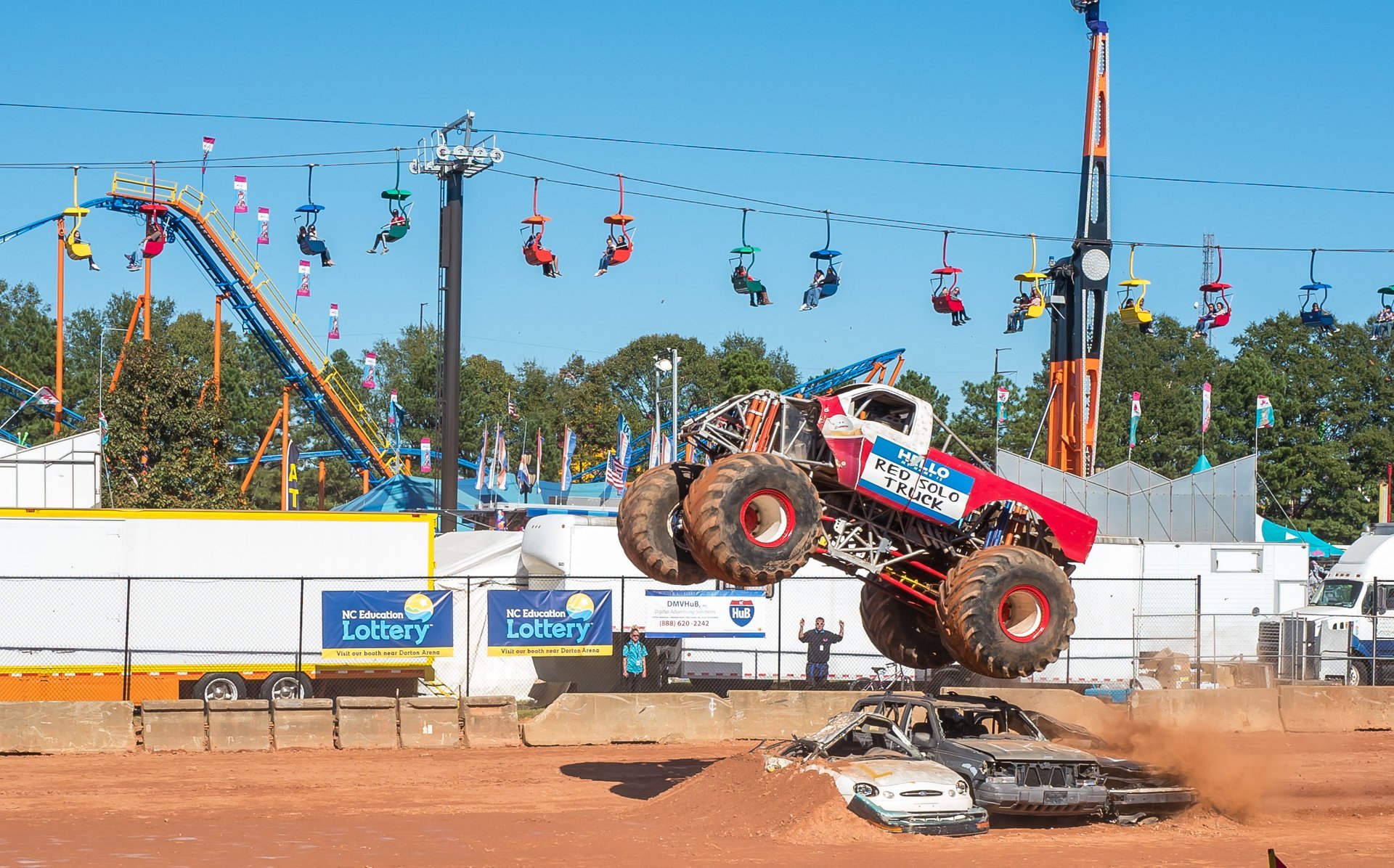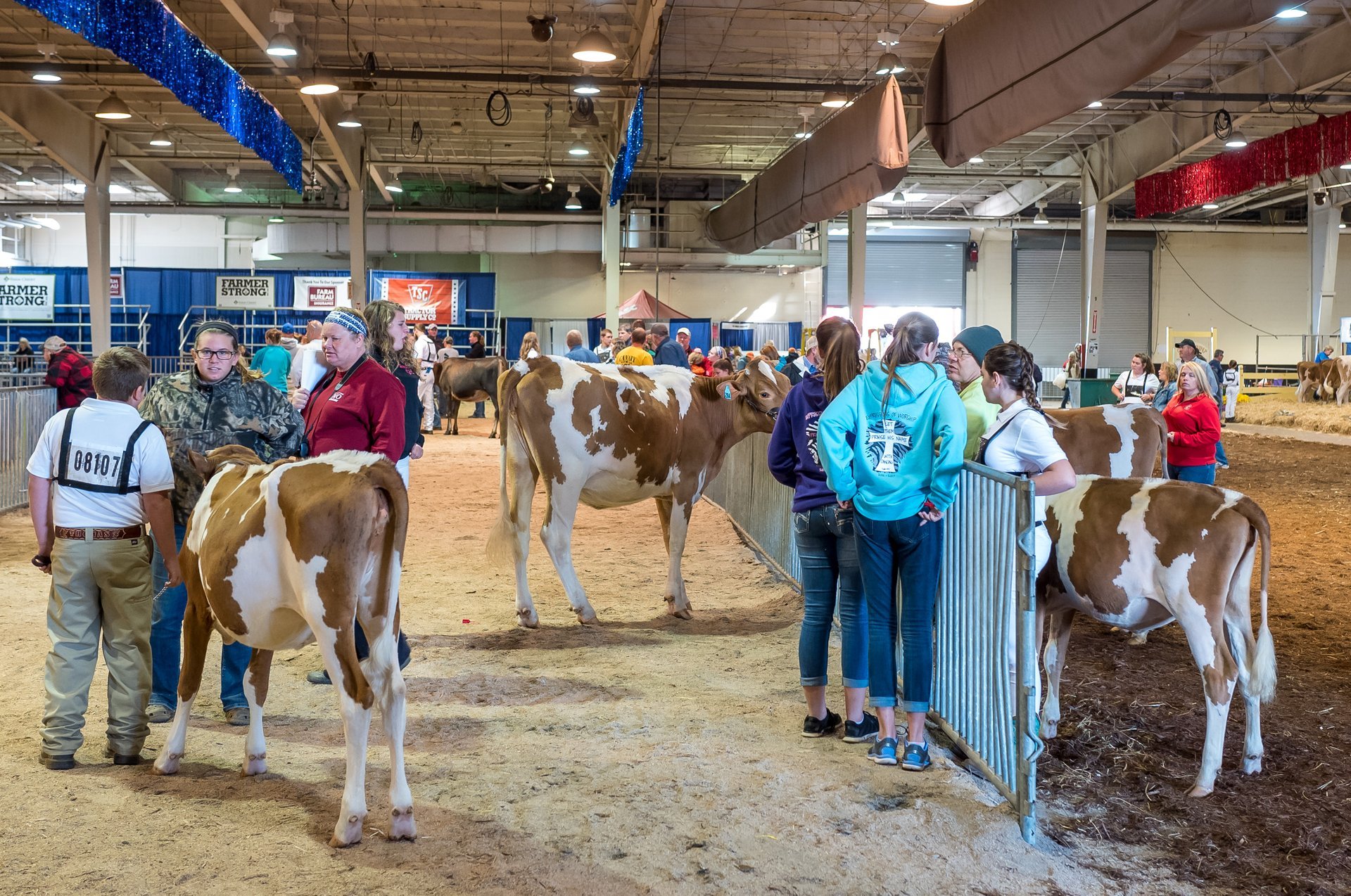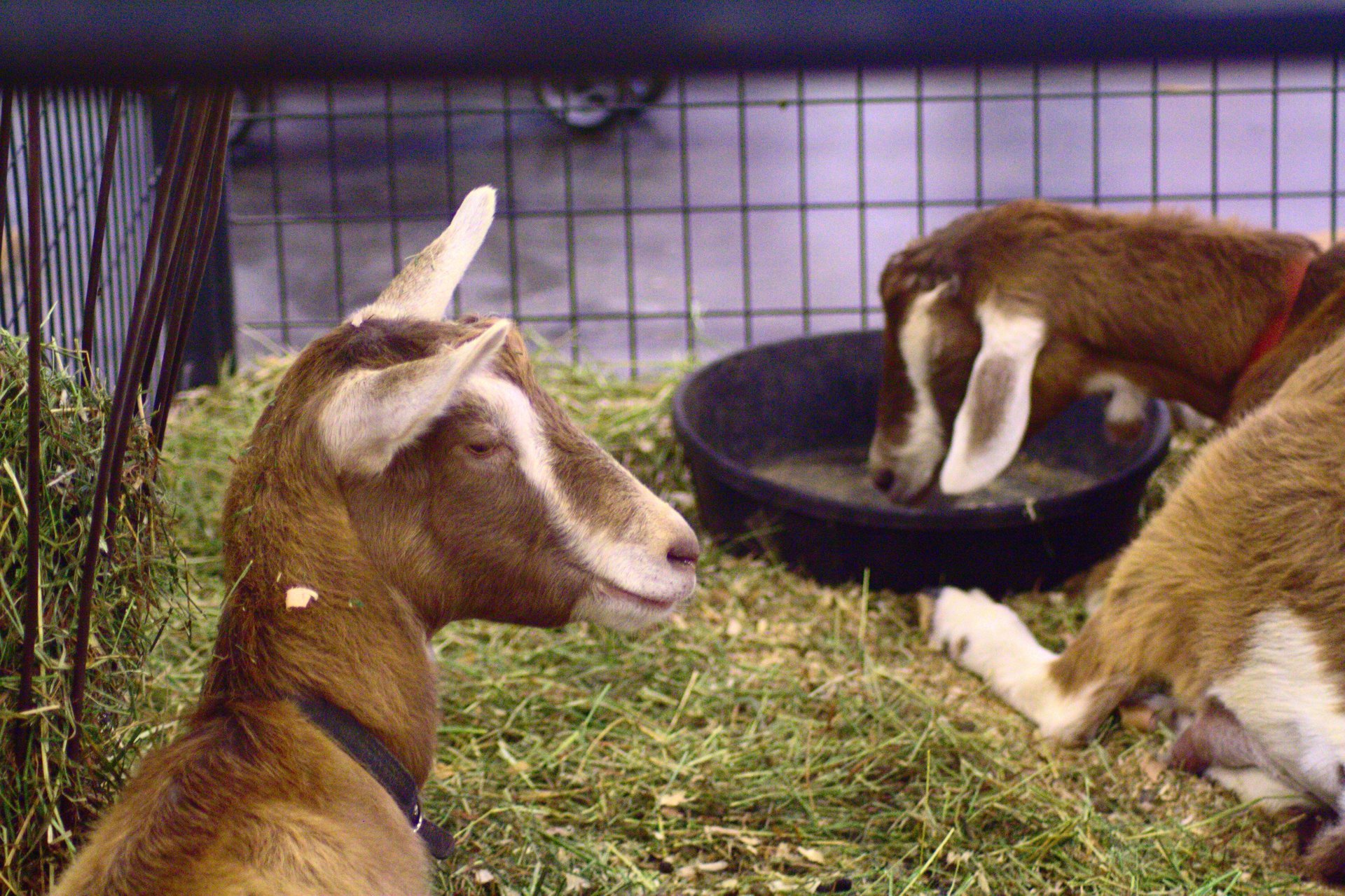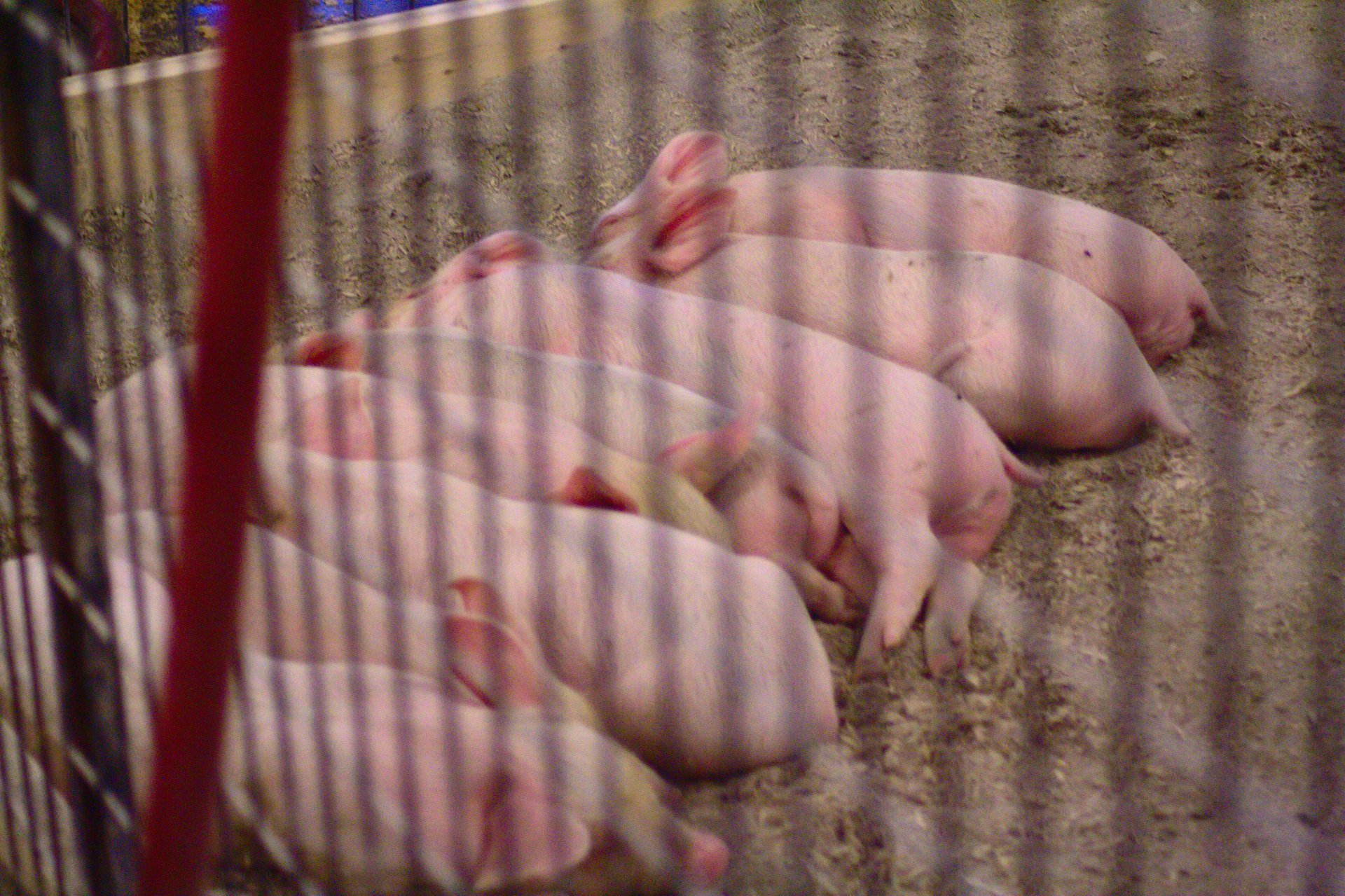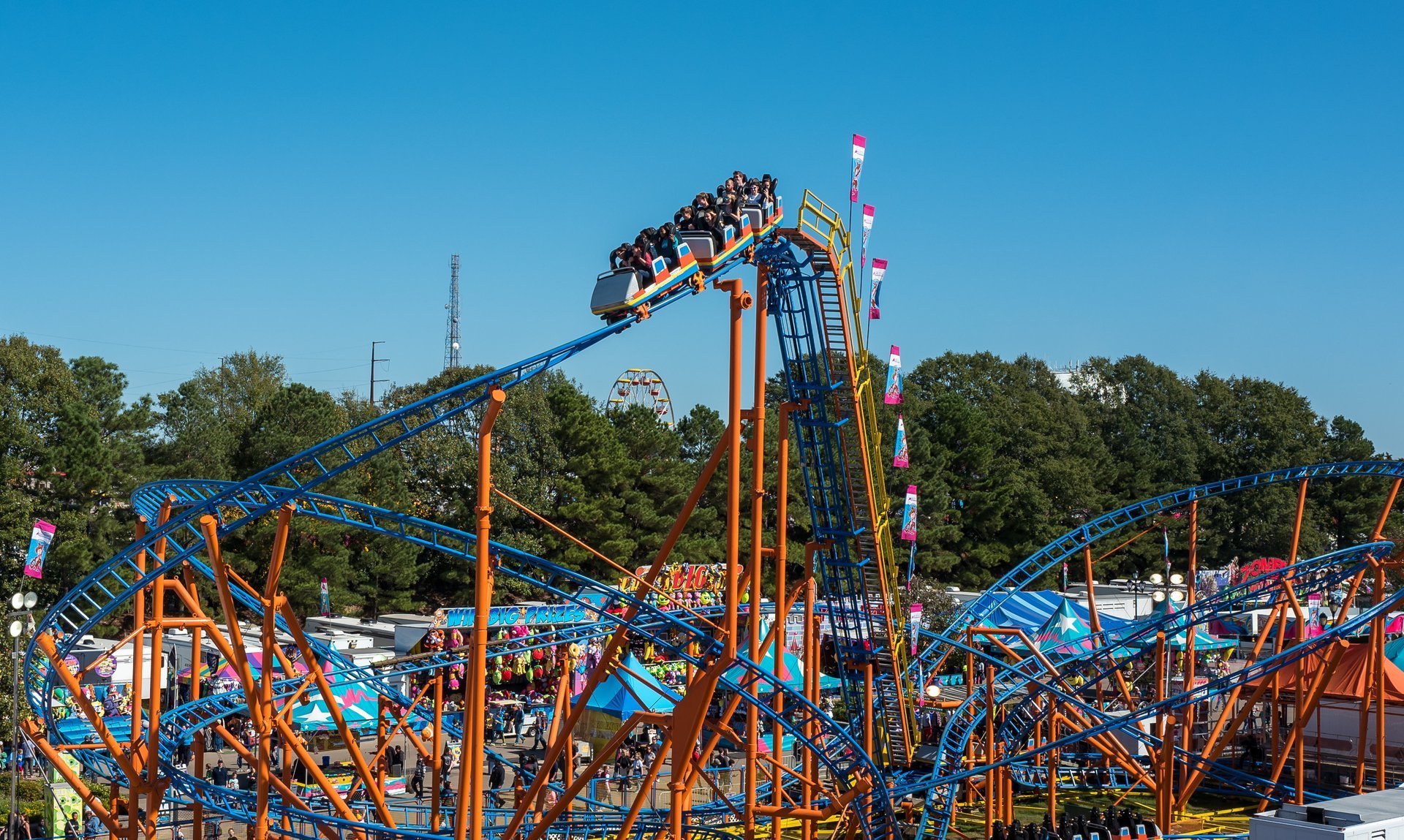 Feira Estadual da Carolina do Norte
Localizado em
A Feira Estadual da Carolina do Norte é um evento anual de entretenimento e agricultura realizado em Raleigh, Carolina do Norte, por 11 dias em outubro. A famosa feira atrai mais de um milhão de pessoas todos os anos. Competições agrícolas, exposições educativas, passeios de carnaval e muitas deliciosas delícias são as principais atrações da feira.
A feira remonta a 1853, quando a North Carolina State Agricultural Society o realizou pela primeira vez. NC State Fairgrounds, ocupando cerca de 1,4 km quadrados (344 acres), tem sido sede da NC State Fair desde 1928. O seu edifício mais famoso é o Dorton Arena de 7.500 lugares com um grande telhado suspenso. A arena abriga muitos artistas de topo durante a feira, principalmente no país, rock, e R&B. KISS, The Platters, Willie Nelson, Garth Brooks, Clint Black, Patty Loveless, Travis Tritt, Blake Shelton, Alan Jackson, Ray Charles, Trisha Yearwood, Waylon Jennings, The Tentations, The Four Tops, Three Dog Night, George Jones, Trace Adkins, Toby Keith, Village People, Josh Turner, Rascal Flatts, Clay Aiken, Edwin McCain, Terceiro Dia, Earl Scruggs, Clay Walker, Brandy Clark, Vanilla Ice, e Bruce Springsteen foram apresentados neste palco.
As principais exposições da feira incluem Antique Farm Machinery, Field of Dreams exposição agrícola sobre a colheita, Flower and Garden Show, Heritage Circle, State Fair Ark e Village of Yesteryear. As competições incluem vinho, queijo, agronomia, culturas forrageiras, horticultura, abelhas, gado, aves de capoeira, coelhos e cavalos. Passeios de carnaval e jogos manterão toda a família ocupada e sorrindo o dia todo.
A Feira Estadual da Carolina do Norte oferece aos seus visitantes lotes de entretenimento gratuito incluído no preço do bilhete de entrada. Você vai conhecer artistas de roaming em todo o terreno de feiras, desfrutar de entretenimento encenado em Kiddieland Fun Park e fora do Expo Center, também ouvir performances musicais contínuas nos palcos Waterfall e Bluegrass.
Encontre hotéis e airbnbs perto de Feira Estadual da Carolina do Norte (mapa)
Feira Estadual da Carolina do Norte
Localizado em