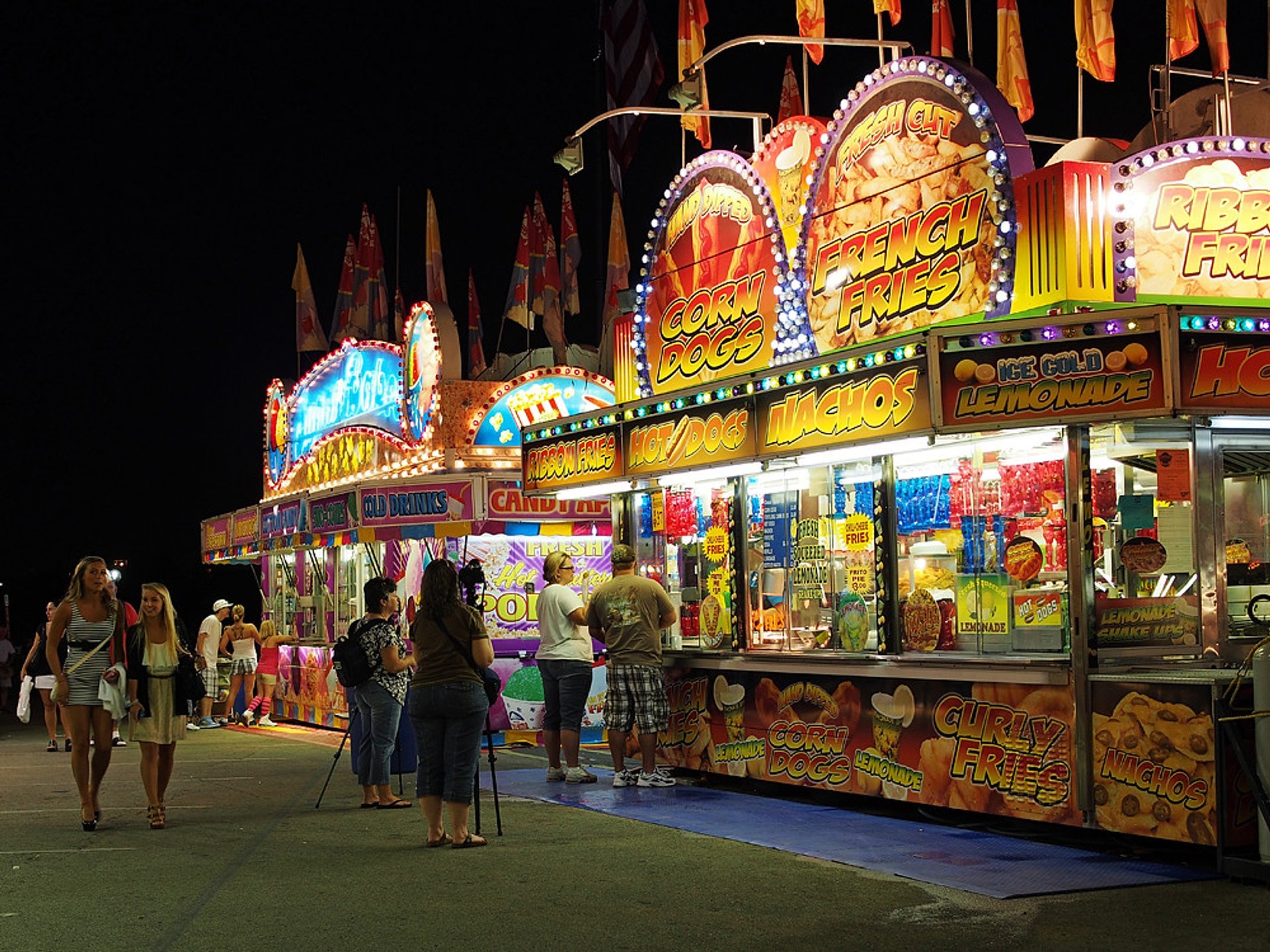 Kentucky State Fair (A Feira Estadual de Kentucky) tem lugar todos os meses de agosto no Kentucky Exposition Center em Louisville. Traz uma dúzia de dias de diversão e entretenimento para toda a família. A feira mostra a agricultura do Kentucky e oferece experiências únicas como AgLand e Bluegrass Village. O programa também inclui música ao vivo em nove palcos e tendas com comida. Todos os anos, a feira atrai cerca de 600 mil pessoas.
O Kentucky Exposition Center cobre 2,1 metros quadrados. km (520 acres) de espaço com muitas exposições interiores e exteriores, amostragem de alimentos, passeios emocionantes, e artistas como acrobatas, ilusionistas, e escultores de balão. O Kentucky State Fair apresenta competições em cozimento, fabricação de colcha, cervejas caseiras, belas artes e agricultura.
A Feira Estadual de Kentucky foi organizada pela primeira vez em 1816 pelo Coronel Lewis Sanders. O evento mudou-se para os seus feiras atuais em 1956. Um dos destaques da semana é o World's Championship Horse Show com mais de 2.000 cavalos de elite competindo por mais de 1,2 milhões de dólares
Kentucky State Fair é conhecida por sua série de concertos grátis na Bluegrass Village com muitos músicos talentosos como Gary Allan, Walker Montgomery, Midnight Star, The Oak Ridge Boys, Larry Gatlin e os Gatlin Brothers, Casting Crowns, Bonray, Happy Together Tour, Chris Janson, Carly Pearce, Chevelle, The Cunning, Josh Turner e muitos outros.
Encontre hotéis e airbnbs perto de Kentucky State Fair (mapa)