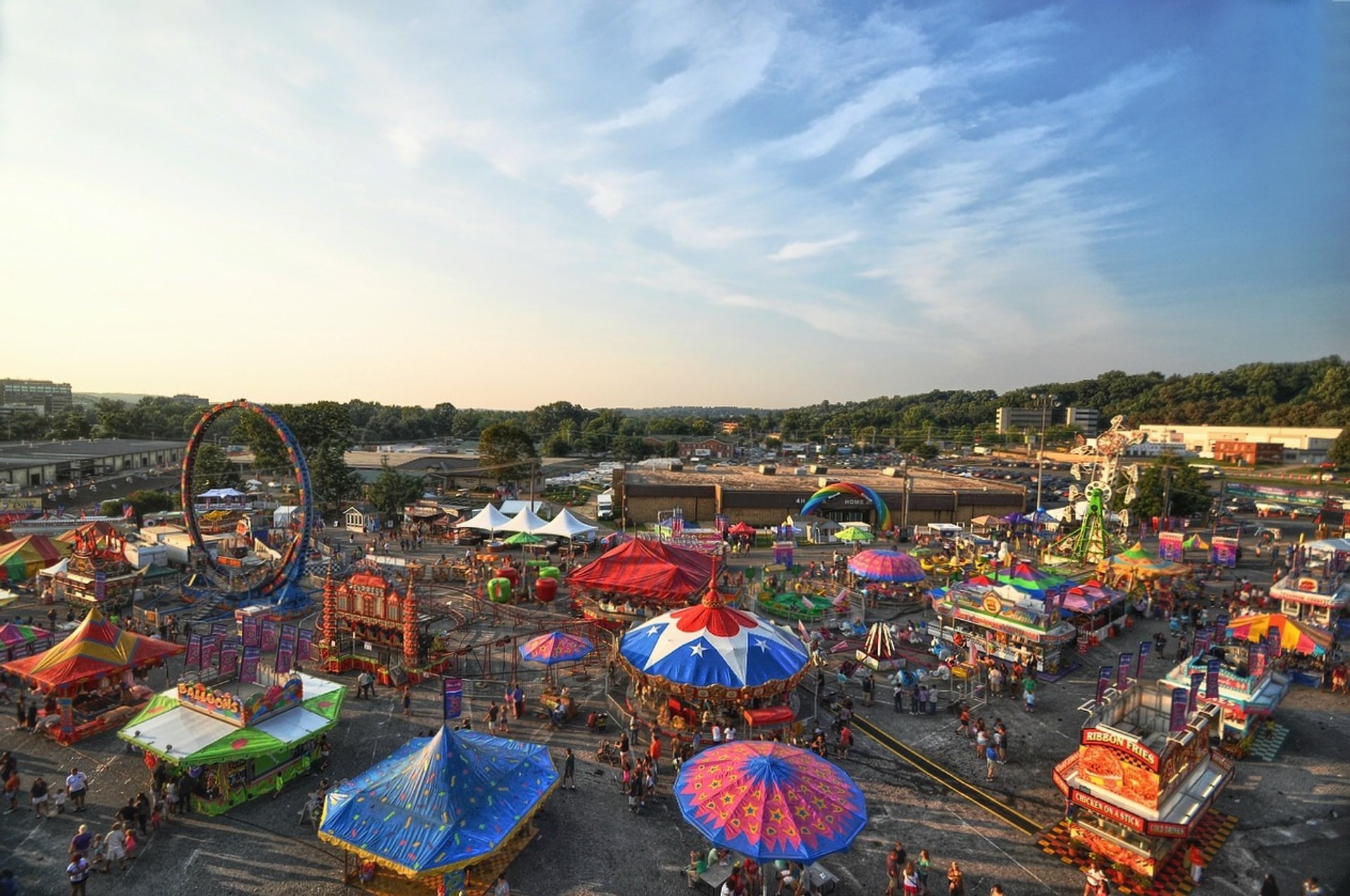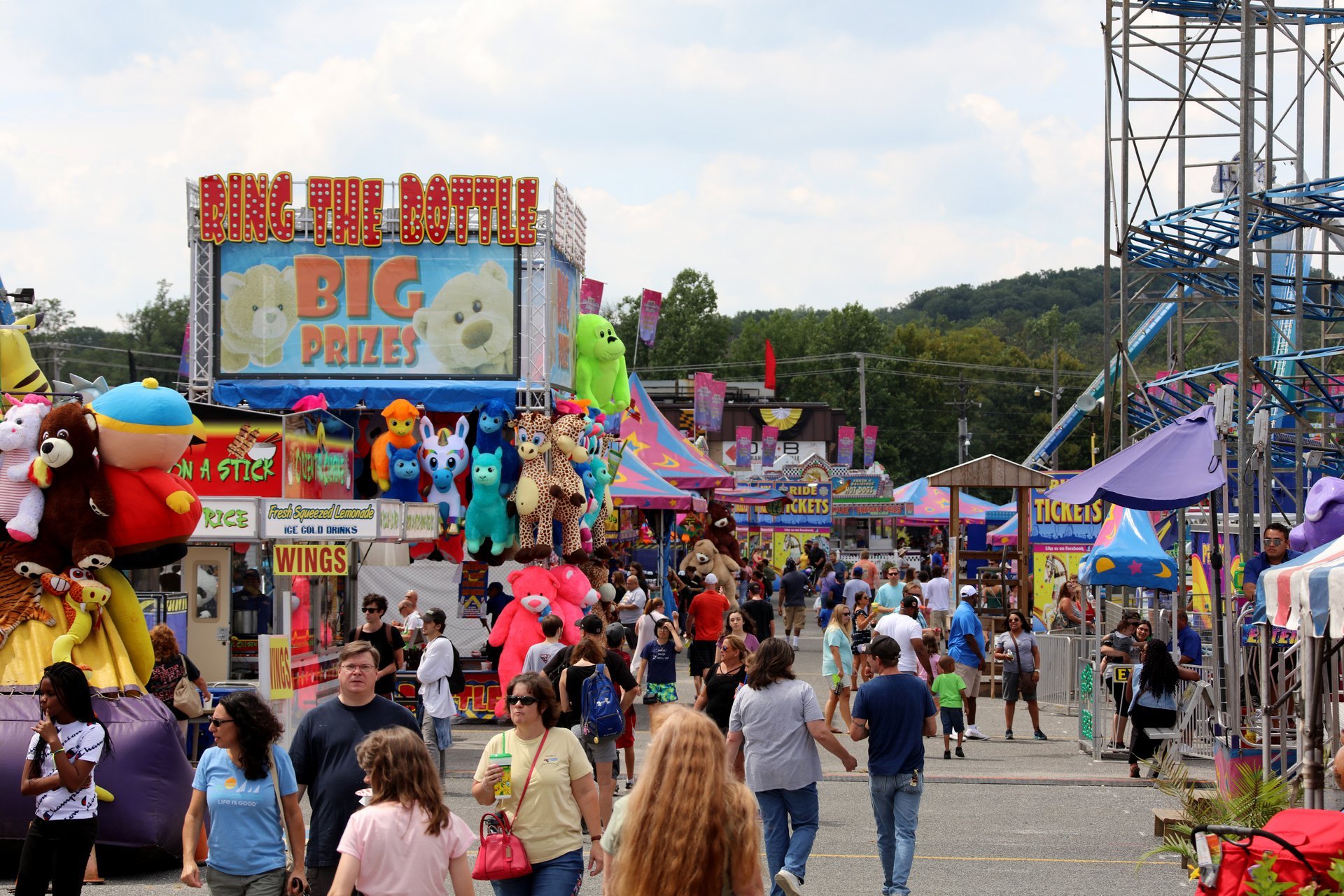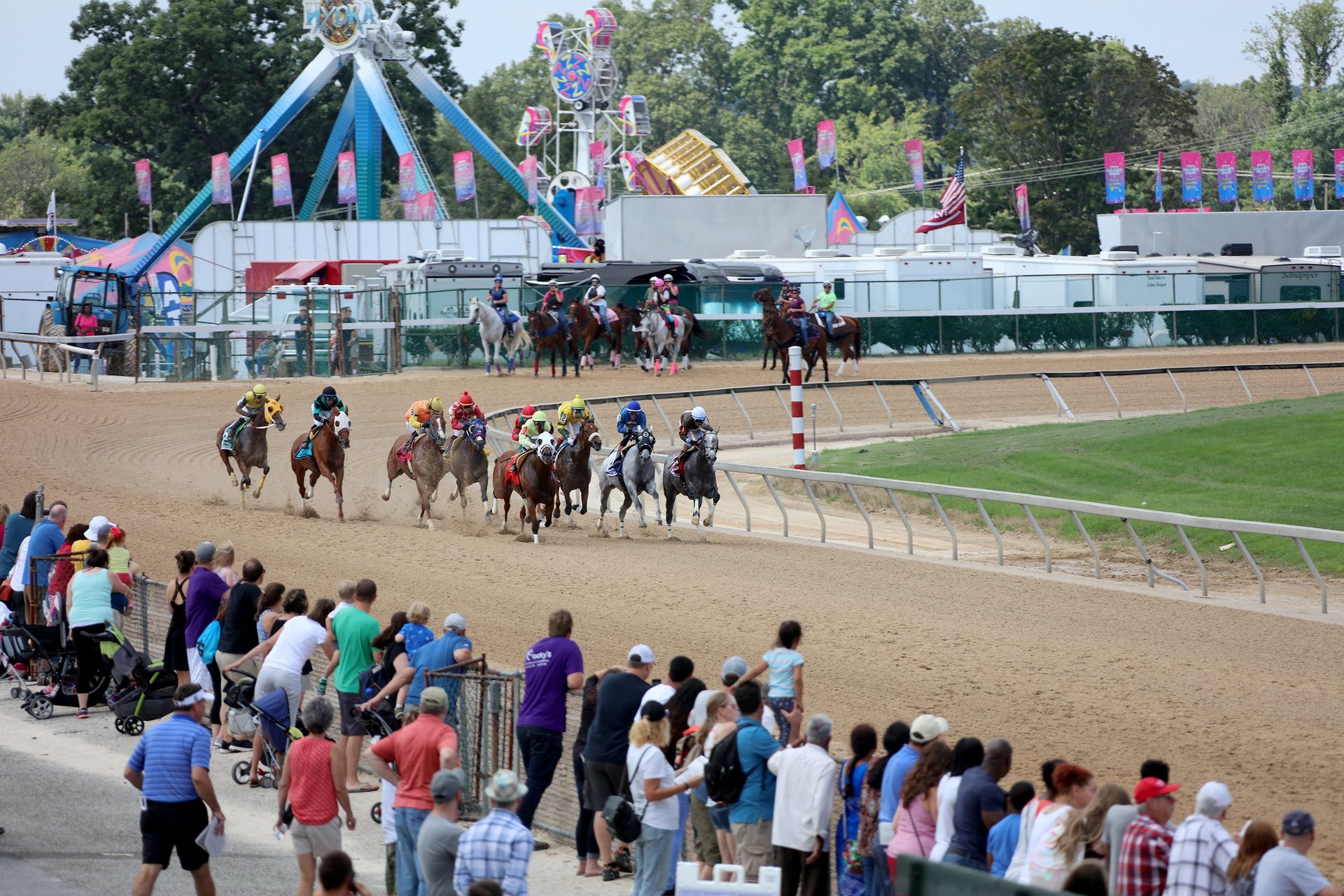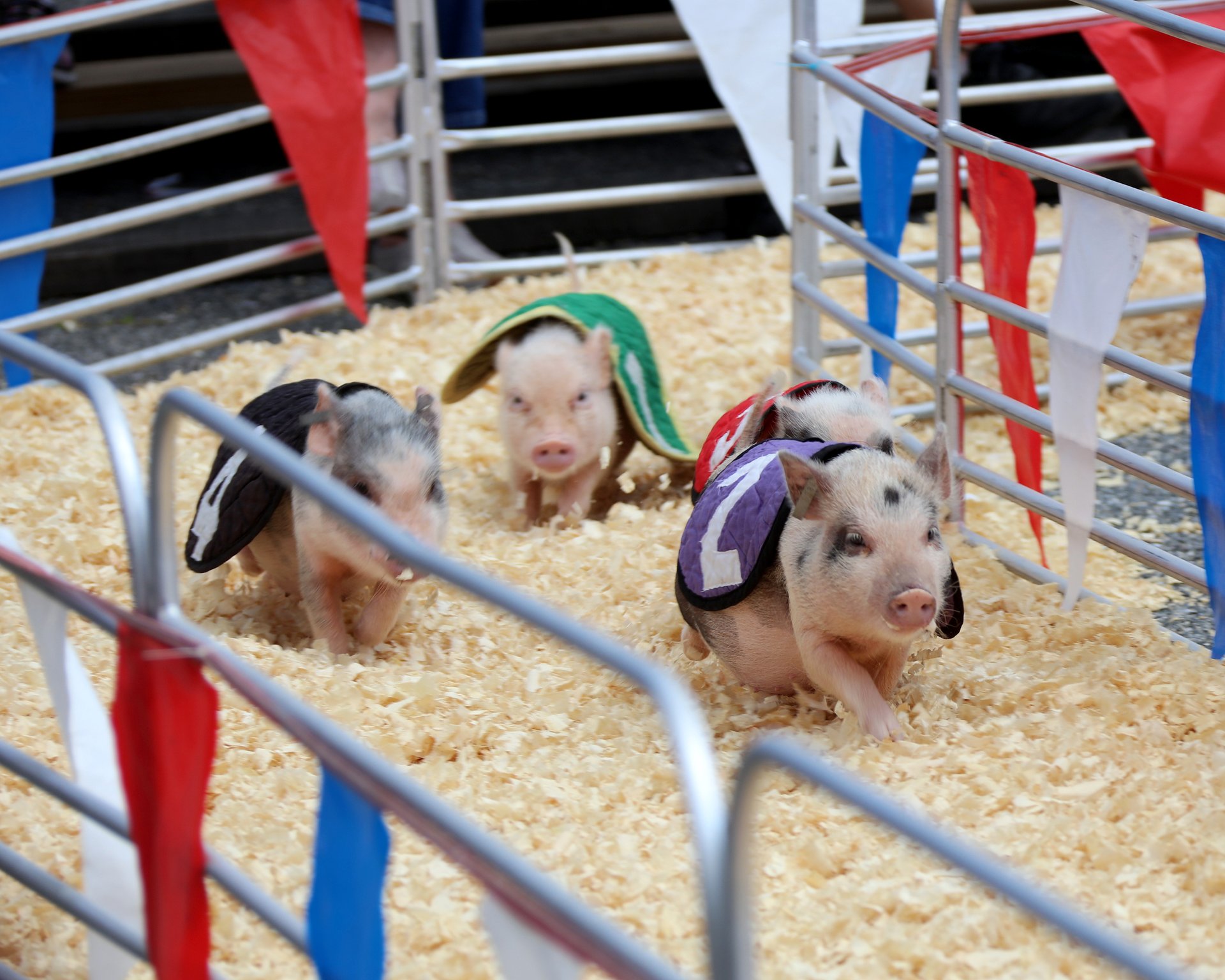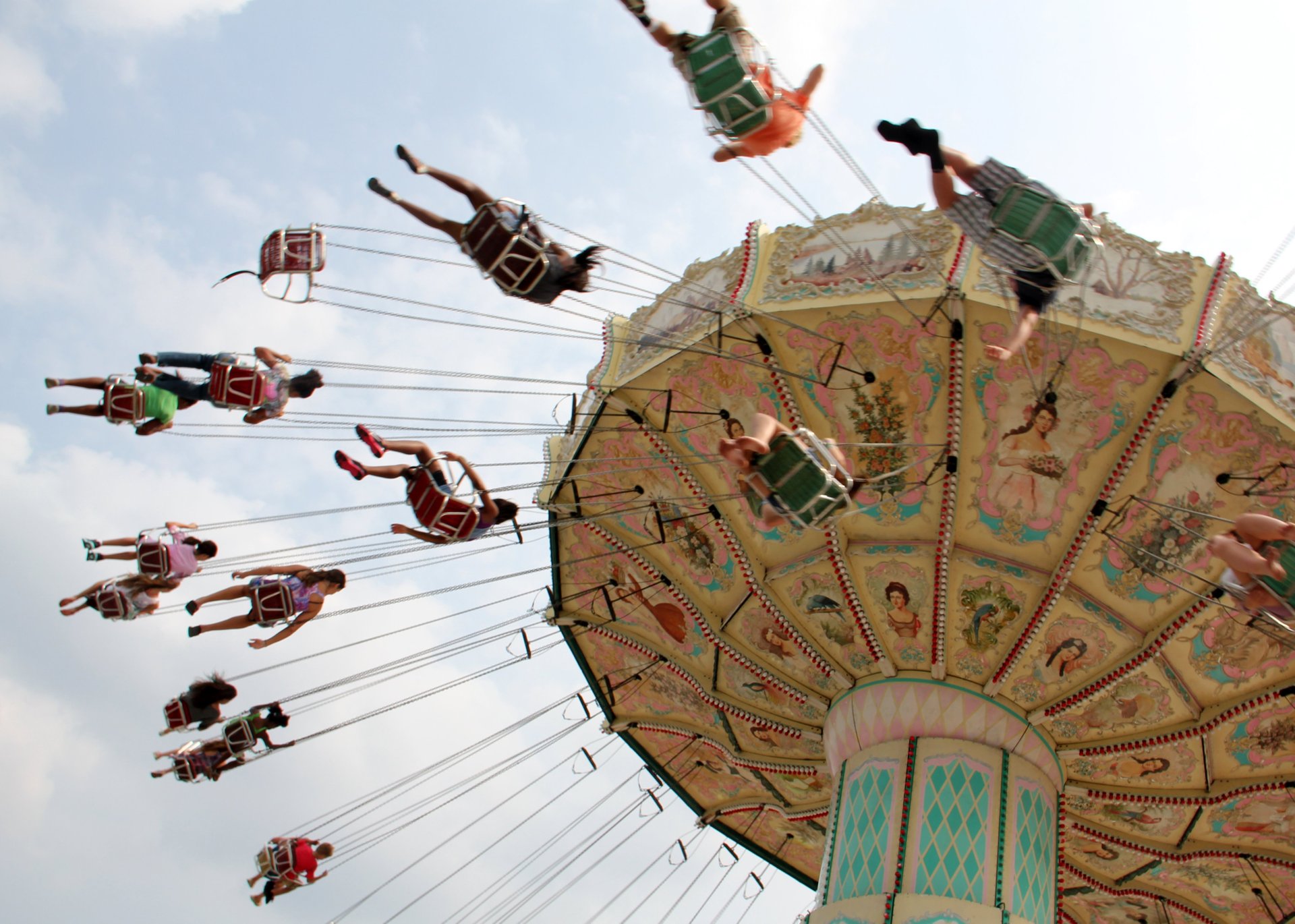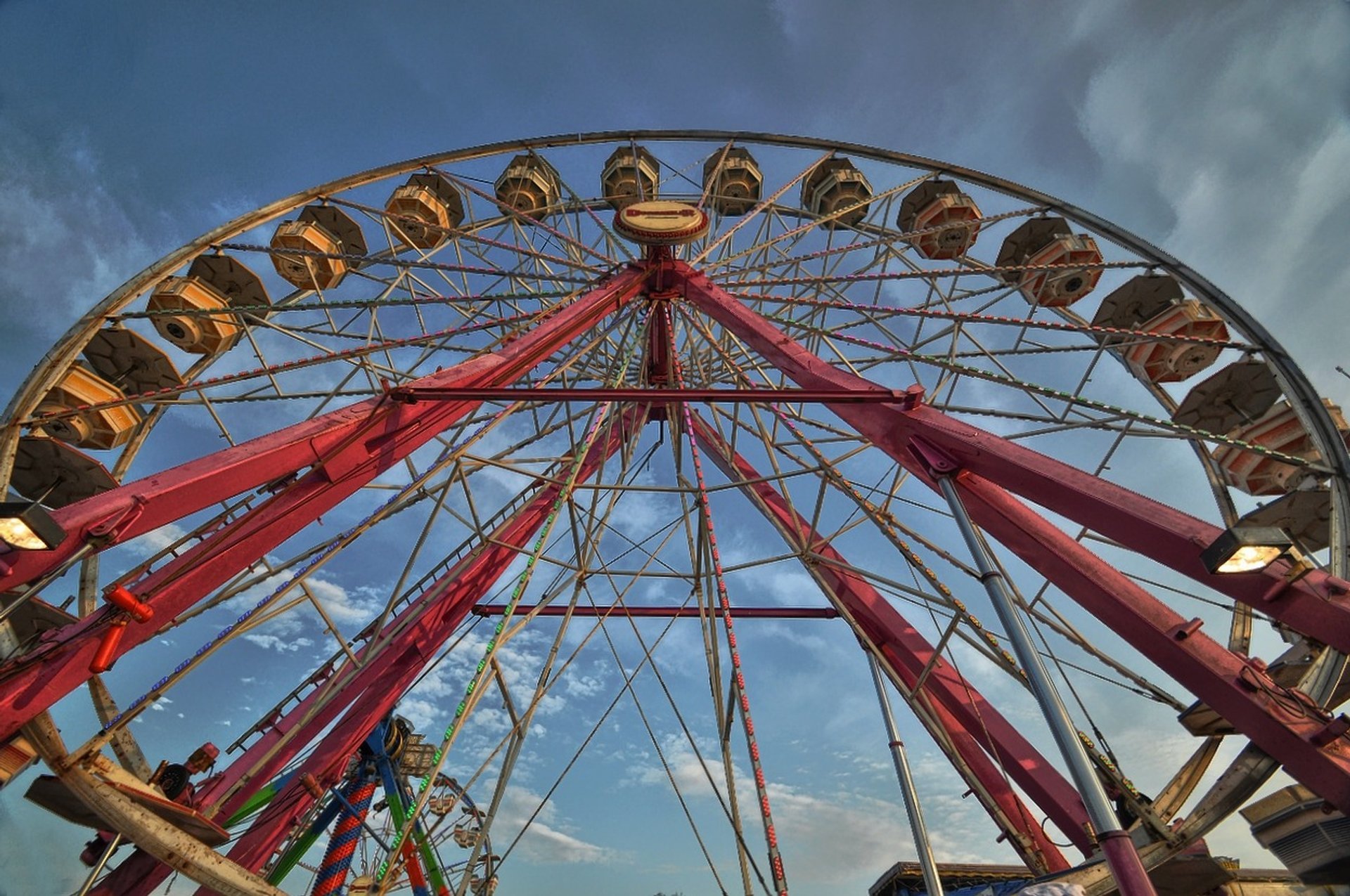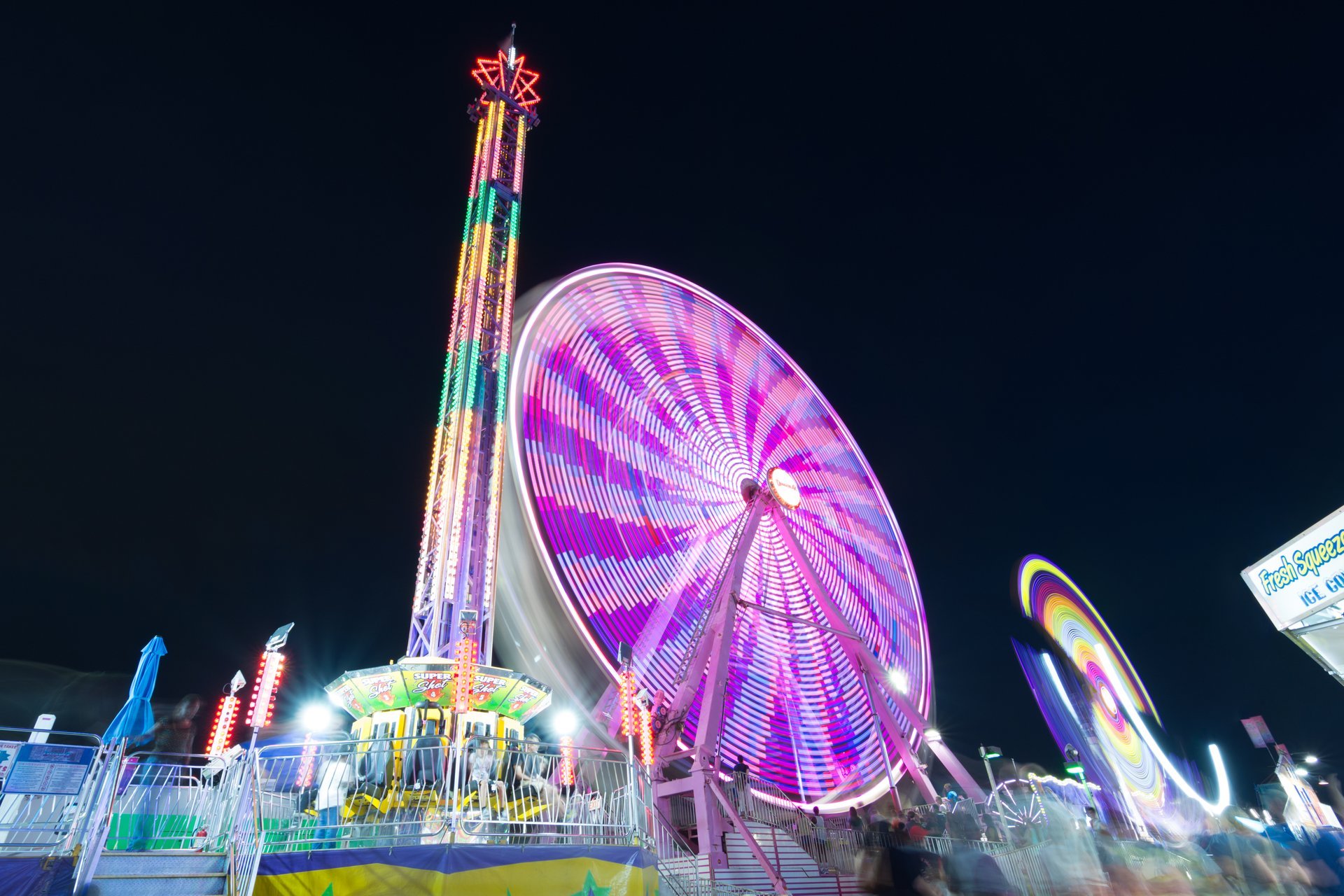 A Maryland State Fair tem lugar a cada agosto no Maryland State Fairgrounds na interseção de York Road e Timonium Road em Timonium, Maryland. Este evento de 12 dias termina no fim de semana do Dia do Trabalho. As principais atrações da feira incluem passeios a meio caminho, vendedores de alimentos e música ao vivo. As corridas de cavalos são um dos principais destaques da feira. Numerosos concorrentes na agricultura participarão numa competição de dois dias no palco e em várias mesas redondas.
A primeira feira no estado de Maryland foi realizada em 1878 em Lutherville, mas no ano seguinte mudou-se para sua atual localização em Timónio. Tentes e estruturas de madeira foram utilizadas para exibir produtos agrícolas e hortícolas e espetáculos pecuários. Raças, competições de arado e boi trabalhador, corridas de sacos, e escalada de pólo engraxada estavam entre as atrações populares da feira. Atualmente, a pista de Timonium é anfitriã do "Alma North Stakes", bem como do "Taking Risks Stakes".
Na década de 1990 foi estabelecida uma ligação ferroviária ligeira entre Timónio e Baltimore, onde a maioria dos participantes da feira vem de. A estação Timonium Fairgrounds conecta-se para o sul com a estação Cromwell perto de Glen Burnie, no Condado de Anne Arundel, no centro de Baltimore, e para norte com Hunt Valley.
A admissão é gratuita com idade igual ou inferior a 5 anos. Tenha em mente que os passeios são individualmente preço. Além disso, os concertos no Racetrack Infield requerem um bilhete separado.
Informação prática
What are the hours of the Maryland State Fair?
Gates are open from 9 am to 10 pm. Buildings, Midway, Game & Food open from 12 pm on weekdays and 10 am on weekends. Mostrar mais
How much does it cost to get in the Maryland State Fair?
Adult admission is $10, seniors: $8, children: $5, children 5 and under are admitted for free. Mostrar mais
How much is parking at the Maryland State Fair?
Parking on the Fairgrounds is $10. Free parking is available west of the Fairgrounds, on Deereco Road. Mostrar mais
Faça uma pergunta
Encontre hotéis e airbnbs perto de Maryland State Fair (mapa)