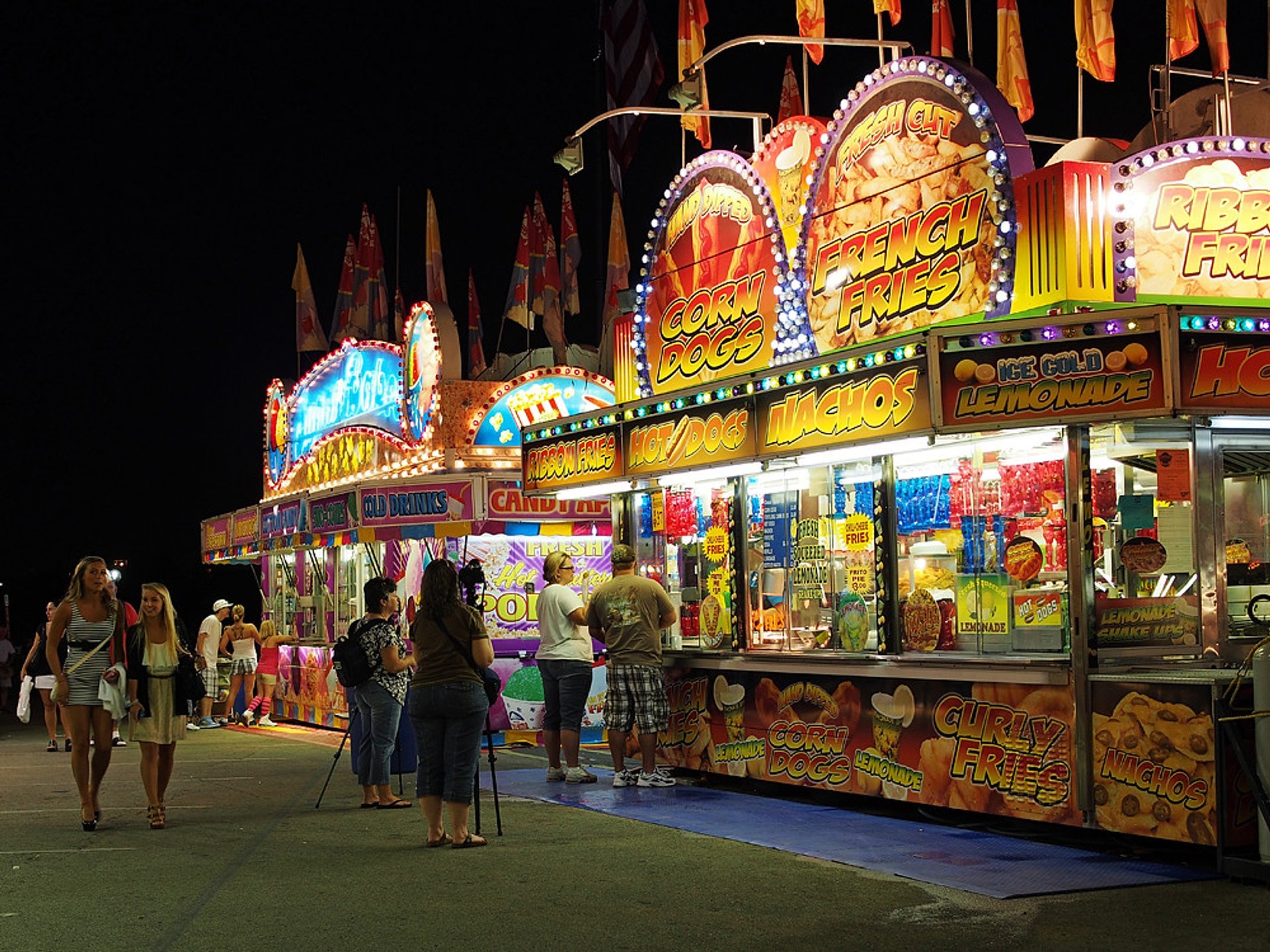 Kentucky State Fair (Il Kentucky State Fair) si svolge ogni agosto al Kentucky Exposition Center di Louisville. Porta una dozzina di giorni di divertimento e intrattenimento per tutta la famiglia. La fiera presenta l'agricoltura del Kentucky e offre esperienze uniche come AgLand e Bluegrass Village. Il programma include anche musica dal vivo su nove tappe e tende con cibo. Ogni anno, la fiera attira circa 600.000 persone.
Il Kentucky Exposition Center copre 2.1 sq. km (520 acri) di spazio con molte mostre interne ed esterne, campionamento di cibo, gite emozionanti, e intrattenitori come acrobati, illusionisti, e scultori palloncini. Il Kentucky State Fair presenta concorsi di cottura, produzione di trapuntini, birre da casa, belle arti e agricoltura.
La fiera statale del Kentucky è stata organizzata per la prima volta nel 1816 dal colonnello Lewis Sanders. L'evento si è trasferito ai suoi attuali campi fieristici nel 1956. Uno dei momenti salienti della settimana è il World's Championship Horse Show con oltre 2.000 cavalli d'élite concorrendo per più di 1,2 milioni di dollari premio
Kentucky State Fair è conosciuta per la sua serie di concerti gratuiti al Bluegrass Village con molti musicisti di talento come Gary Allan, Walker Montgomery, Midnight Star, The Oak Ridge Boys, Larry Gatlin e i Gatlin Brothers, Casting Crowns, Bonray, Happy Together Tour, Chris Janson, Carly Pearce, Chevelle, The Cunning, Josh Turner, e molti altri.
Trova hotel e airbnb vicino a Kentucky State Fair (Mappa)