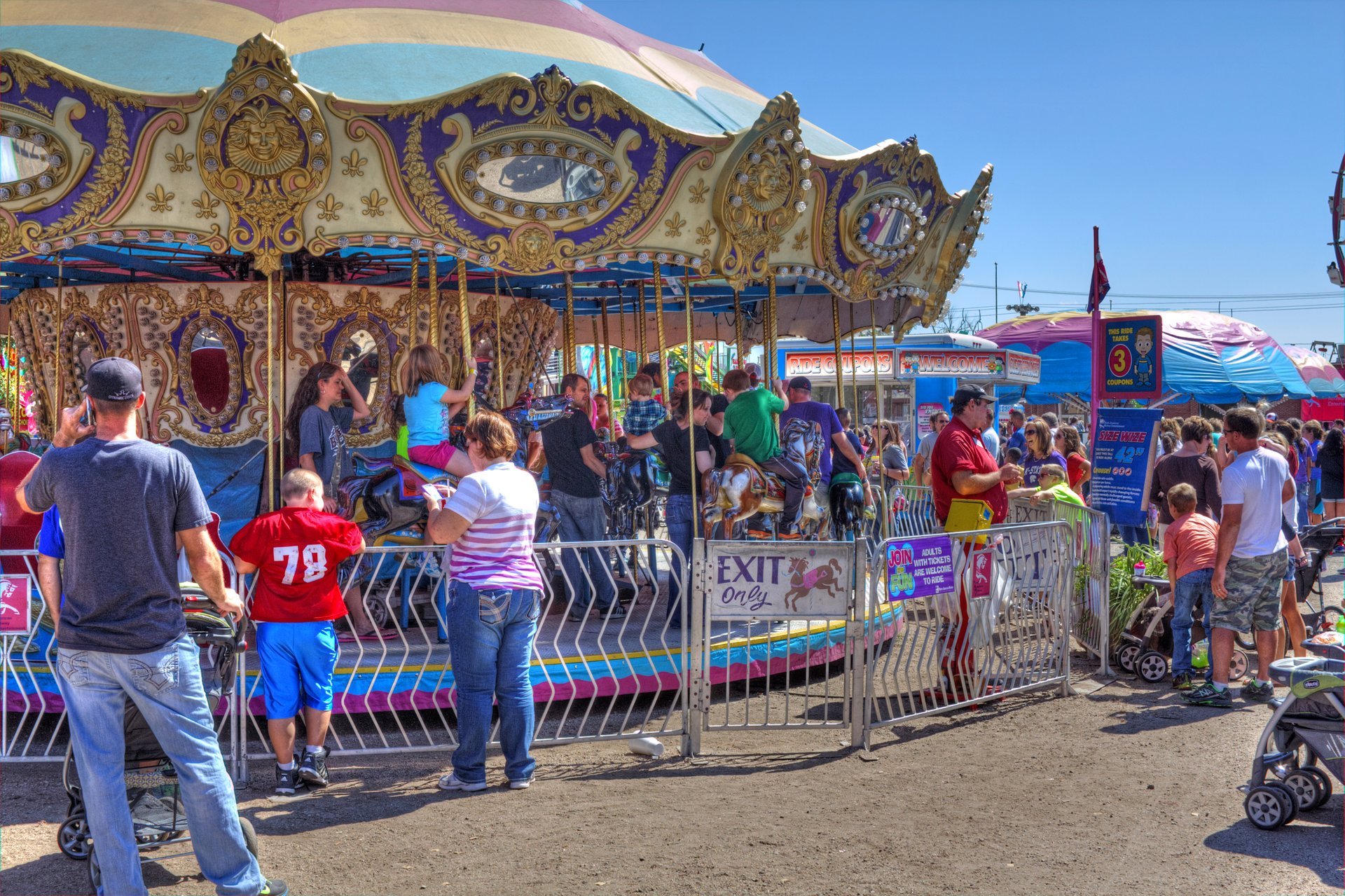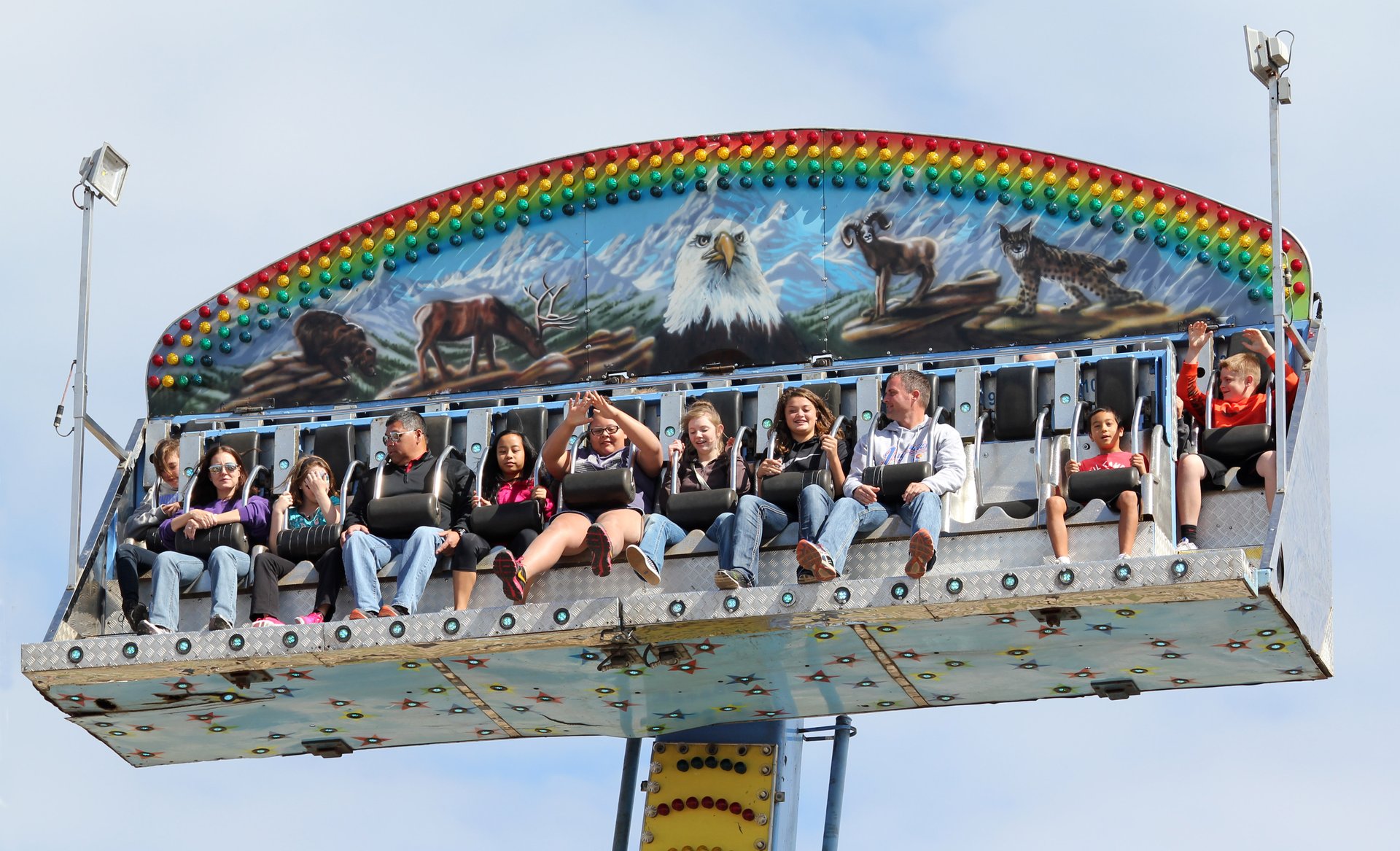 La fiera statale del Kansas è un evento annuale di intrattenimento familiare a Hutchinson, Kansas. La celebrazione di tutte le cose Kansas dura per dieci giorni a settembre dopo la Giornata del Lavoro. Questa fiera attira circa 335.000 partecipanti con la sua spettacolare Midway, accoglie più di 30.000 iscrizioni in vari concorsi e intrattenimento che include stelle nazionali che si esibiscono al tribuno.
La fiera presenta l'Explore Kansas Festival e celebra il programma di intrattenimento Kansas che mostra cibo locale, musica e arte. Fornisce anche un sacco di informazioni educative sulla storia, la cultura e la gente dello stato.
Il Kansas State Fairgrounds si trova alla 23rd Ave, tra Main St e Plum St e copre 280 acri e ha oltre 70 edifici. Il tribuno è uno dei luoghi più popolari perché ogni sera ospita concerti musicali, gare automobilistiche, derby demolizione, e camion e trattore tira. Il programma Stage ha presentato musica country e rock star come Toby Keith, Theory of a Deadman, Lynyrd Skynyrd, Old Dominion con Josh Turner, RaeLynn, Smash Mouth, Chevelle, Los Lonely Boys, Loverboy with Survivor, The Charlie Daniels Band, TobyMac, Andy Grammer con Rachel Platten, Gabriel Iglesias, Justin Moore con Clare Dunn, Crowder, Hairball, Jake Owen e Three Days Grace.
La prima fiera agricola di Hutchinson si è tenuta nel 1873 in una piccola stalla all'angolo di Sherman e strada principale, a Hutchinson dalla Reno County Agricultural Society. Non è stato fino al 1913 che la "Fiera ufficiale" di Kansas stato si è tenuta. Ogni anno gli organizzatori fanno del loro meglio per rendere la fiera ancora più grande e per offrire più intrattenimento. Ingresso alla fiera è di $7-10 per gli adulti e sconti per i visitatori militari e anziani. I bambini sotto i 5 anni sono gratuiti.
Trova hotel e airbnb vicino a Fiera statale del Kansas (Mappa)