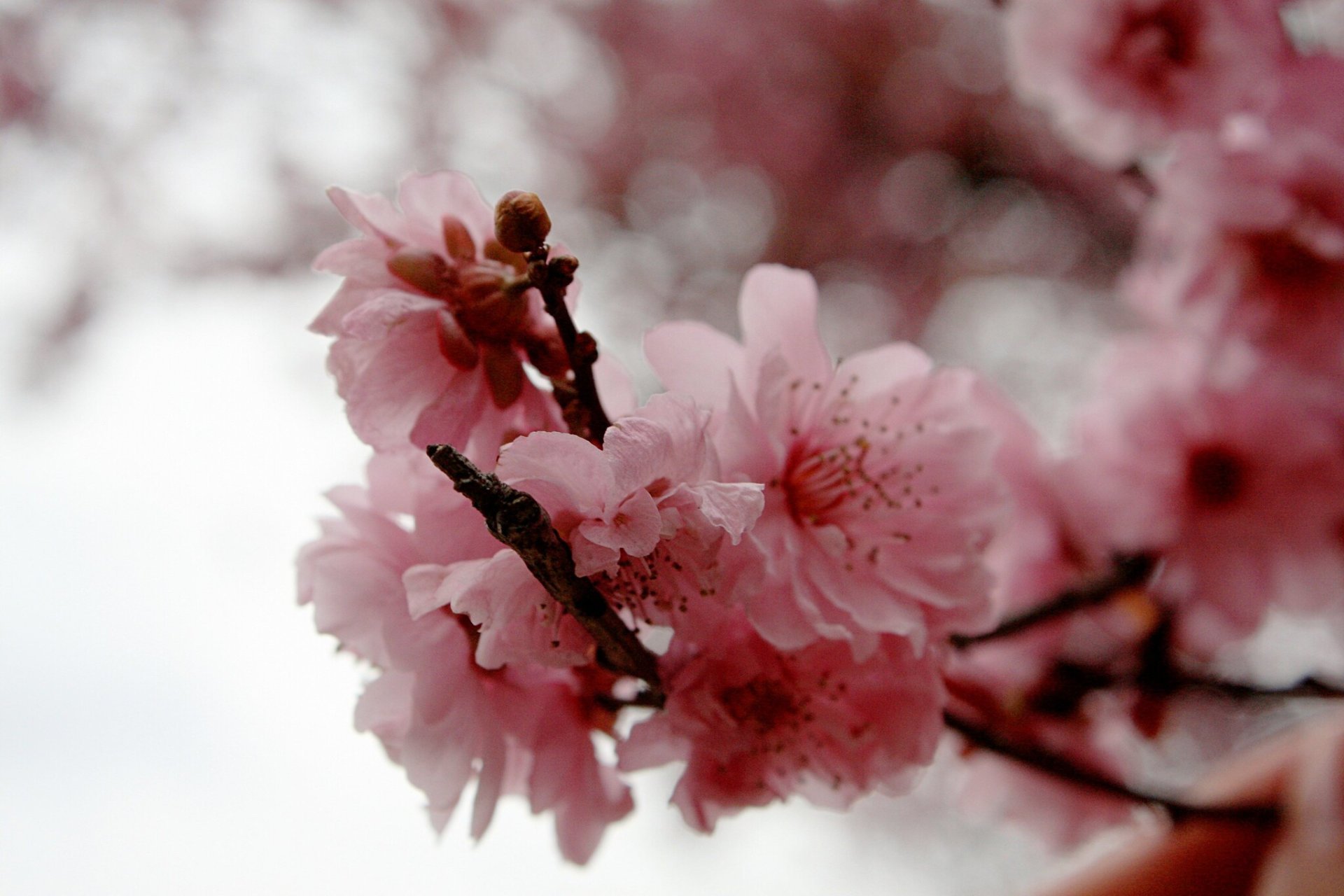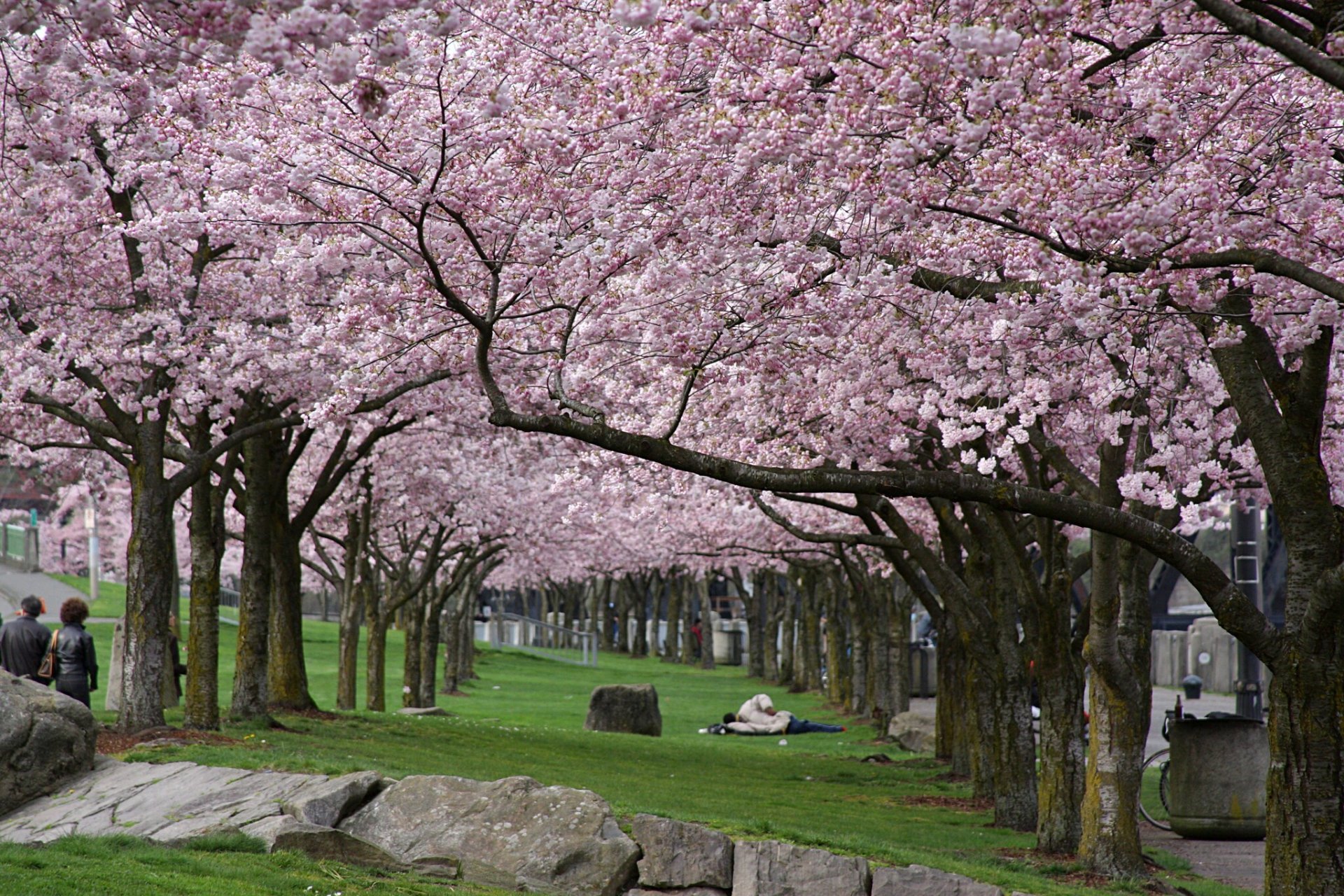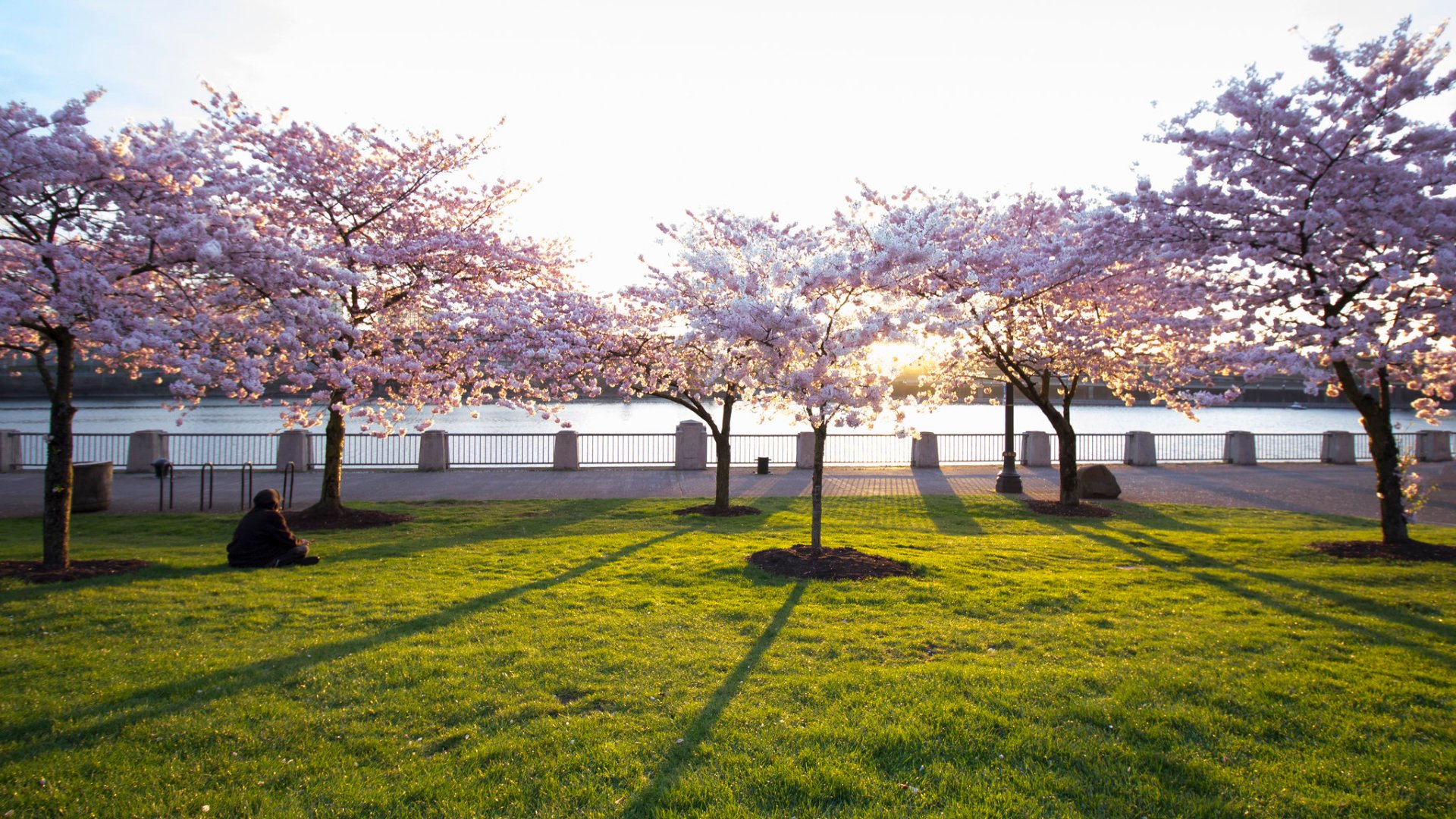 Both locals and tourists await spring cherry blossoms in Portland with anticipation—and for a good reason. This incredible spectacle points out that the days become longer, the weather warmer, and the nights shorter. Yes, nobody can get enough of this natural display.
The best time to visit Portland to enjoy cherry blossoms is between mid-March and mid-April. However, as a general rule of thumb, the blooming period is really short, so consider it when planning your trip.
Portland Waterfront cherry blossoms
The most beautiful place worth visiting is Tom McCall Waterfront Park. To see the flowering cherry trees, head to the Japanese American Historical Plaza near the Steel Bridge. Let us be more precise: the most jaw-dropping area with cherry blossoms in all Portland is between the Burnside Bridge and the Steel Bridge. This highly popular spot is also highly crowded during the season. So, the best time to visit Tom McCall Waterfront Park is in the early morning. Early birds rock!
Portland Japanese Garden
Another breathtaking spot is the Portland Japanese Garden, which is often referred to as one of the most authentic Japanese gardens. The park is open to the public from Wednesday through Monday (except Tuesday) from 10 am to 3:30 pm. The ticket price ranges from $13.50 to $18.95.
Washington Park
Washington Park in Portland features 410 ac (165 ha) of amazing natural landscapes, with cherry blossoms all over its area. Yet the best spot to enjoy this flower display is near the tennis courts. By the way, Washington Park has no admission fee, so grab a blanket, some snacks, and enjoy nature to the fullest.
Hoyt Arboretum
Suppose you missed the cherry blossoms in Washington Park. Well, no worries. Portland is huge enough to offer you really a lot of spots, even for the late-blooming. And Hoyt Arboretum is one of them. Another benefit of this place is that it is less popular than, for example, Tom McCall Waterfront Park and thus, less crowded. The best time to go to Hoyt Arboretum is April or early May. It's open daily from 5 am to 10 pm and has no admission fee.
Laurelhurst Park
Laurelhurst Park is an ideal spot for a picnic with family, long walks, and morning runs. It features a nice pond, restrooms, picnic tables, playgrounds, all kinds of courts, a football field, a dog area, and, of course, many trees that bloom brightly in spring. The best place to see cherry blossoms is along the outer edges of Laurelhurst Park, which was listed on the National Register of Historic Places.
Find hotels and airbnbs near Cherry Blossoms in Portland (Map)