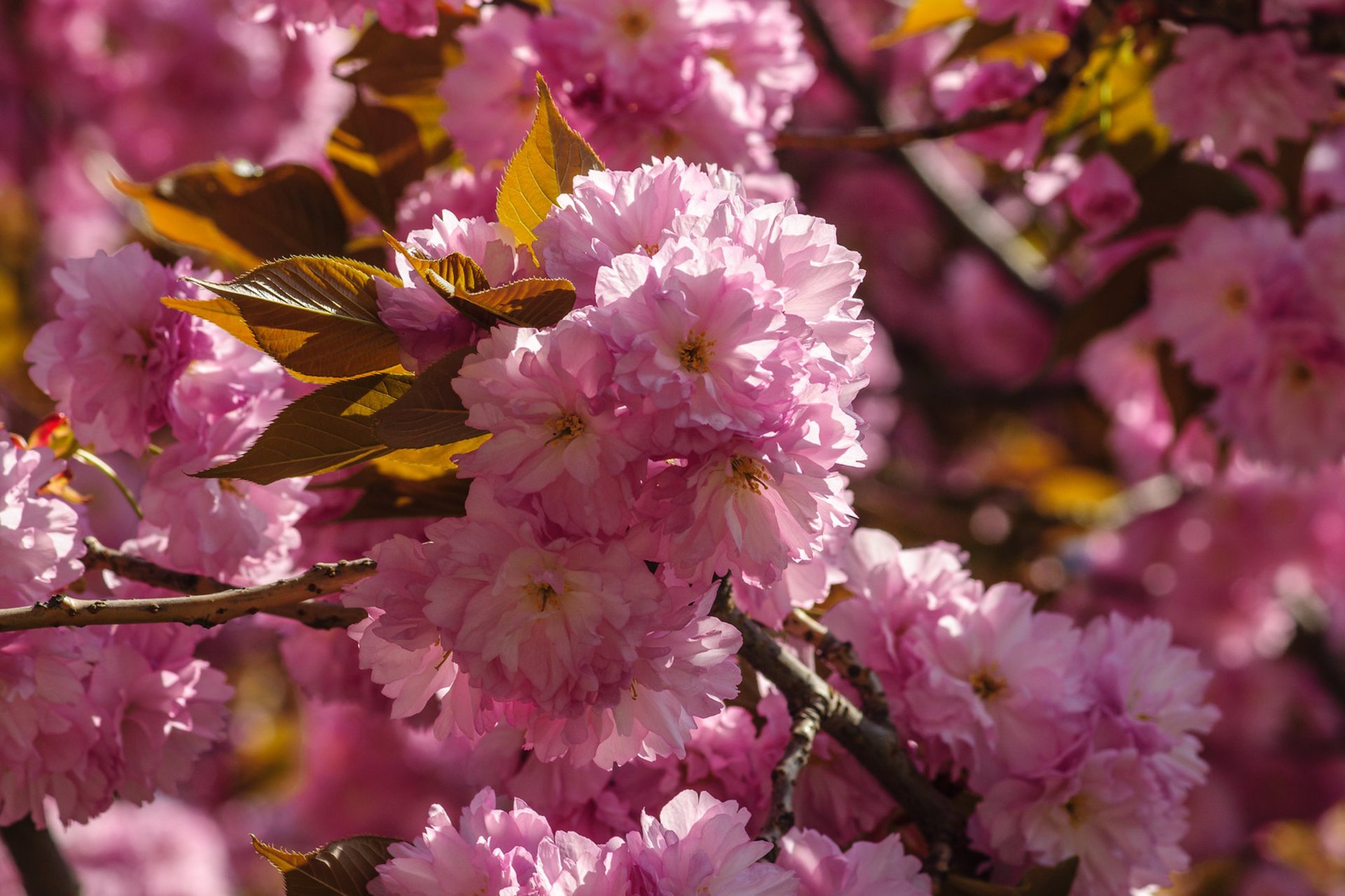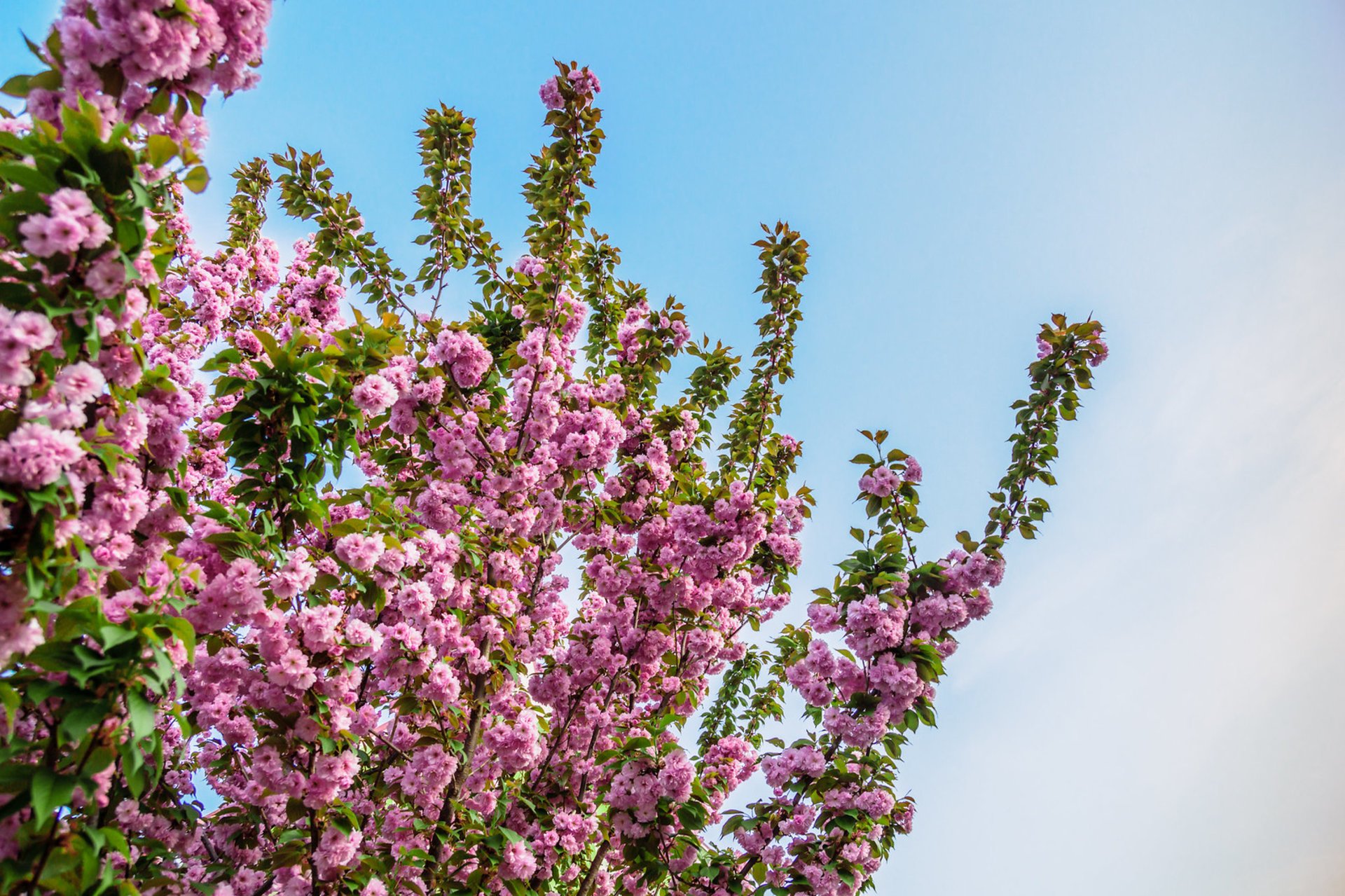 The city of Uzhhorod in the far west of Ukraine is largely famous for its decorative Japanese cherry trees, painting the downtown into vivid pink hues every spring. The season typically starts around mid-April and lasts up to middle May, usually peaking at the end of April/beginning of May. Still, depending on the weather conditions, the timeframe might shift a week in one direction or another. Thus, following the latest reports while planning your prime "sakura" viewing trip is essential. As for the most prolific spots around the city, we recommend the so-called Sakura Alley, which embraces Mytna Street, Dovzhenko Street, Ferenta Rakotsi Street, and ​​Pushkin Square. Yet, you might find beautiful cherry blossoms all over Uzhhorod.
During the blooming season, which typically extends for two weeks, the city hosts Uzhhorod Sakura Fest. The visitors traditionally stroll along Sakura Alley and feast on local delicacies, sold by vendors at the Heroes of Maidan Square and the Owl's Nest (Sovyne Hnizdo), a historical Hungarian brewery. Make sure to sample rosé wines from Chizay wineries, some spit-roasted whole pig, sausages, and homemade honey. Also, you'll find a number of stalls selling authentic Transcarpathian handicrafts.
You might be curious about how Japanese cherries were introduced to Uzhhorod. The legends of the origins differ, but according to the most likely one, the first decorative sakura tree was brought here from Vienna in 1923. Today, the city boasts about ten different kinds of this beautiful tree. No wonder sakura's blooming season is the most popular time with tourists from all over Ukraine and abroad. Hence comes an increased accommodations demand. Thus, booking your stay in advance is highly advisable.
Find hotels and airbnbs near Sakura Blossom in Uzhhorod (Map)