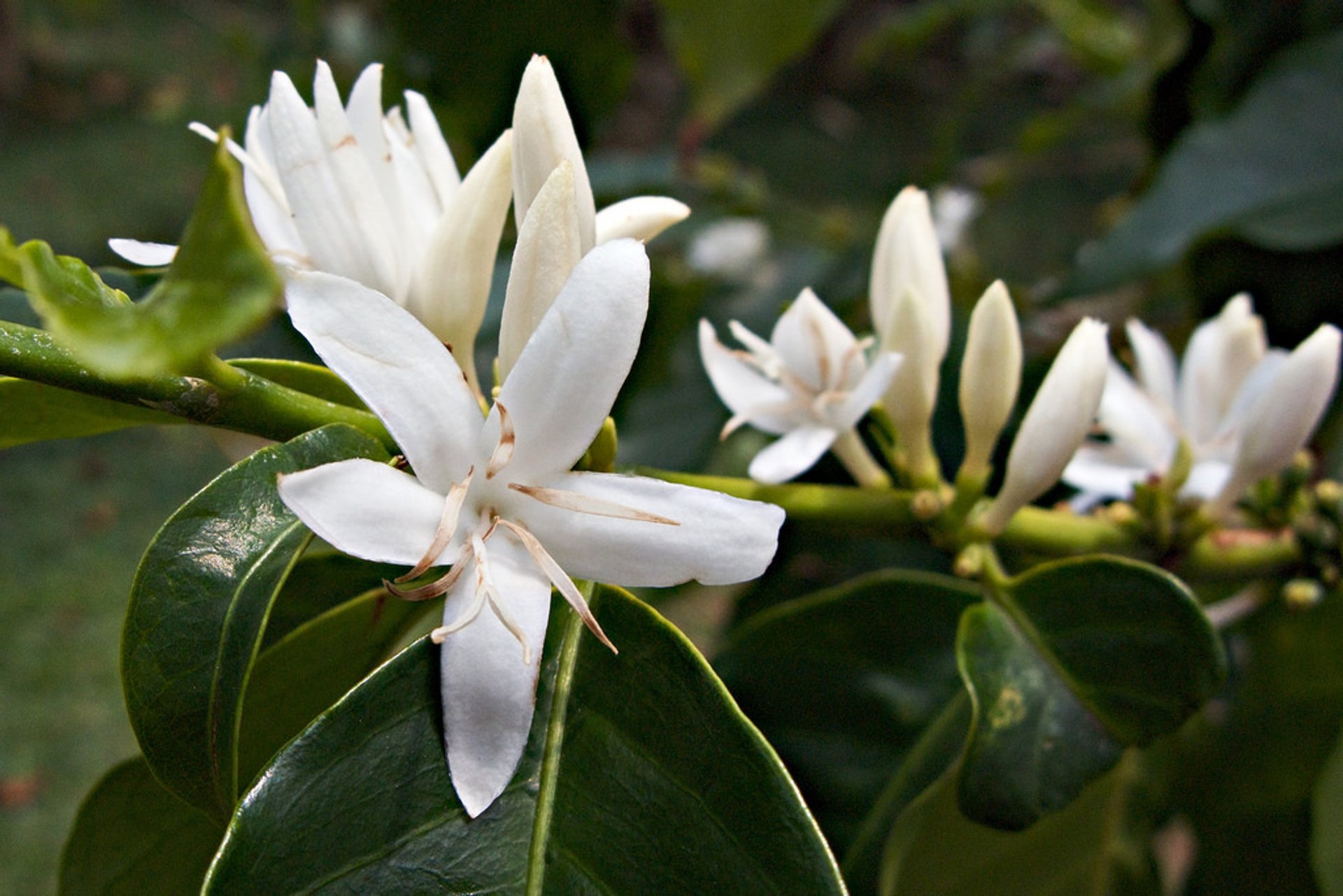 Show accomodations nearby
Hawaii is abundant with flowers in any season, but especially in spring. February and March are the periods when coffee plantations are covered with beautiful white flowers. This phenomenon is called Kona snow, and it is widely photographed and admired by locals as well as visitors. By April, the bl​oom finishes ​and green berries begin to appear on the trees.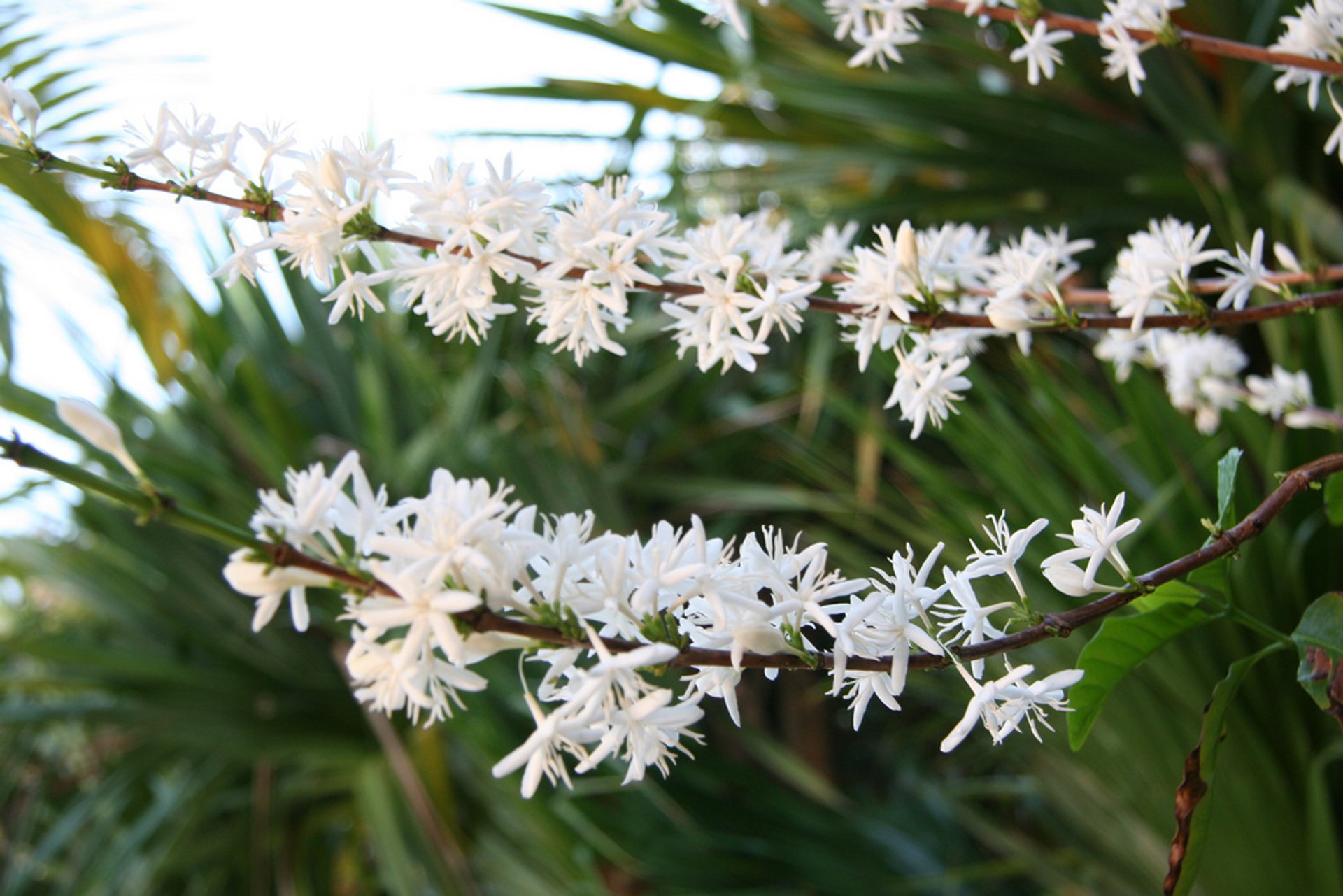 To witness the blooming beauty of Kona coffee beauty, visit such popular spots around Kona such as Sunshower Coffee Farm, Kuaiwi Farm, Greenwell Farms, Kona Coffee Living History Farm, or Rooster Farms.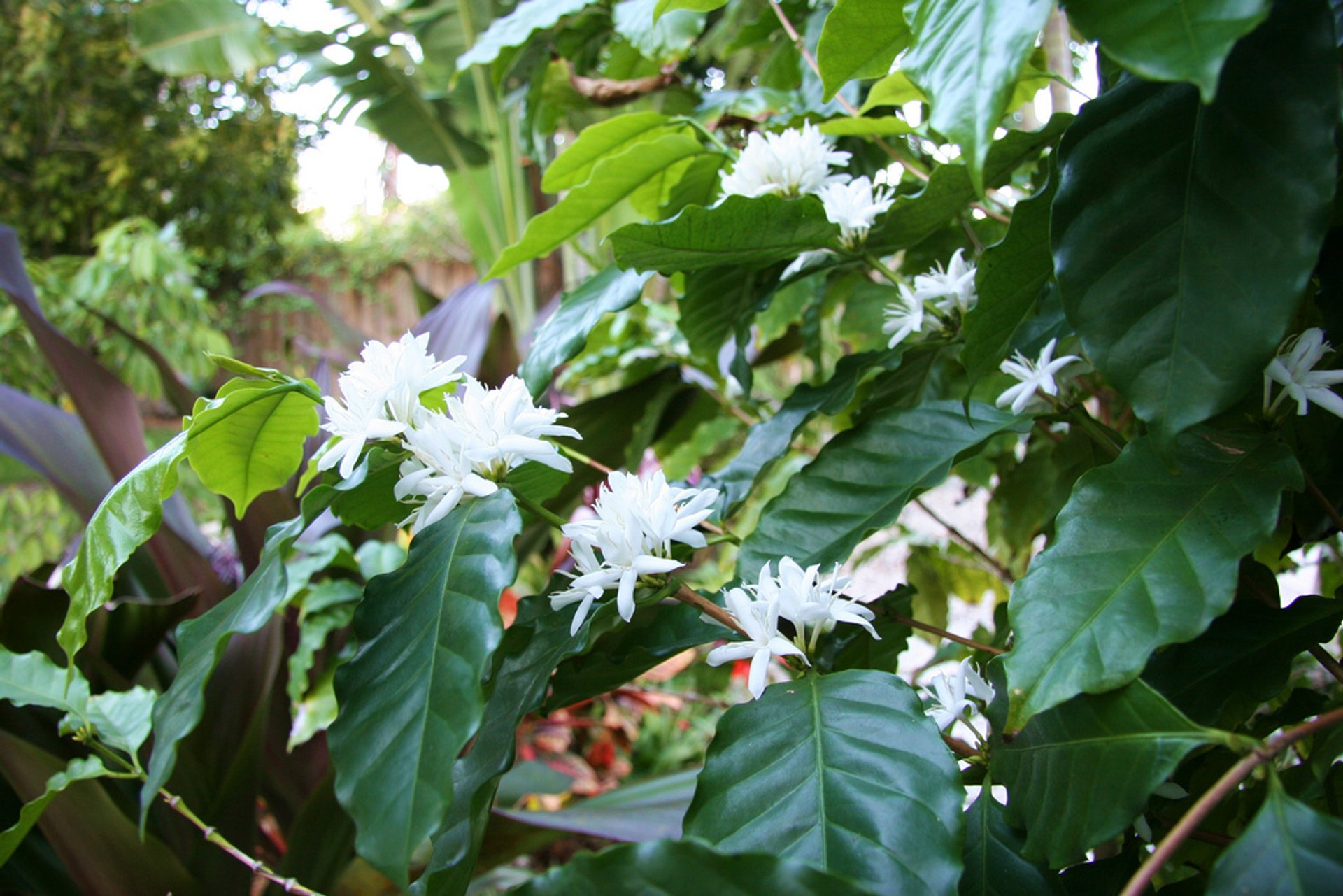 Find hotels and airbnbs near Kona Coffee Blossom or 'Kona Snow' (Map)
Kona Coffee Blossom or 'Kona Snow' Featured in