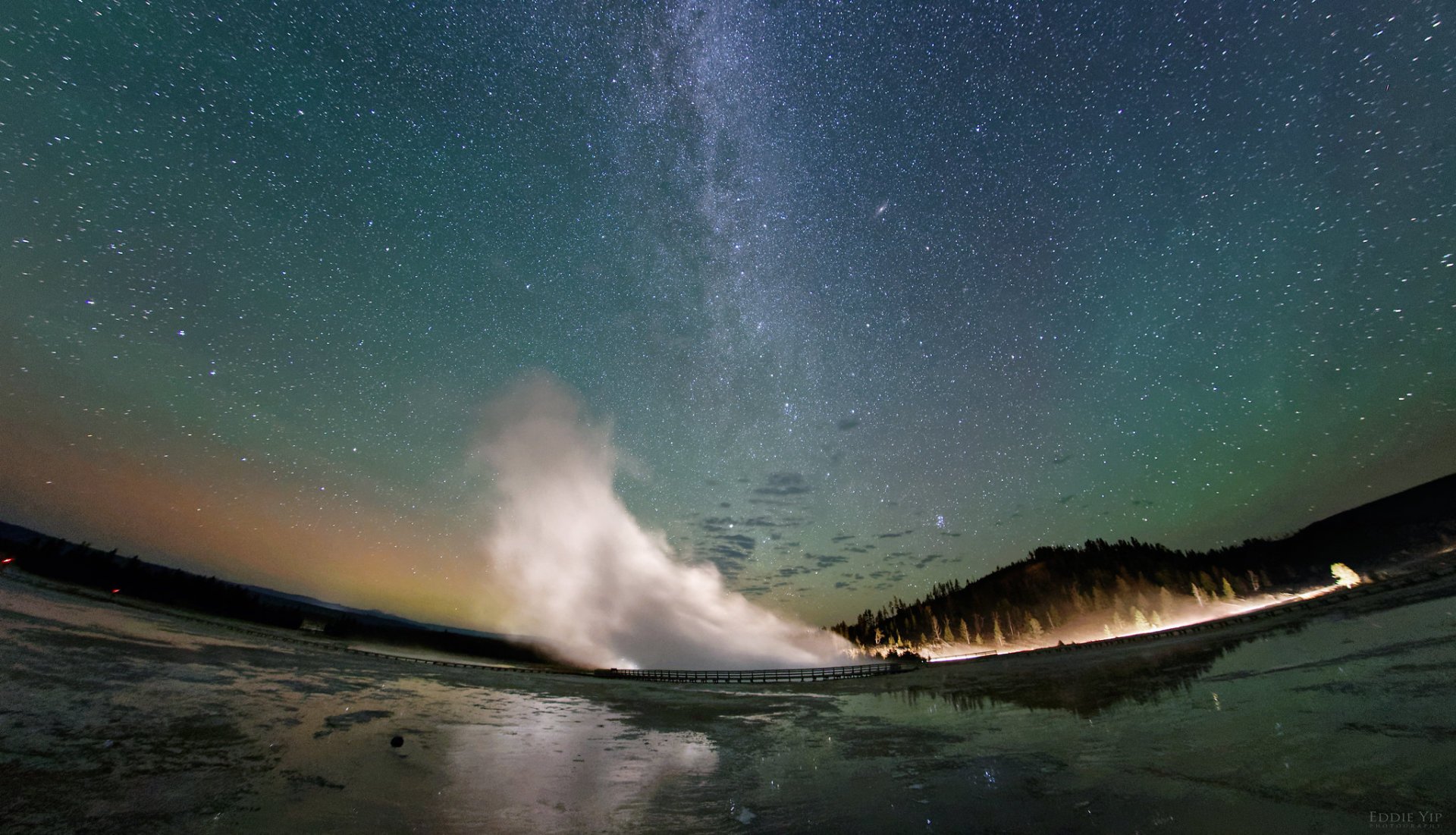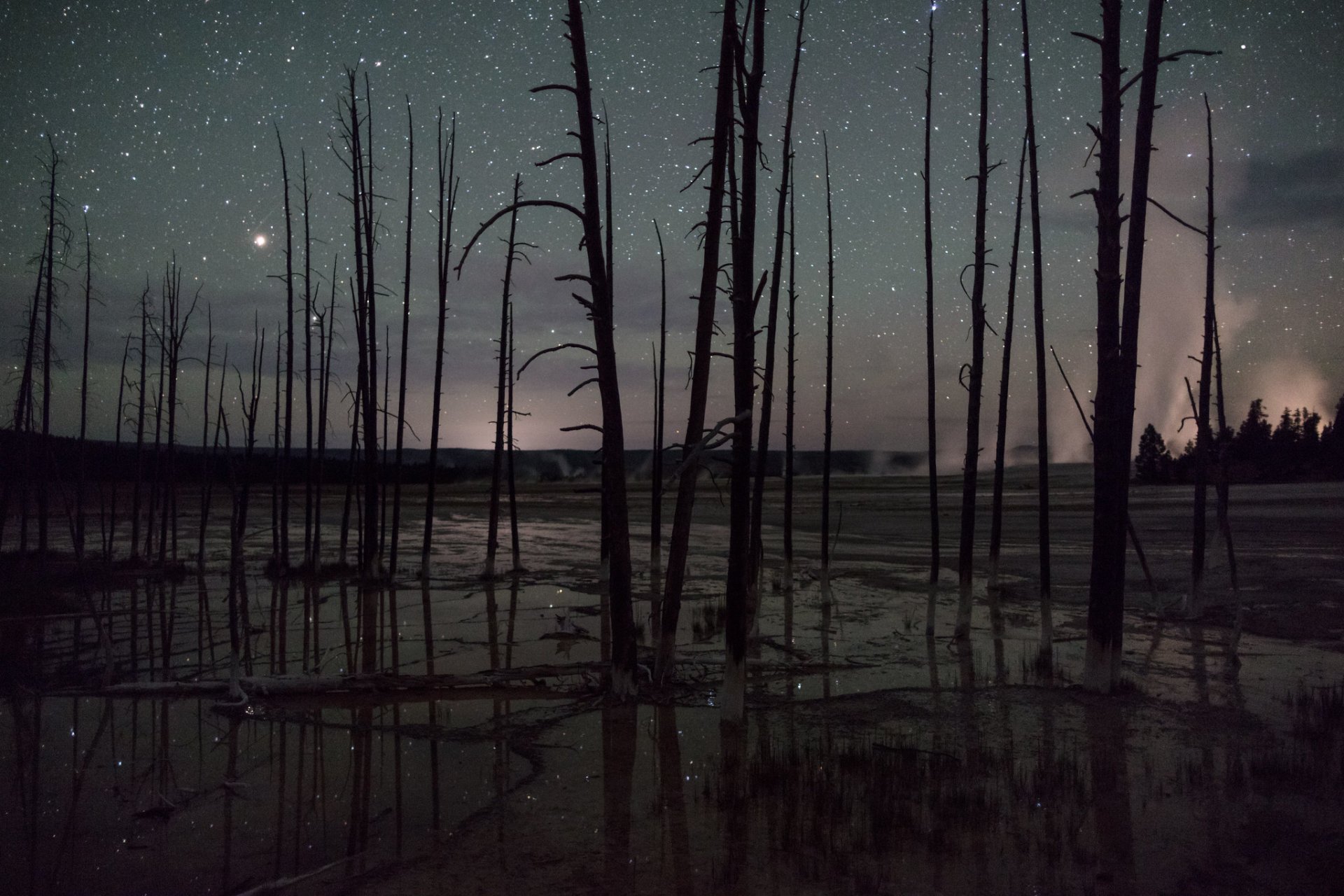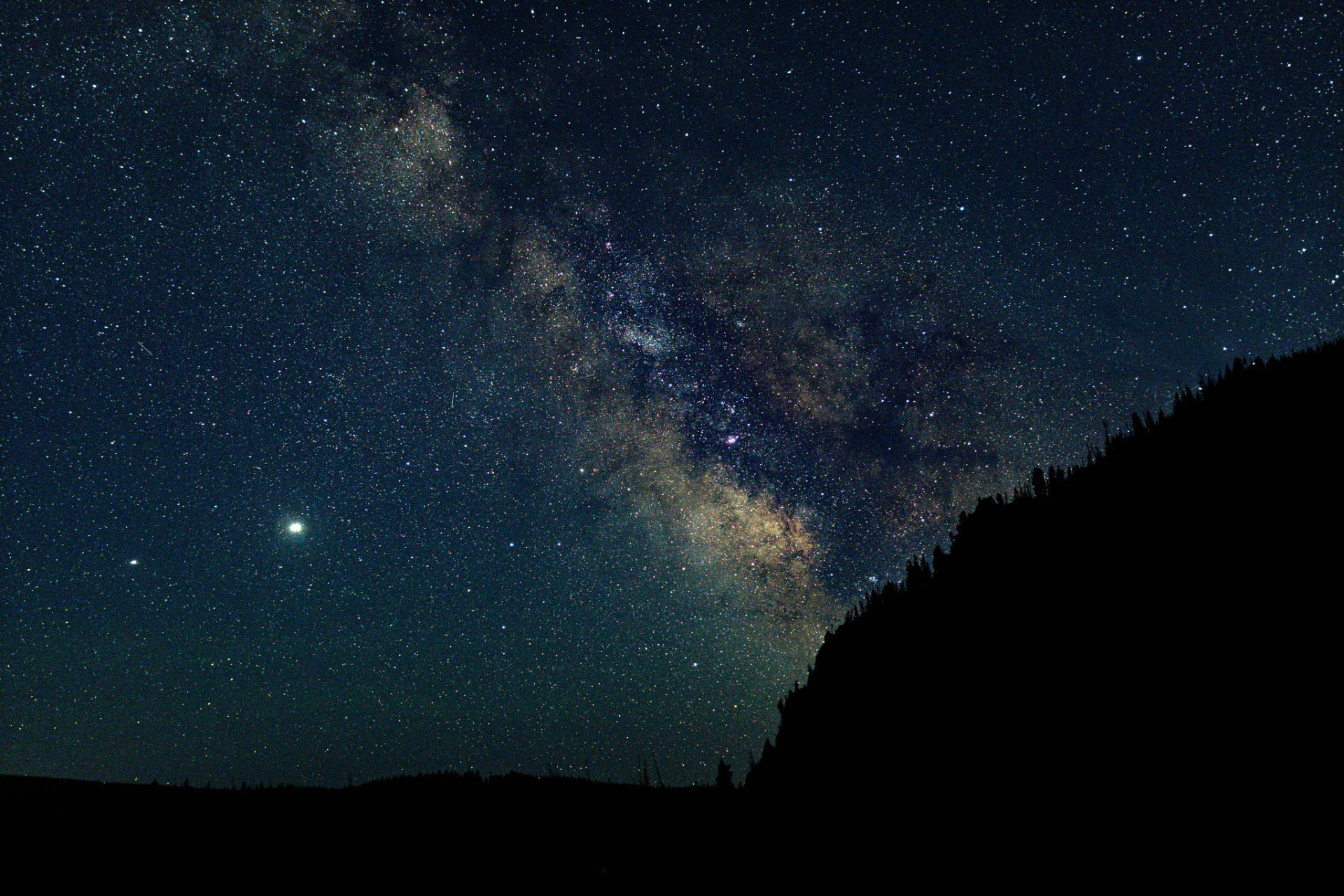 Every experienced star chaser knows that the best spots for sky-watching are always outside of the city or, at least, of city centers. This fact makes all parks and other natural habitats perfect destinations for your stargazing experience. Today, we'll tell you about one of them — the Yellowstone National Park. Read on to find out about the finest stargazing spots in the area and the best time to visit them.
When to go
Yellowstone National Park is suitable for star-watching all year round as the climate conditions permit it. Despite the slightly sulfured air, the skies are clear and unpolluted by the light from big industrialized cities. So the decisive factor when it comes to visiting Yellowstone for stargazing is temperature. For most people, the most comfortable temperatures are in spring and fall, so keep that in mind while planning your trip.
The best stargazing spots
There are four major spots in Yellowstone to enjoy the stars. The cool thing is that they're located close to one another, so you'll be able to visit all of them if you plan a several-day trip. Here they are:
Mount Washburn
Mount Washburn is Yellowstone's most famous mountain. It is also one of the greatest stargazing spots in Wyoming. Begin your hiking adventure at the Dunraven Pass and walk your way to the top. The 10,000 ft (or 3,048 m) peak will offer a picturesque view, which is crucial for a quality stargazing experience.
Mammoth Hot Springs
If you don't feel like hiking should be a part of your adventure, then focus exclusively on the sky-watching part. For this goal, you may want to check out Mammoth Hot Springs. Its upper terraces and boardwalks provide a beautiful view from an elevated point, so you won't have to spend hours, climbing the mountain.
Upper Geyser Basin
Upper Geyser Basin, including Castle Geyser and Old Faithful Visitor Education Center, is one of the best stargazing spots. It combines convenience and isolation—the ideal conditions for stargazing with your family. Be sure to also check out the bike route from Old Faithful to Castle Geyser.
Madison Amphitheater
It's safe to say that Madison Amphitheater is Yellowstone's astronomy mecca. During the summer, astronomers and other industry specialists host evening walks here. They show visitors the Milky Way, moon craters, Saturn, and other cosmic wonders. They also give telescopes for those wanting to take a closer look at the stars and constellations.
Find hotels and airbnbs near Stargazing (Map)