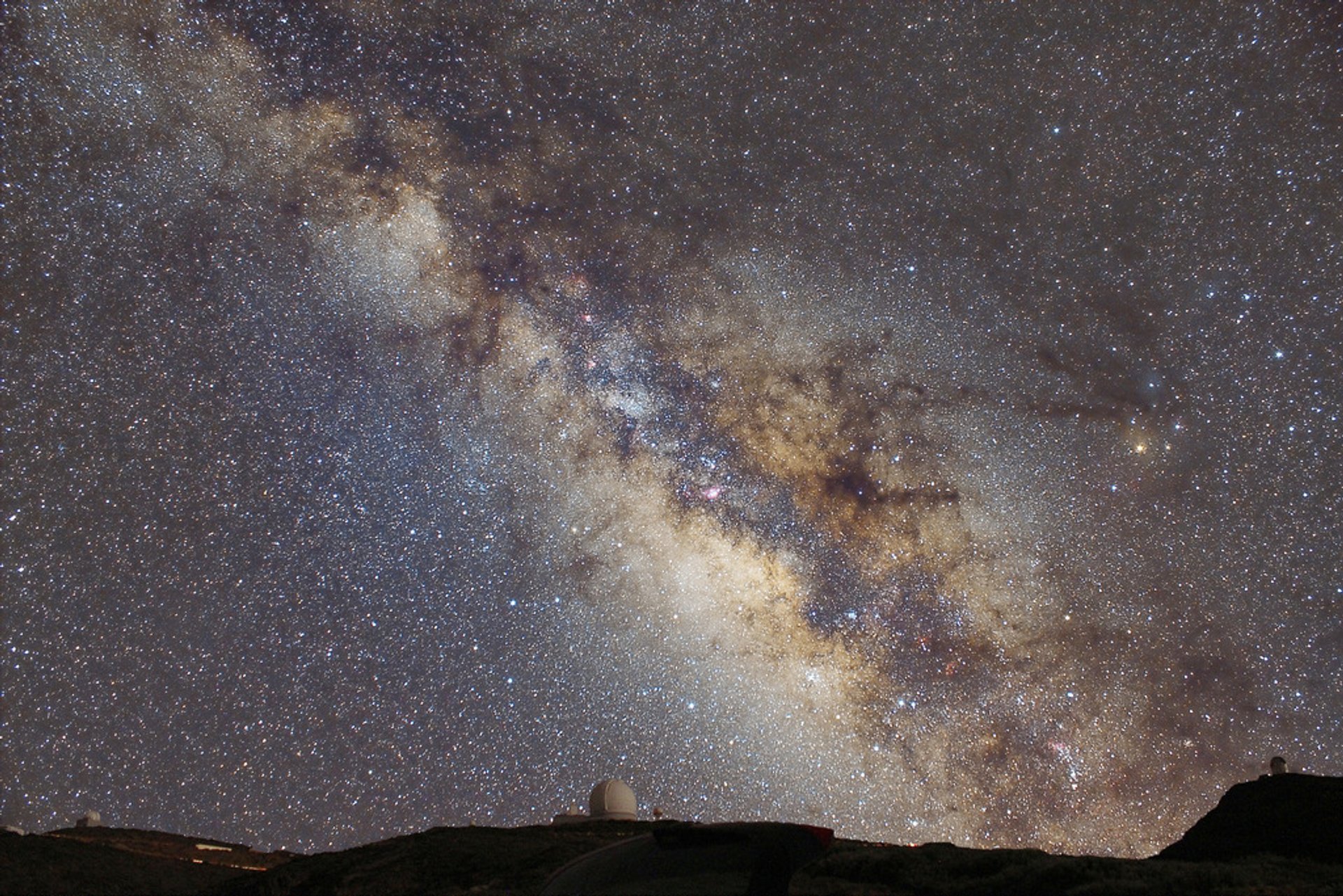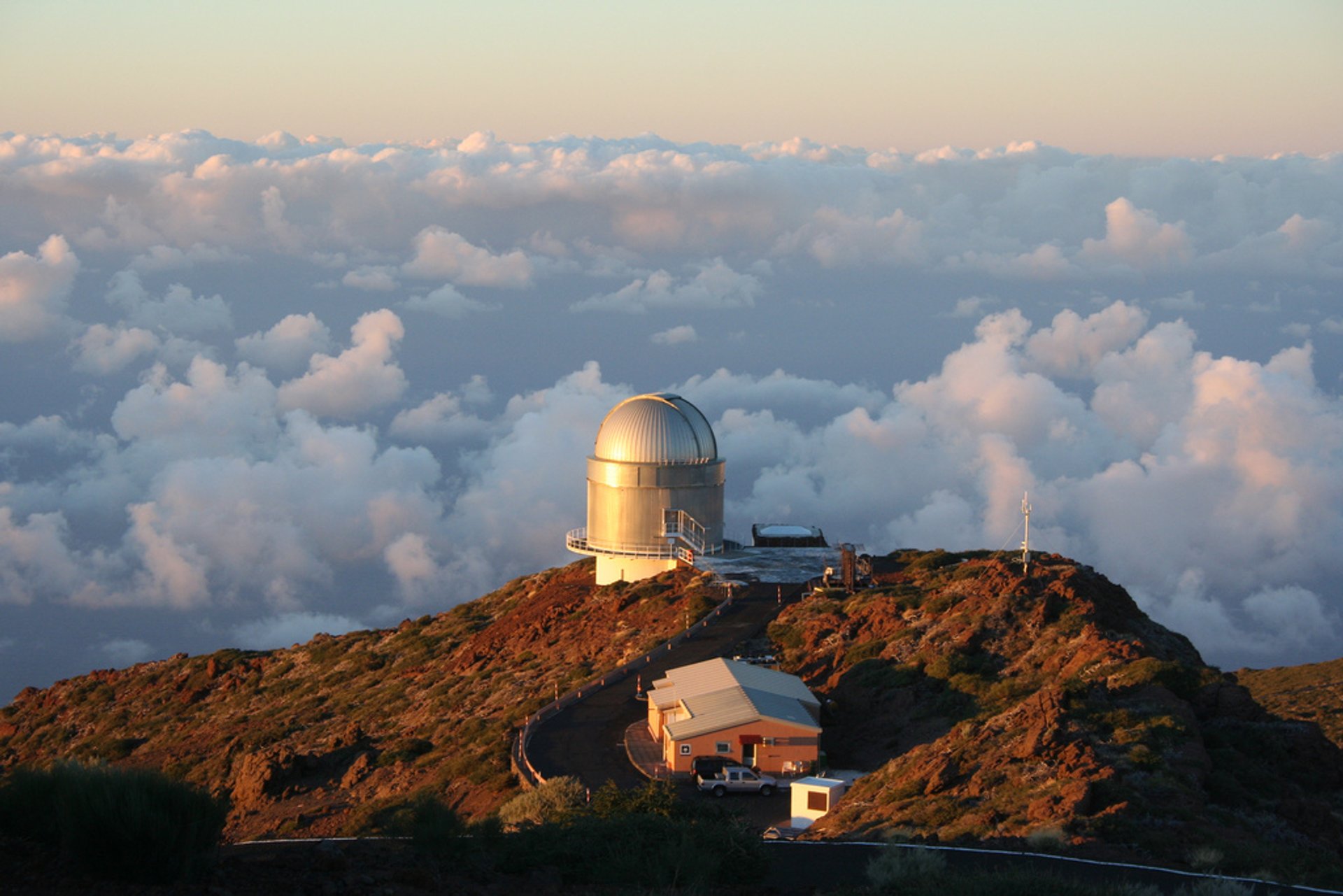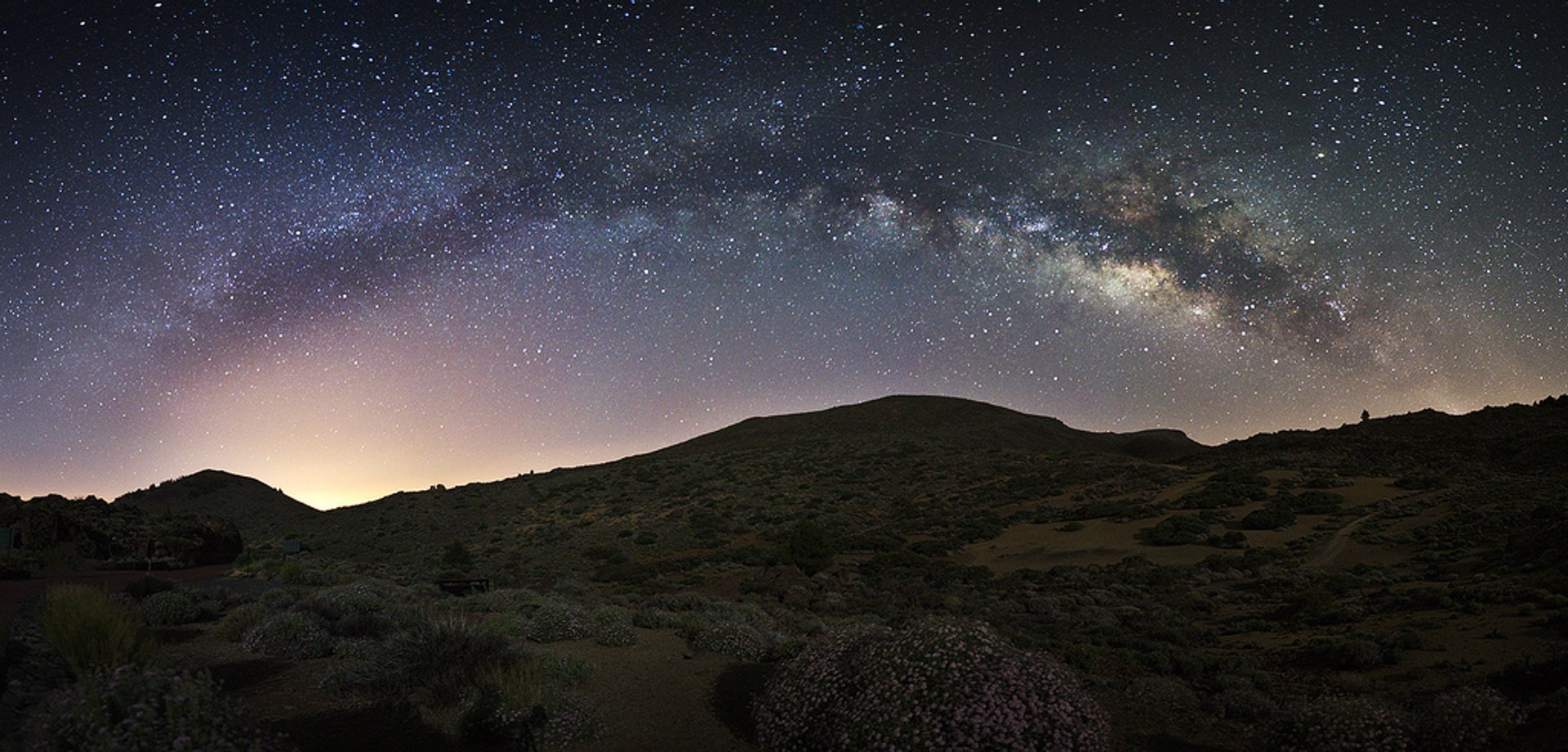 The Canary Islands are perfect for stargazing. The constant trade winds protect the islands from big cloud formations. Thus, most of the time the sky above the Canary Islands is clear. There are even laws protecting it from pollution by controlling light, the atmosphere, radio waves, and even flights. All this together makes it the clearest sky in Europe.
Here you can find world-class astronomic observatories with massive solar telescopes open to the public. The largest telescopes in Europe can be found on Tenerife and La Palma. At the highest peak of La Palma, at 2,396 metres above sea level, you can find one of the best places in the world for stargazing.
Roque de los Muchachos is an incredible spot to enjoy the beauty of the sky. The scene opening to you at night will amaze with its glory and beauty. Skies full of stars glimmering above create an unforgettable atmosphere.
Roque de los Muchachos Observatory has a giant re​flecting telescope, which is perfect for both night and day star watching. The nearby hills and mountains are also suitable for stargazing.
Several companies organize night stargazing tours to the most spectacular viewing spots. Most of these tours will give you a lot of new information about stars as well. Some offer night photography workshops and can help you take stunning pictures. There is no difference whether you are standing on the highest peak or on the coast, either way, you can feel very close to the sky and stars. Just bring some warm clothes and enjoy the magic of the night.
In March you can witness the beginning of meteor shower season in Canaria. If you want to see the largest amount of shooting stars, the first two weeks of August is the best time to come. There is a special calendar for such phenomena. Just prepare your trip beforehand and you can enjoy the truly incredible night sky of the Canaries.
Find hotels and airbnbs near Stargazing (Map)