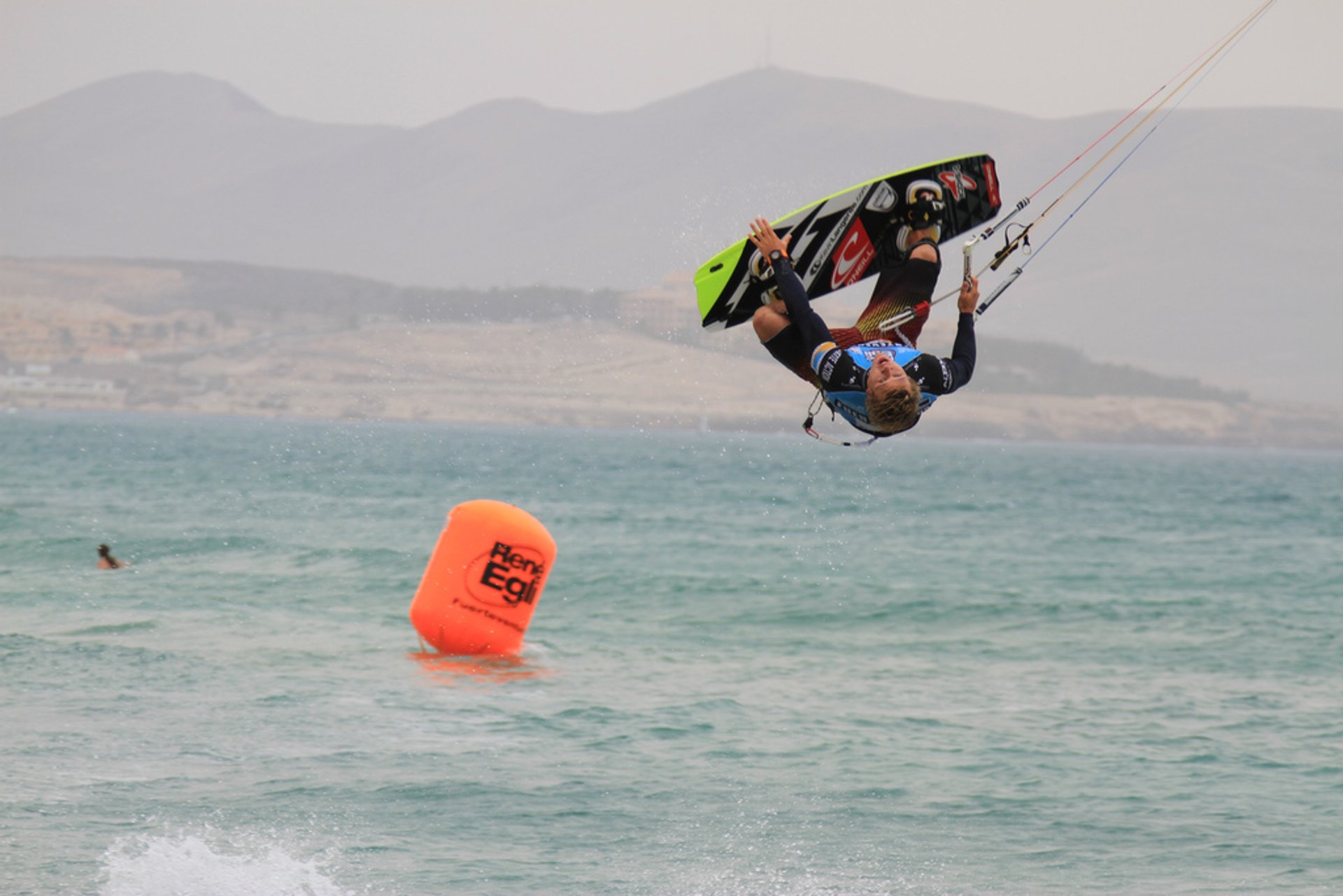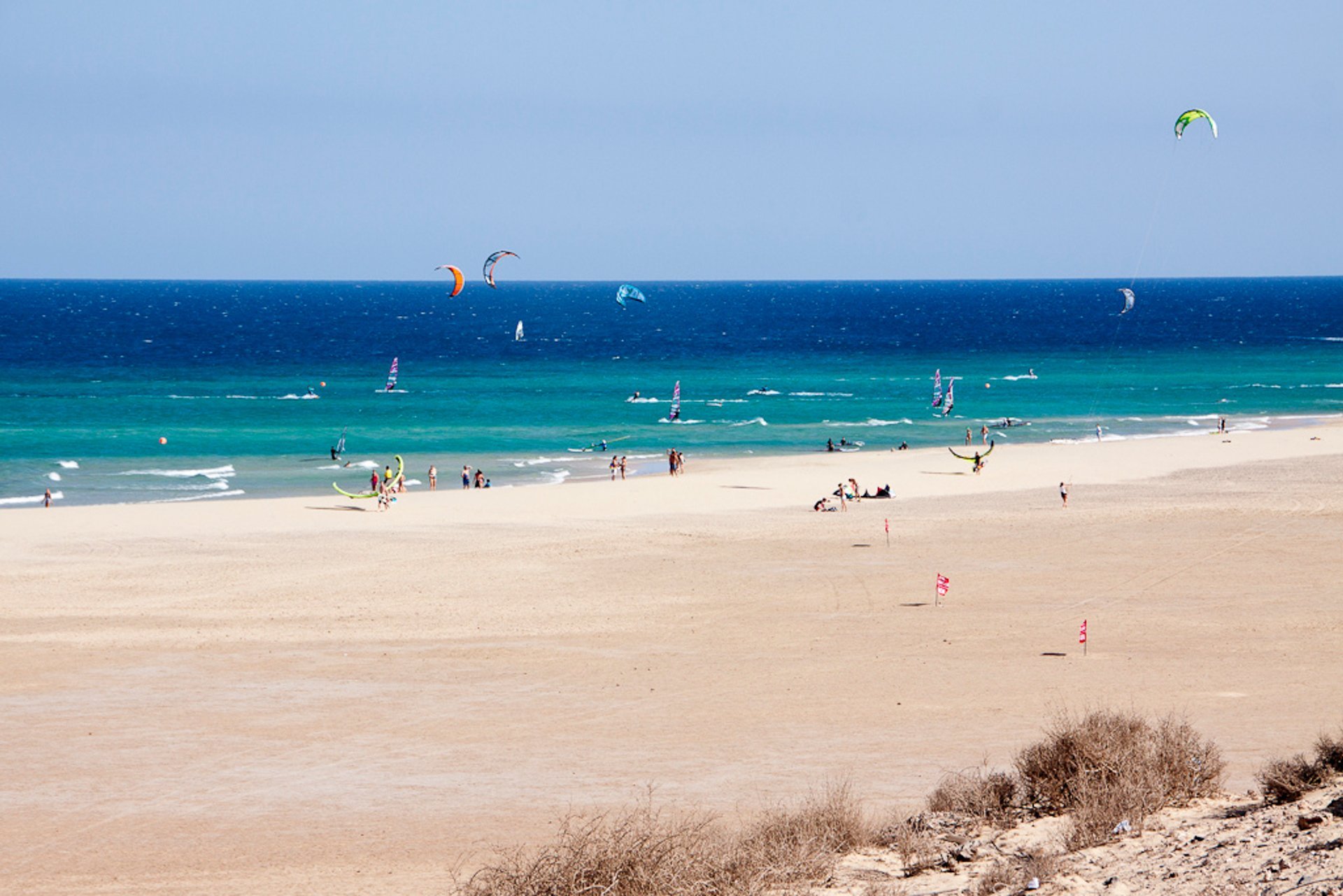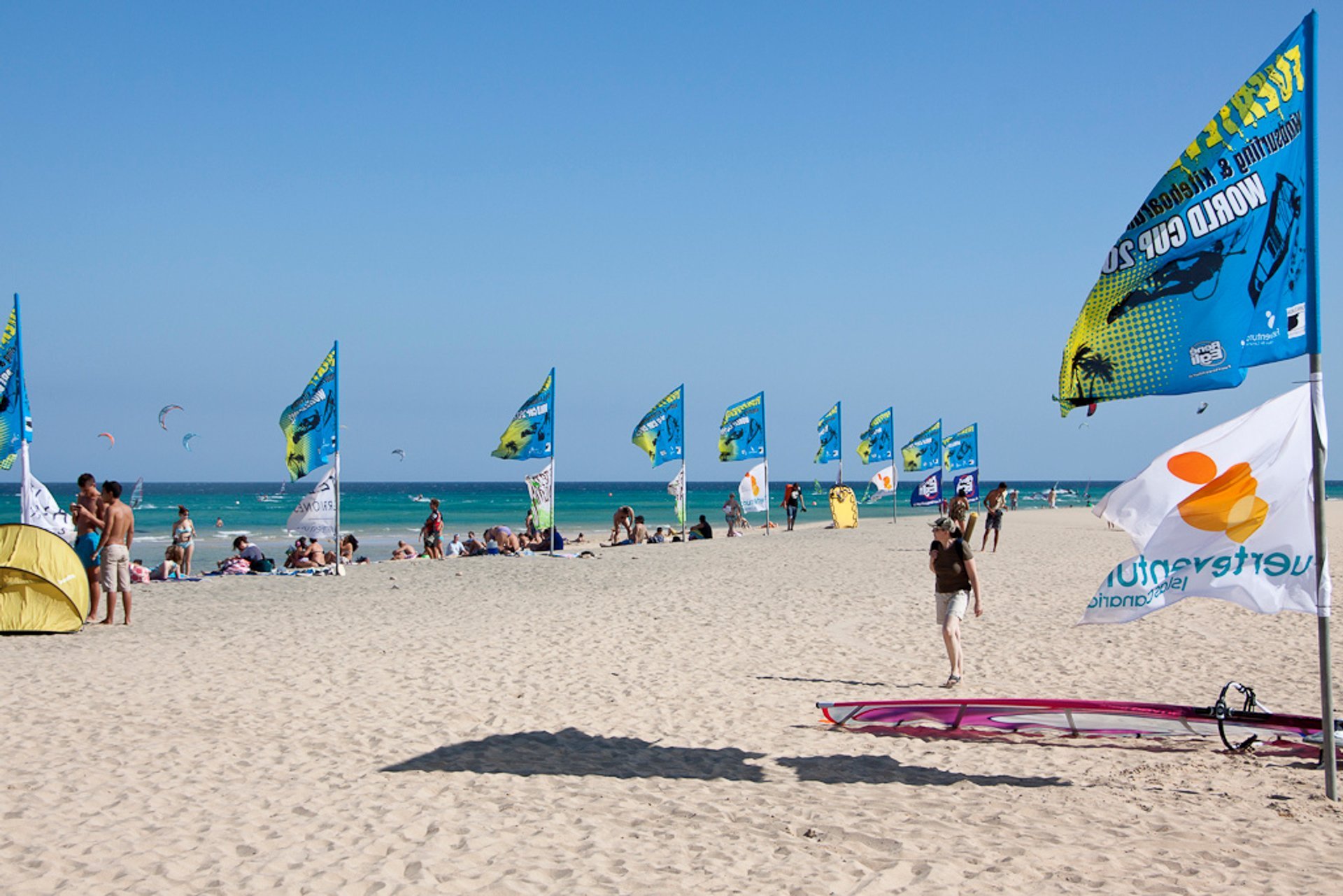 Fuerteventura (Great Adventure), the second largest Canary Island in Spain, hosts one of the most exciting sporting events every year: Windsurfing & Kiteboarding World Cup also known as Fuerteventura Grand Slam. Recognized as one of the world's greatest competitions, the World Cup has taken place here for over 30 years and the show is truly fantastic. The island's landscapes and water provide an amazing natural arena for both men's and women's freestyle and racing events. The festival can appear dangerous and exciting at the same time!
The Fuerteventura World Cup takes place every year over the second half of summer and consists of several competitions, namely PWA Windsurf Freestyle Grand Slam, PWA Windsurf Slalom Grand Slam, and GKA Kitesurf Strapless Freestyle Grand Slam.
This High Wind Spot in Fuerteventura allows you to watch world stars in windsurfing and kiteboarding, closer than anywhere else. Along with the breathtaking World Championship contests, you'll be able to savour delicious specialities and discover the local cuisine. A colourful support programme with live music and various entertainments for the whole family perfectly completes the festival atmosphere. Check out the legendary World Cup Parties. These vibes will keep you awake until dawn.
Find hotels and airbnbs near Fuerteventura Windsurfing & Kitesurfing World Cup (Map)