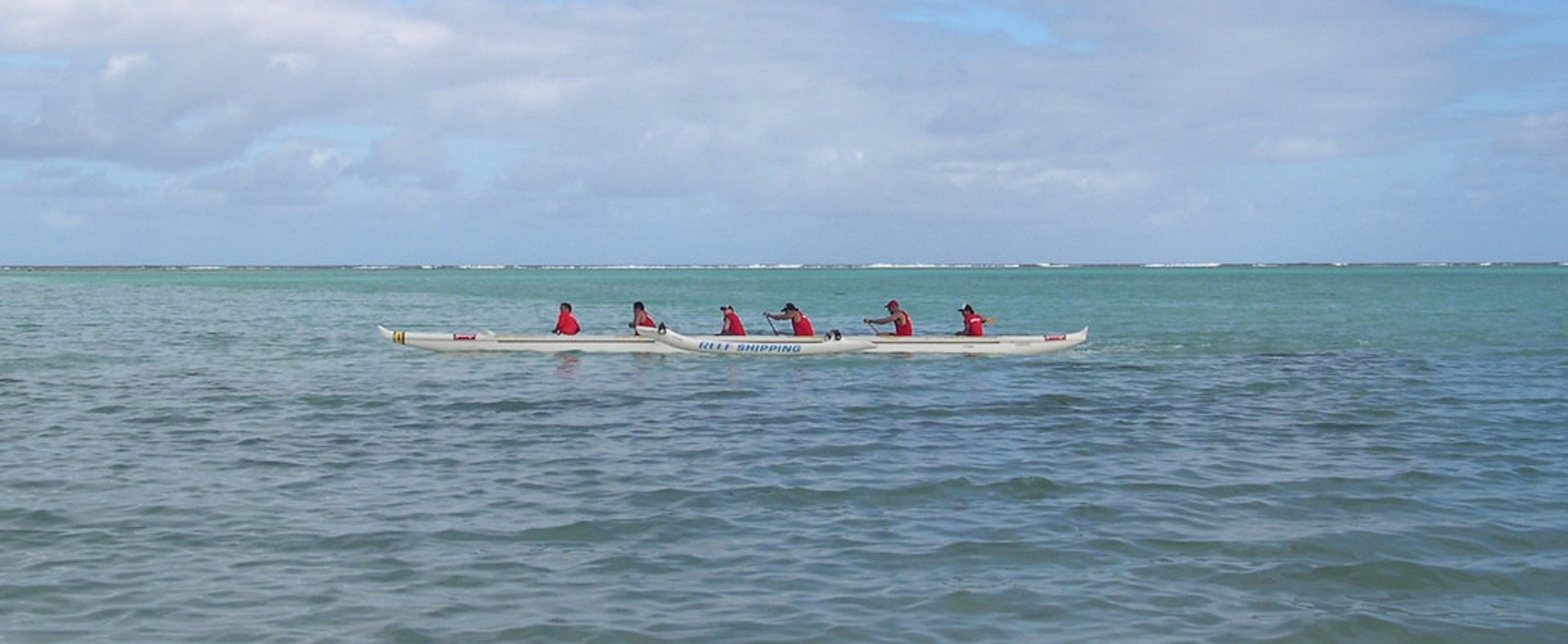 Vaka Eiva is the main sporting event on the Cook Islands and of the biggest paddling competition in the world. It annually takes place on Rarotonga. More than 1,000 entries every year makes this competition quite popular. The warm and clear waters attract paddlers from all over the world.
This week-long festival includes a lot of various canoeing and paddling races. The most famous race is the Round Raro Relay, during which participants use a traditional canoe and paddle around the whole of Rarotonga island through the Muri lagoon.
For those who come to support the paddlers and watch the races, there are lots of things to do on land. Here you can find cultural activities, entertainment, dancing, the Go Local Trade Day, and traditional canoe carving. Vaka Eiva offers lots of interesting ways to spend your time at the festival. From its small beginning in 2004 this event became a big international competition, with over 65 races and thousand of participants from various countries.
Find hotels and airbnbs near Vaka Eiva (Map)