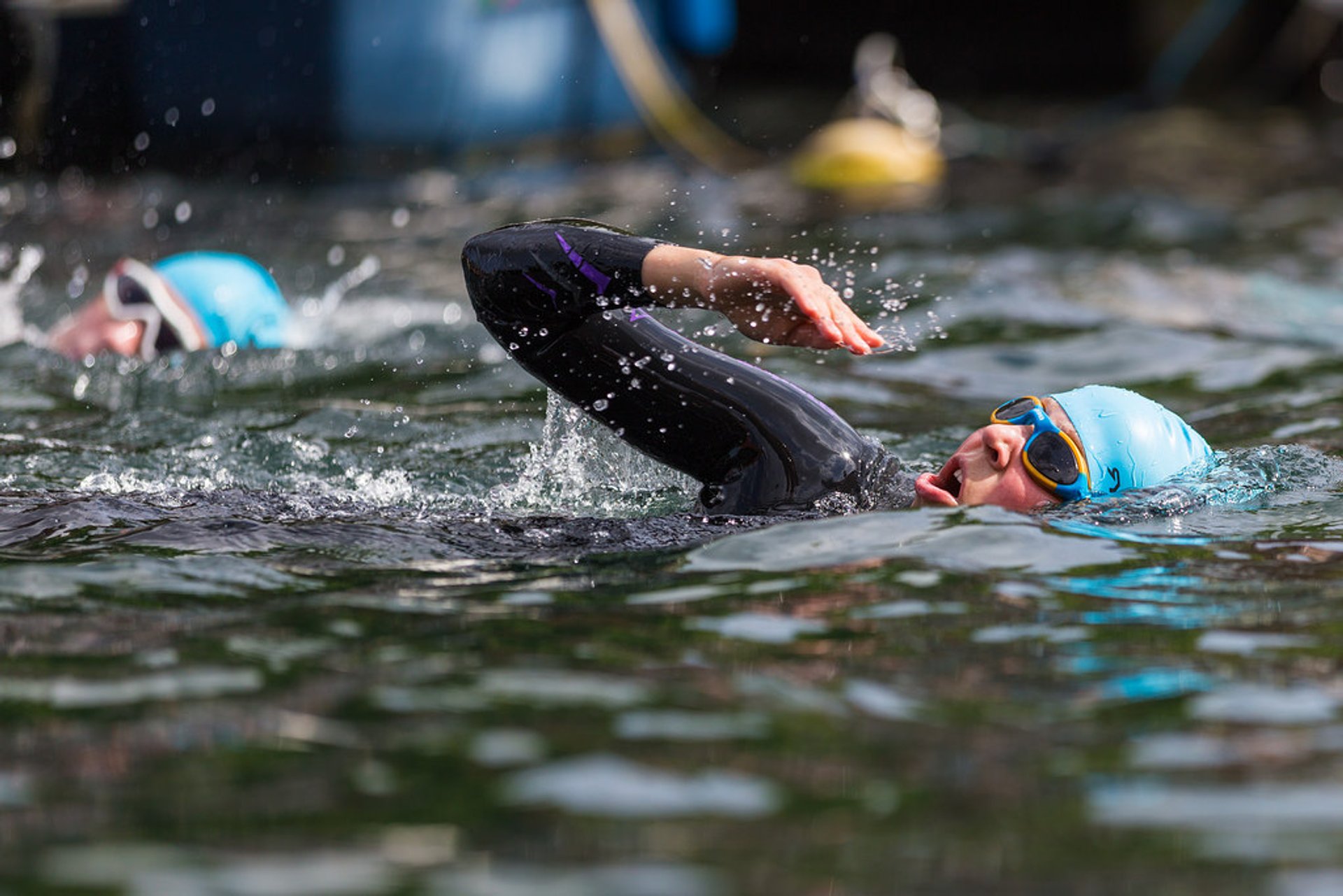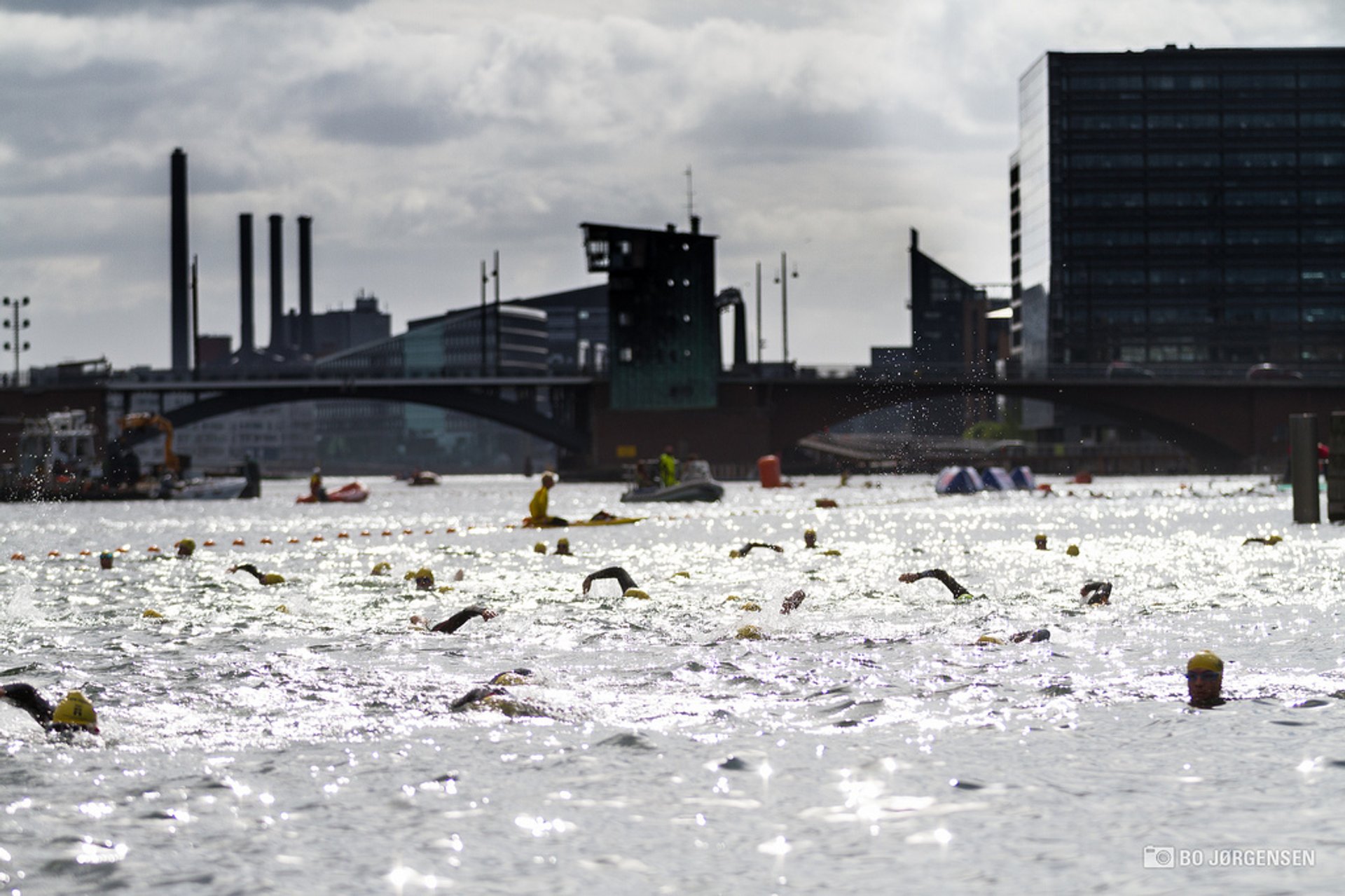 A number of capital cities across the world boast rivers that flow right across the downtown. Yet usually you can only cruise along these waterways—a vast majority are too polluted for swimming, but not in Copenhagen! The city is blessed with a system of pure canals, even in the very downtown, where they wash the Danish Parliament Buildings called Christiansborg. Copenhagen Swim is a unique occasion to swim around the Parliament along with hundreds of fellow swimmers in a 2-kilometre race.
The fact that it's a competition indicates that you probably won't have extra time to observe urban architecture. All the same, you'll surely be able to take a close-up glimpse of the Parliament from quite an unusual angle. The Danish name "Christiansborg Rundt" literally means "to swim around the Parliament".
The event was founded in 2006. Since then thousands have swum the route across. Anyone aged fifteen and above is welcome to register for participation. The event takes place annually in late August, yet registration is normally open already in November of the previous year and you can decide upon the participation even on the very day of the competition, yet early birds get cheaper tickets, as usual.
Find hotels and airbnbs near TrygFonden Christiansborg Rundt Copenhagen Swim (Map)