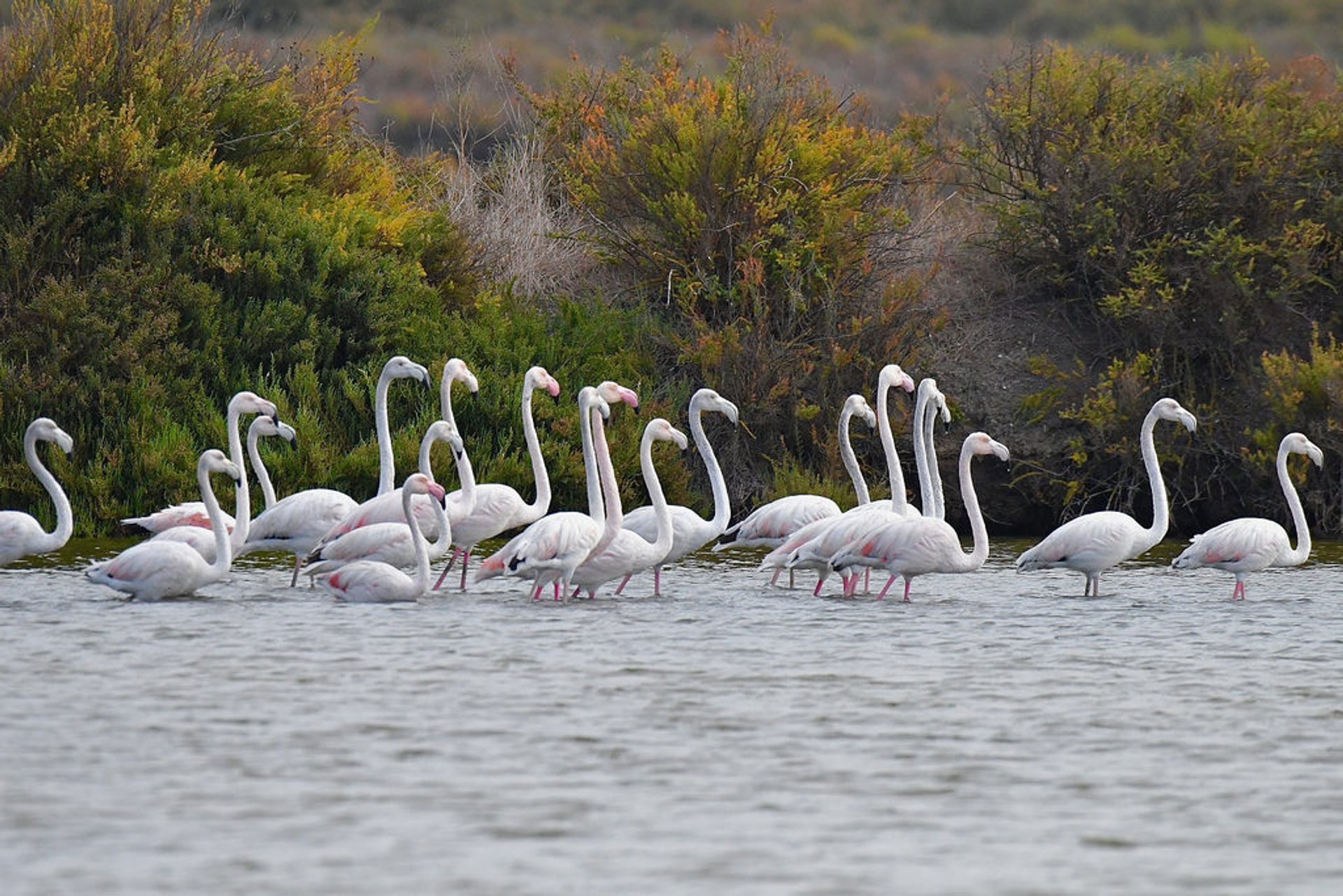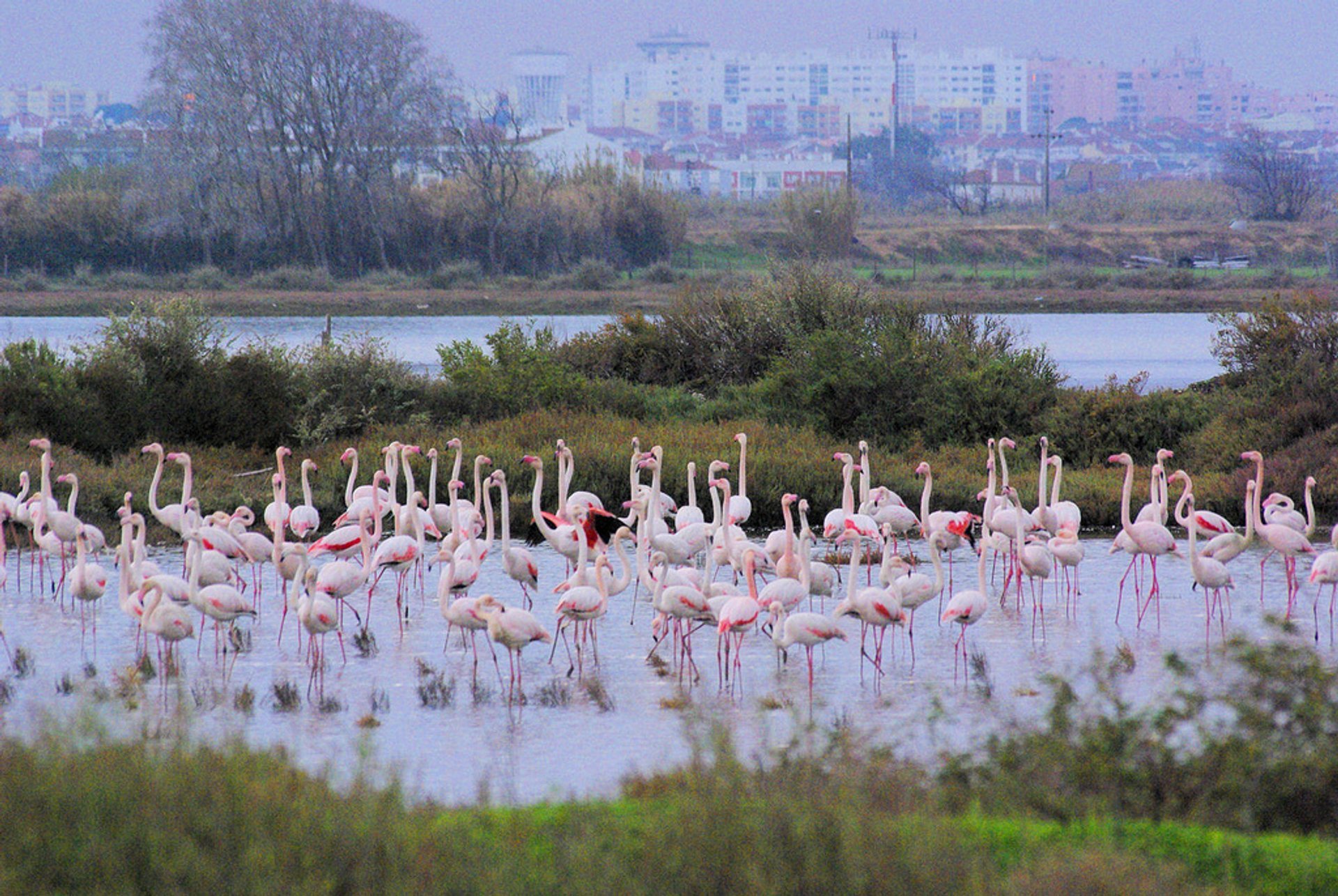 ©
cirdantravels (Fons Buts)
The Reserva Natural do Estuário do Tejo or the Tagus Estuary is one of the 10 biggest wetlands in Europe and the largest one in Portugal. It's located a 20-minute drive from Lisbon, around the Tagus River. Due to its enormous biodiversity and its climate, the place is a perfect spot for birdwatching and for exploring the local nature.
On 14 hectares of the estuary, hundreds of species live permanently. But the international fame and importance were brought to the area by migrating birds—flocks of ducks, Mediterranean gulls, curlew sandpipers, common redshanks, etc. In general, over 120,000 birds find shelter in the Tagus Estuary during the migration period.
But the most famous and impressive guests are flamingos. They usually nest in France and Spain and stop in Portugal for some time in the wet places, like this estuary. It is possible to see flamingos in the area all year round but their concentration grows significantly in October–November. Occasionally the number of flamingos near the Tagus River reaches over a thousand birds. By March, their population declines as the majority of birds come back to their nests.
Aside from birdwatching, you may enjoy other activities in the estuary—visit salterns, watch the harvesting of grapes or take photos of the so-called "sea of green"—the rice fields.
Find hotels and airbnbs near Flamingos in the Tagus Estuary Natural Reserve (Map)