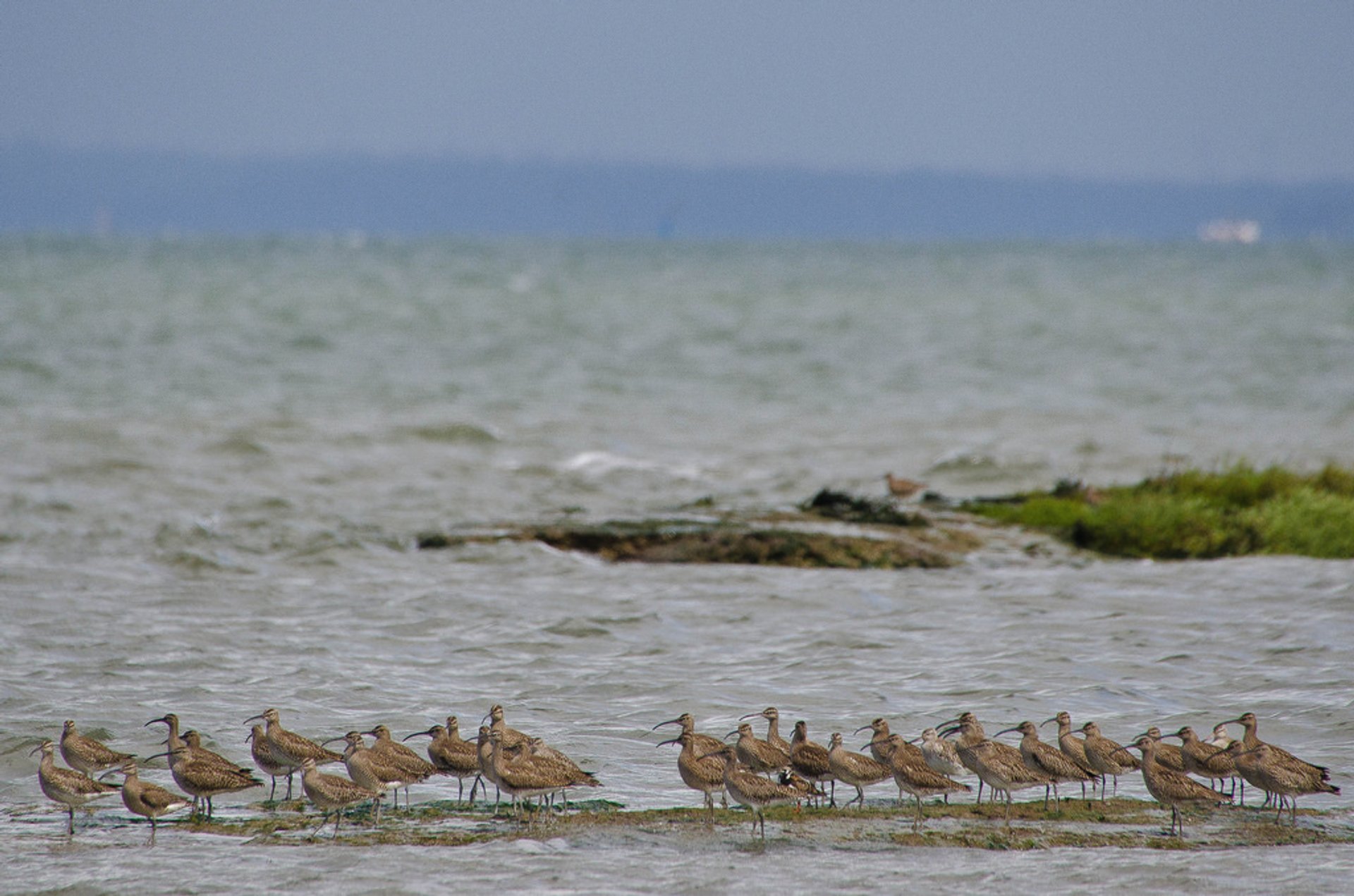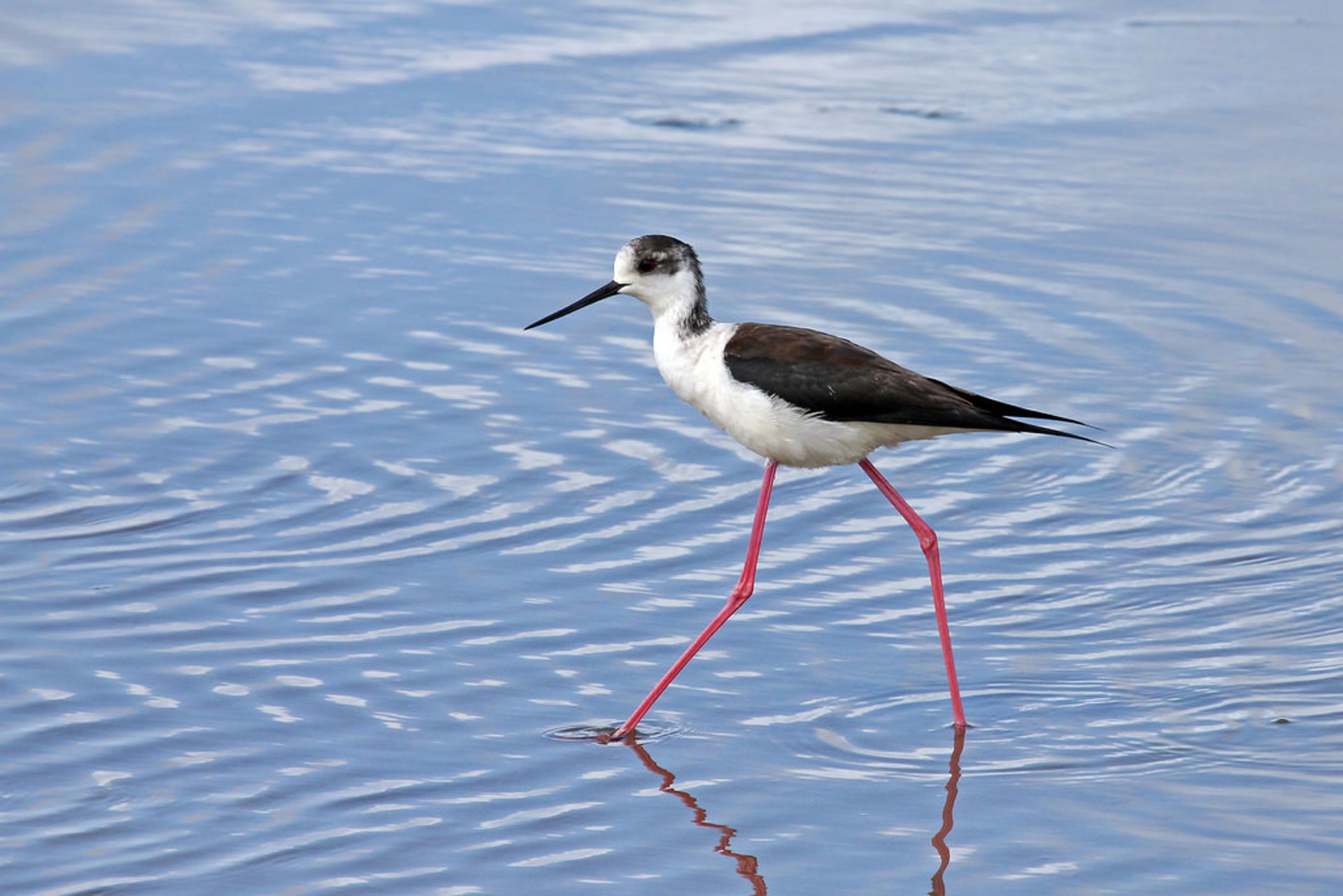 Being located on the way to Africa and having a mild climate, the city plays an important role in bird migration. The first wave of migration can be observed in September-October when the birds are leaving Europe, the second—in March-April when they are coming back. Some birds leave Portugal to spend the winter in Africa, while others that arrive from the North stay for a few months in Lisbon surroundings.
There are two main areas in the vicinity of Lisbon where you may enjoy birdwatching—the Tagus and the Sado Estuary Nature Reserves. These areas are occupied by migratory waterbirds, wintering waders, ducks, and numerous other species. The Sado Estuary can boast an extremely high concentration of shorebirds in winter: it is common to see up to 100 species a day.
The Sado Estuary is known not only for its aquatic species but also for birds living in the hills and woodlands. Thus, you may see Purple Herons, Marsh Harriers, Black-winged Stilts, and Little Terns in the estuary. You also have a chance to spot the nests of White Storks.
Aside from birds, the area is famous for a unique population of Bottle-nosed Dolphins: for them, the River Sado is a natural habitat. To watch them closely you can take a boat trip.
Besides observing birds near the ocean, there is an option to go on a bird watching walk within the city: over 130 species of birds have been registered in Lisbon. You may check out such spots as Tapada da Ajuda, Garden of Calouste Gulbenkian Foundation, Parque das Nações, and Monsanto Forest—the biggest green area in the city. For passerines watching, you should visit Monteiro-Mor Park, for common starlings—Cais do Sodré. Meanwhile, Belém and Matinha are suitable for waterbird sightings.
Also, you may contact a representative of a local Birding Pal community. It unites people fascinated by birdwatching: they will happily show you the best spots and guide you through the city to introduce you the most interesting species. As Birdingpals are not professional guides you are not supposed to pay, they just want to get in touch with like-minded people.
Find hotels and airbnbs near Birdwatching (Map)