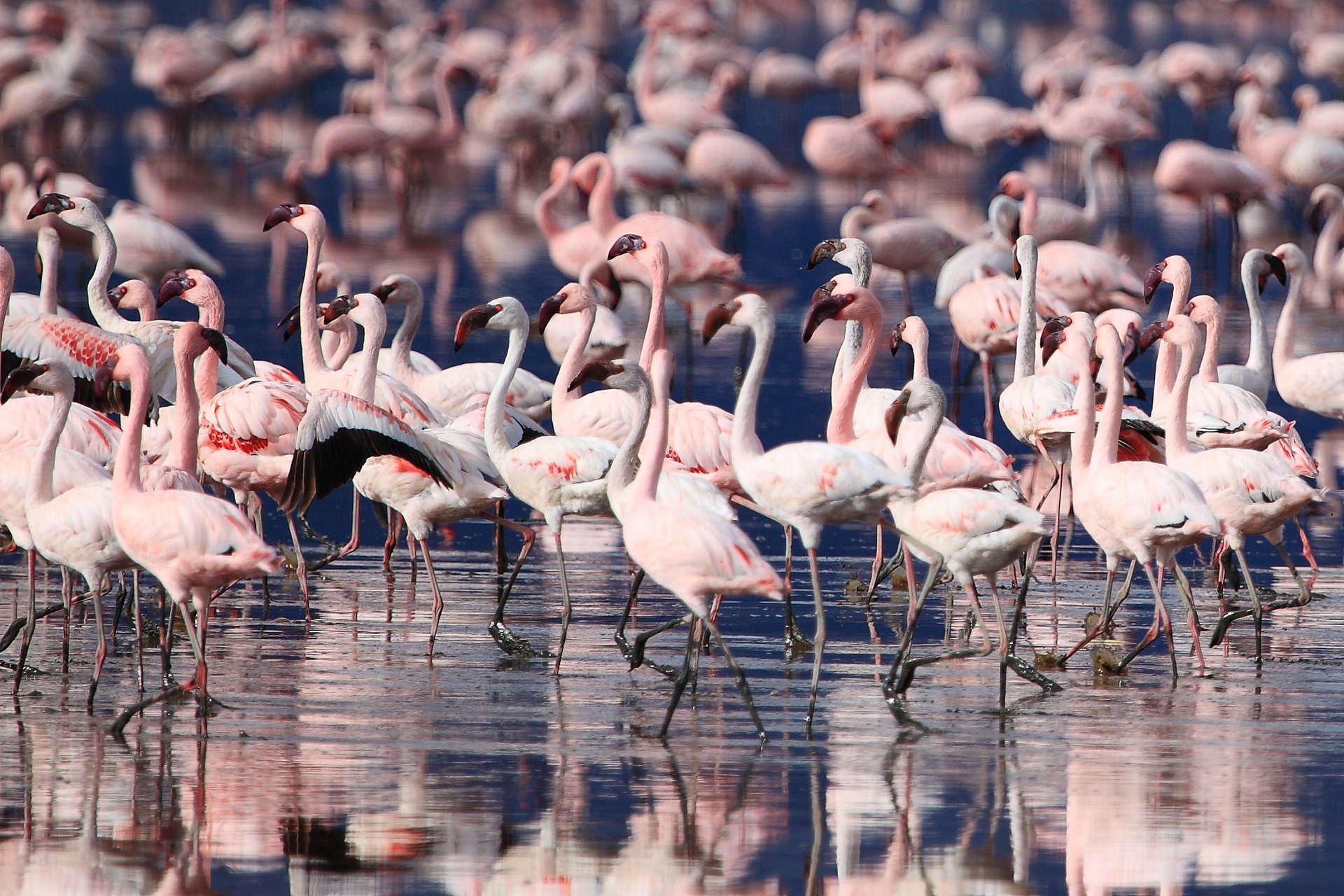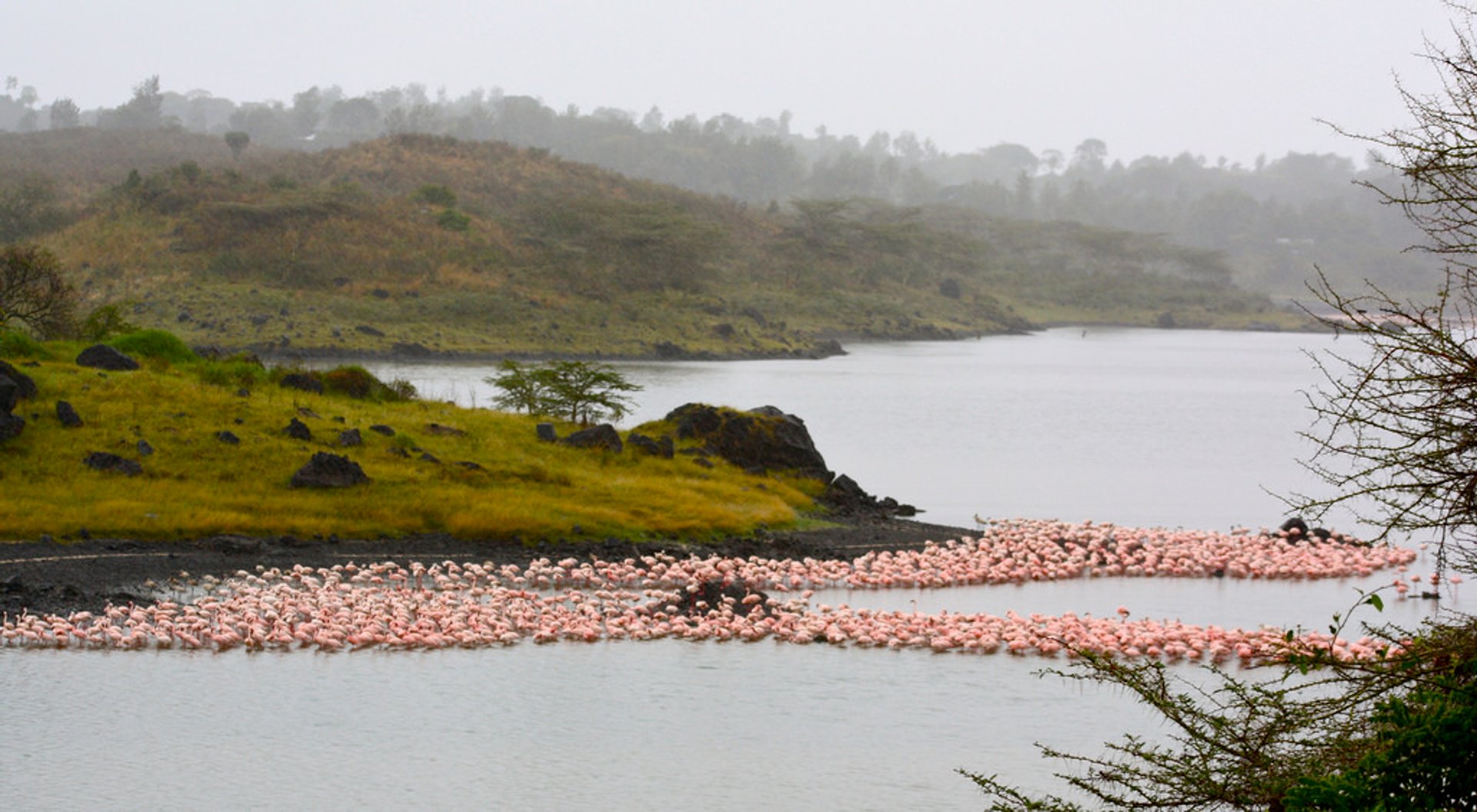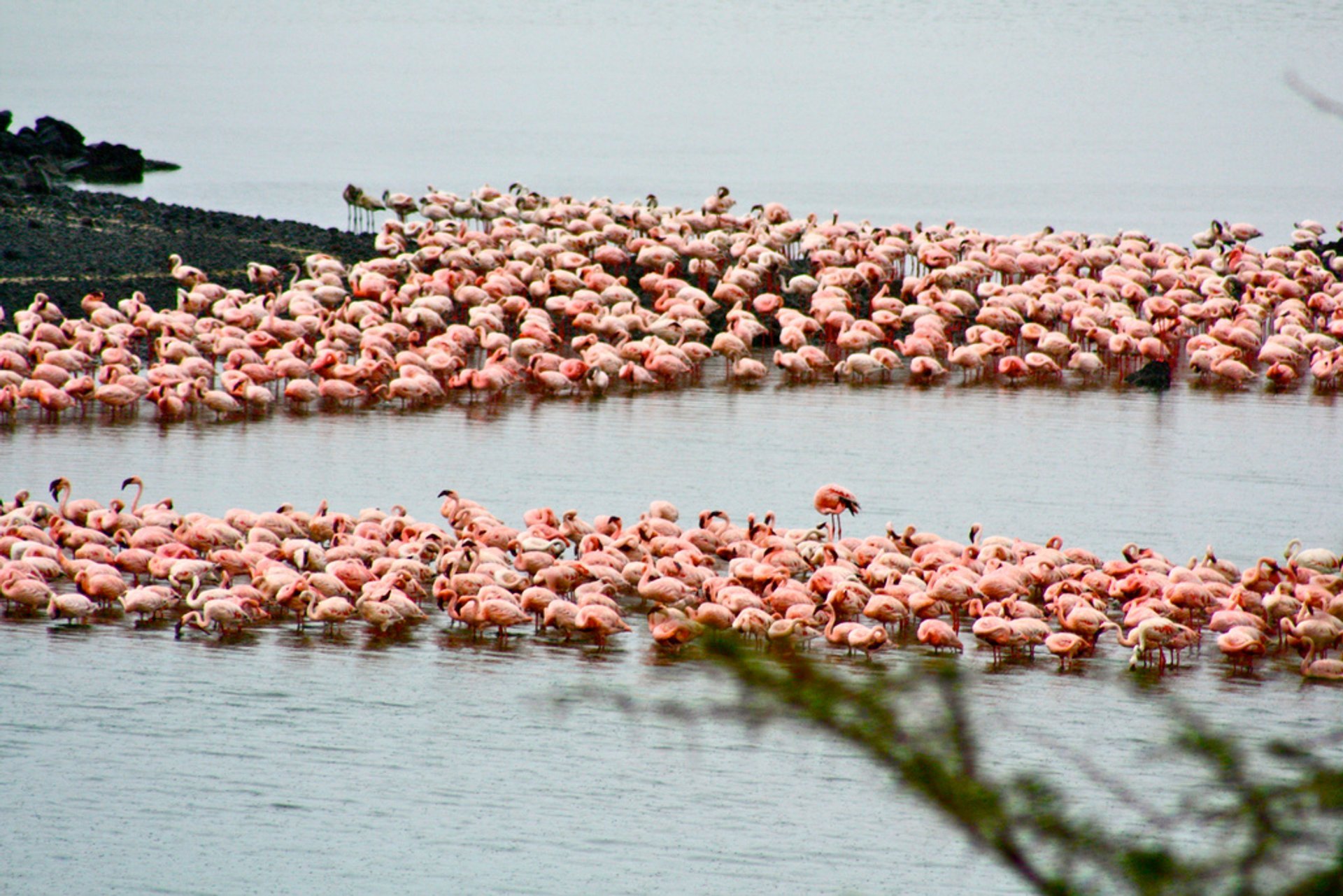 Lake Natron in the Arusha Region of northern Tanzania is one of the largest pink flamingo breeding ground in the world. This salt and soda lake with its unbearable heat and undrinkable water is home to more than 2,5 millions of lesser flamingoes. The lake has a high level of alkalinity, which supports the growth of cyanobacteria that flamingoes mostly feed on. This also effects the colouring of these birds. There is one more reason why flamingos flock here every year, and this is the temperature of the water. Most of the species can't handle the 120-degree lake water, and thus as long as flamingoes stay in the water, they are safe.
Over 75% of the world's population of flamingoes are born in the Lake Natron, as this is the only place where the eggs are regularly laid. If you want to see the egg laying and hatching, the best season starts with the receding of the water level, October and December is the peak. It's impressive to see how a pair of flamingoes builds a nest, which can be up to 30 cm high to protect the chicks from the floods and to keep it cool. A single egg is laid and incubated by both parents for 28 days. Small grey chicks usually hatch between December-February. They eat their egg's shell and then are fed by their parents for a few months. The sight of around 100,000 chicks protected by their parents is truly amazing. When the chicks are strong enough, a few adults escort them to the fresh water by foot. This journey can be up to 30 km long.
Pink flamingos can be spotted in other places around Tanzania such as the Momella lakes, at Lake Manyara, Lake Magadi around the Ngorongoro Crater and other alkaline lakes in the northern parts of the country.
Find hotels and airbnbs near Flamingos (Map)