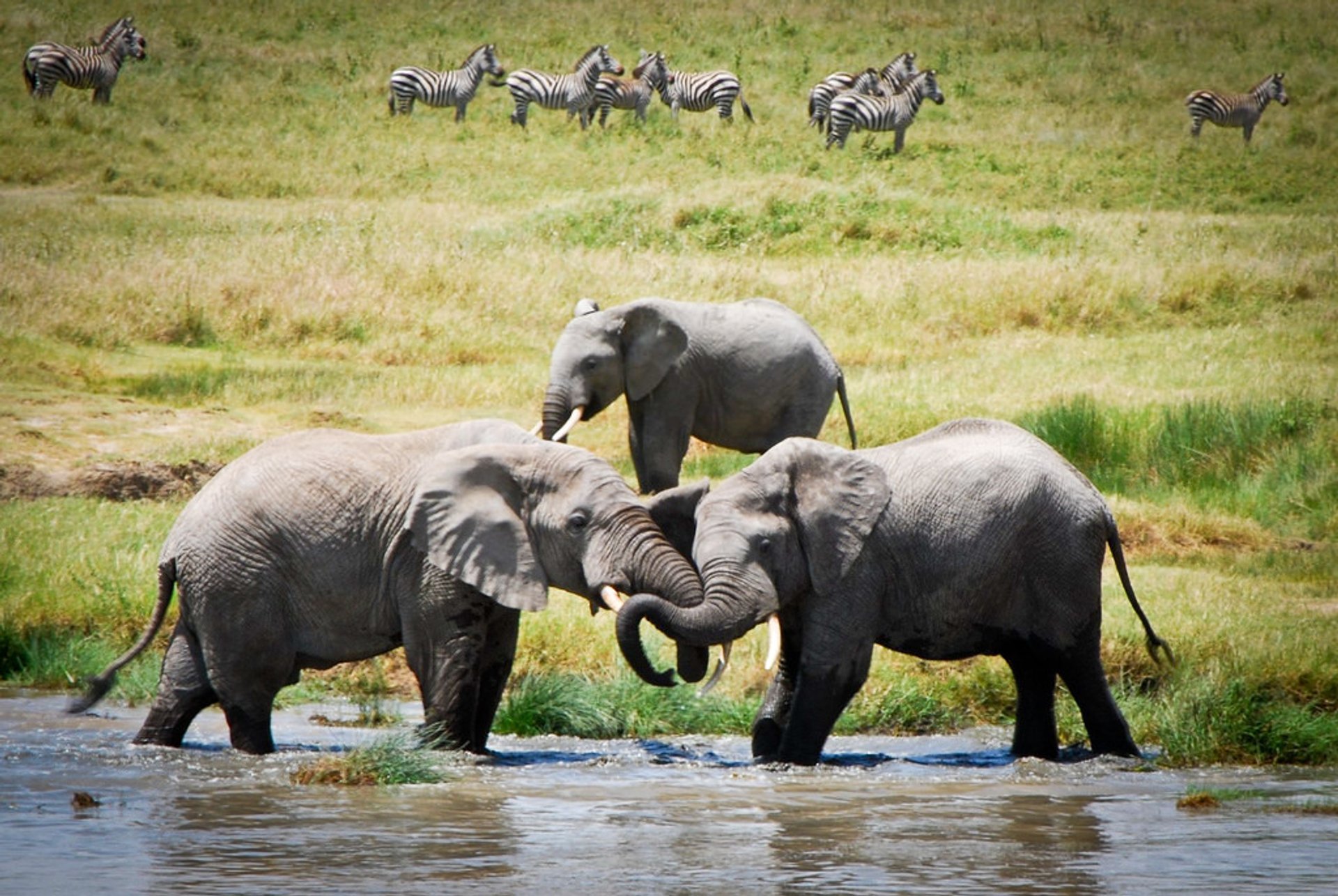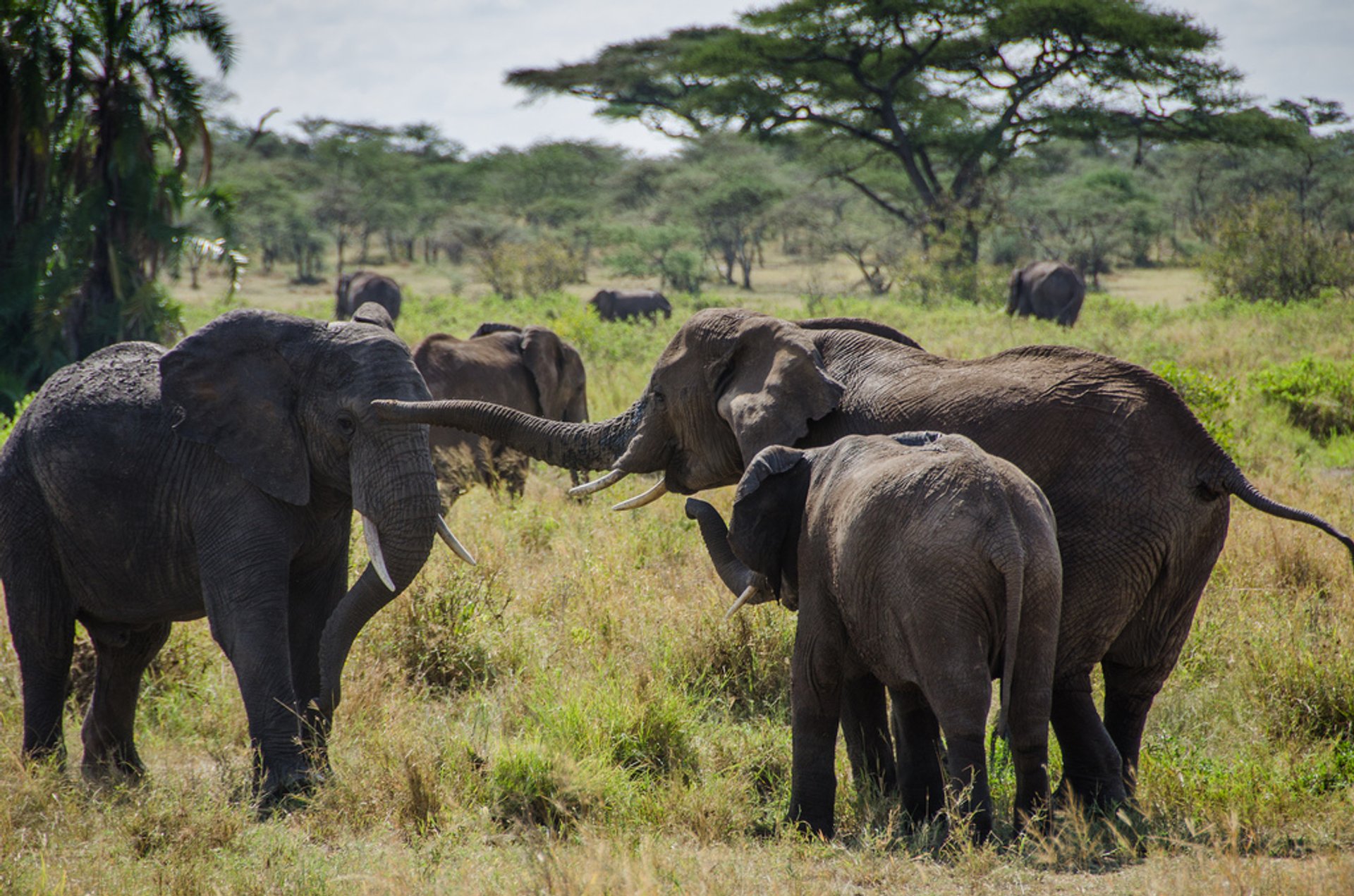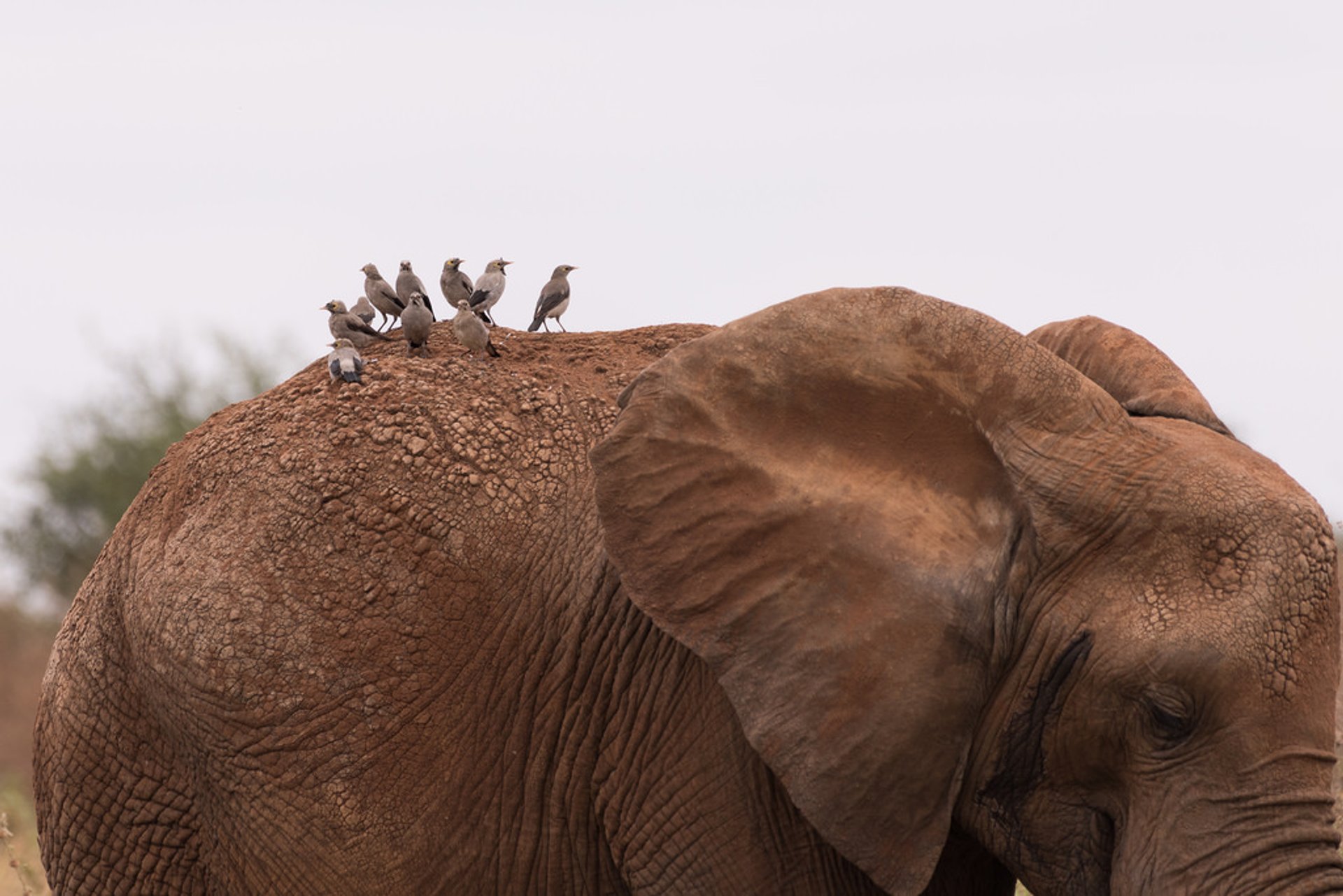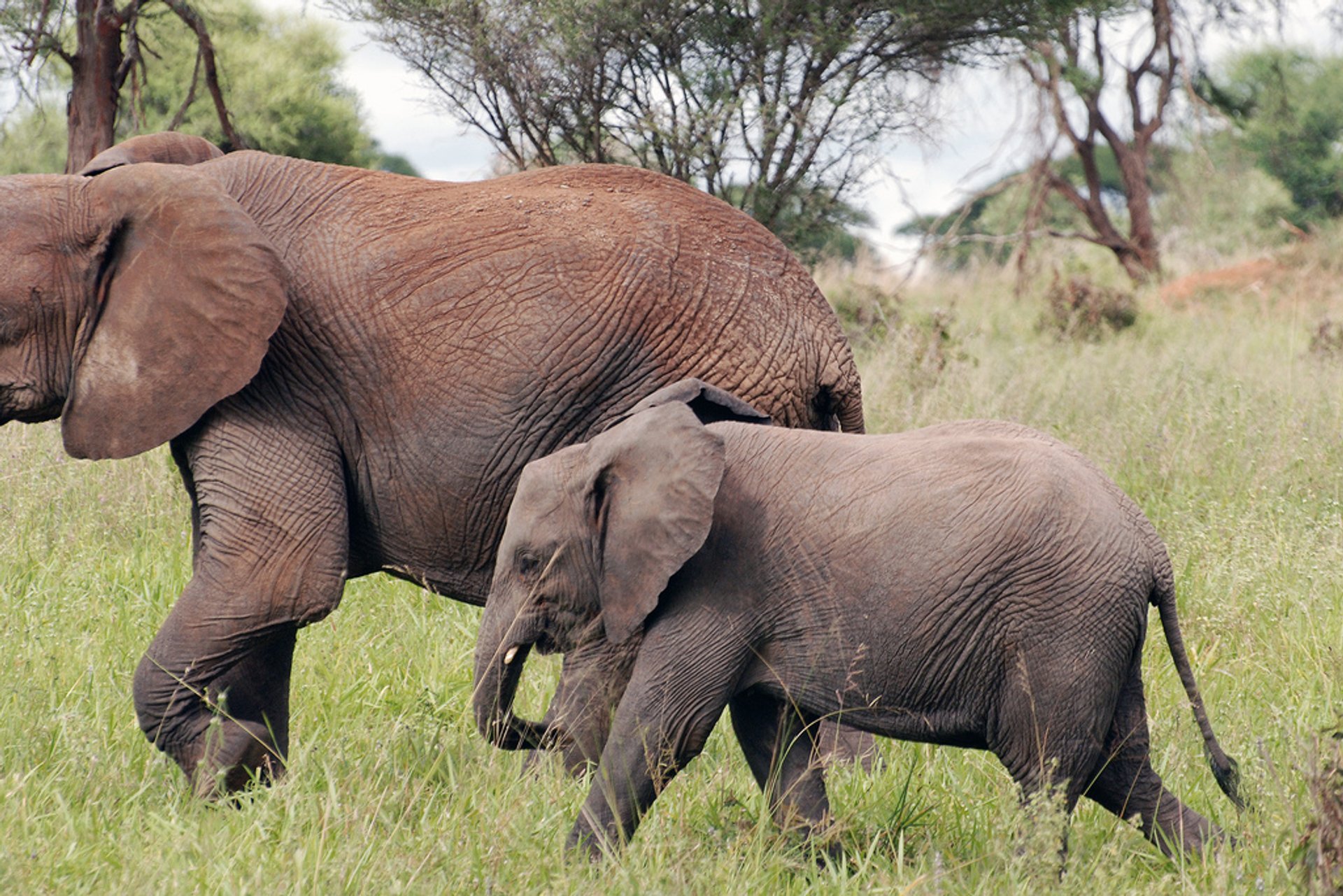 Tanzania is home to around 42,000 elephants. As 25% of the country is a protected wildlife area, you'll have plenty of chances to see these amazing huge mammals in one of the country's National Parks.
Traditional migration trails are the best way to track these gentle giants. When choosing the best spot, keep in mind that the biggest parks are not always the best for elephants watching. Serengeti's territory is more suitable for grazers like wildebeest, zebras, and antelope. The number of elephants here is over 2,000 though. Selous is such an enormous territory that the elephant population here isn't especially exciting (You can mainly see them at the Lake Manze during the dry season). But smaller parks like Tarangire, for example, can give you some of the best chances of seeing elephant herds. Here you'll find over 2,500 elephants.
The elephants of Tarangire National Park have a specific colouring, they look red due to the fine dust which accumulates while they walk between dry woodlands. The Tarangire River attracts the herds once per day to have a refreshing drink and for smaller ones to play in the water.
Ruaha National Park is one more good viewing spot, especially on the banks of the Great Ruaha River. Here you'll find some of the largest concentrations of elephants in all of Tanzania.
The dry season is the best time for watching elephants, as whole herds move predictably from one water spot to another looking for fresh water, roots, grass, and fruit. Thus, the periods from January to February and from June to October are typically the best time. One of the best ways for an elephant safari is treetop camping. Just remember to be tolerant and respectful to nature and its rules.
Find hotels and airbnbs near Elephant Herds (Map)