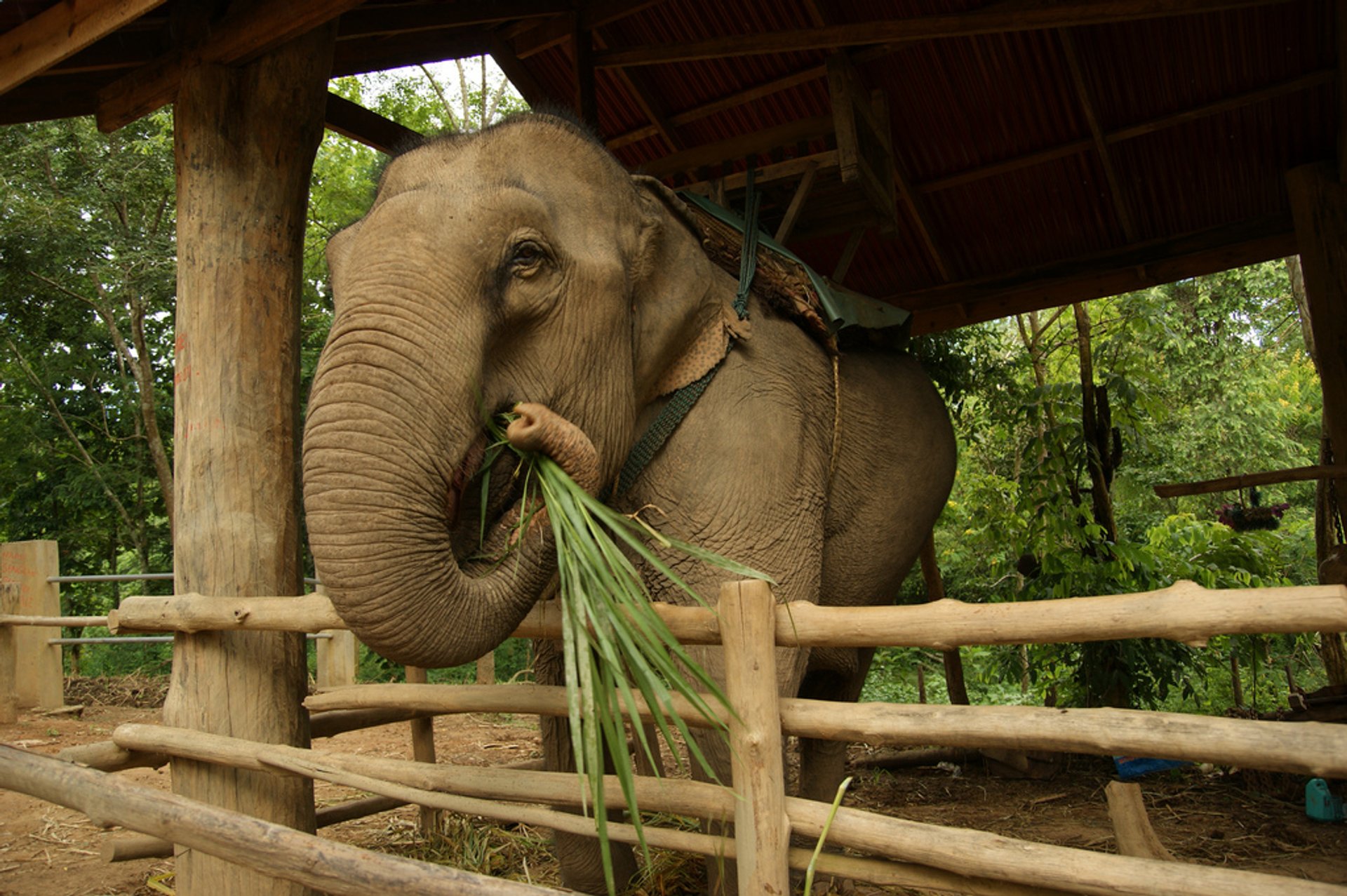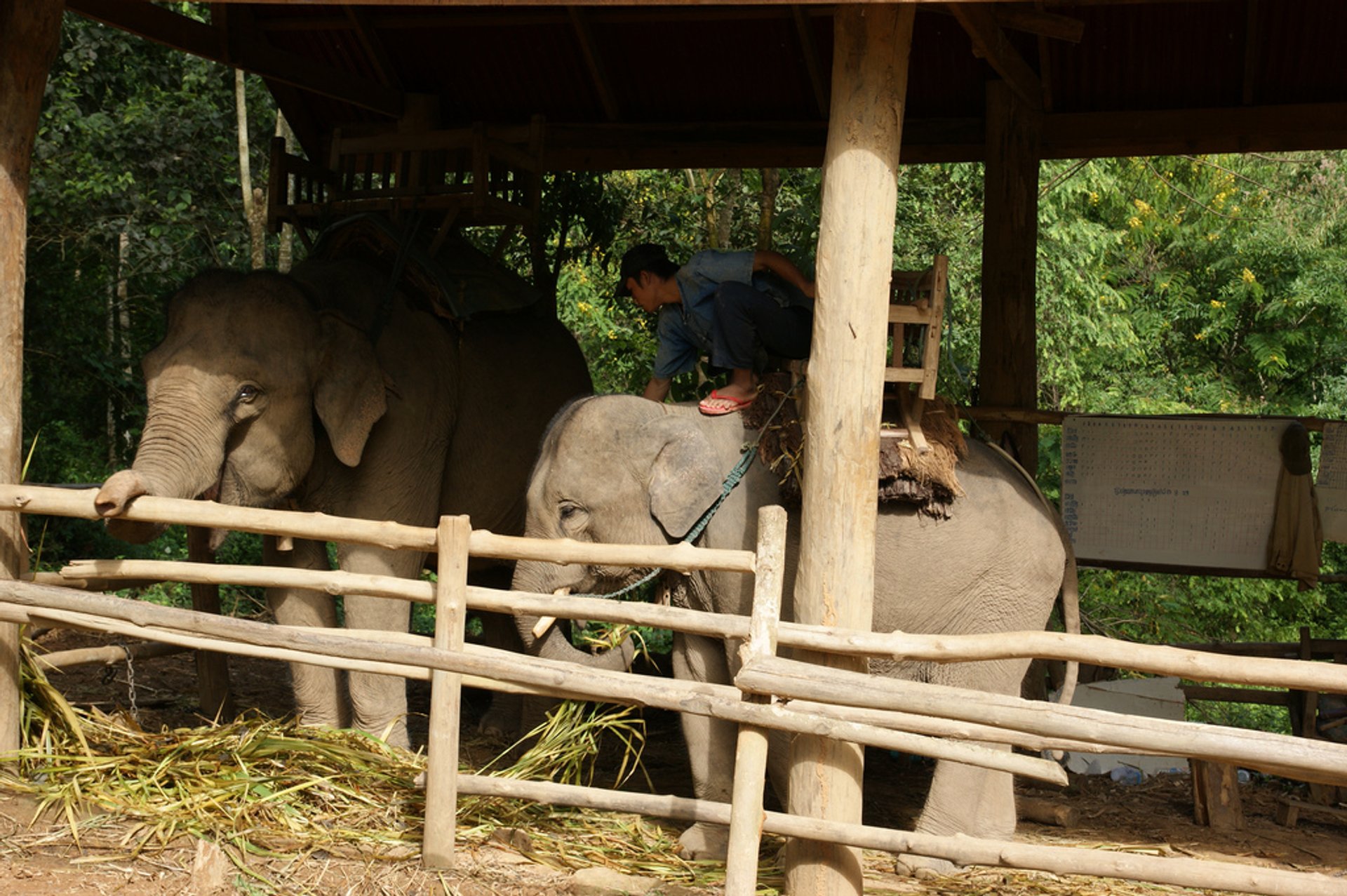 Laos is called a "country of million elephants" and it is not difficult to see why. While in Vientiane or Luang Prabang, tourists can ride an elephant and take a tour on its back. But if you want to take a closer look at an elephant's life, Kiet Ngong Village is probably the best place to be during the dry season between December and February.
Located in Champassak Province, this village lies within the Xe Pian National Protected Area and at the foot of Phou Asa Mountain. It consists of 150 households, whose main handicraft is wood carving and creating bamboo or rattan objects. Elephants are domestic animals for locals and are used both for village needs and as a tourist attraction. While staying in Kiet Ngong, ​you can help someone to take care of an elephant. It's lots of fun to wash and feed it. Afterwards, you can buy or carve a famous wooden elephant.
Not to mention, an elephant ride from the village allows visitors to reach the peak of Phou Asa Mountain. Here stands a mysterious ring of stone pillars and a great view of the National Park and the Mekong River.
Find hotels and airbnbs near Caring for an Elephant (Map)