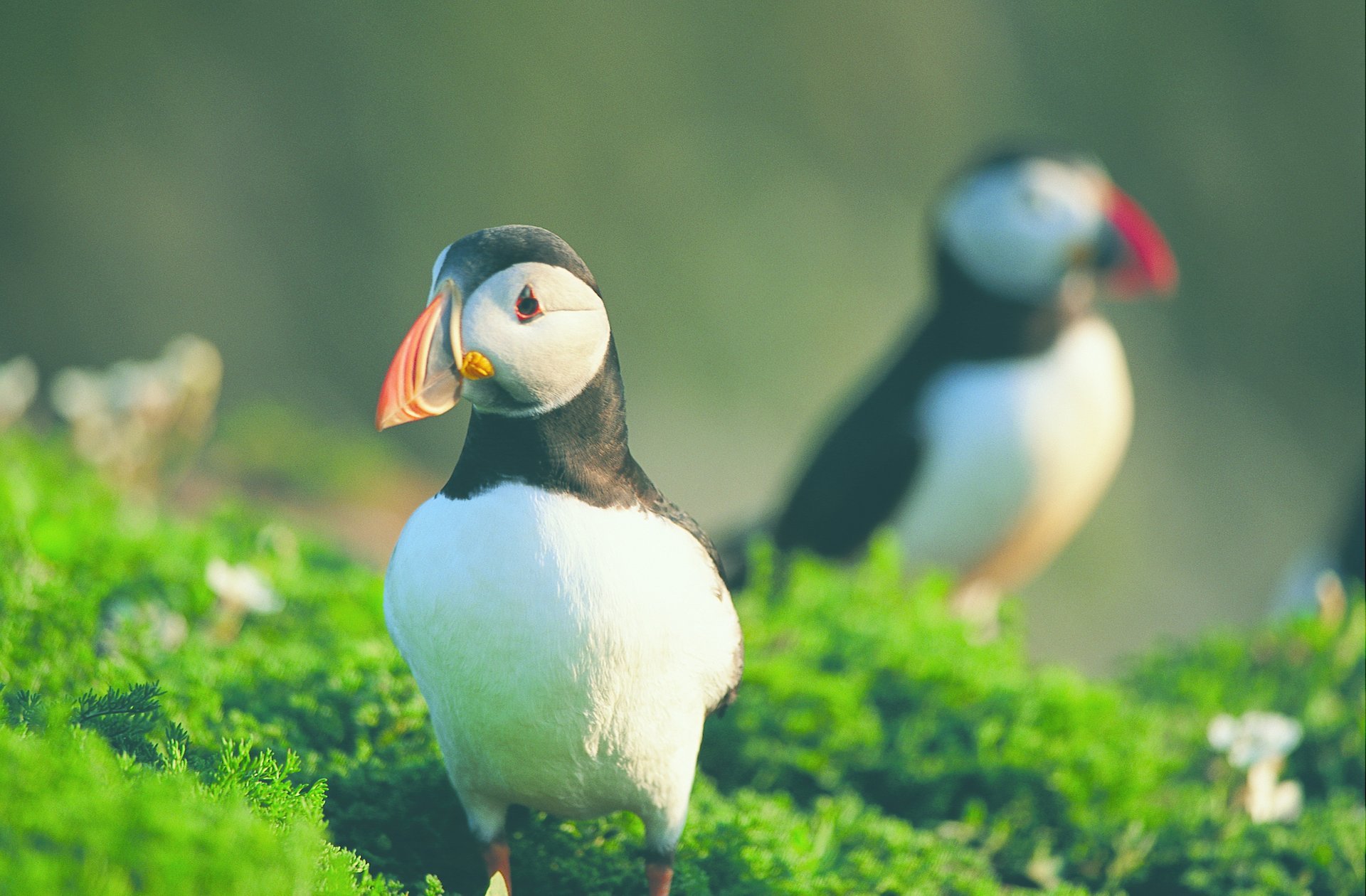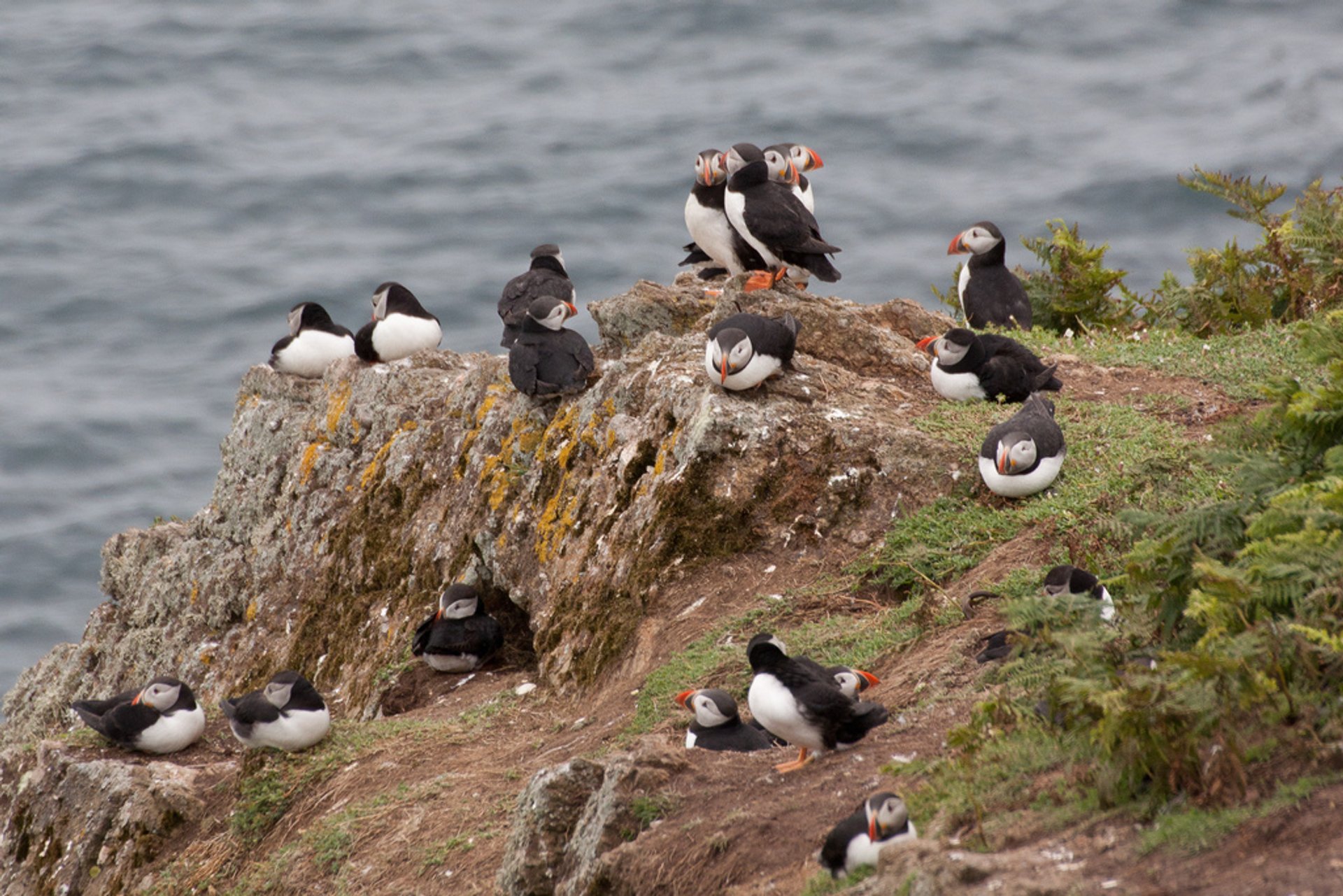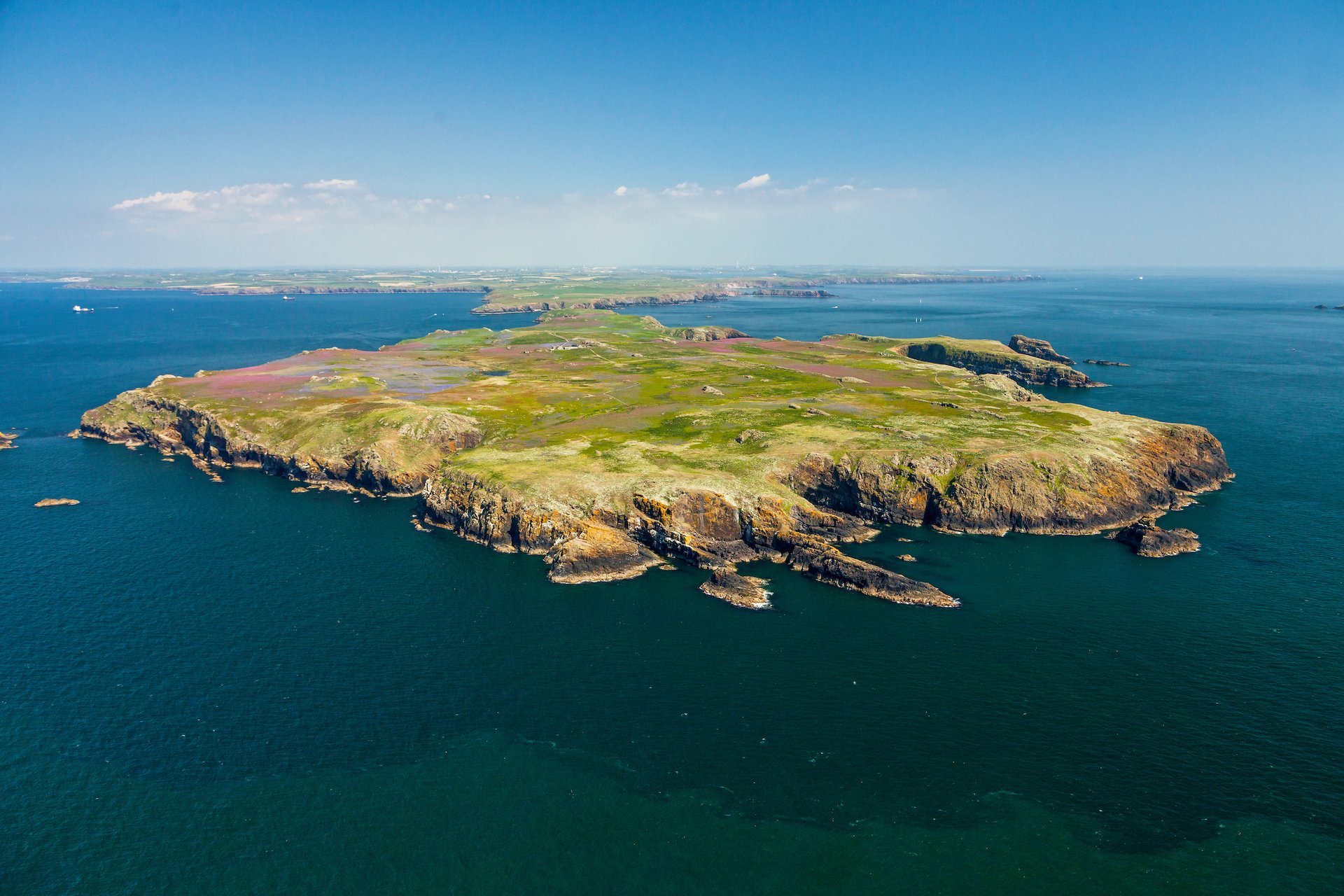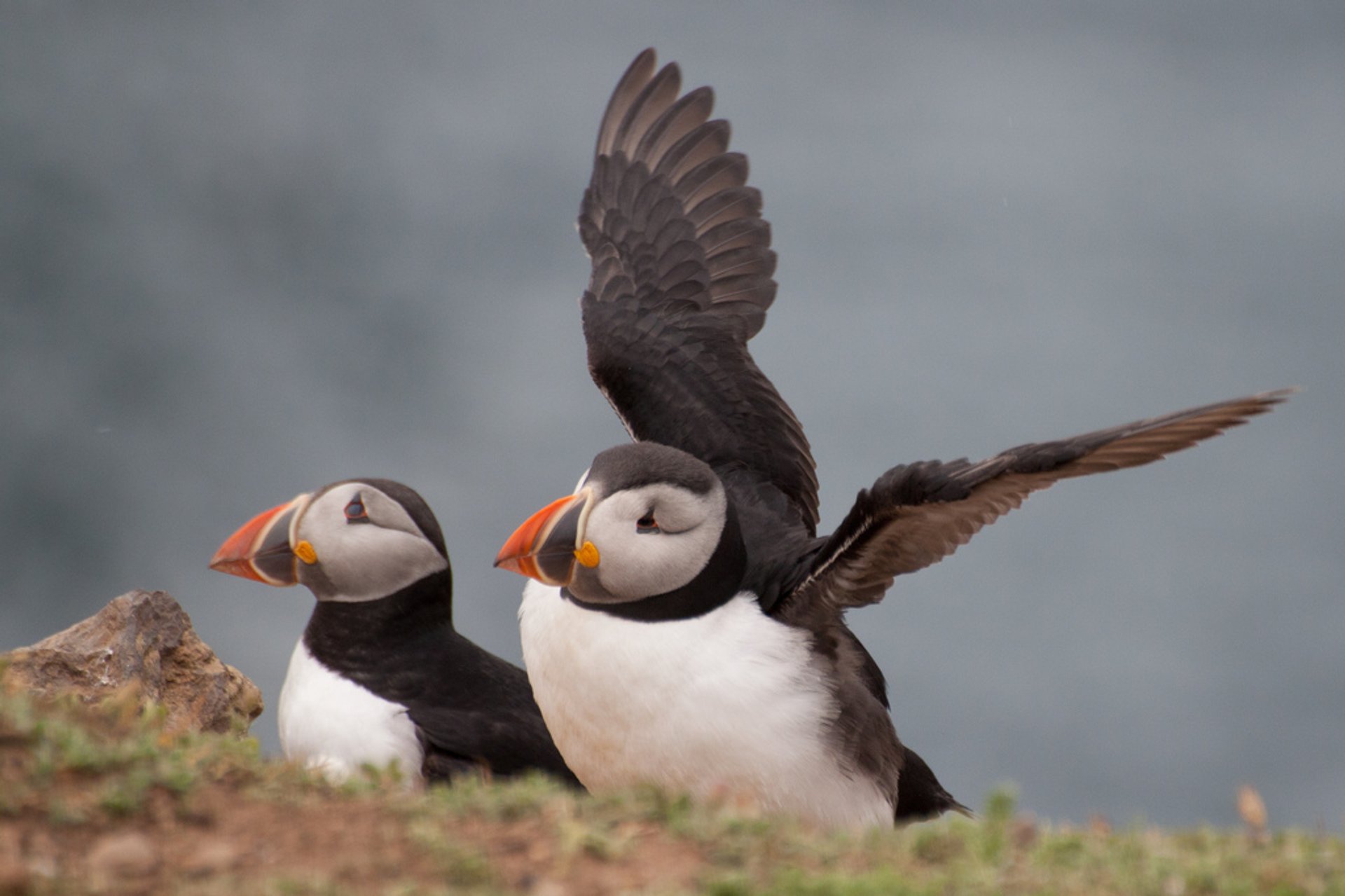 ©
Crown copyright 2016 (Visit Wales)
Near the beautiful Pembrokeshire coast, there is Skomer Island, a world-renowned wildlife paradise. Its exposed headlands, towering offshore rocks, and sheltered inlets are home to incredible species of birds. This island is famous for puffins and the largest breeding colony of these birds in Southern Britain with around 10,000 breeding pairs of puffins on Skomer and Skokholm Islands. They usually migrate to the islands in mid-April and stay in the area for breeding until late July.
During their breeding season (early to mid-July) they are literally within a foot or two of the path in thousands. Hurry up to see them, because in August the puffins migrate to the North Atlantic.
This is a seabird and an excellent swimmer and diver, capable of going up to 60 m deep. The Puffin is also a good flyer that can reach speeds of 80 km/h. They are fun birds and so pretty! Puffins look like a little penguin in colour with a very colourful beak. During winter the beak fades to grey and becomes orange again spring, probably to attract potential mates. Most of their life is lived on the water, swimming and resting on the sea waves. They are not only cute but very clever. It is unclear how these birds navigate back to their nesting home in Skomer.
Find hotels and airbnbs near Atlantic Puffins on Skomer (Map)