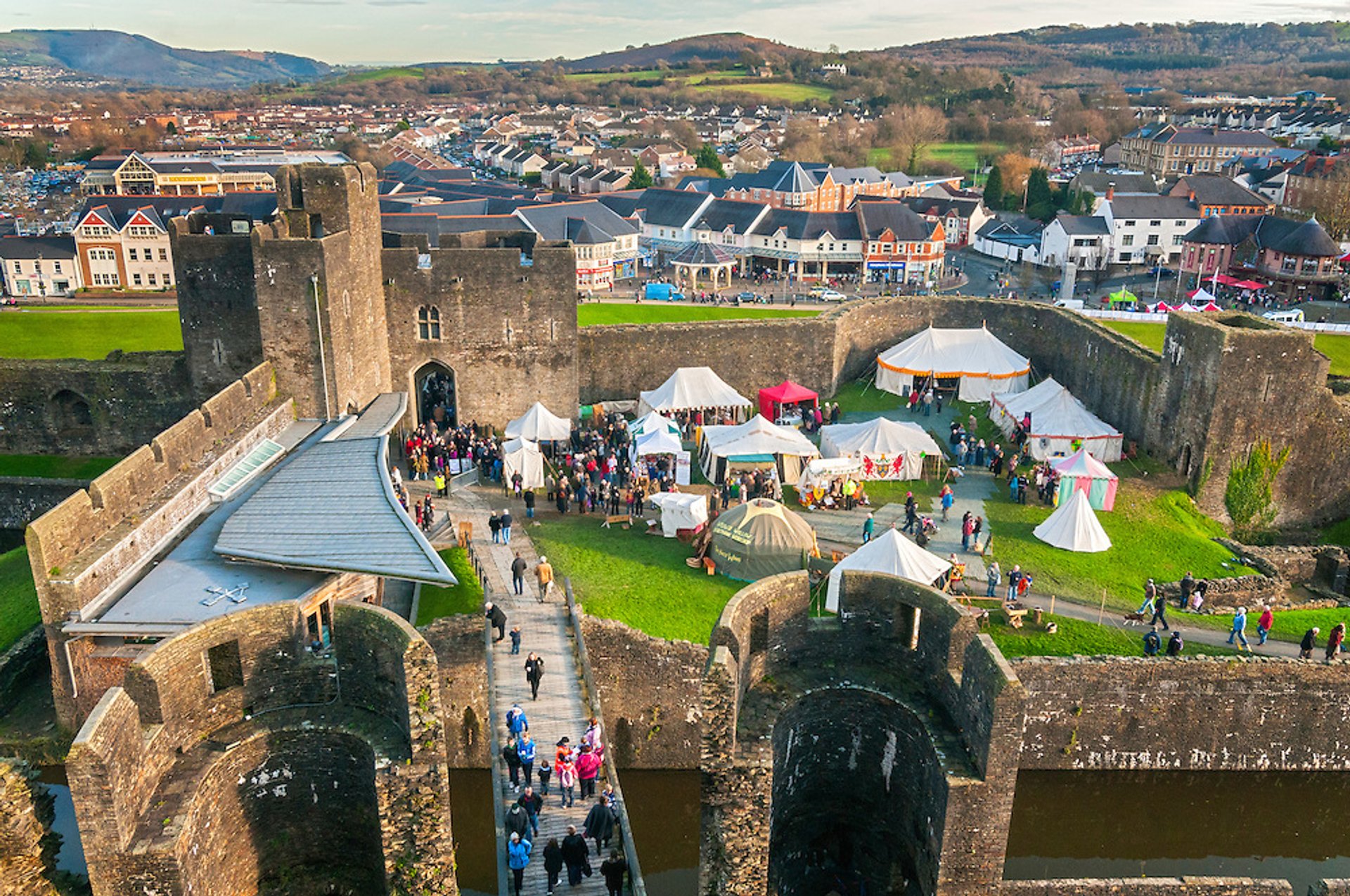 Show accomodations nearby
Christmas markets or Fayres pop up across in the main squares of Welsh cities and towns from mid-November to Christmas Eve. There are all kinds of markets and fairs like typical Christmas markets with lights and food stalls, Medieval fairs with traditional knights and handicrafts, and even stock shows and agricultural competitions.
Cardiff Christmas Market (November 14–December 23, 2019) & Cardiff Winter Wonderland (November 8, 2019 – January 5, 2020)
Pedestrian streets of Cardiff host about 100 Christmas market stalls and 200 exhibitors that together with the Cardiff's Winter Wonderland turn the centre of the capital into a magic Christmas area. You can find all sorts of Christmas-themed stalls selling arts, handicrafts, candles, food, clothing, jewellery, and so on.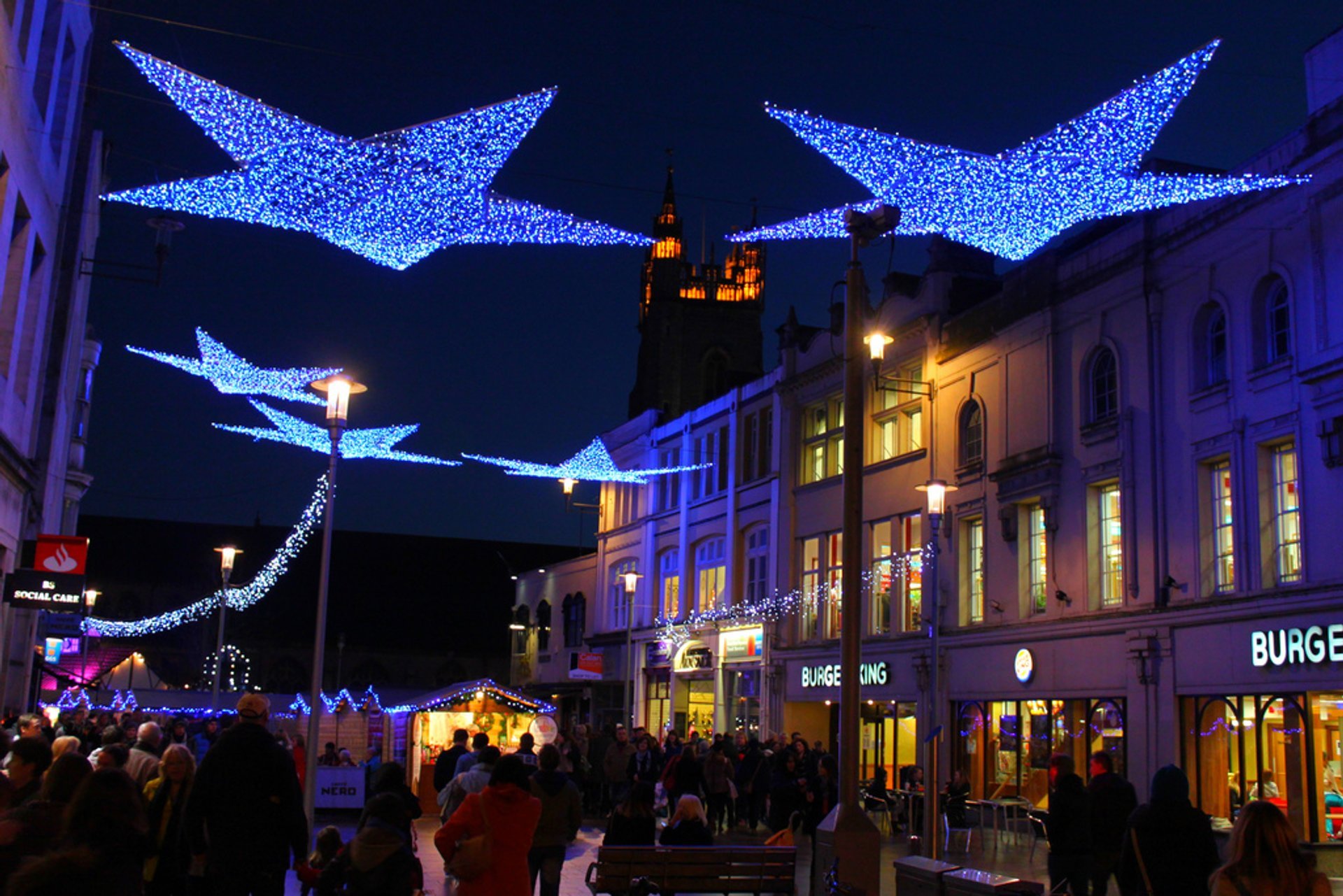 Llandudno Christmas Fayre (November 14–17, 2019)
The true "Dickensian atmosphere" is hovering on the streets of Llandudno. Here is located the biggest Christmas market in the country. Besides traditional events, the Llandudno Christmas Fayre offers the town's 'Cake Trail' and the world's Bara Brith Championships to find the champion among Welsh tea producers.
Winter Fair at Aberglasney (November 29–December 1, 2019)
Magic events await you at the Aberglasney Winter Fayre as well. Two huge pavilions are set up in its gardens where one can buy Christmas gifts, try the tasty food and Welsh cuisine or drink a glass of mulled wine. It also hosts some medieval Christmas markets in Wales.
Caerphilly Christmas Market (December 7–8, 2019)
Caerphilly town and castle get filled with sounds, smells and sights of all things Christmasy. Enjoy delicious local food, mulled wine, street theatre performances, and over 100 stalls selling gifts and foods. Caerphilly is just 10 miles from Cardiff, so you can spend a day away from the buzz and fuss of the capital.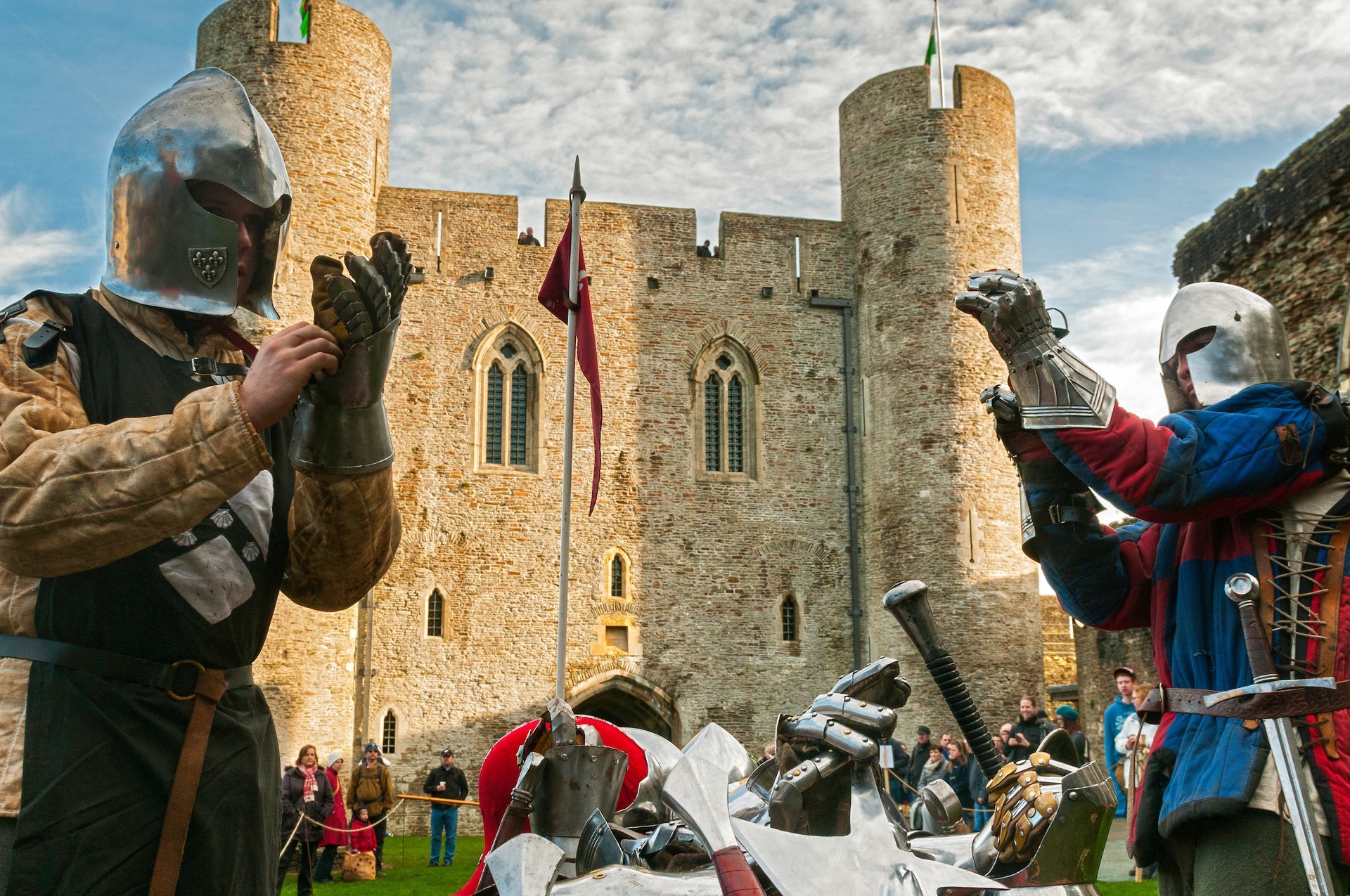 Royal Welsh Winter Fair at Royal Welsh Showground (November 25–26, 2019)
Royal Welsh Winter Fair is set at the Royal Welsh Showground in-between Llanelwedd and Builth Wells. It exhibits the best of British farming and poultry alongside with hounds and farriery demonstrations. Visitors can stroll through 300 stalls and meet Santa in his grotto. Fayre guests can also experience the vibes of live auctions, see livestock on display, and participate in classes and competitions.
Find hotels and airbnbs near Christmas Markets or Fayres (Map)
Christmas Markets or Fayres Featured in