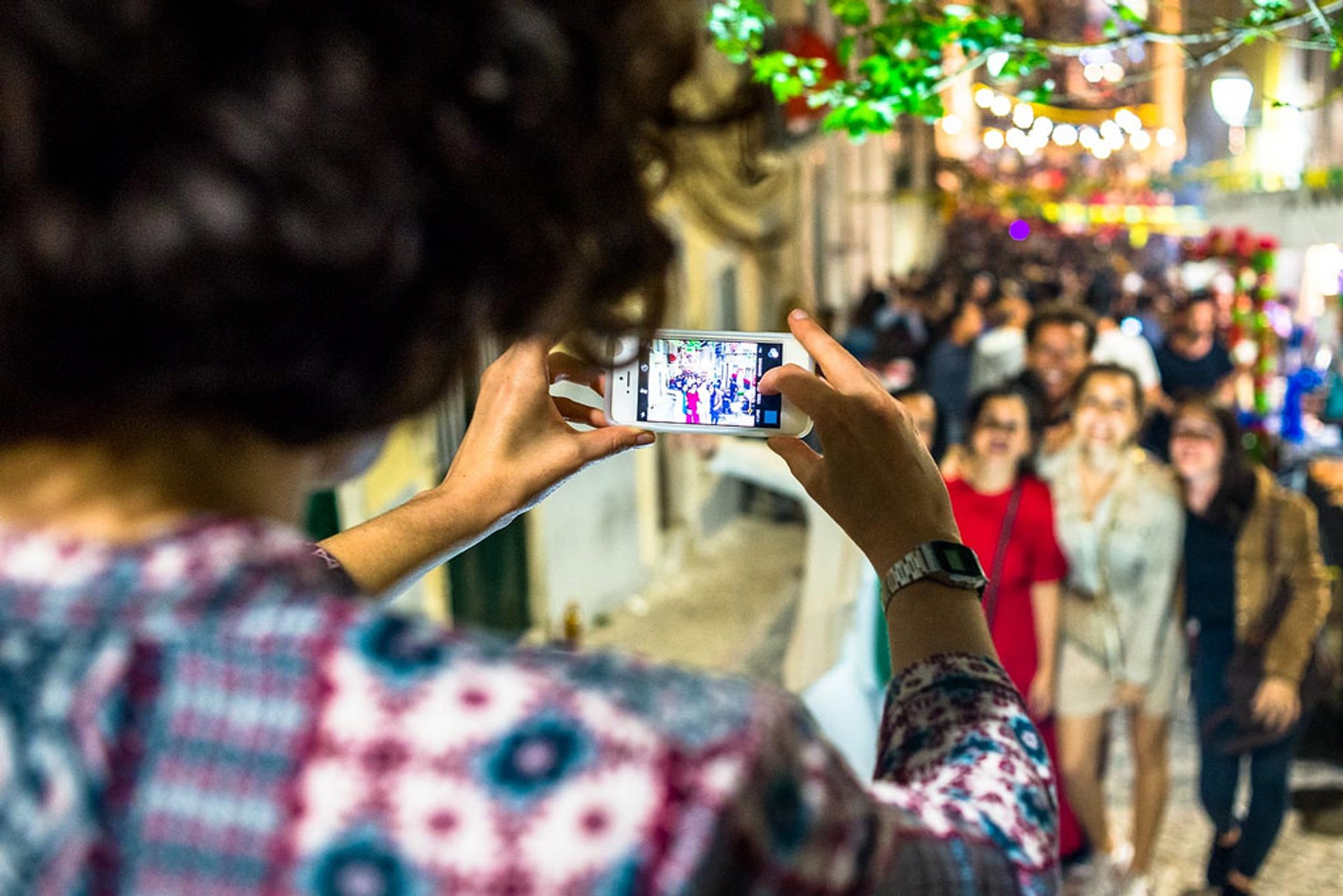 Festas stands for "festivals" as the month of June is full of saints' days such as Saint Anthony's Day on June 13, Saint John's Day on June 23, and Saint Peter's Day on June 28. A night before and on those days the streets of Lisbon are filled with partying processions and outdoor events.
St. Antony's Day is a religious holiday dedicated to the glory of Lisbon's patron saint. But this day has gained an additional meaning: the people of Lisbon meet to celebrate their attachment to the city and to keep in touch with their friends and neighbours.
To show their dedication to the idea of the holiday, the inhabitants of Castelo, Alfama, Ajuda, Graca, Mouraria and Bairro Alto districts come up with special costumes they wear and a song they sing on June, 12th. On this day, a collective wedding ceremony occurs in the cathedral and a parade walks down Avenida da Liberdade. Each district takes part in the parade and competes for the "best match."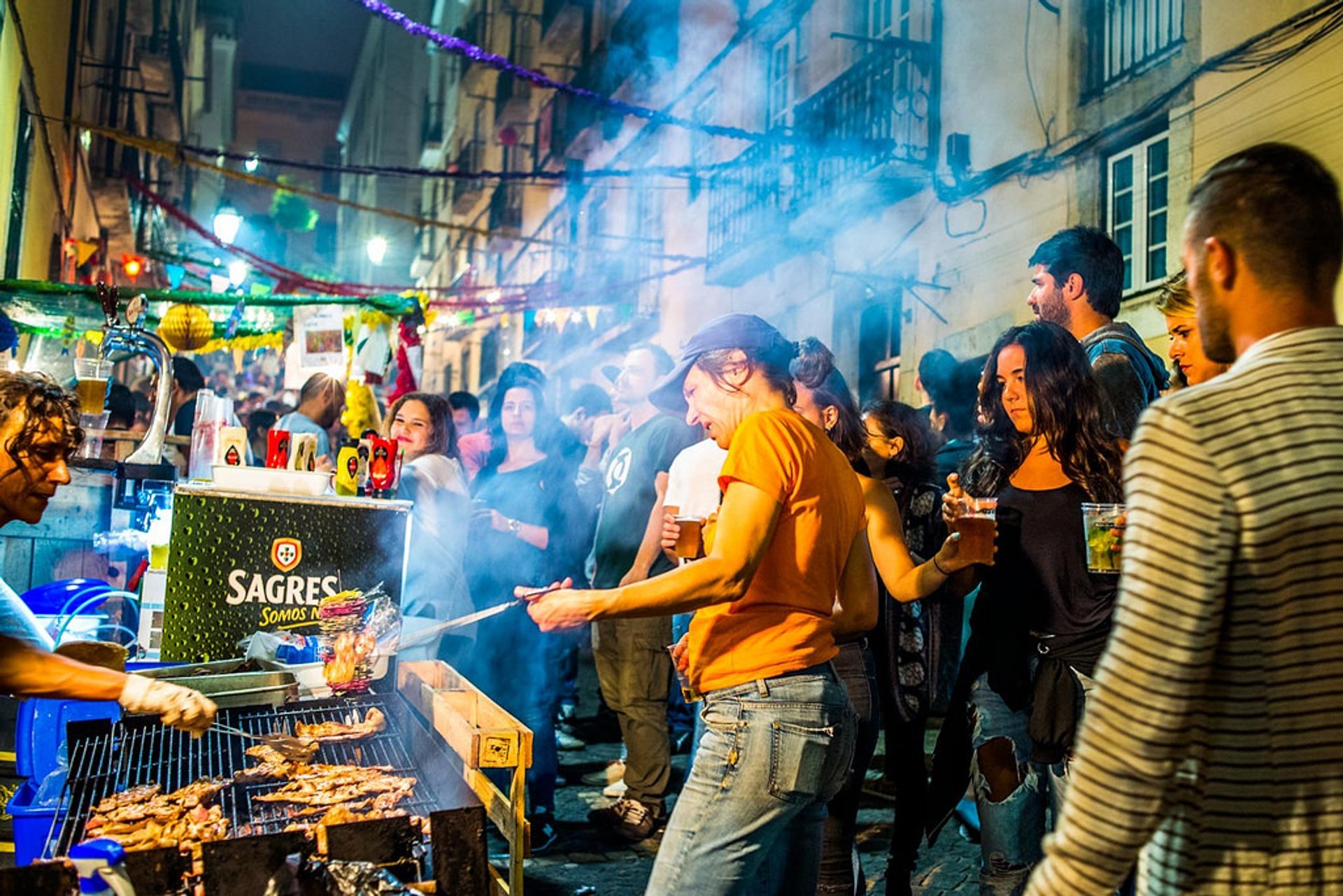 On the next day, June, 13th, one more procession walks the streets—this part of the celebration is more spiritual and dedicated to religious aspects of the holiday.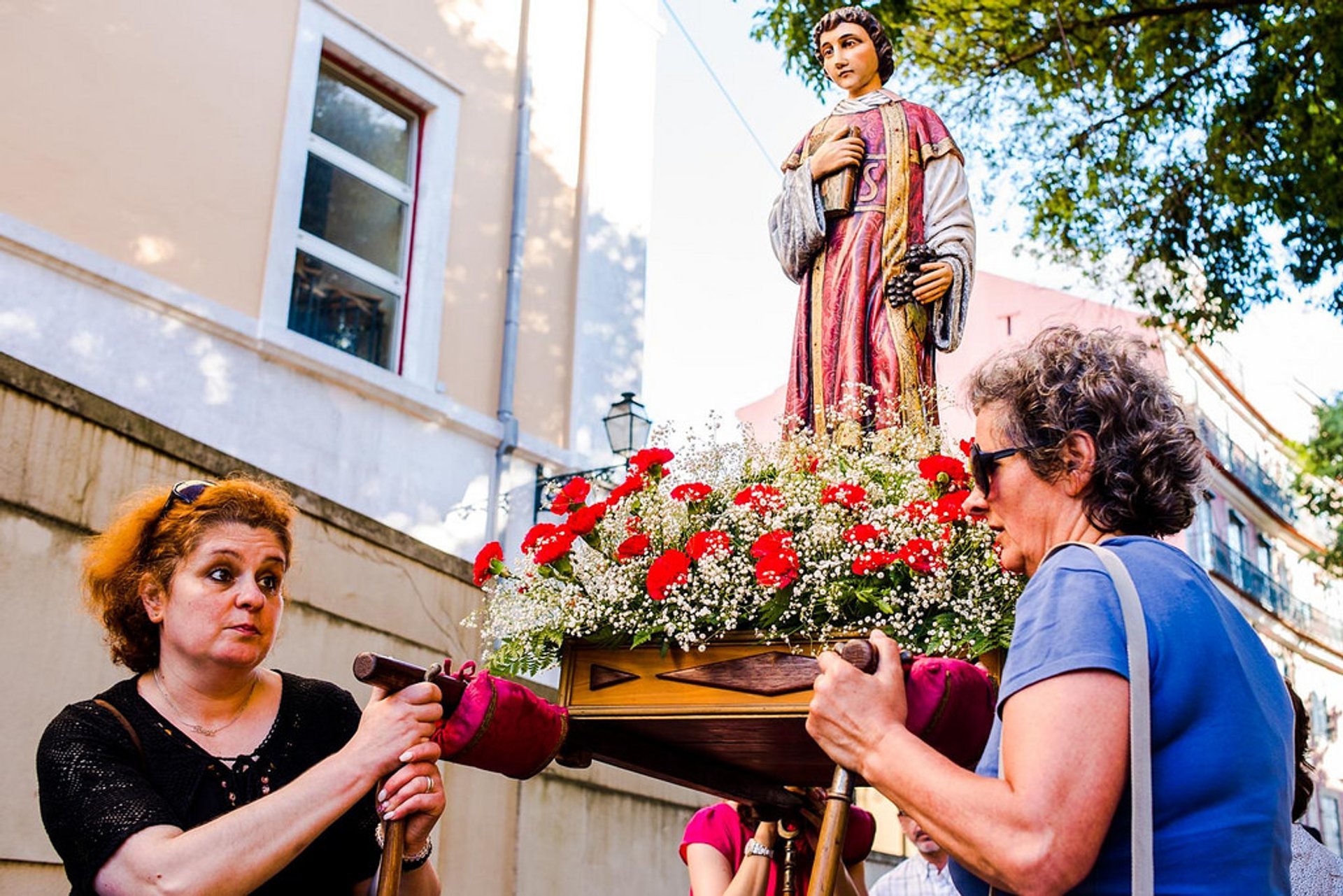 Aside from this highlight, plenty of other events happen all over the city—concerts, performances, exhibitions, movie screenings, and grill parties occupy the streets of Lisbon. Even though the holiday initially had religious roots, today, it gives more insights into the everyday life of Lisbon.
Festas de Lisboa Featured in