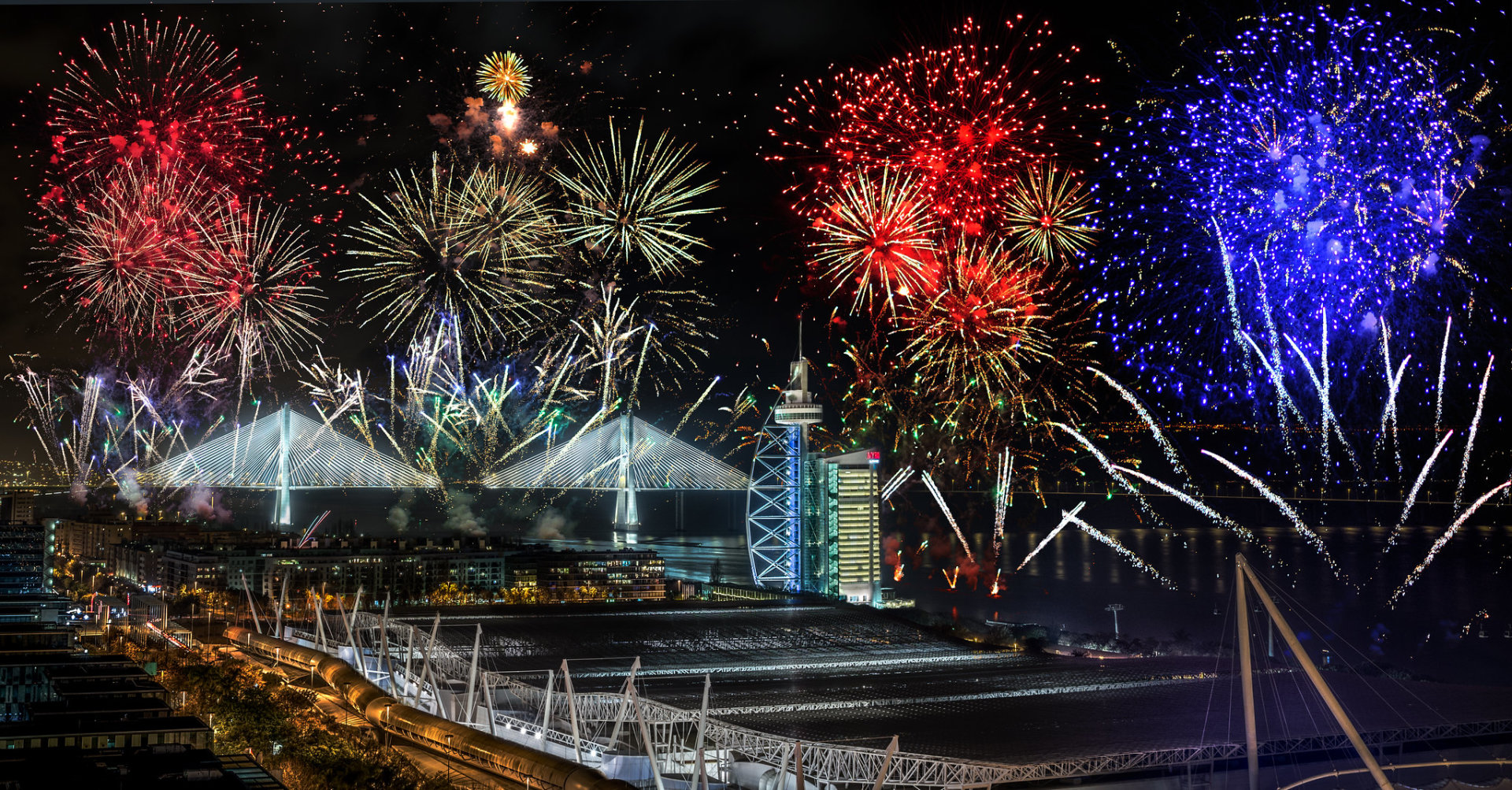 Spellbinding fireworks, enthralling fado shows, loud celebrations—Lisbon has a lot in store for you on New Year's Eve. In this article, we've put together the best-in-class places to ring in the New Year in Lisbon and whoop it up.
In fact, everyone can find something for themselves when celebrating New Year's Eve in the City of Light. Someone prefers a long family dinner, taking a break at midnight to ring in the New Year, while someone can dance the night away in the heart of the action.
Praça do Comércio (Terreiro do Paço) and Belém
Praça do Comércio (Terreiro Do Paco) and Belém are good examples of loud and crowded get-togethers. The first one is a huge square in the center of Lisbon, where live music starts at around 10 pm on December 31. At midnight, locals, tourists, Portuguese bands, and singers welcome a new year, holding their bottles of espumante (Portuguese fizz) and drinking it from plastic cups. Later on, party-lovers usually head to the bars on Pink Street in Cais do Sodré, the Bairro Alto, or the local nightclubs.
Belém is another popular spot to let your hair down. People gather near Torre de Belém (Belém Tower), enjoying music and colorful fireworks. Since this place is also filled with different bars, locals prefer finishing celebrations there.
Fado in Lisbon on New Year's Eve
In addition to traditional celebrations, Lisbon has its own unique way to meet the new year. When fado, a musical symbol of Portuguese culture and tradition, is on, everything stops. Fado is more than just a music style—it's an emotional performance that touches the soul. On New Year's Eve, many fado restaurants offer special New Year's Eve menus to help you immerse yourself into Portuguese culture. Enjoy the beautiful music and delicious food while eating twelve raisins as the clock strikes midnight. According to popular belief, you can make a wish with each raisin for each of the twelve months of the upcoming year.
Where to watch fireworks in Lisbon on New Year's Eve
The best places to watch fireworks in Lisbon on New Year's Eve are Praça do Comércio, Parque das Nações, Almada (a city near Lisbon), Castelo de São Jorge, Cascais, and Belém. Just take your friends or the closest ones, and head to one of these spots to view the colorful illuminations welcoming the new year.
Find hotels and airbnbs near New Year's Eve in Lisbon (Map)