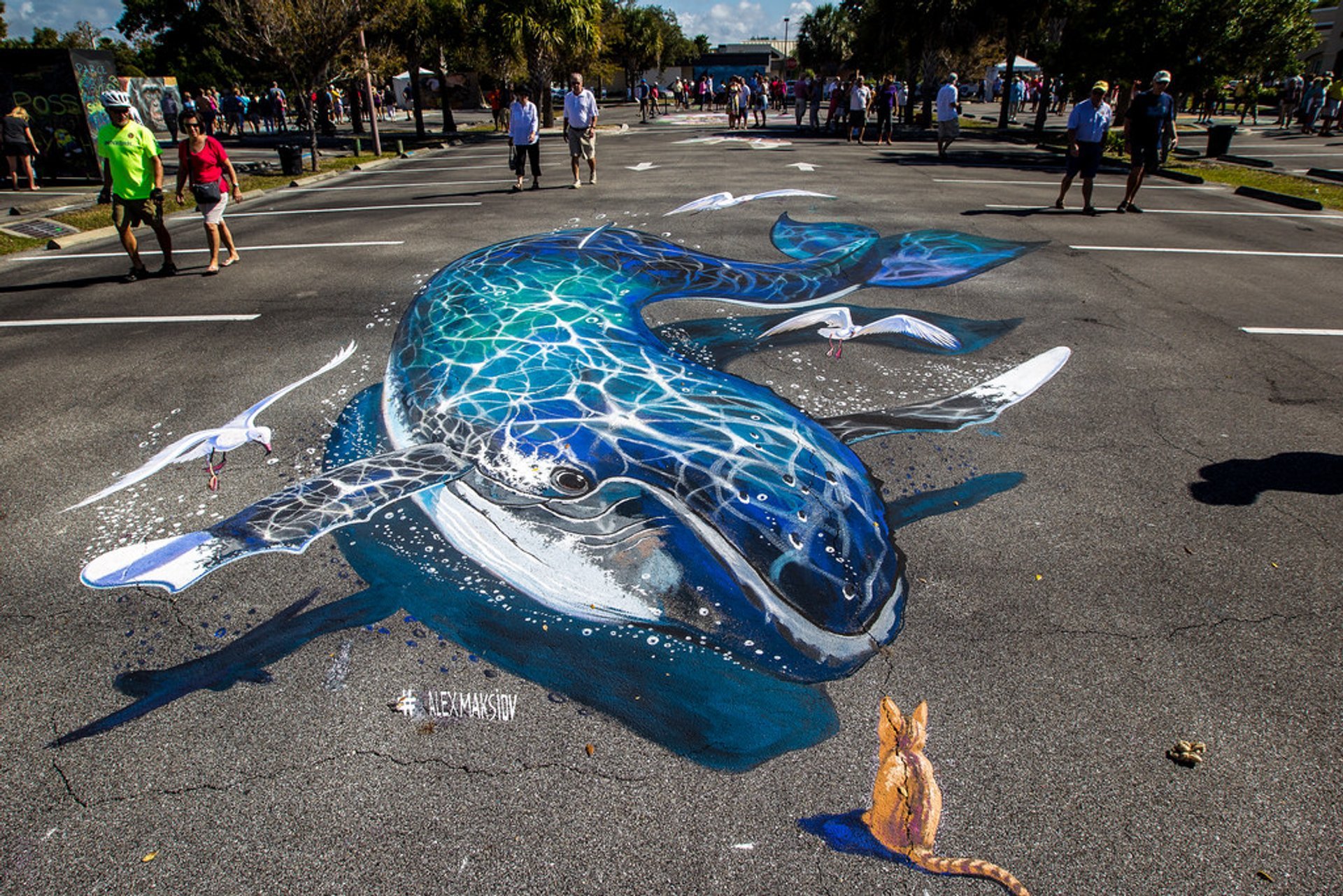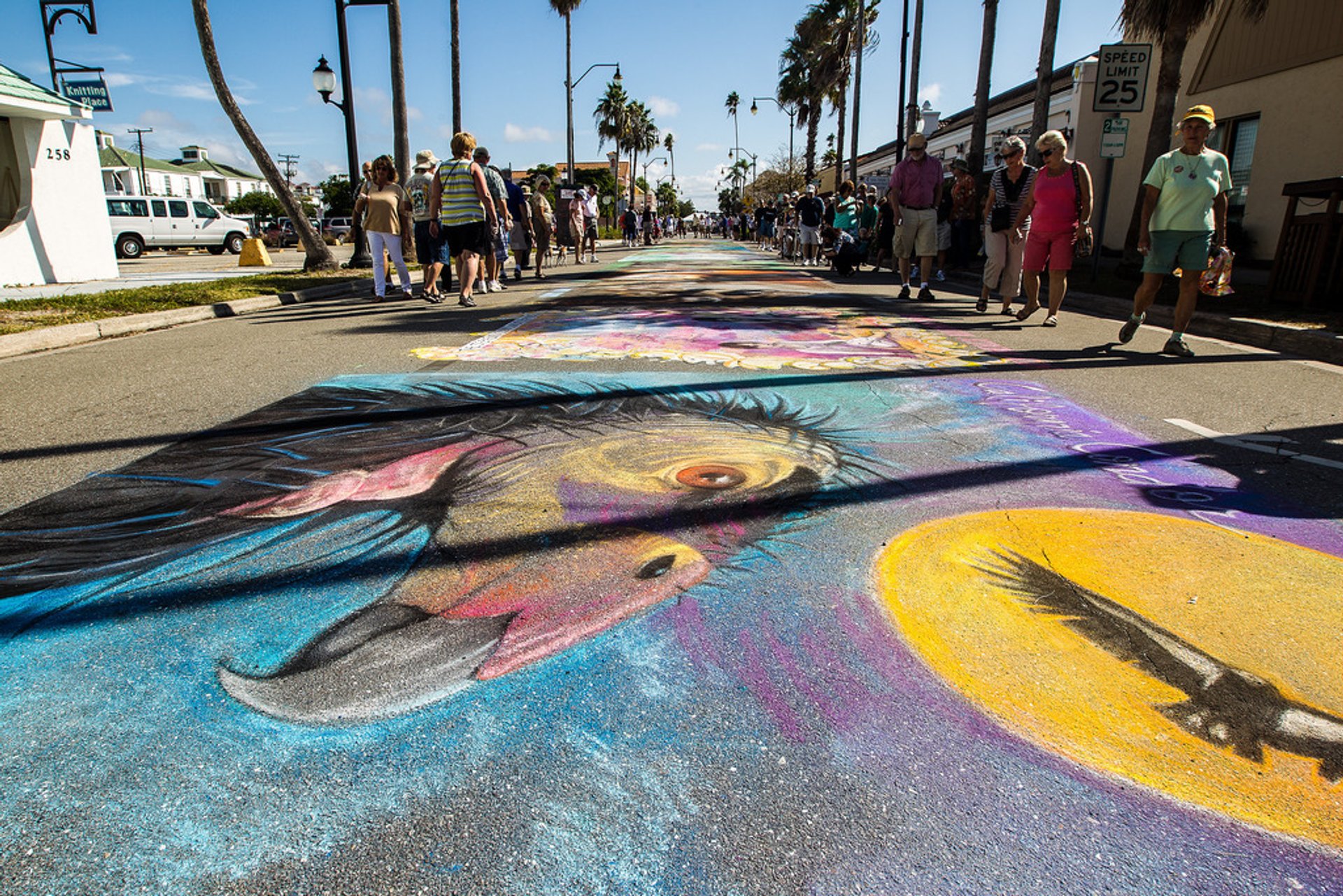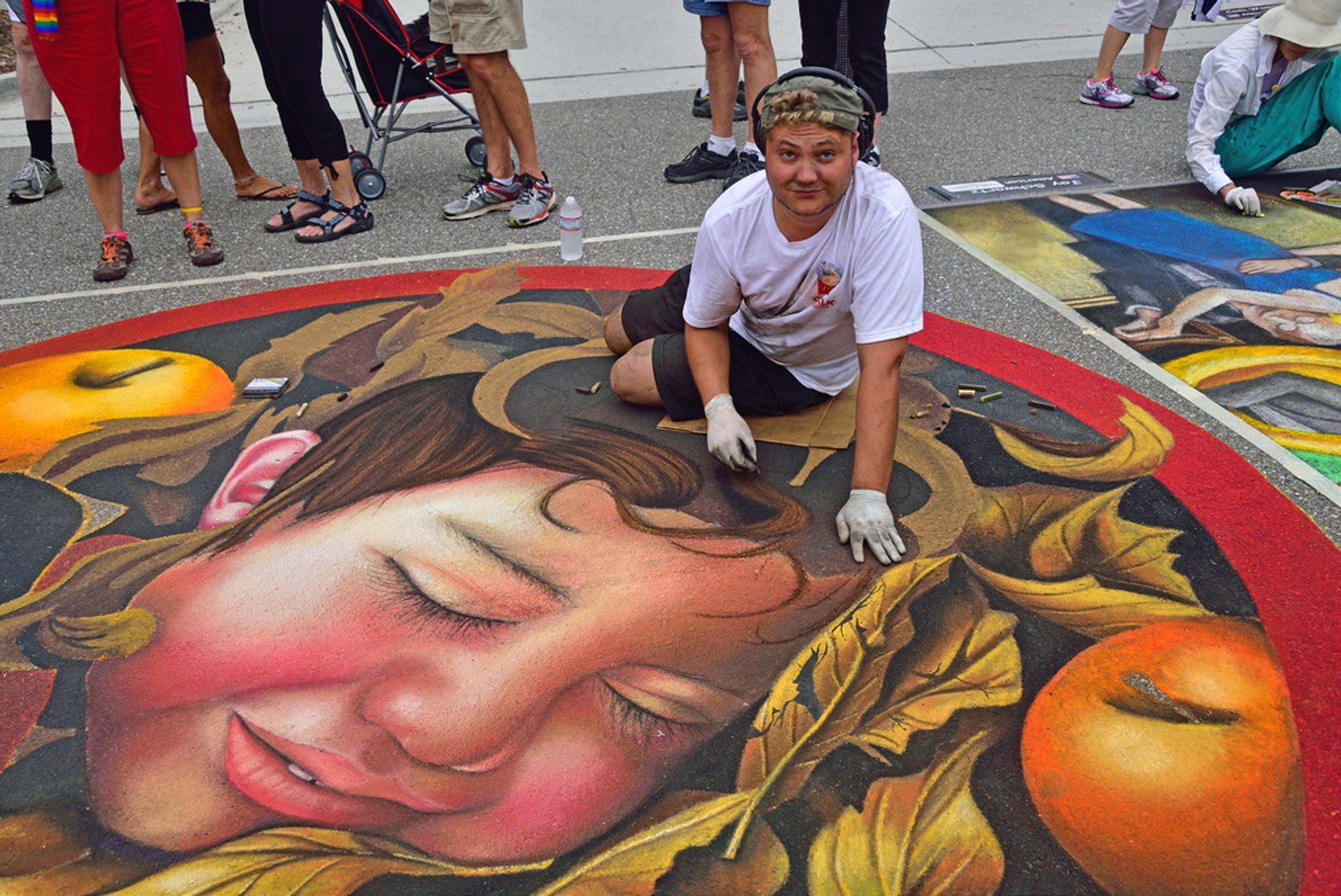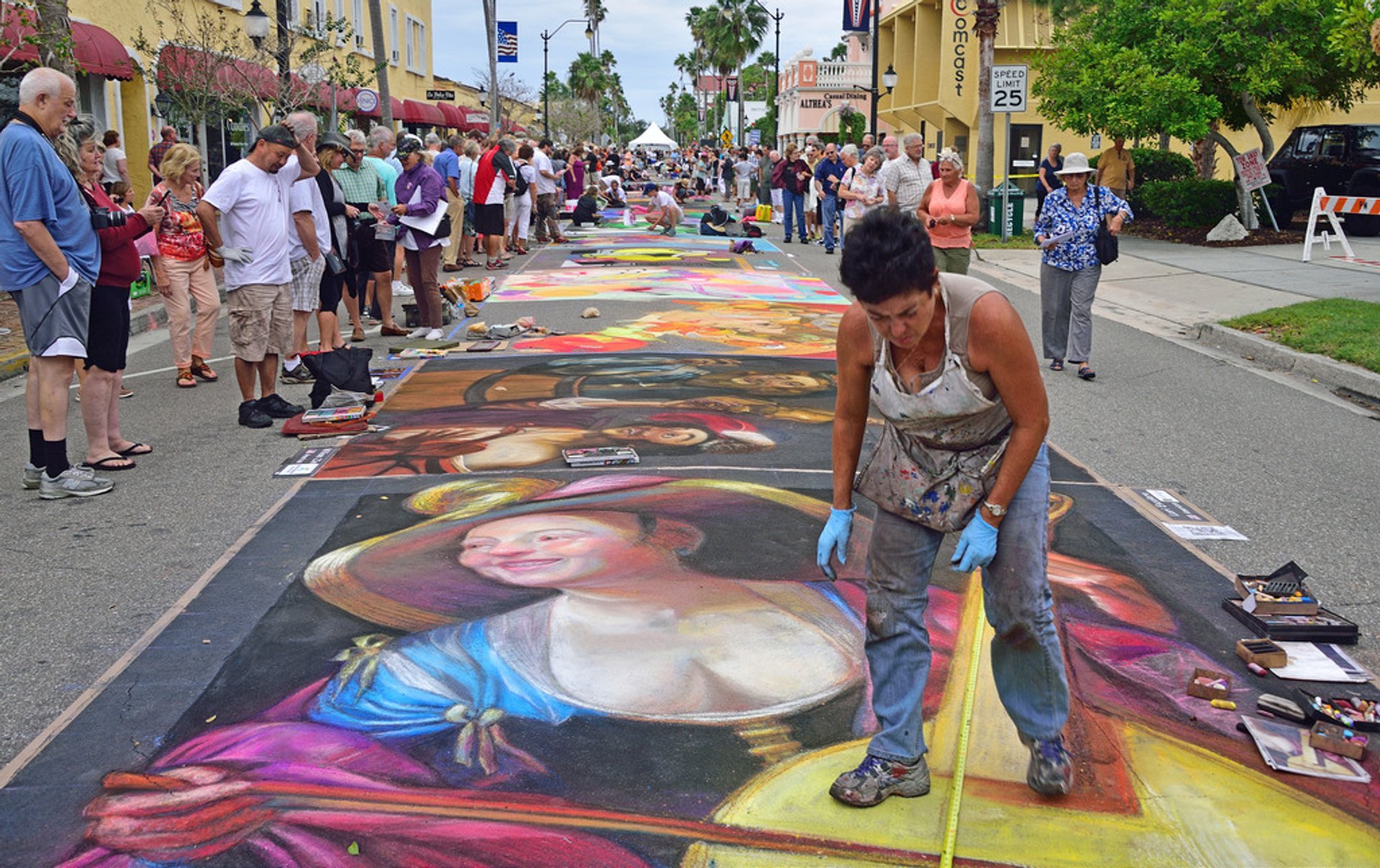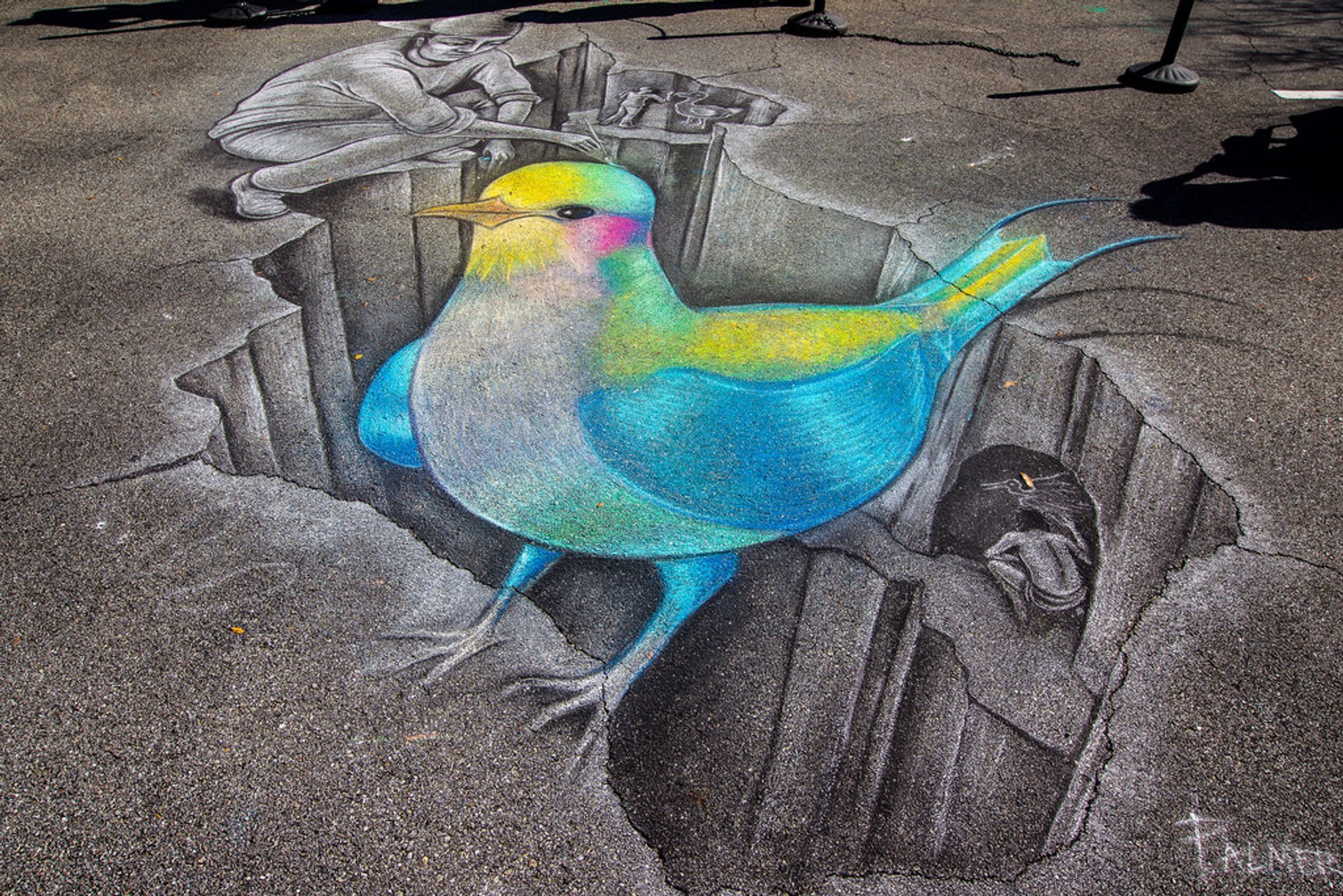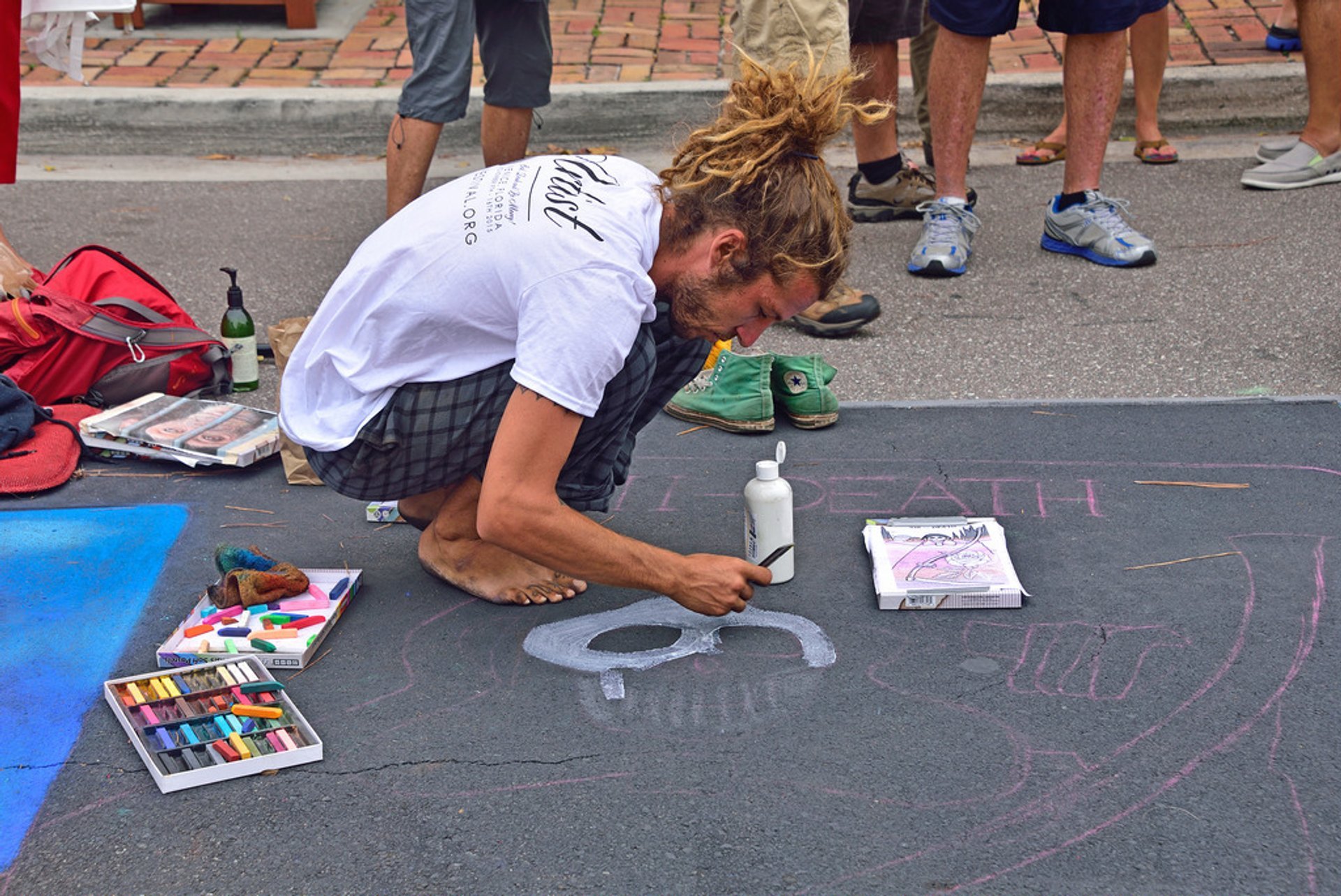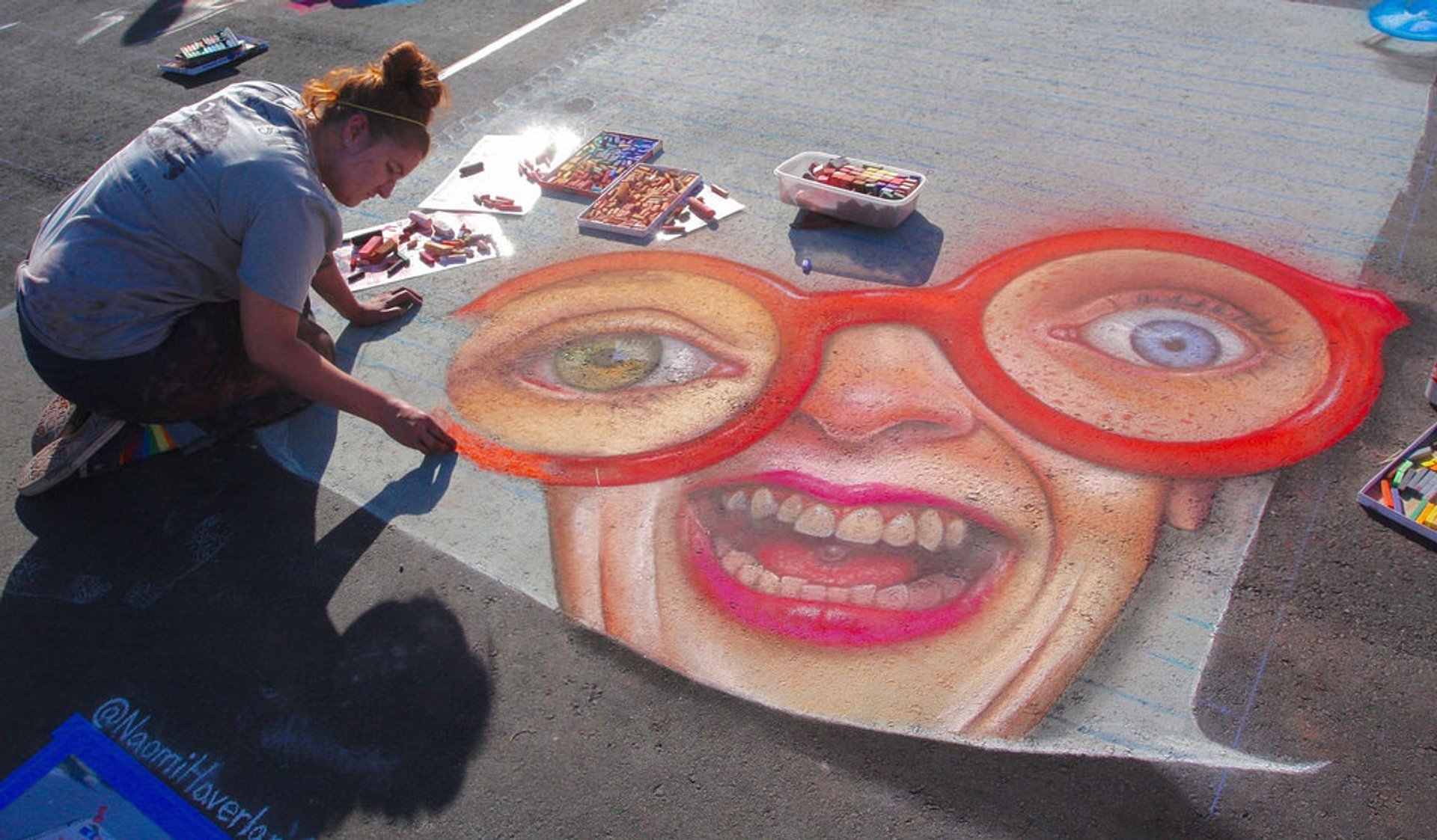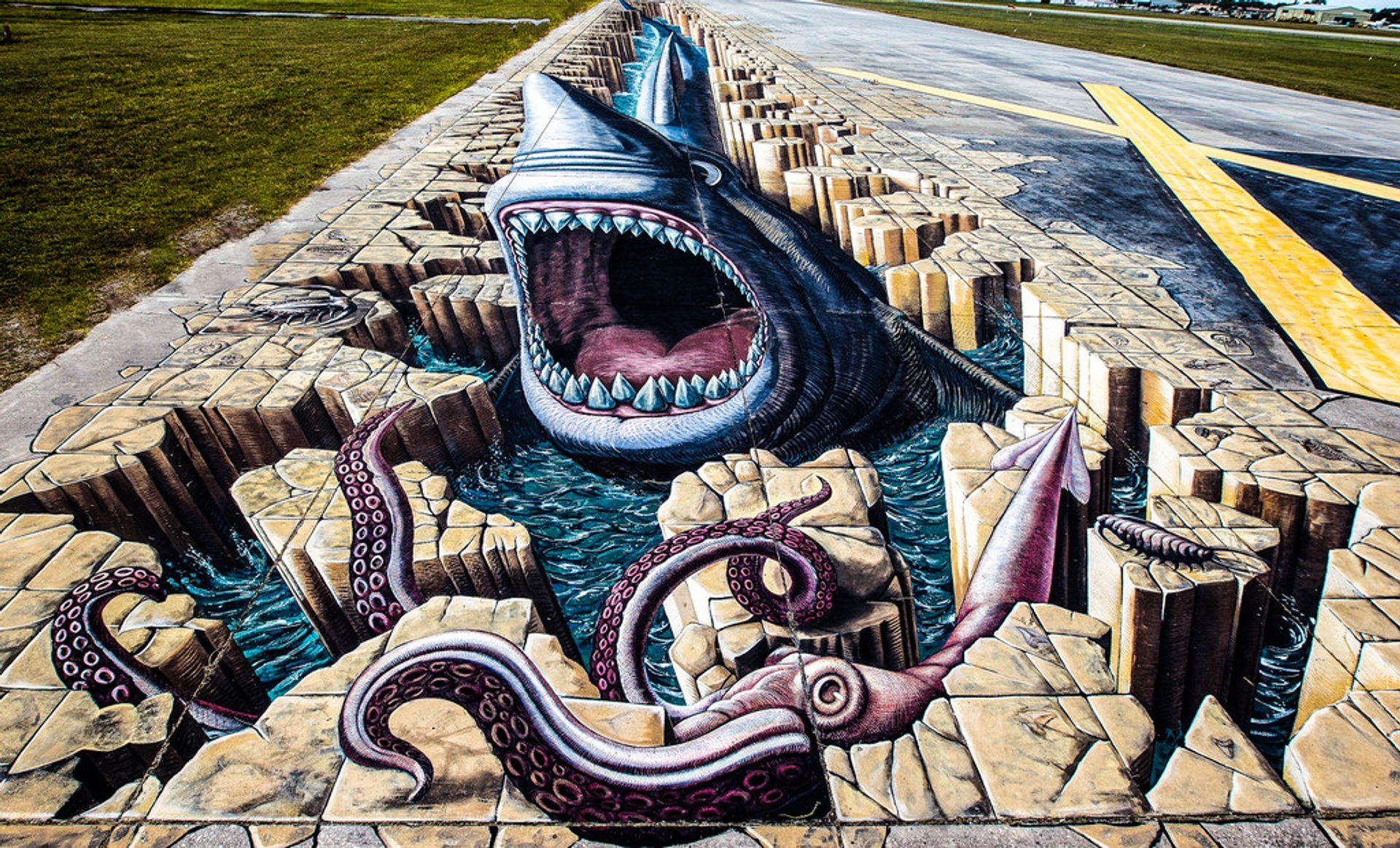 Chalk Festival in Sarasota
Featured in
The Chalk Festival is held at the Venice Airport Fairgrounds on the island of Venice, Florida, about half an hour from Sarasota. In 2022, the events were moved to Sarasota due to Hurricane Ian. This four-day event gives everyone an opportunity to participate in this creative process. You can see the largest gathering of famous pavement artists and observe how they transform the road surface into a canvas-like masterpiece filled with chalk.
This art form appeared in Italy during the 16th century. Italian street artists "Madonnari," have been creating their work since the Middle Ages and until World War II. In the 1970s that art was revived at the International Madonnari Festival in Grazie di Curtatone in Northern Italy.
From 2010, the Chalk Festival has featured the biggest number of 3D pavement paintings ever created in one location. The artists who create them invite visitors during the festival to step into their artwork, becoming a part of it. After six seasons in Sarasota, it moved to Venice, Florida. The festival attracts about 50,000 visitors every year.
Find hotels and airbnbs near Chalk Festival in Sarasota (Map)
Chalk Festival in Sarasota
Featured in