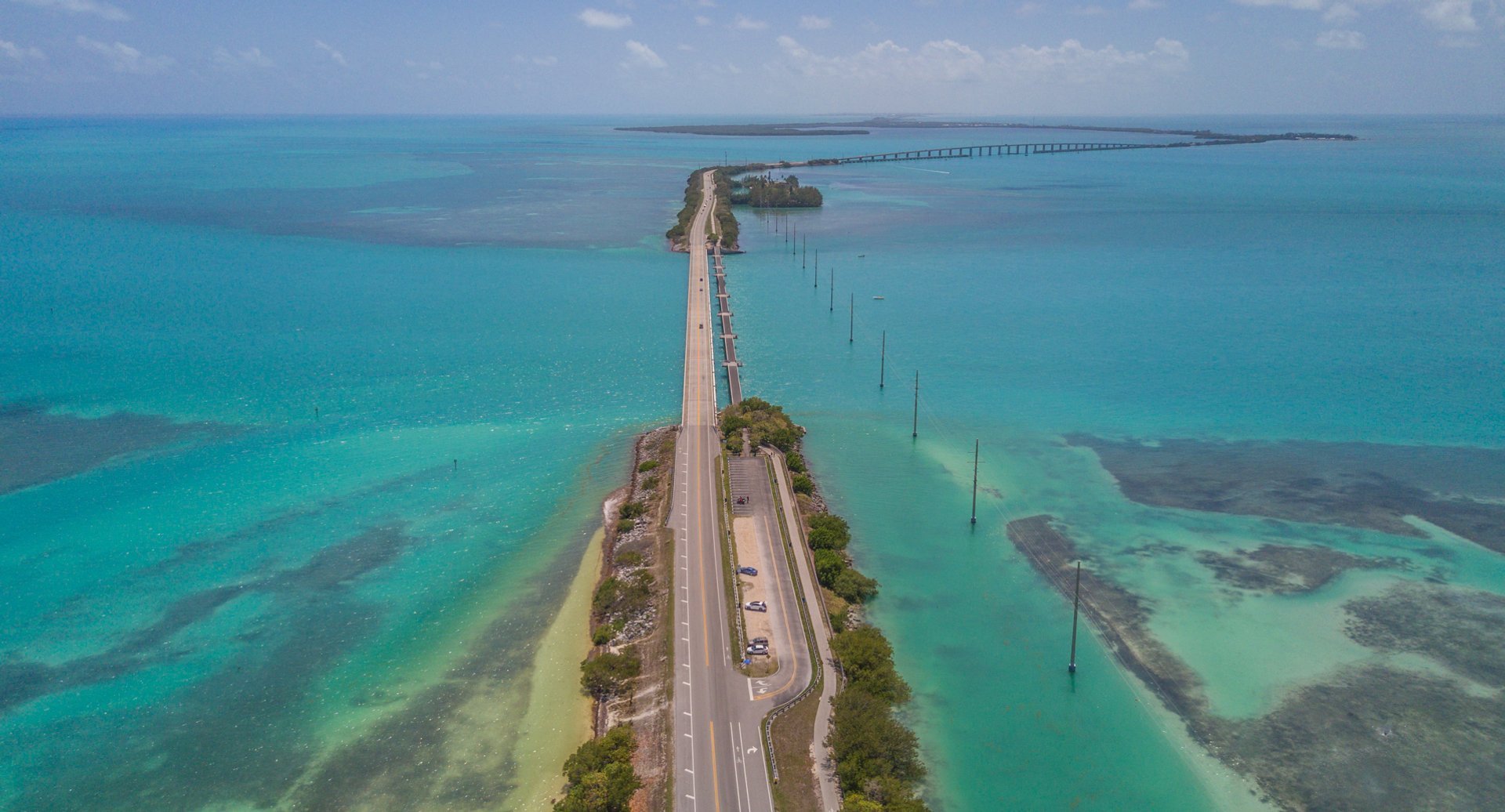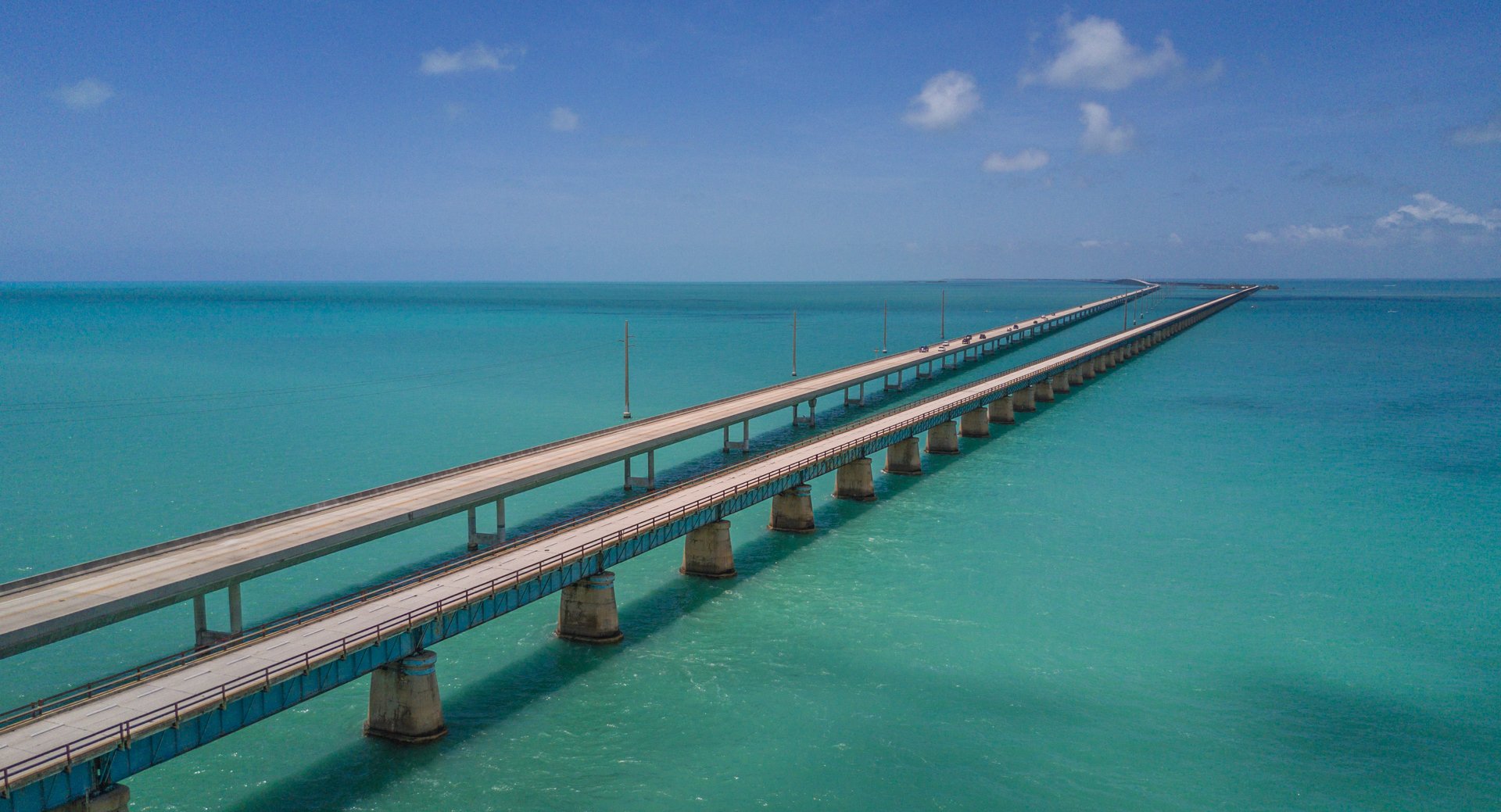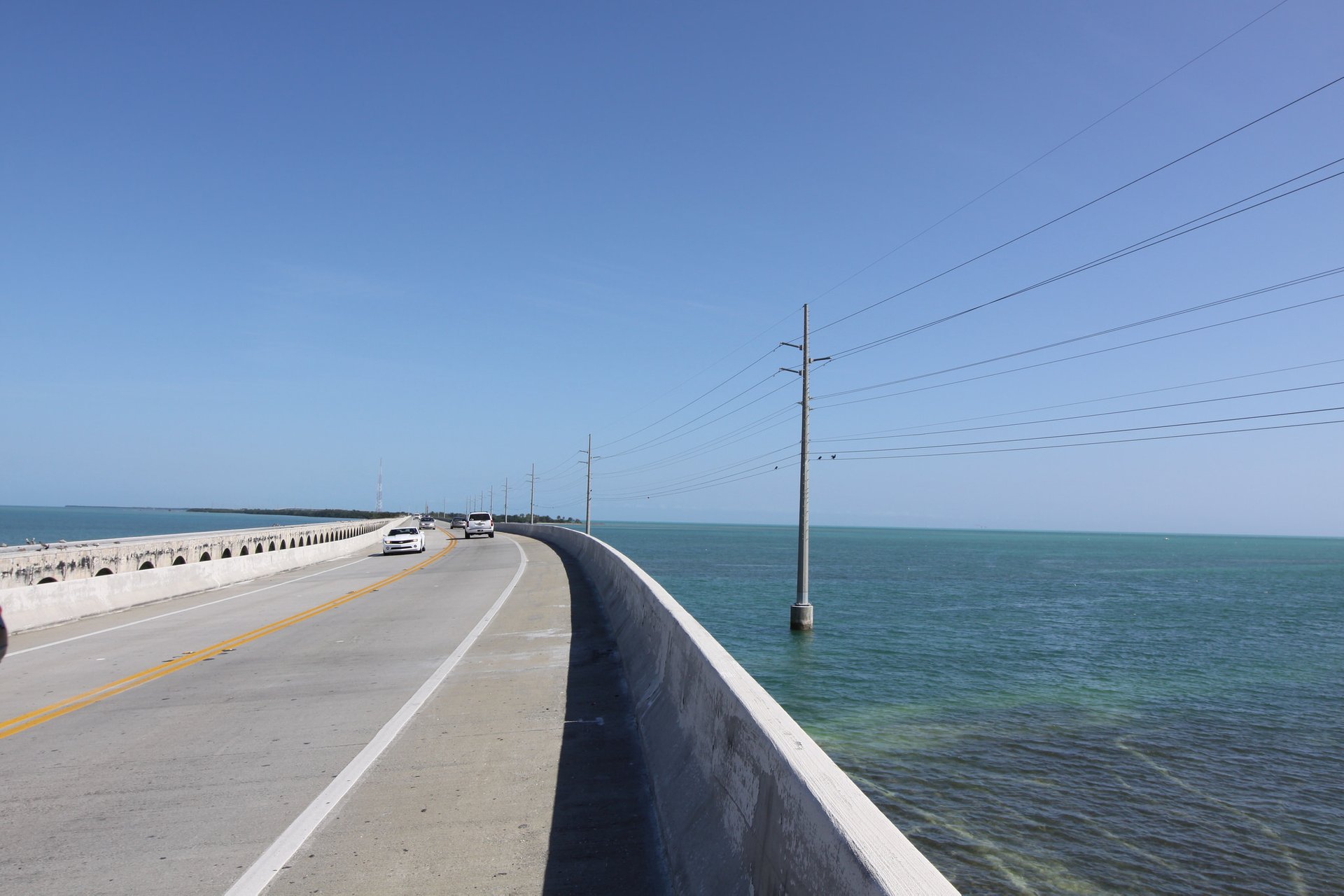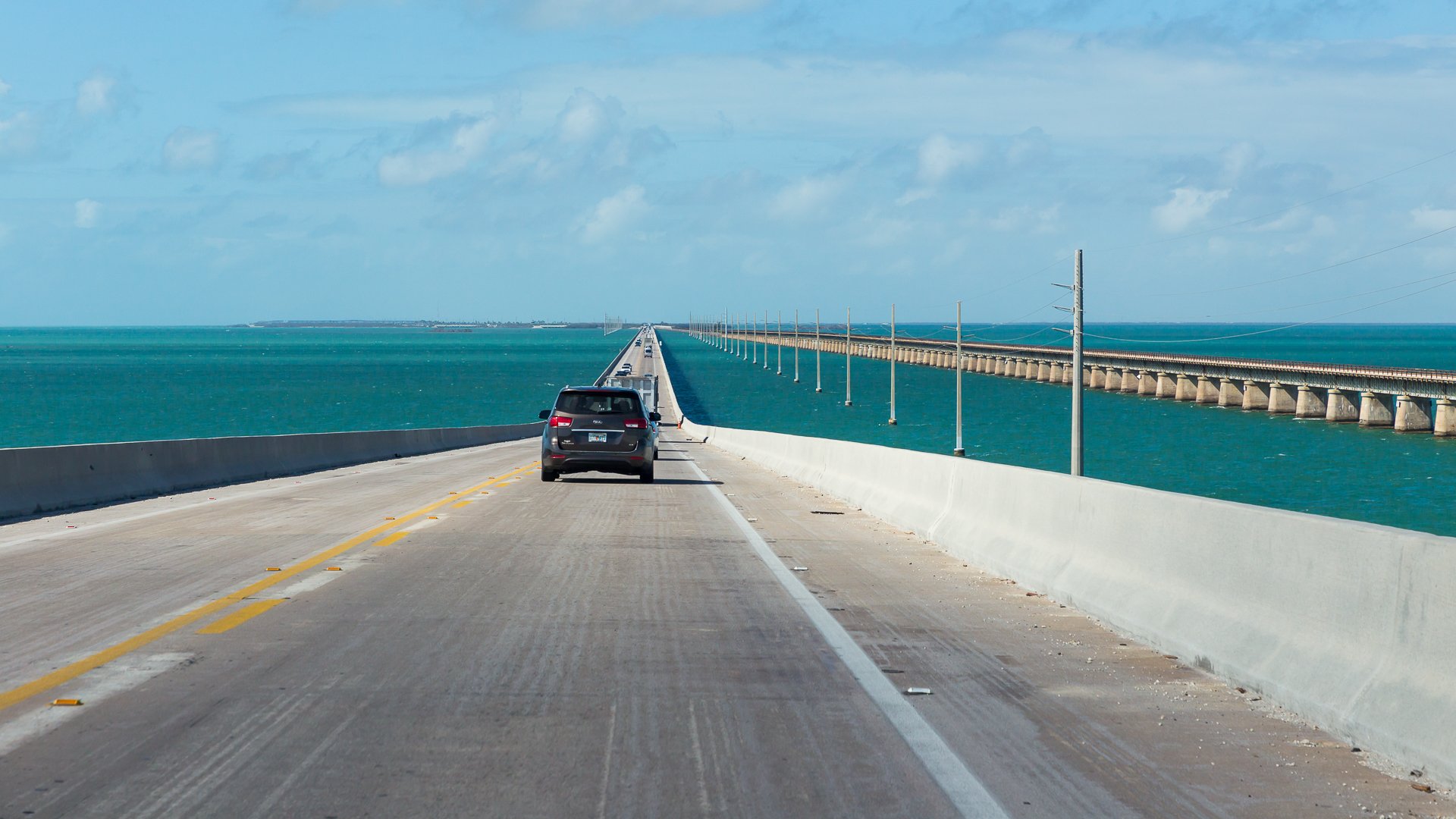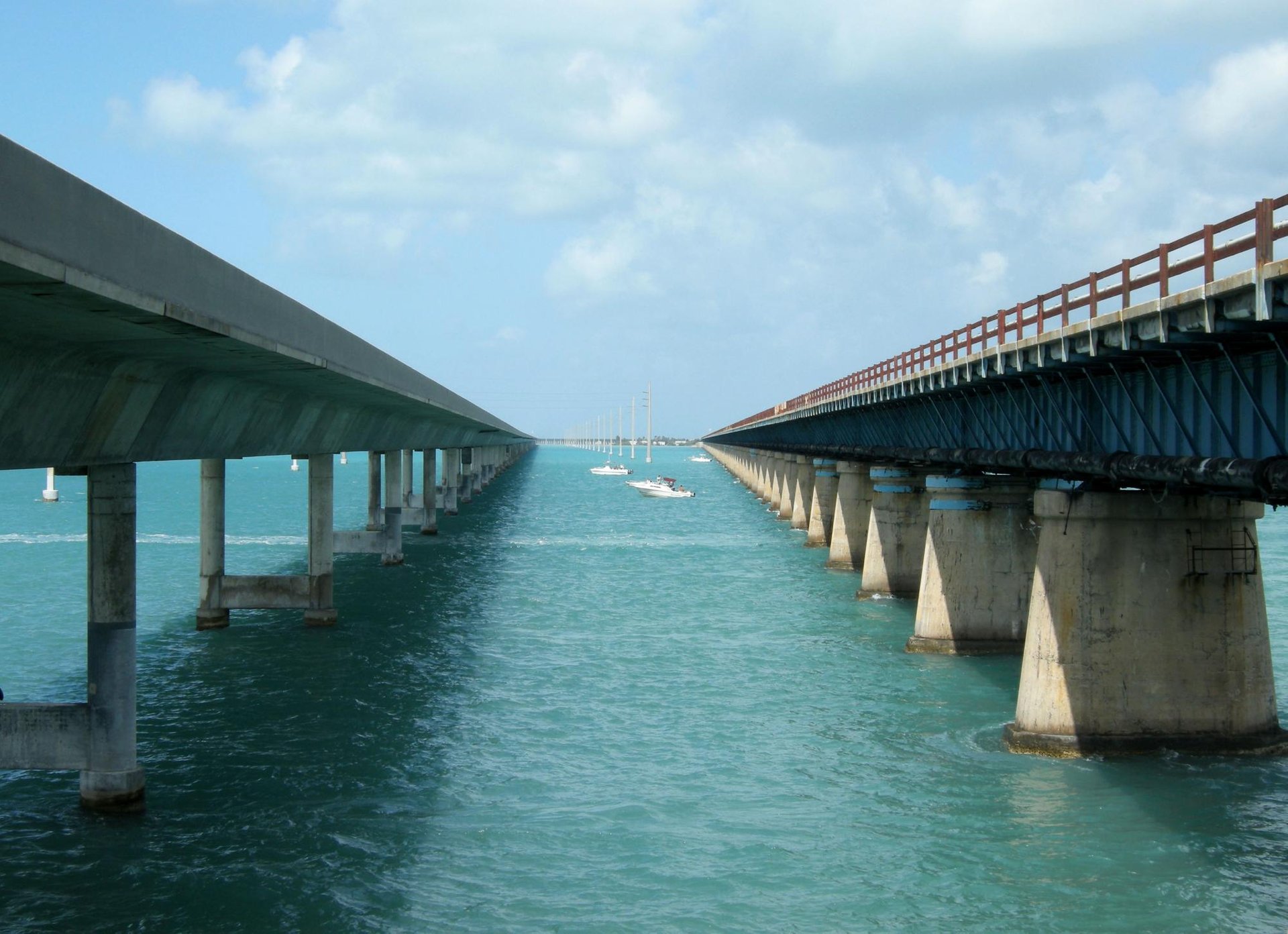 Overseas Highway
Featured in
The Overseas Highway is 182-km (113-mi) highway that goes through Florida Keys. Being the only coastal highway between Miami and Key West, The Overseas Highway features beautiful landscapes: from a tropical savanna, pine and mangrove forests to coral reefs. The Florida Keys are home to many rare animals such as the American Alligator, American Crocodile, and Key Deer. Also, Florida Keys are called "the sports fishing capital of the world" for a good reason. Fish species include tarpon, bonefish, and barracuda.
Most of The Overseas Highway was constructed in 1912 for the Overseas Railroad project. In 1935 the railroad suffered considerable damage during a hurricane. As a result, the bridges were sold to the state of Florida and repaired in the 1950s.
The Overseas Highway passes several secluded islands with fantastic beaches, historic shipwrecks, and fishing holes. In just over half an hour on the road, visitors will reach Big Pine Key, a secluded and peaceful tropical getaway with lush pine forests. Next stop—Marathon—is a family-friendly getaway with The Turtle Hospital, which kids will love. Grassy Key hosts the Dolphin Research Center, where guests can shake hands with dolphins, sea lions, and learn a lot about marine fauna.
Key Largo is known as one of the world's top diving spots with a perfect sandy bottom. It is dotted with reefs and historical shipwrecks. Islamorada and Key West are famous for their spectacular sunrises and suansets. The whole trip on the Overseas Highway takes about four hours, but it will be tough to leave this fantastic road so quickly.
Find hotels and airbnbs near Overseas Highway (Map)
Overseas Highway
Featured in