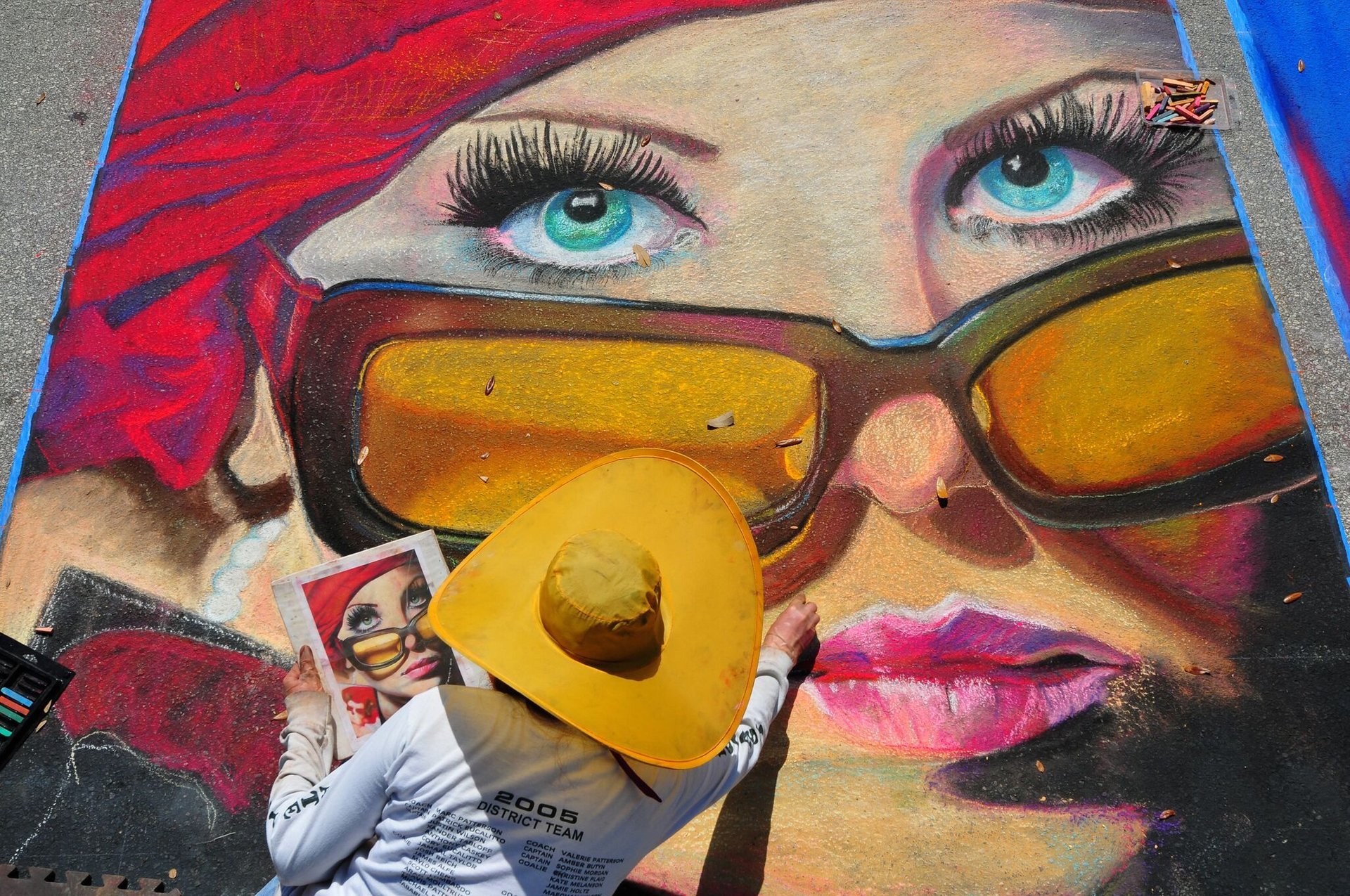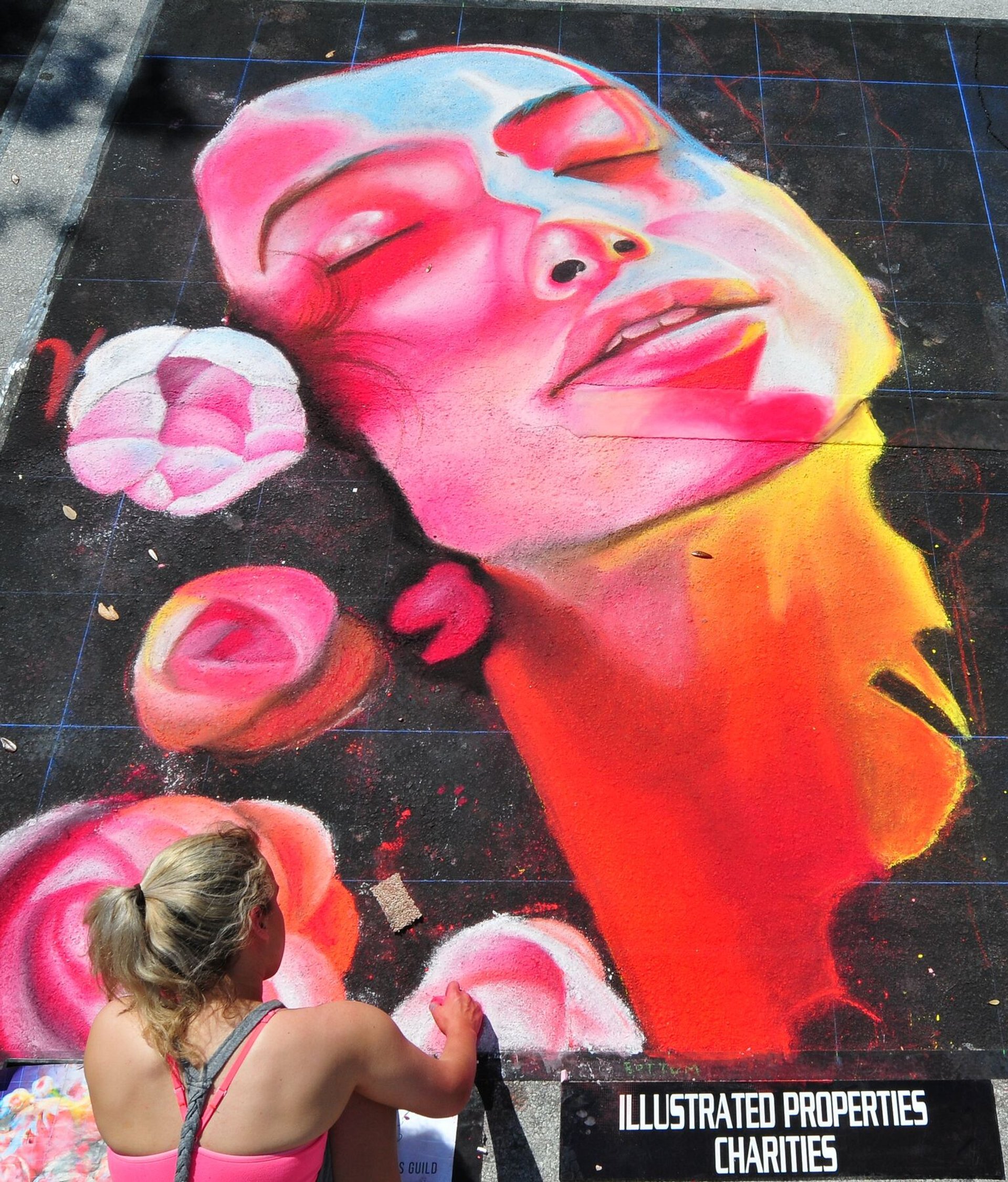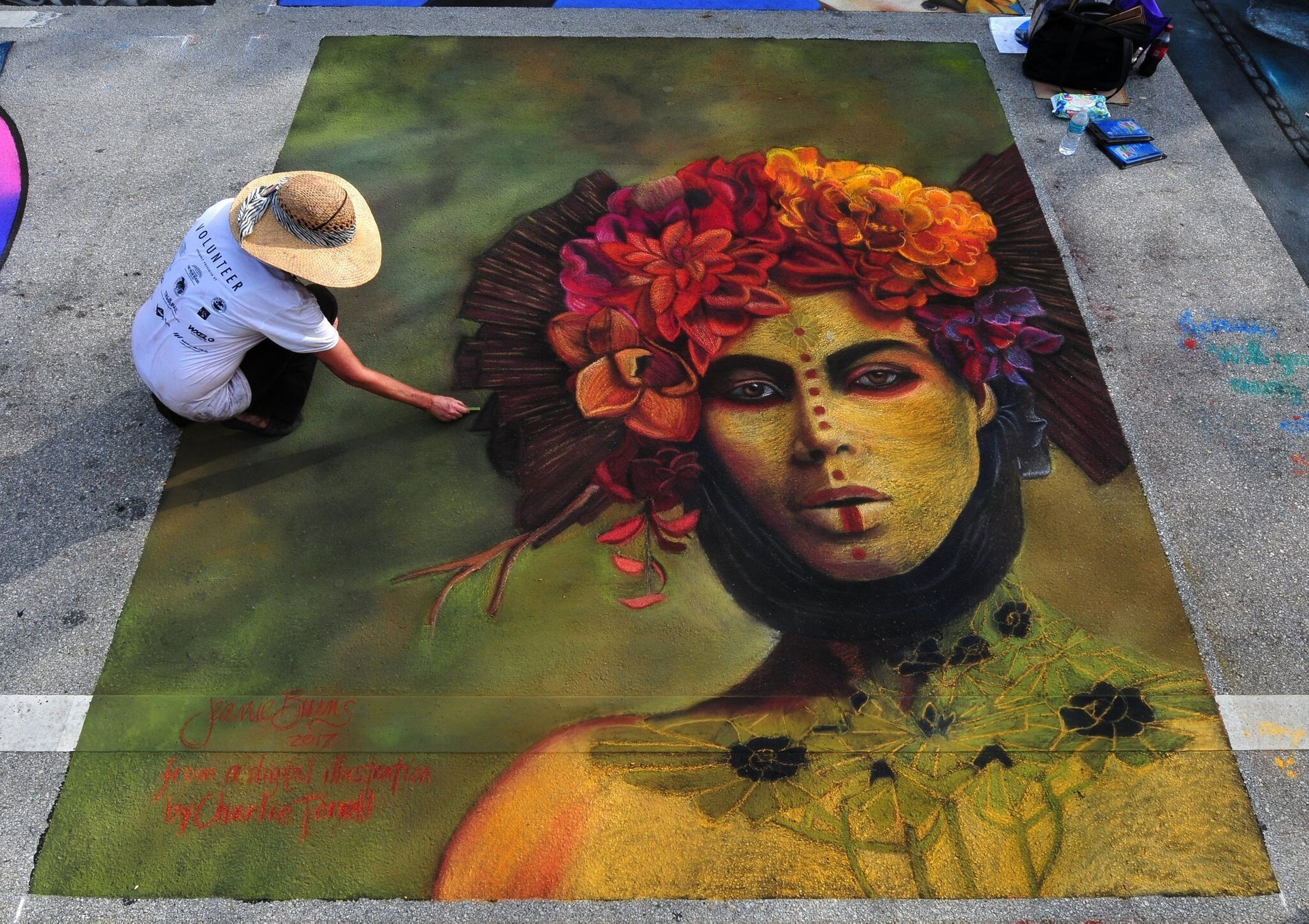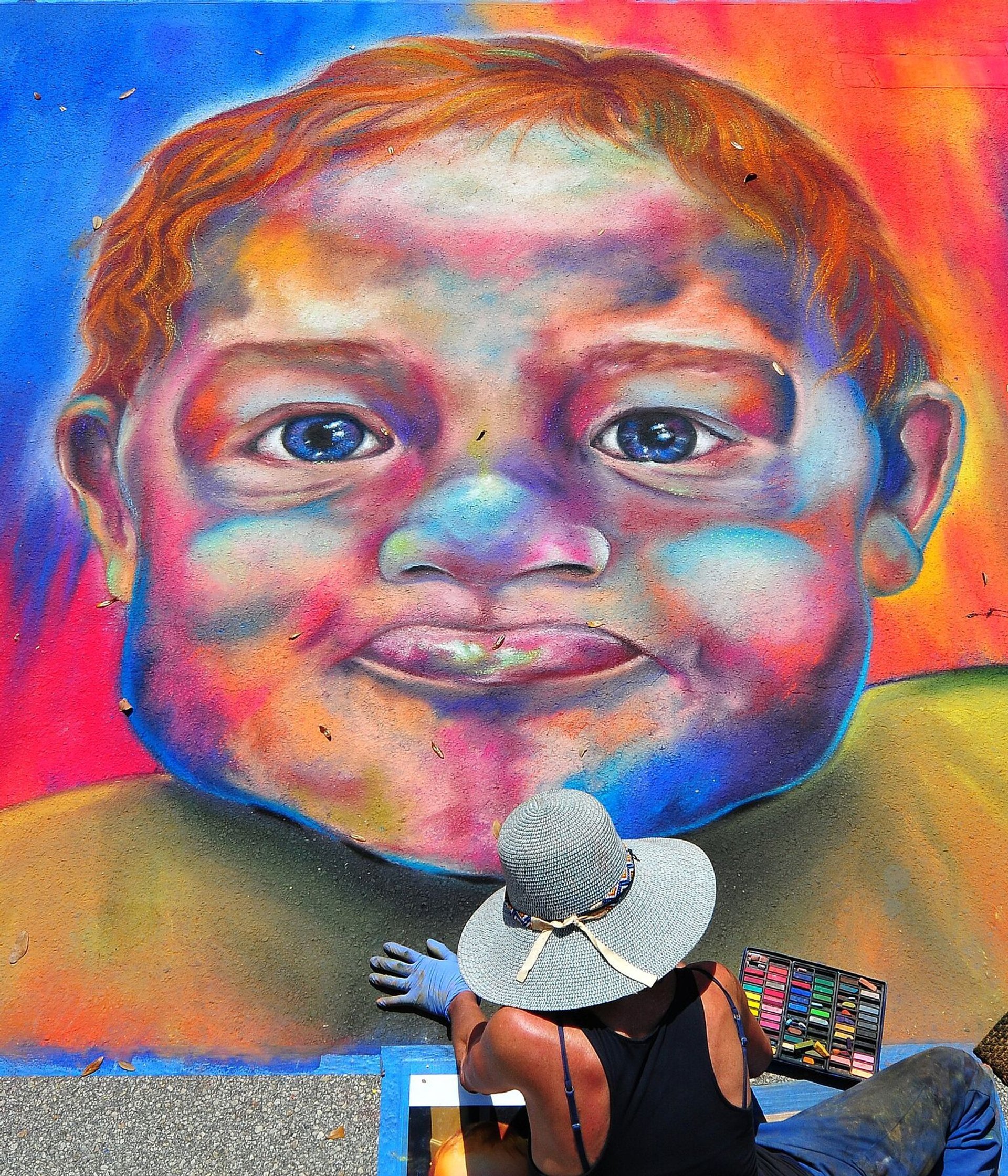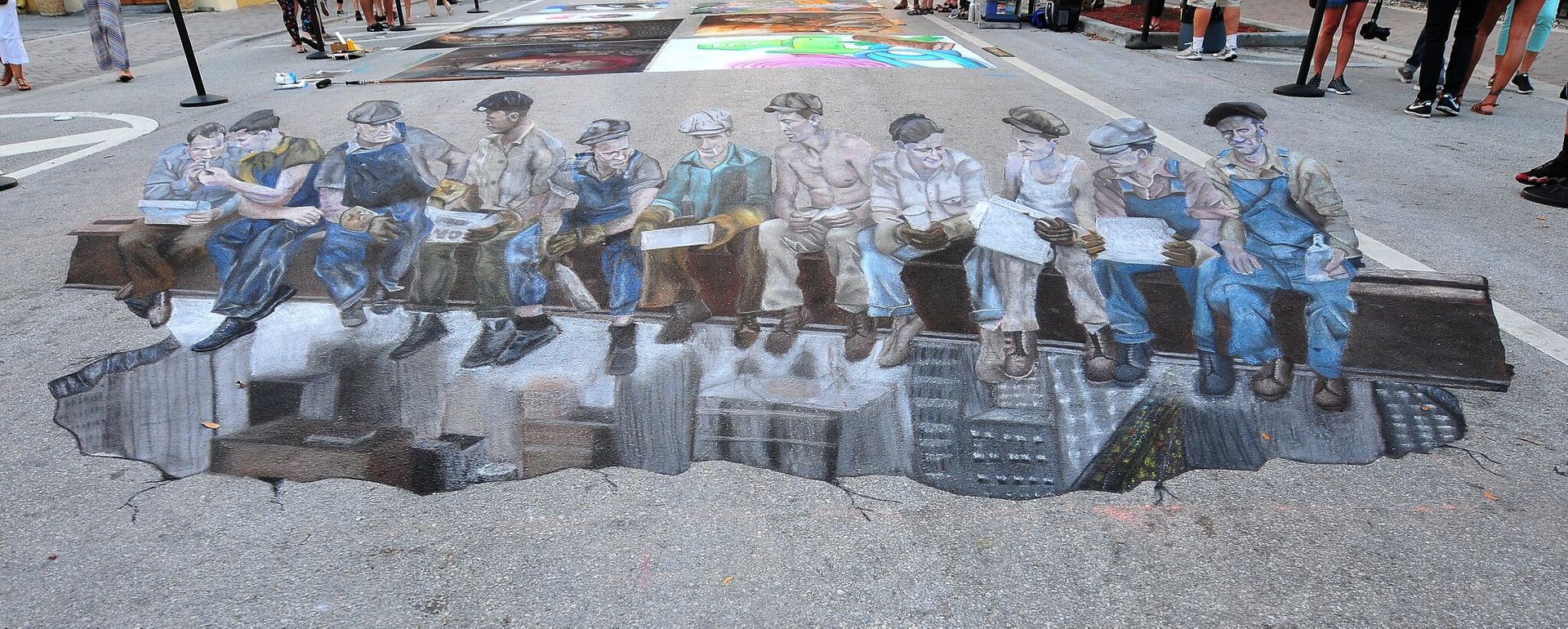 Lake Worth Street Painting Festival
Featured in
The Annual Street Painting Festival held in February in Lake Worth is the largest in the United States. It includes more than 600 artists of all ages and draws up to 100,000 people. The works created with chalk on asphalt range from Renaissance to postmodern and graffiti. Some artists create jaw-dropping masterpieces while socializing with those passing by. There are also plenty of delicious food and live music to entertain visitors. The Lake Worth Street Painting Festival is a real open-air museum of art and sound.
Children of all ages are also excited to participate, creating their own masterpieces. In recent years, artists have also been creating large-scale murals on shipping containers on South J Street. Most art lives only for a couple of days or weeks until the next rainfall.
Lake Worth Street Painting Festival runs from 10 am to 9 pm on Saturday and from 10 am to 7 pm on Sunday. Tri-Rail Festival Shuttles run from 10 am to 6 pm from the Lake Worth Beach Tri-Rail station to the downtown. If you park at the Lake Worth Campus of Palm Beach State College, a free festival shuttle will be available there as well.
Find hotels and airbnbs near Lake Worth Street Painting Festival (Map)
Lake Worth Street Painting Festival
Featured in