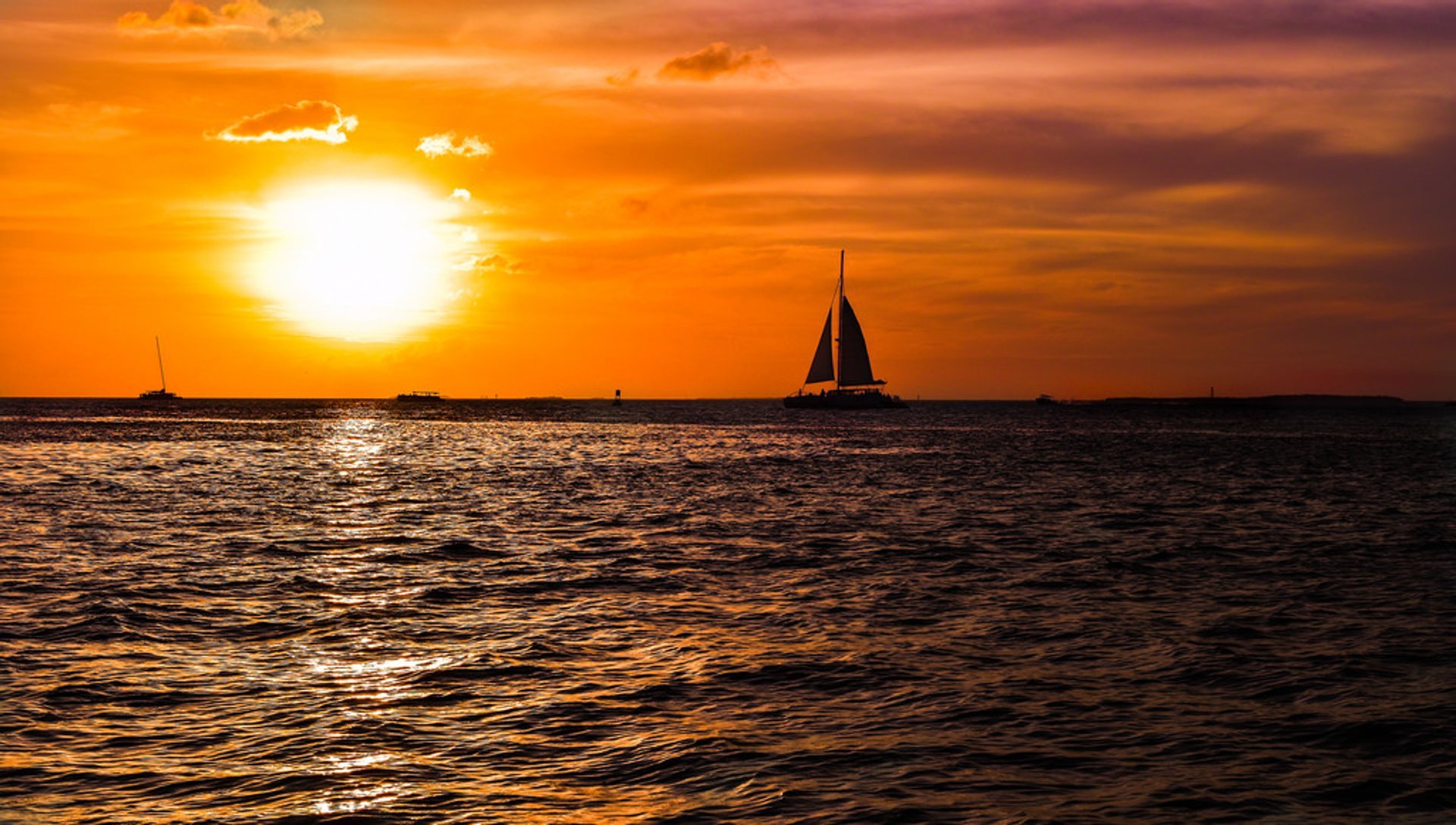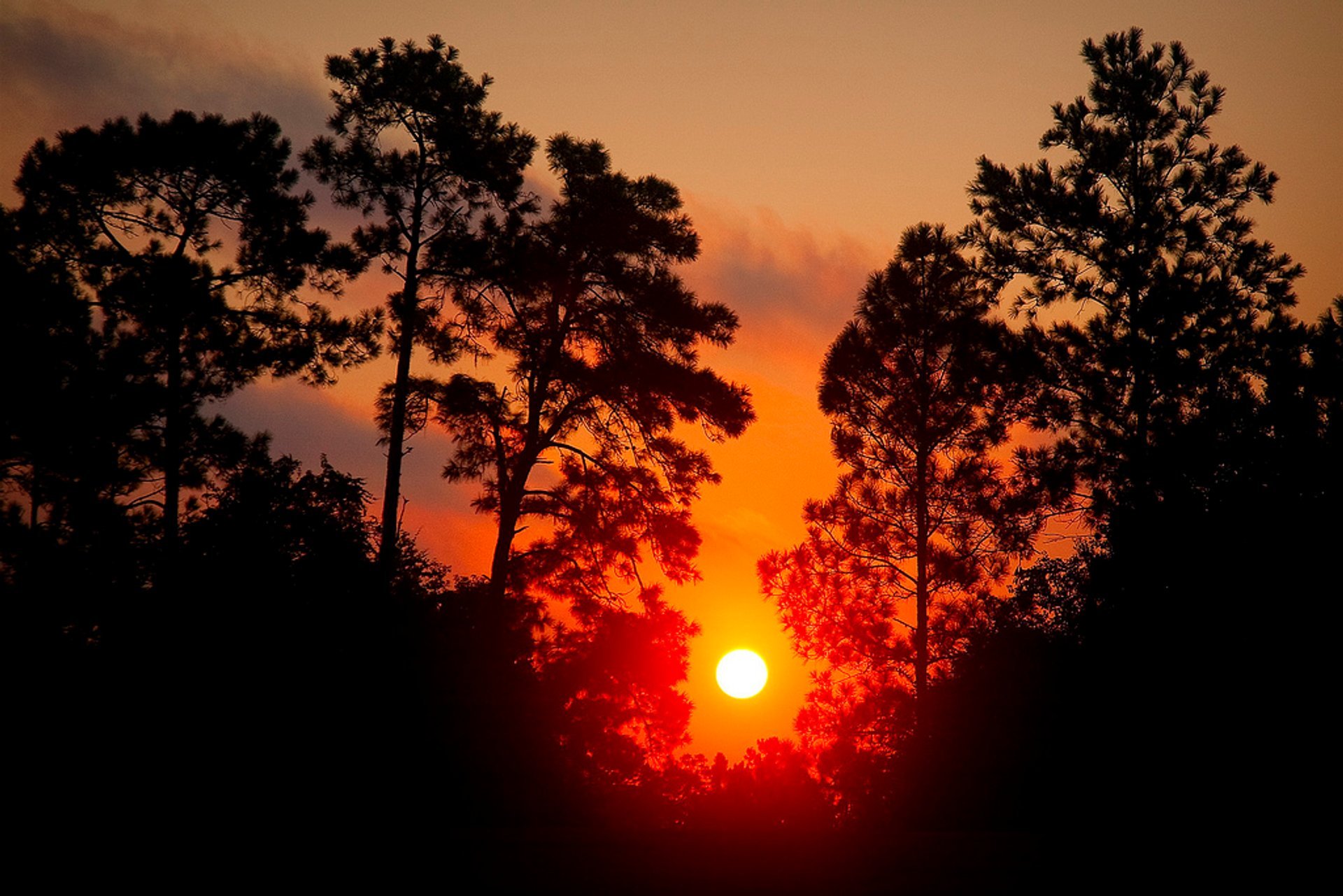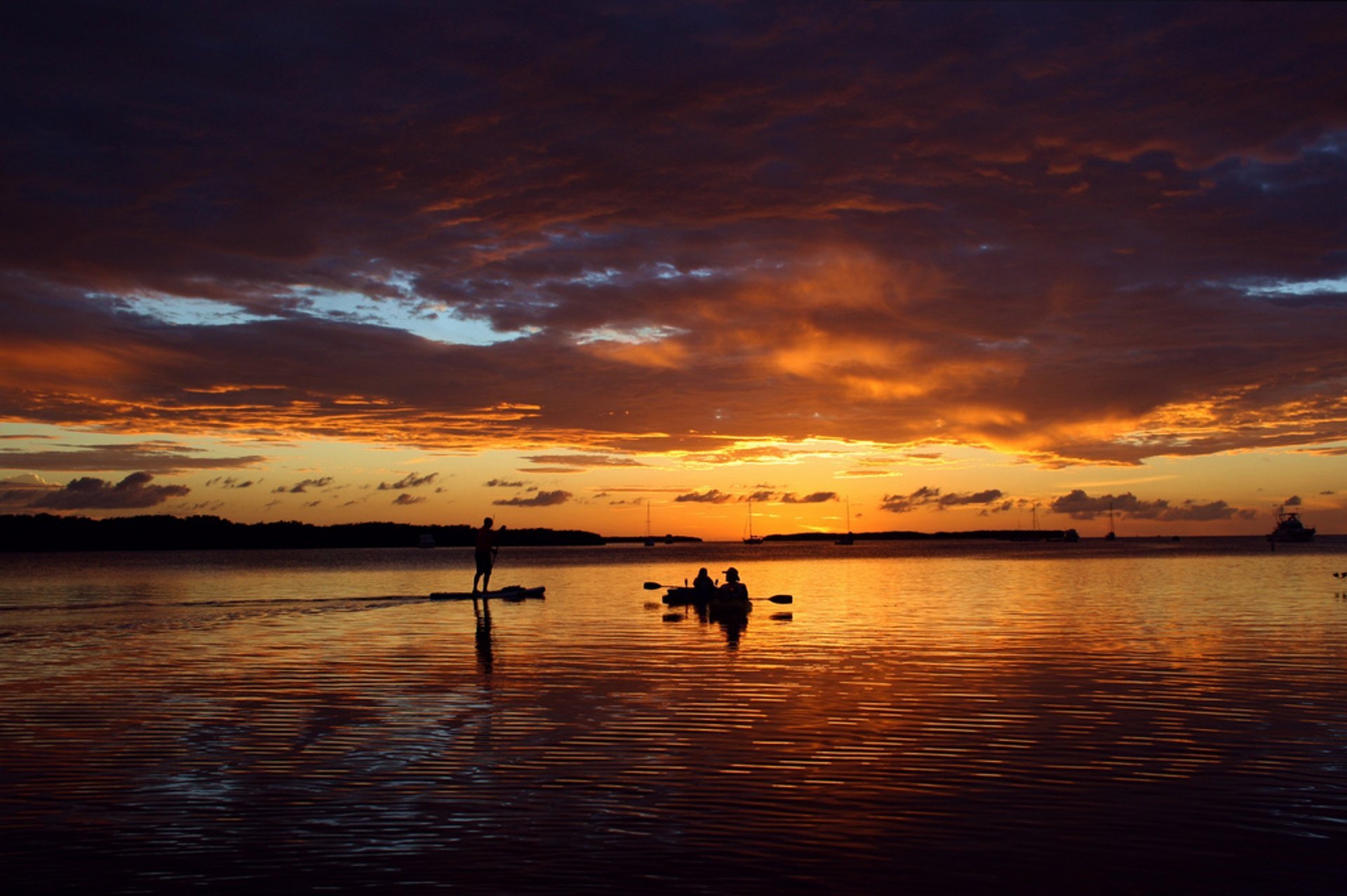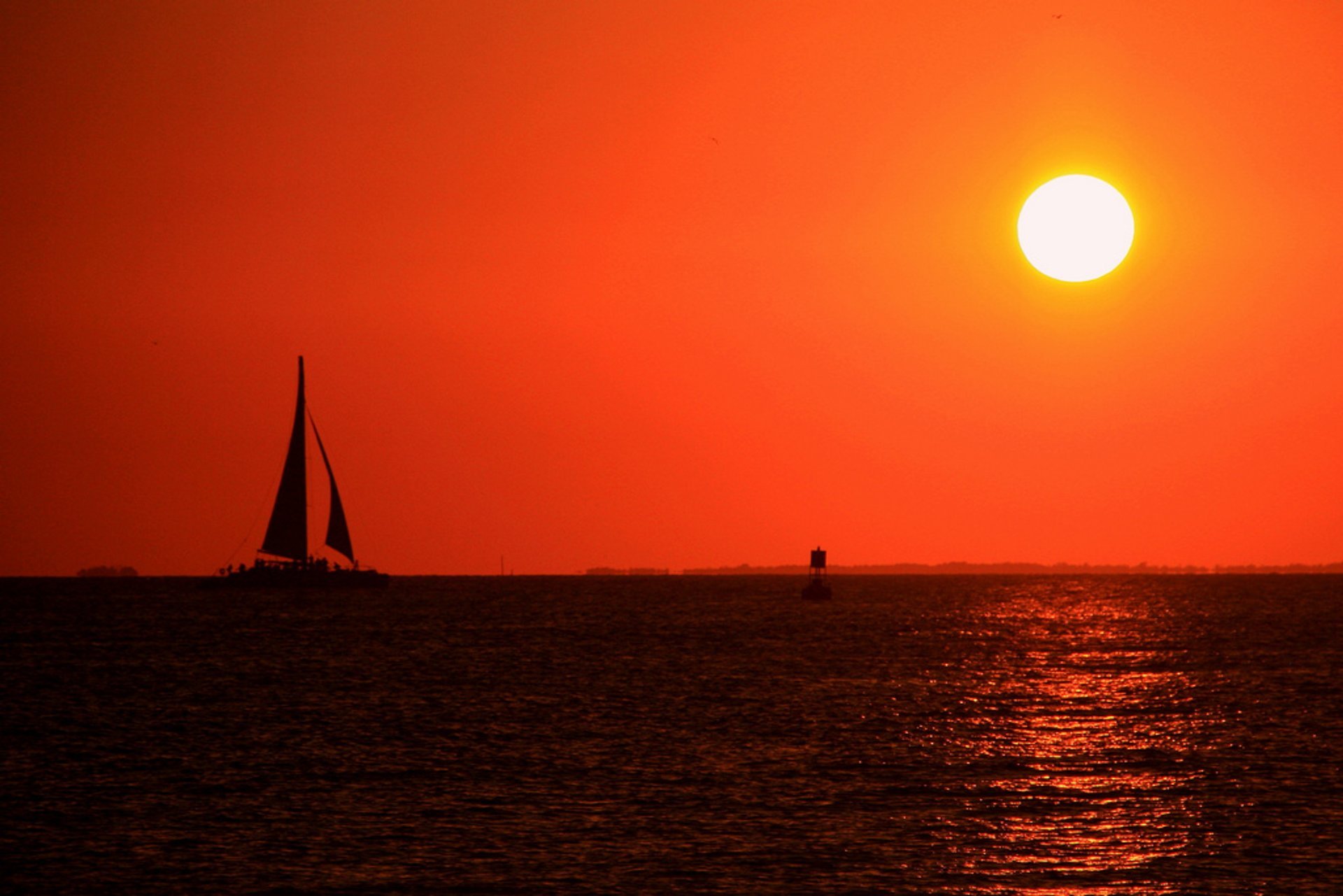 Sunrise & Sunset
Featured in
Florida is the only place in the US where you can see the sunrise over the Atlantic Ocean and the sunset over the Gulf of Mexico in one day. The most famous places to watch the sun in the state are, of course, the Florida Keys. "See you at sunset,"—this phrase is kind of the motto of Key West where sunsets have been celebrated daily since the late 1960s.
The beautiful view that was loved and admired by Mark Twain and Tennessee Williams is still available for everyone. The Key West Sunset Celebration is a great way to end the day watching a stunning illuminated horizon.
Other famous sunset spots are the beaches of St. Petersburg and Clearwater facing the Gulf of Mexico. Every afternoon, hundreds of people occupy waterfront cafes and parks to observe the sky turning all shades of red and orange, until the sun slowly disappears into the Gulf. Following the example of Key West, locals call this activity a daily Sunset Festival.
Pier 60 in Clearwater Beach is the ultimate venue for a festival to take place every evening, where visitors can gather to see the works of local artisans, watch street performances and marvel at the beautiful sunset. The festival gathers several hundred people when the weather is good. About 60 craft vendors participate by selling watercolours, photographs, and all kinds of souvenirs. The beach front park at Pier 60 has several playgrounds and winding walkways.
Find hotels and airbnbs near Sunrise & Sunset (Map)
Sunrise & Sunset
Featured in