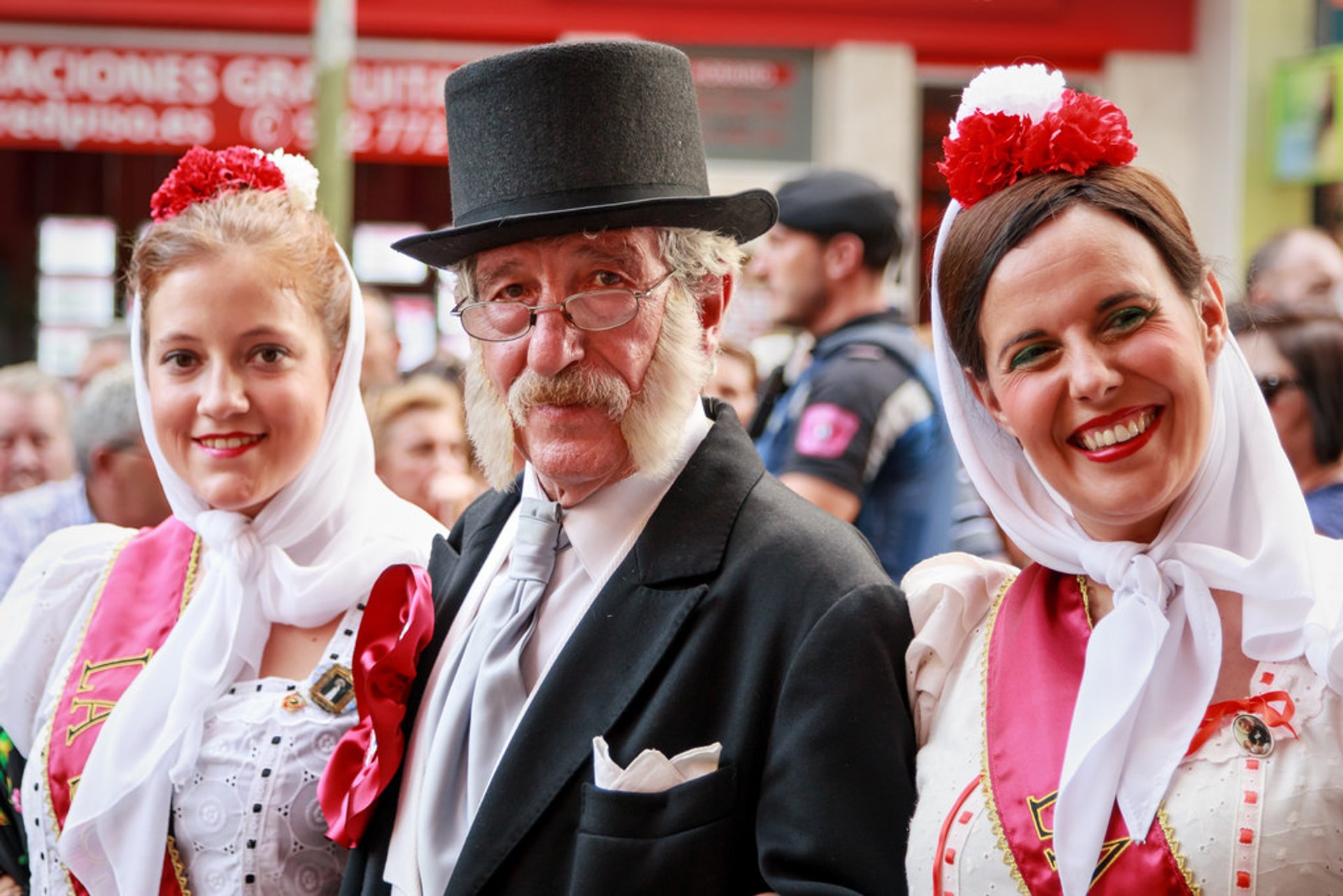 During August, local people decorate the streets of the city, hold parades, and worship their saints and virgins: San Caetano, San Lorenzo, and La Paloma. These holidays are celebrated in the first two weeks of August, but residents begin to prepare for them since October of the previous year. These open-air parties are locally known as "verbenas". They are celebrated in such areas of the city as Rastro/Embajadores area (San Cayetano festival, 2-8 August), Lavapiés (San Lorenzo, 9-11 August), and La Latina (La Paloma, 12-15 August).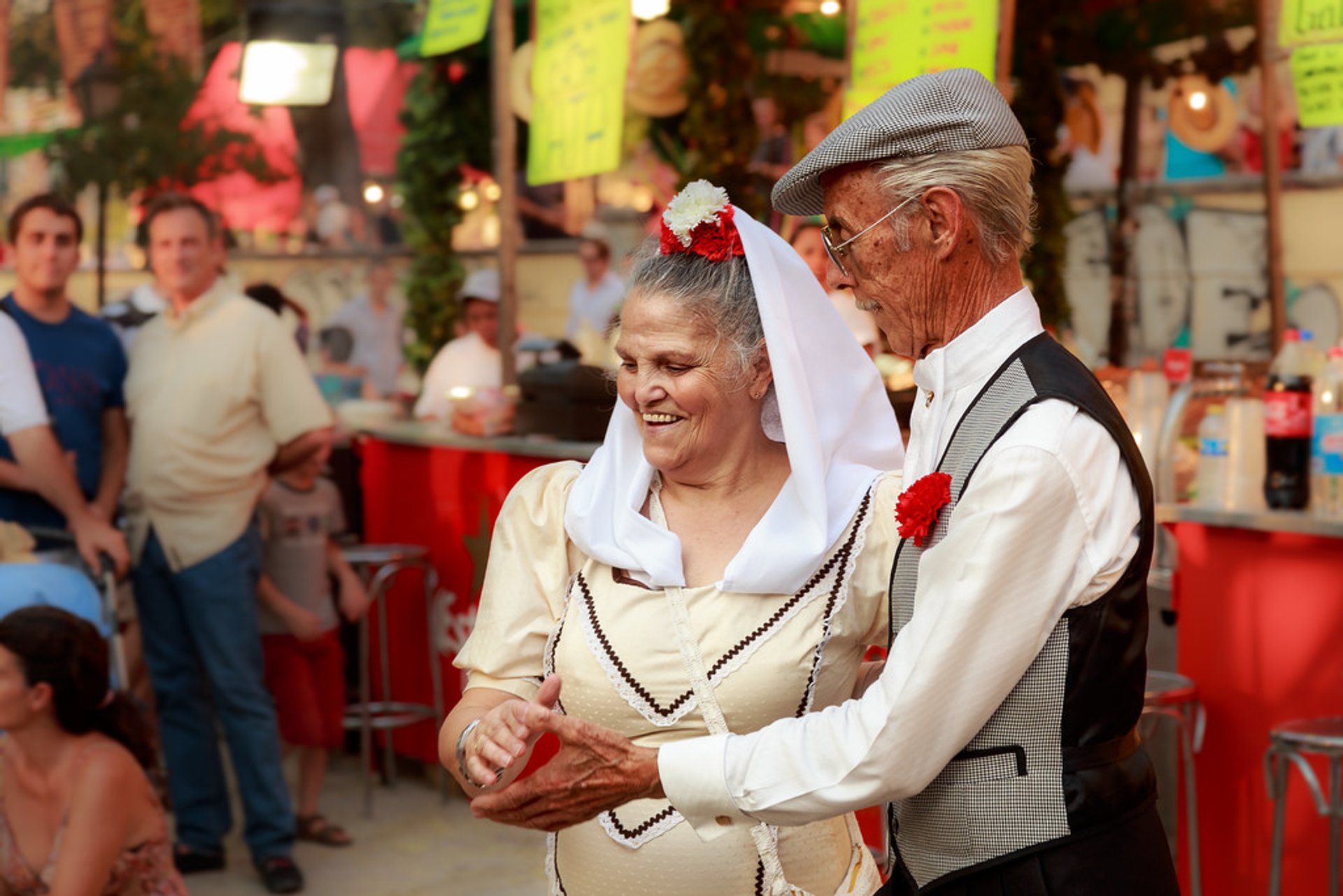 The beginning of this holiday is difficult to miss. The streets are decorated with flags, garlands, and lights. In the afternoon, marches pass through the city, and the celebrations continue with concerts and music in the evening. You will see how the locals, again and again, perform their traditional dance.
Traditional Spanish food is sold everywhere, for example, sangria, chocolate, sardines, and churros. It is known that there is the liveliest atmosphere in Madrid in August in these districts. This is a fantastic time to travel to Madrid.
Find hotels and airbnbs near August Fiestas (Fiestas de Agosto) (Map)
August Fiestas (Fiestas de Agosto) Featured in