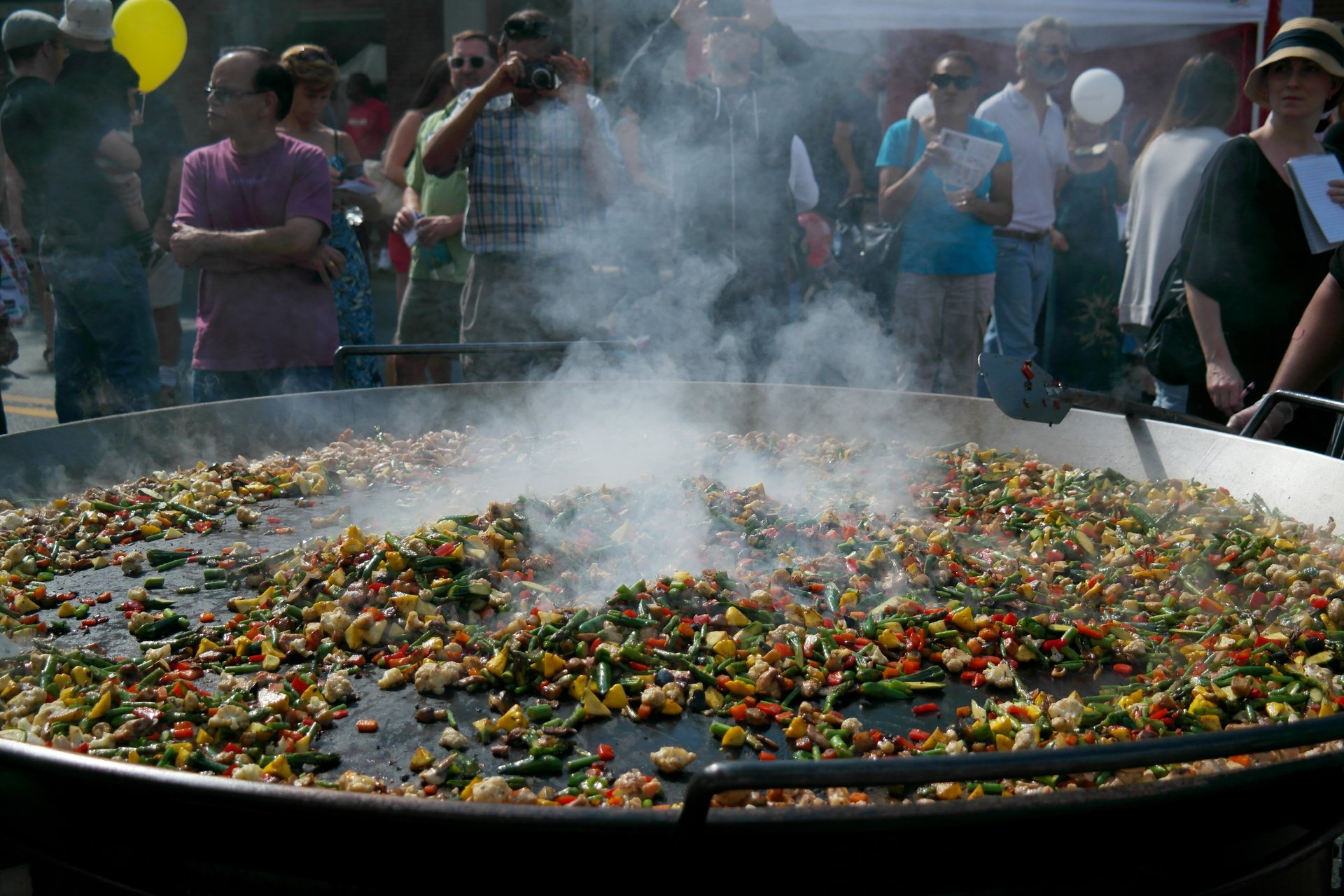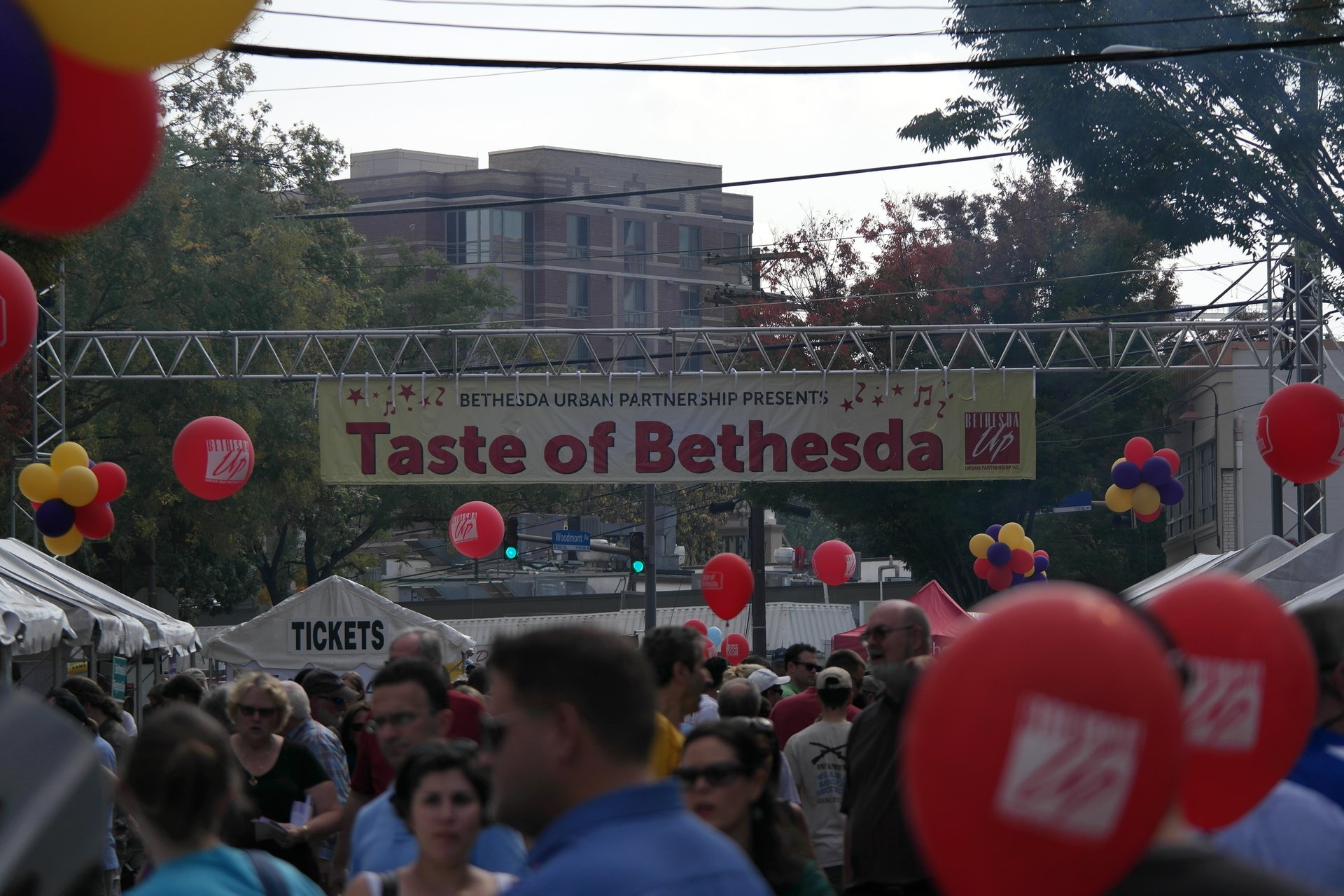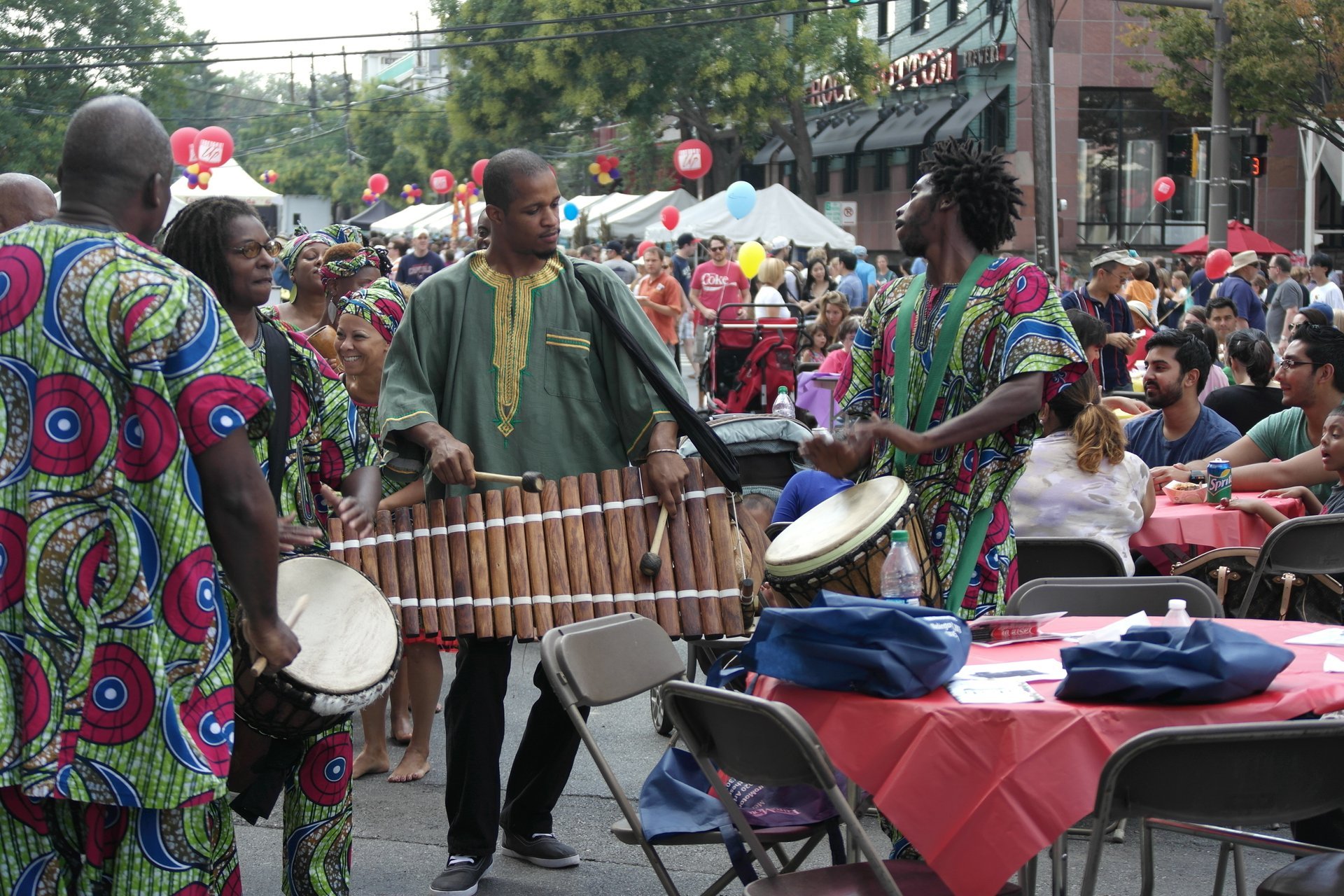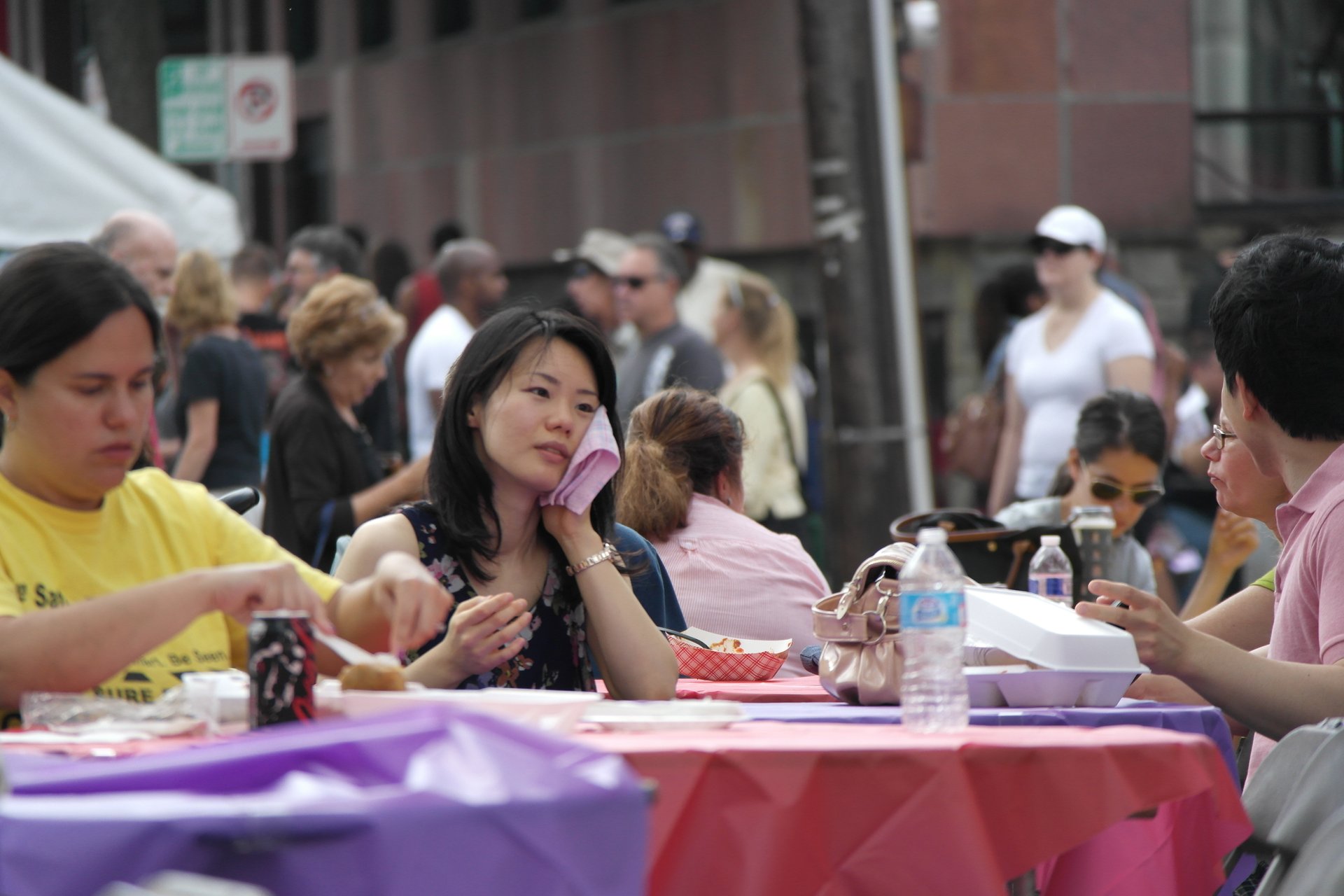 Every October, The Taste of Bethesda gathers more than 40,000 people in the suburb of Washington, DC. The famous food festival features around 60 restaurants and live music on five stages. Foodies from DC, Maryland and Virginia flock to Bethesda's Woodmont Triangle (on Norfolk, Cordell, St. Elmo, Del Ray, and Auburn Avenues) to try delicacies prepared by the best restaurants in the area and enjoy the live entertainment. The one-day festival, taking place from 11 a.m. till 4 p.m., also offers many kids activities like arts, crafts, balloons, and face painting.
The Taste of Bethesda was organized in the early 1990s by the Bethesda Urban Partnership. Every year, the best restaurants in the area like Olazzo, Georgetown Cupcake, Jaleo, Louisiana Kitchen & Bayou Bar, and Mussel Bar, present their most popular foods. Several stages host local and national talent such as Albino Rhino, Chopteeth, Hayley Fahey Band, Band of Us, Lea Morris, Wild Zappers, Lloyd Dobler Effect. Performers like Carpathia Folk Dance Ensemble and Nomad Dancers will also be entertaining the public.
While admission to the festival is free, participants will need $5 tickets to taste the food. Each serving can cost from one to four tickets. Don't miss your chance to see how the center of Bethesda turns into one giant kitchen!
Find hotels and airbnbs near Taste of Bethesda (Map)