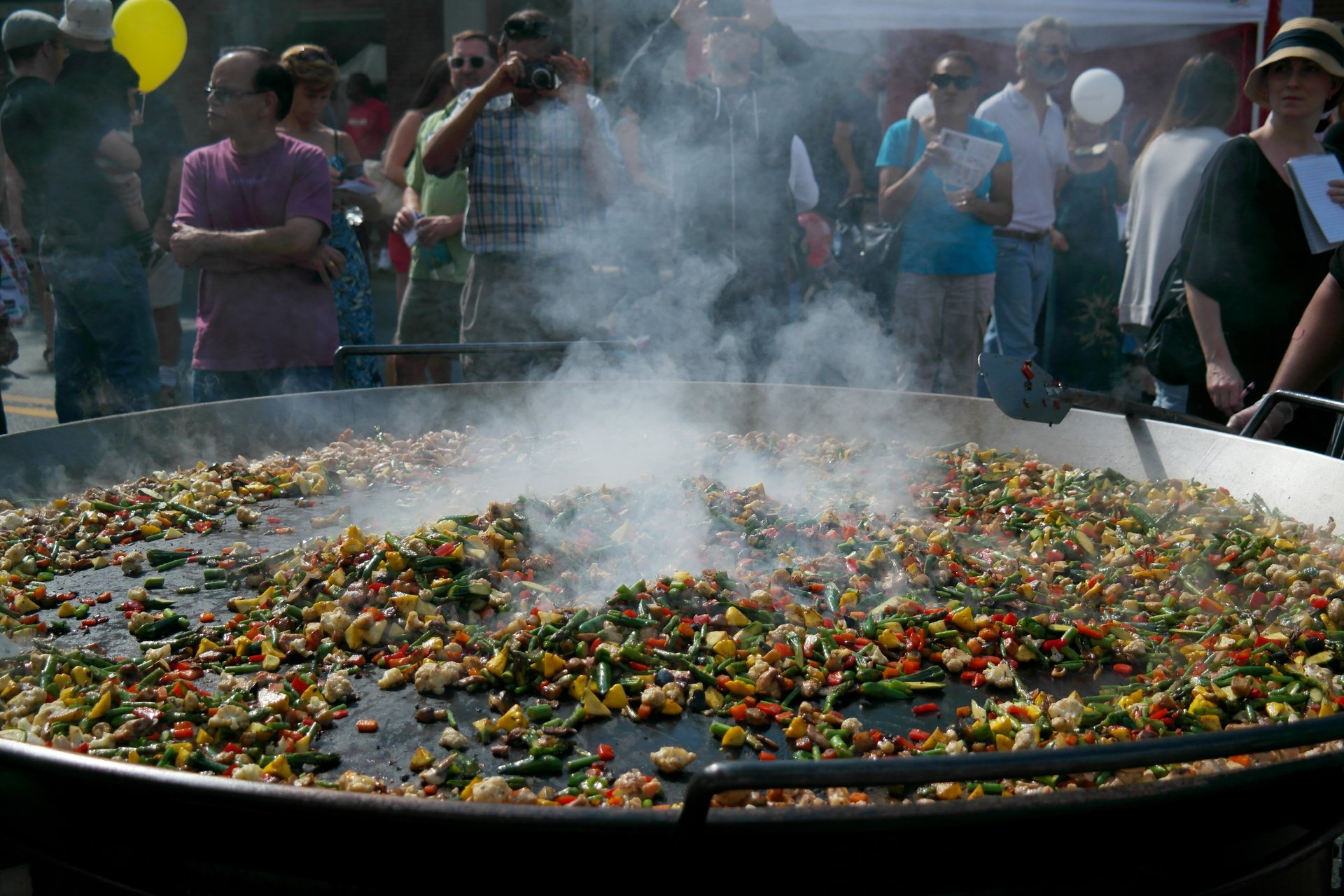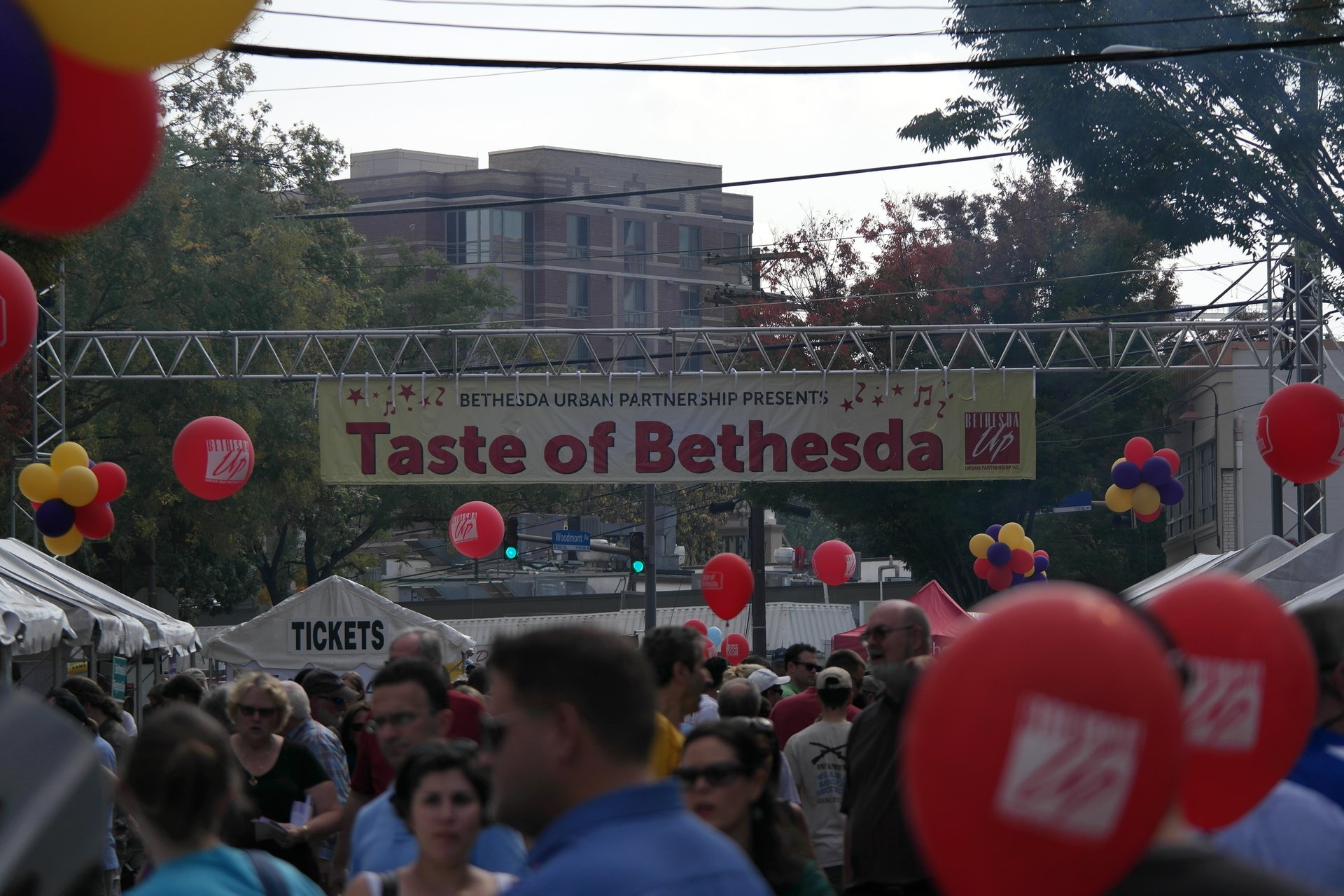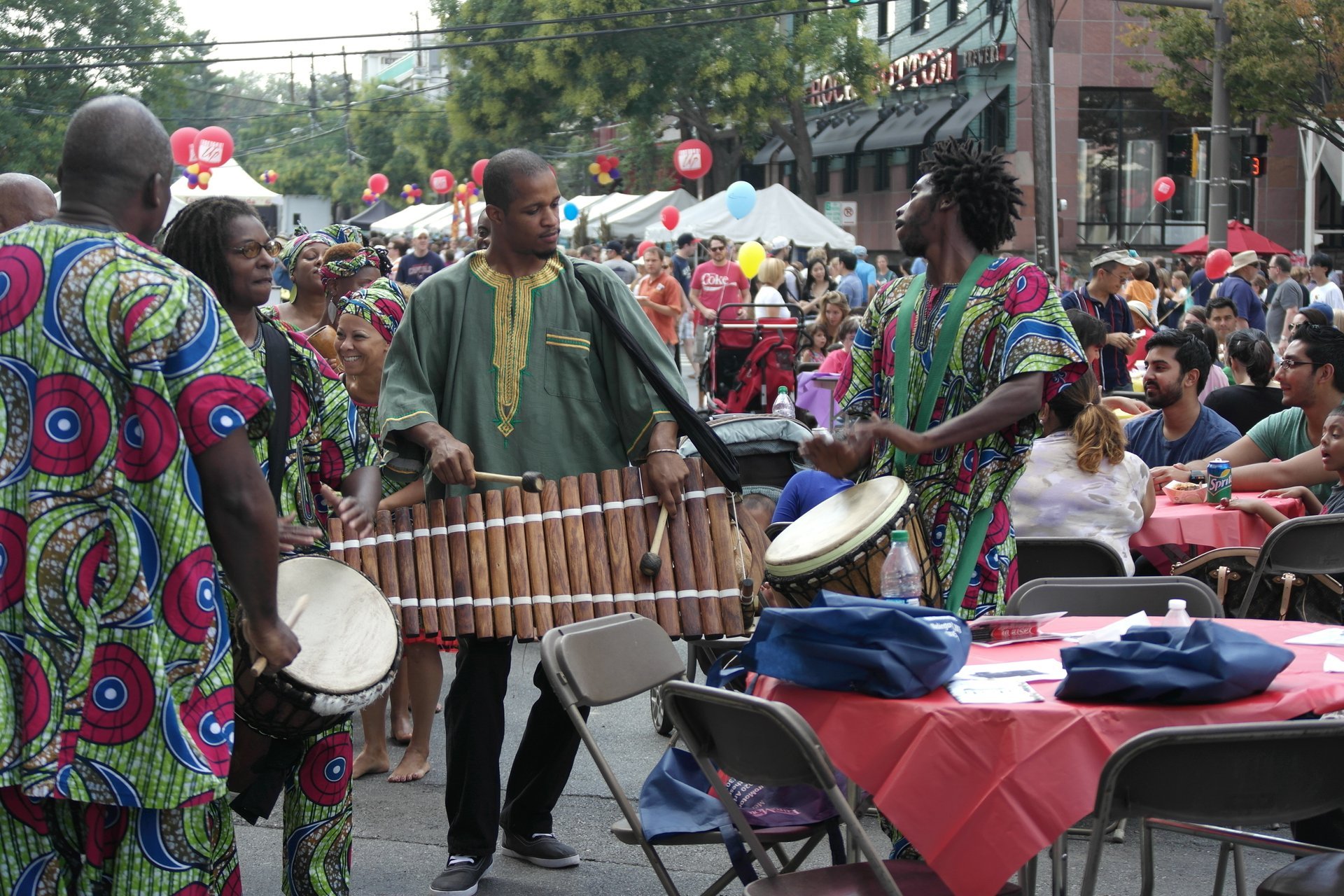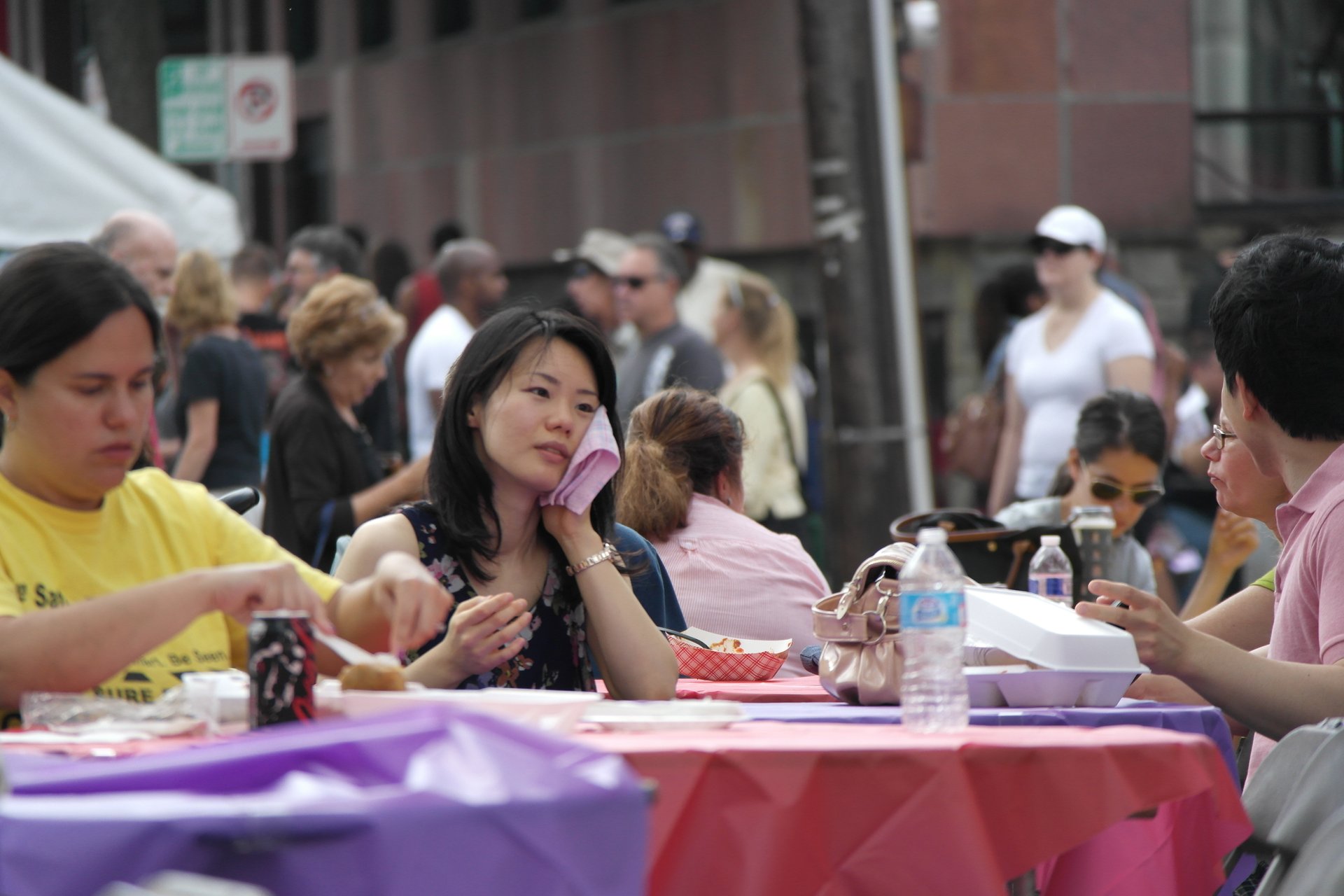 Ogni ottobre, il Taste of Bethesda raduna più di 40.000 persone nel sobborgo di Washington, DC. Il famoso festival gastronomico offre circa 60 ristoranti e musica dal vivo su cinque tappe. Gli addetti alla gastronomia provenienti da DC, Maryland e Virginia si rivolgono al triangolo di Woodmont di Bethesda (su Norfolk, Cordell, St. Elmo, Del Ray e Auburn Avenues) per provare le prelibatezze preparate dai migliori ristoranti della zona e godere dell'intrattenimento dal vivo. Il festival di un giorno, che si svolge dalle 11 del mattino. fino alle 16.00, offre anche molte attività per bambini come arte, artigianato, palloncini, e pittura del viso.
Il Taste of Bethesda è stato organizzato all'inizio degli anni '90 dalla Bethesda Urban Partnership. Ogni anno, i migliori ristoranti della zona come Olazzo, Georgetown Cupcake, Jaleo, Louisiana Kitchen & Bayou Bar, e Mussel Bar, presentano i loro cibi più popolari. Diverse tappe ospitano talenti locali e nazionali come Albino Rhino, Chopteeth, Hayley Fahey Band, Band of Us, Lea Morris, Wild Zappers, Lloyd Dobler Effect. Interpreti come Carpathia Folk Dance Ensemble e Nomad Dancers saranno anche intrattenere il pubblico.
Mentre l'ingresso al festival è gratuito, i partecipanti avranno bisogno di 5 biglietti per assaggiare il cibo. Ogni servizio può costare da uno a quattro biglietti. Non perdetevi l'occasione di vedere come il centro di Bethesda si trasforma in una cucina gigantesca!
Trova hotel e airbnb vicino a Taste of Bethesda (Mappa)