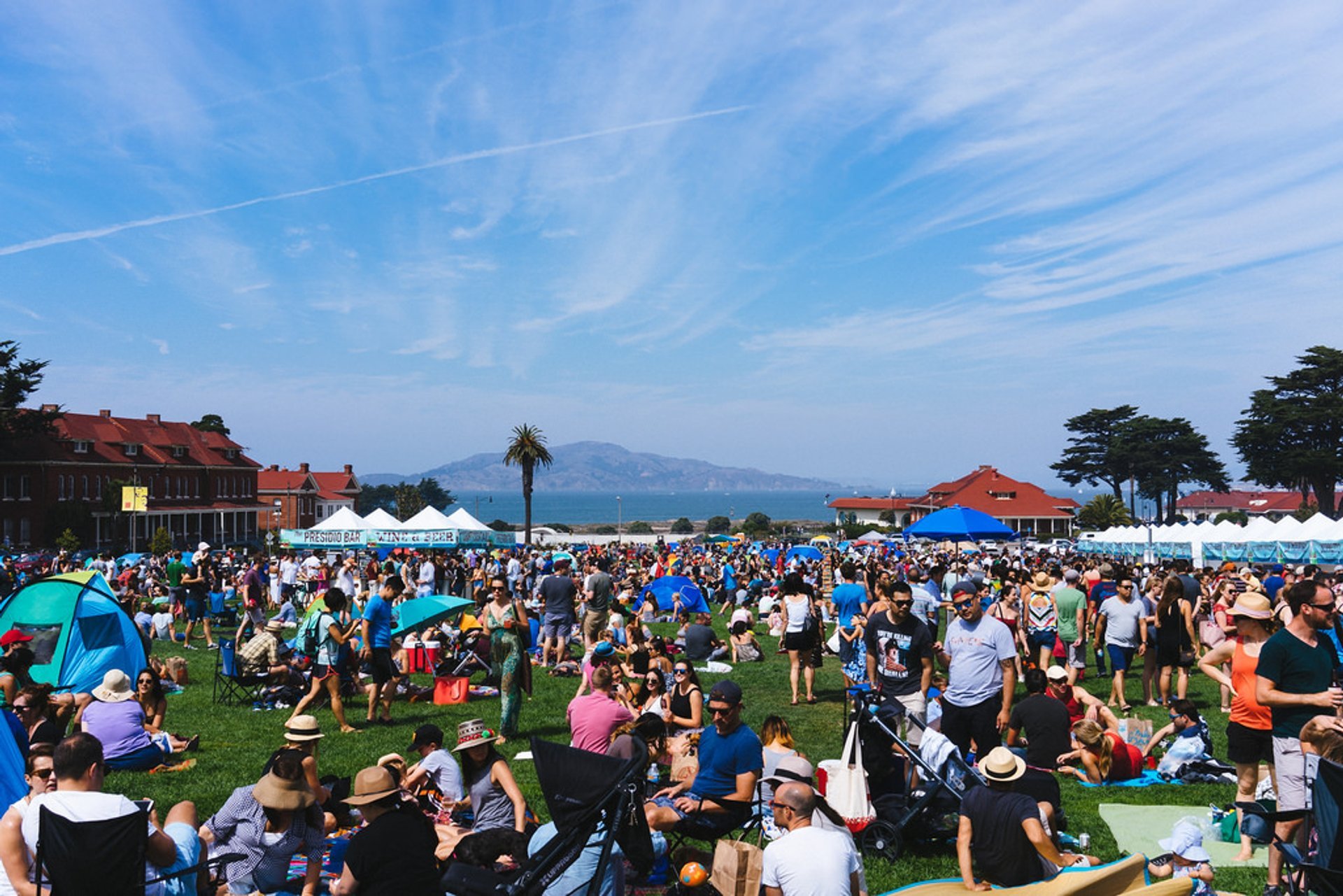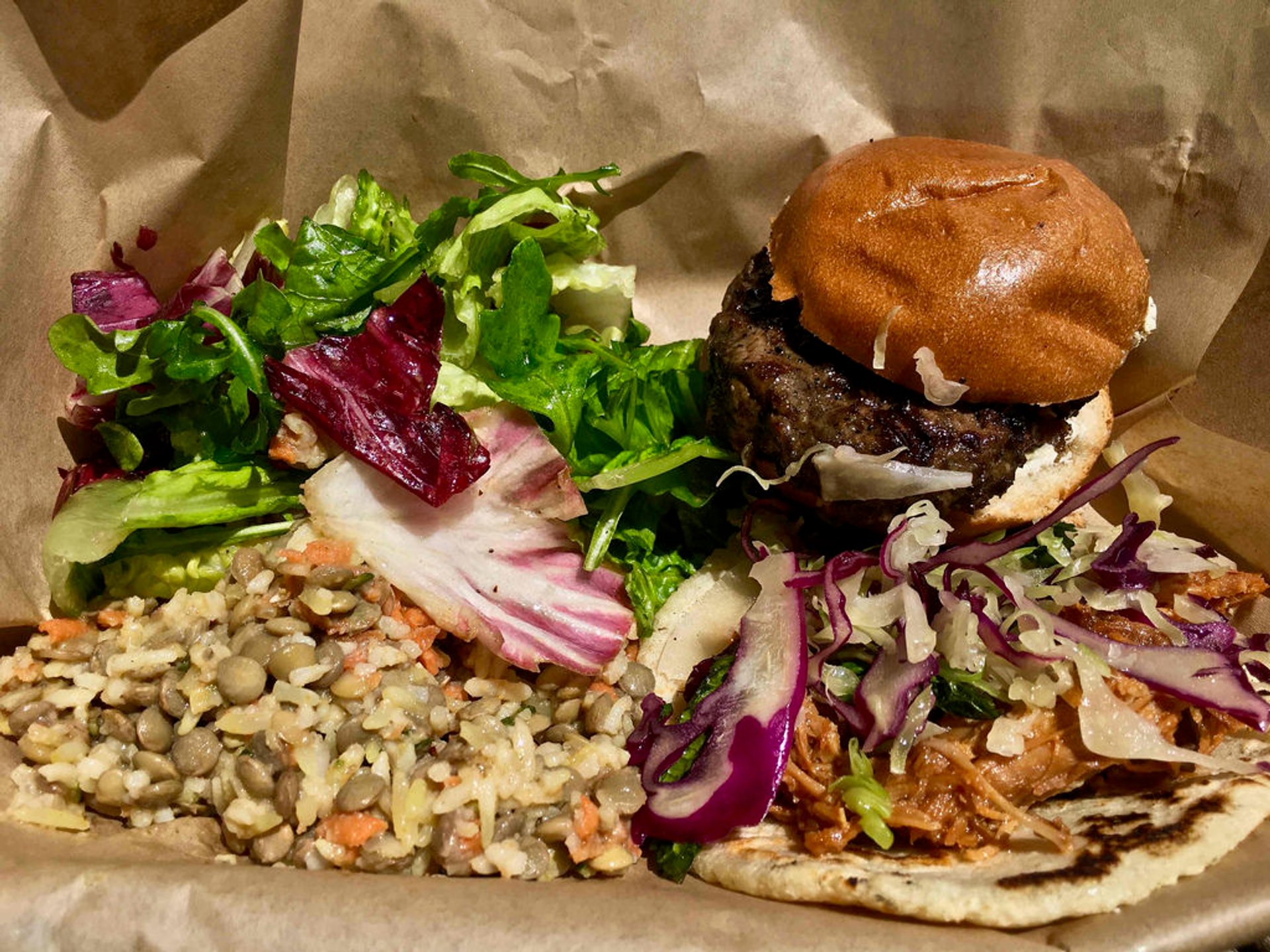 The Sunday Presidio Picnic by Off the Grid offers an unforgettable season of sunbathing, feasting, and memory making. Each event, as one of the largest seasonal market experiences, celebrates the diversity of the San Francisco Bay Area and attracts thousands of international visitors, guests from neighbouring cities and, of course, Bay Area locals.
The park picnic is open to the public and will naturally make you stumble upon the freshest foods, yummy drinks, friendly faces, goods from local retailers, and lawn games. Presidio Picnic usually features not only mobile food creators but also music, free yoga classes and bike ride lessons for kids with bicycles and outfit included. Apart from discovering infinite street food fare, you can explore some scenic trails or to relax with a book.
So grab your blanket and head to the giant lawn of Main Parade Ground for a great family event. Incredible views of the park, San Francisco Bay, and the whole city are a great bonus.
Find hotels and airbnbs near Presidio Picnic (Map)