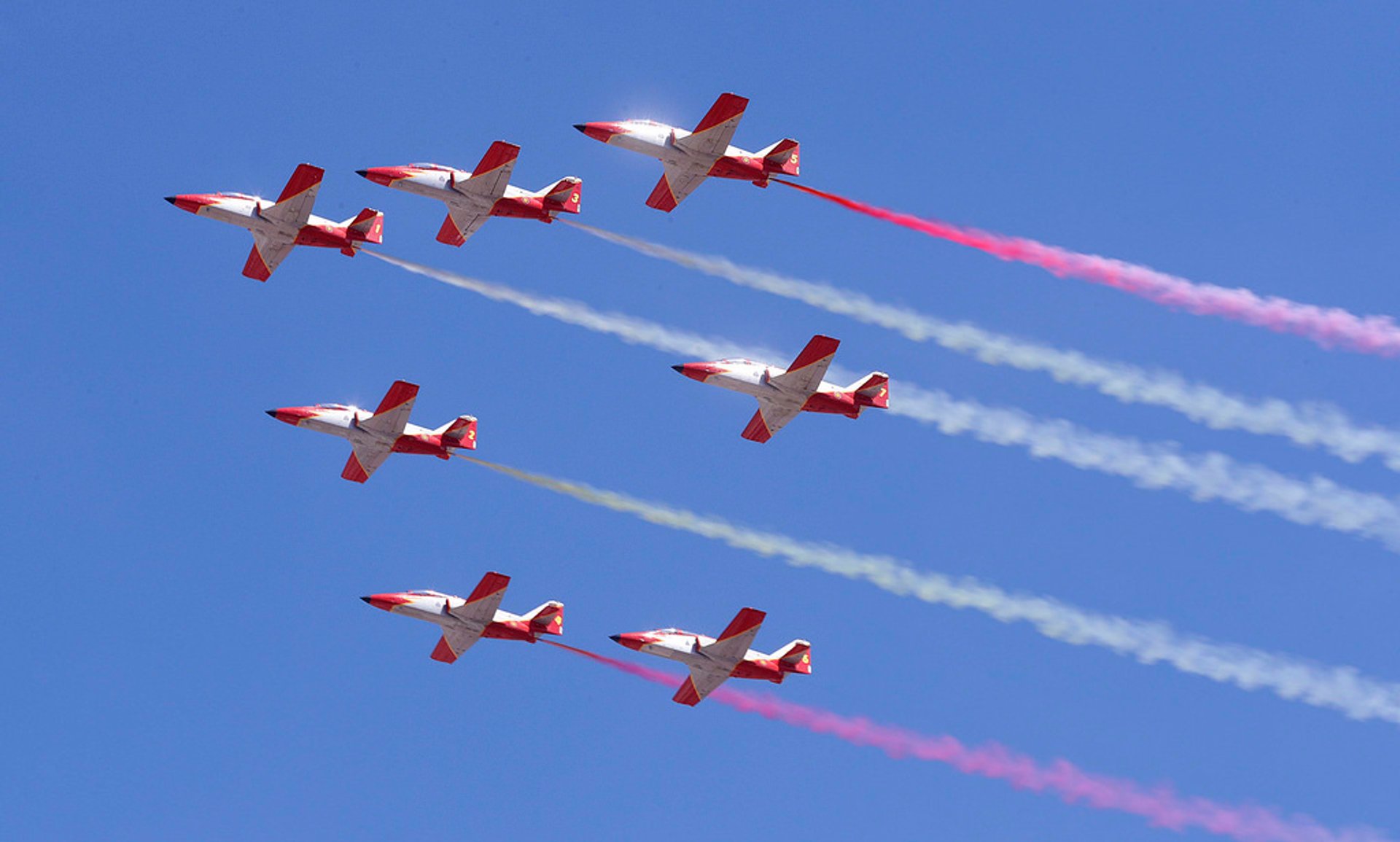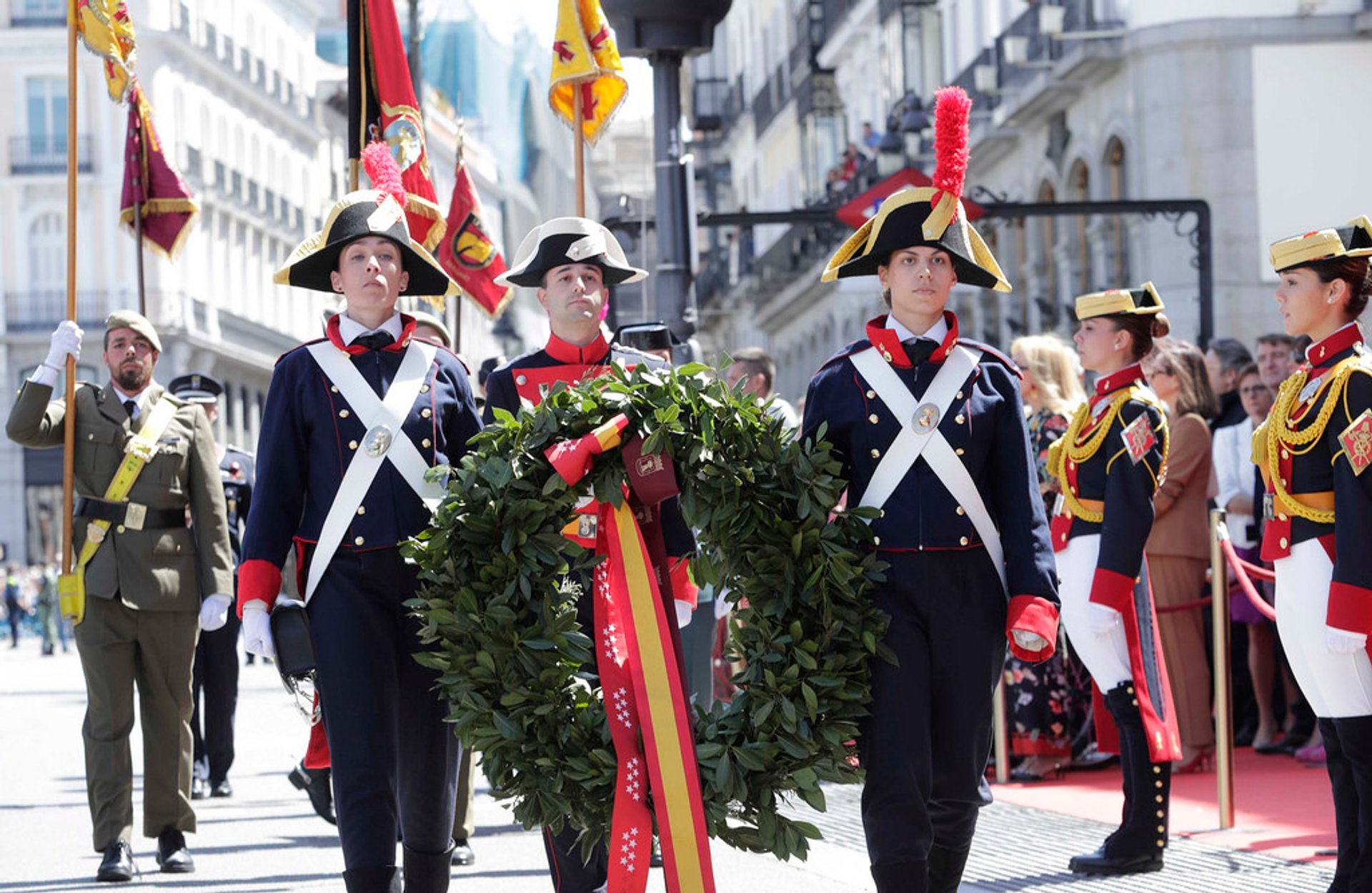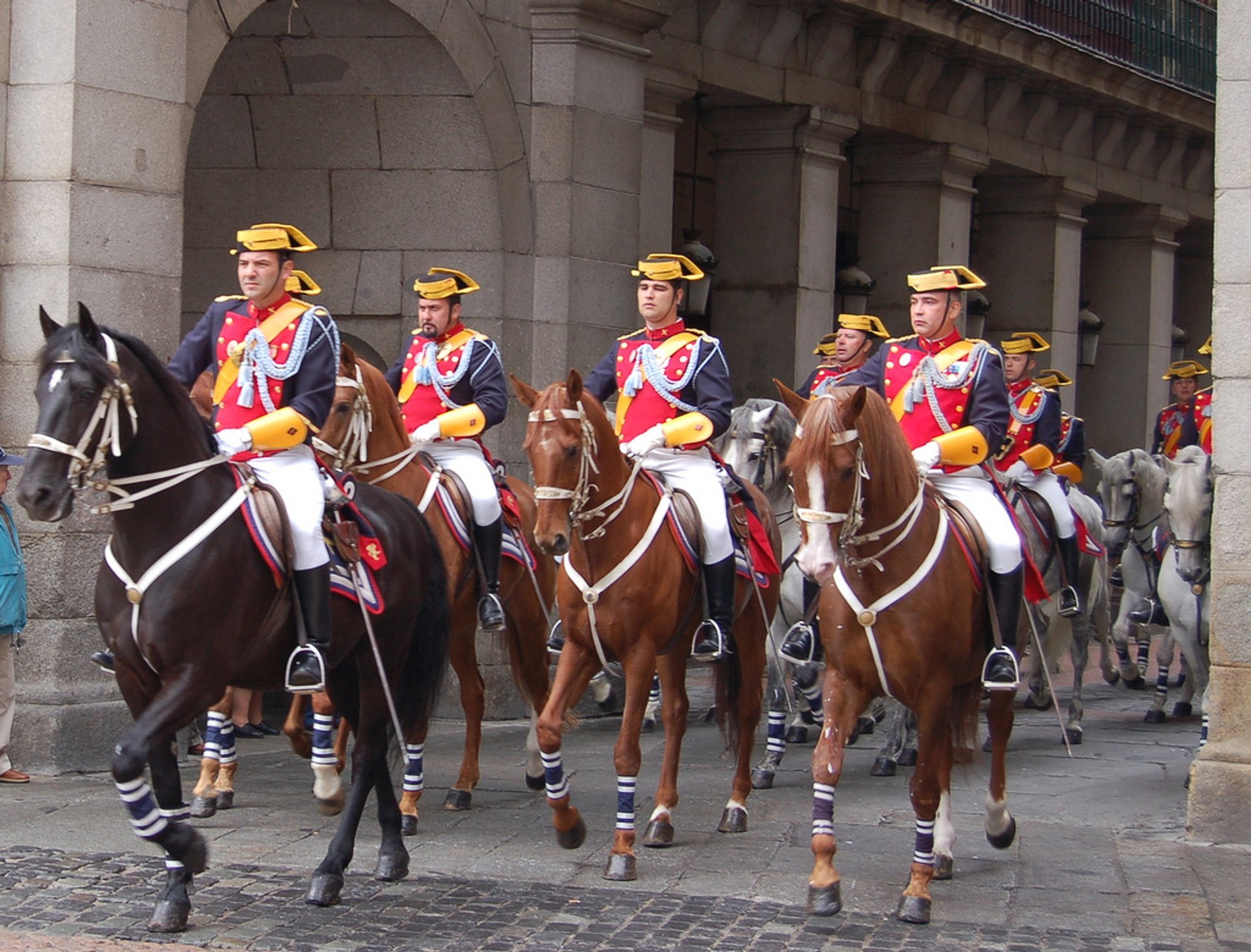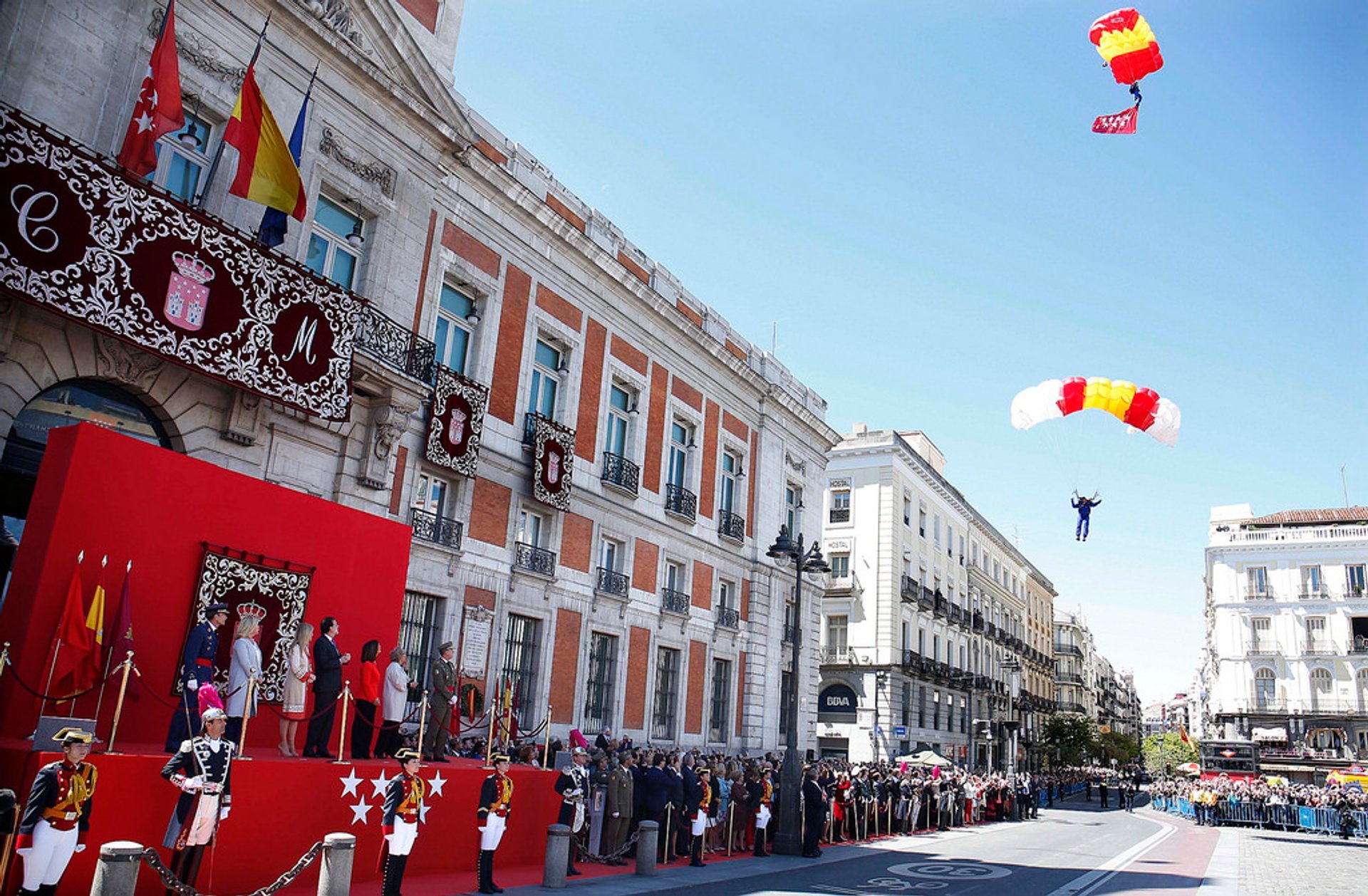 Fiesta Dos de Mayo (May, 2nd) is celebrating the victory over Napoleon in 1808. Day of Madrid is of the most patriotic and popular festivals in Spain. The noisiest celebrations take place on Plaza del Dos de Mayo in Madrid. The Fiesta promises a rich program with concerts, people dancing in the streets, and sports competitions.
In the evening of the first of May in the gardens of Vistillas (Jardines de Las Vistillas), you can see huge fireworks. The culmination of the celebration is always the military parade of the royal troops (Desfile military), which takes place on the central squares—Plaza Puerta del Sol and Plaza del Dos de Mayo. The latter is located on the site of the famous barracks Montelion which became the epicentre of the uprising in 1808.
Fiesta Dos de Mayo is the day when the townspeople show how proud they are that they are madrileño. The festival is known as the City Day and the Day of the Community of Madrid. The atmosphere of the holiday reigns in the air with everyone being happy.
Find hotels and airbnbs near Fiesta Dos de Mayo (Day of Madrid Festival) (Map)