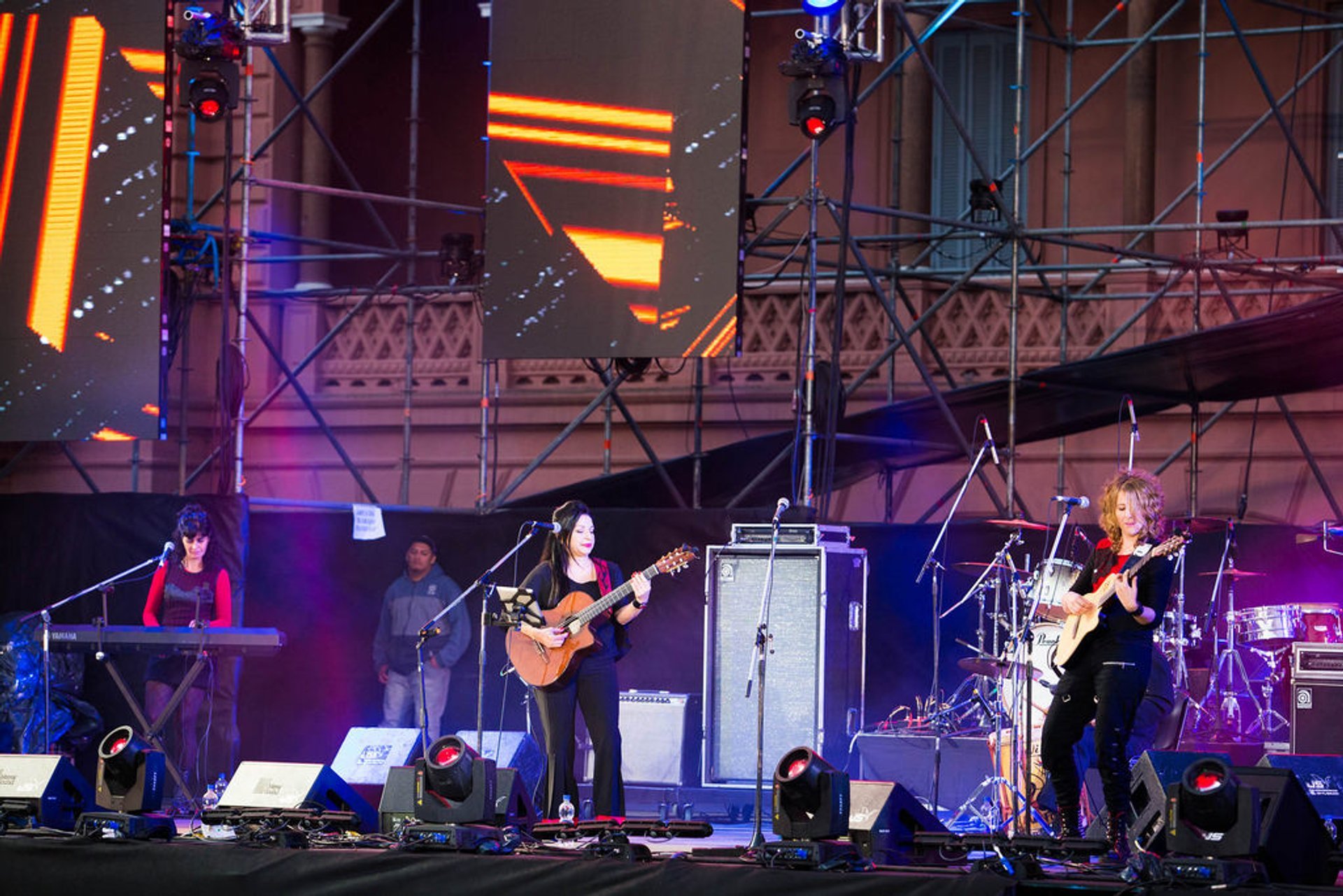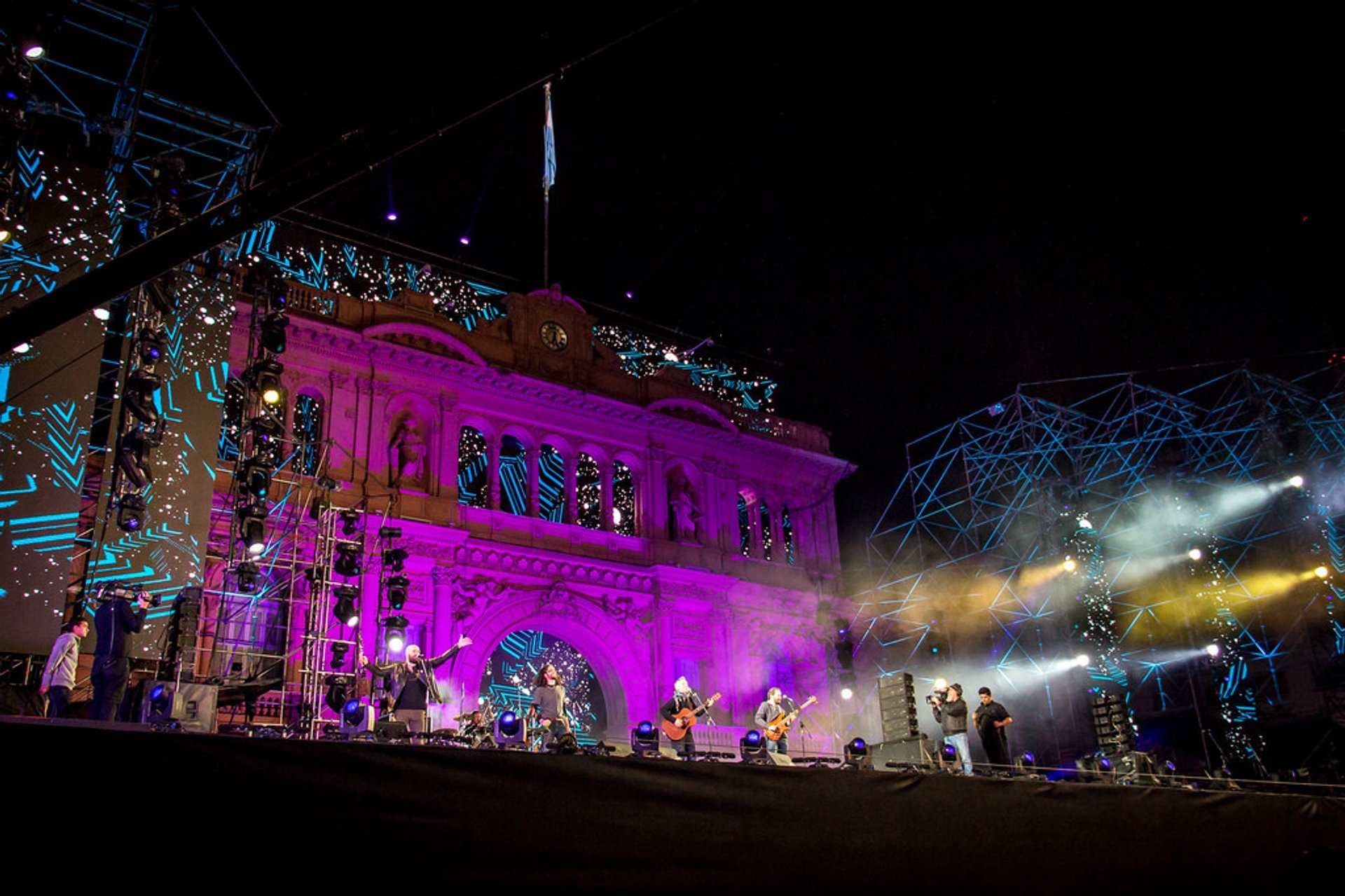 Margarita Solé / Ministerio de Cultura de la Nación
May Revolution Day (Día de la Revolución de Mayo)
Featured in
This date is one of the most important for Argentinians. Every May 25th, they celebrate the anniversary of their Independence: in 1810 a junta took over from the Spanish viceroyalty and the country declared independence from Spain.
Traditionally, local people celebrate their independence day in a big way—with marches and concerts, public rallies, and meetings. From the early morning, all the streets are engulfed by a boisterous crowd of thousands of people that take part in the demonstration. These events typically go late into the evening.
A special mass is also conducted at the churches and plays are staged in the Colon Theater in the capital city of Buenos Aires. Usually, Argentinians prepare traditional cuisine on this day in acknowledgement of their ancestors who made it through the revolution. The celebrations last until midnight with music, fireworks, and other festive activities.
Find hotels and airbnbs near May Revolution Day (Día de la Revolución de Mayo) (Map)
May Revolution Day (Día de la Revolución de Mayo)
Featured in