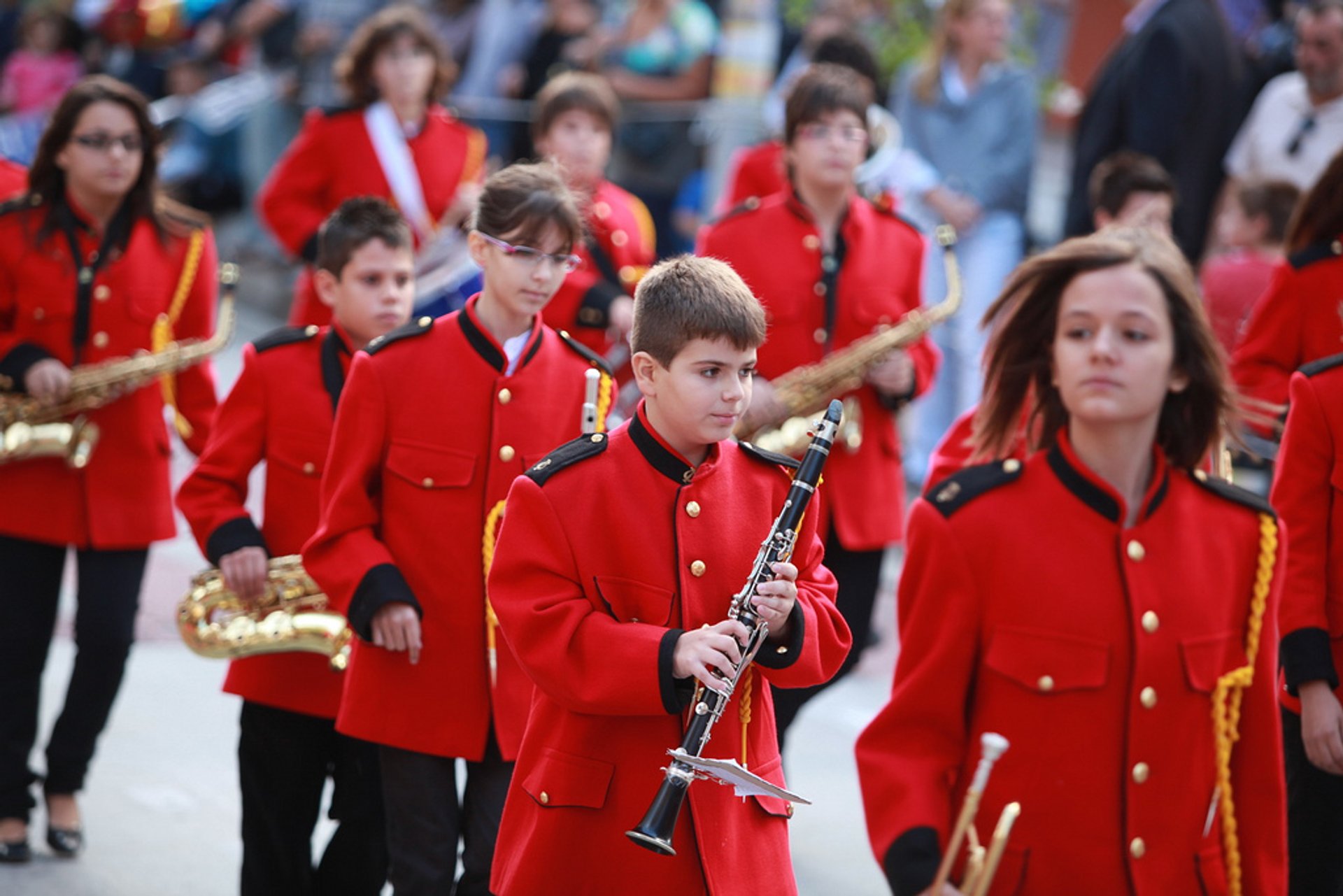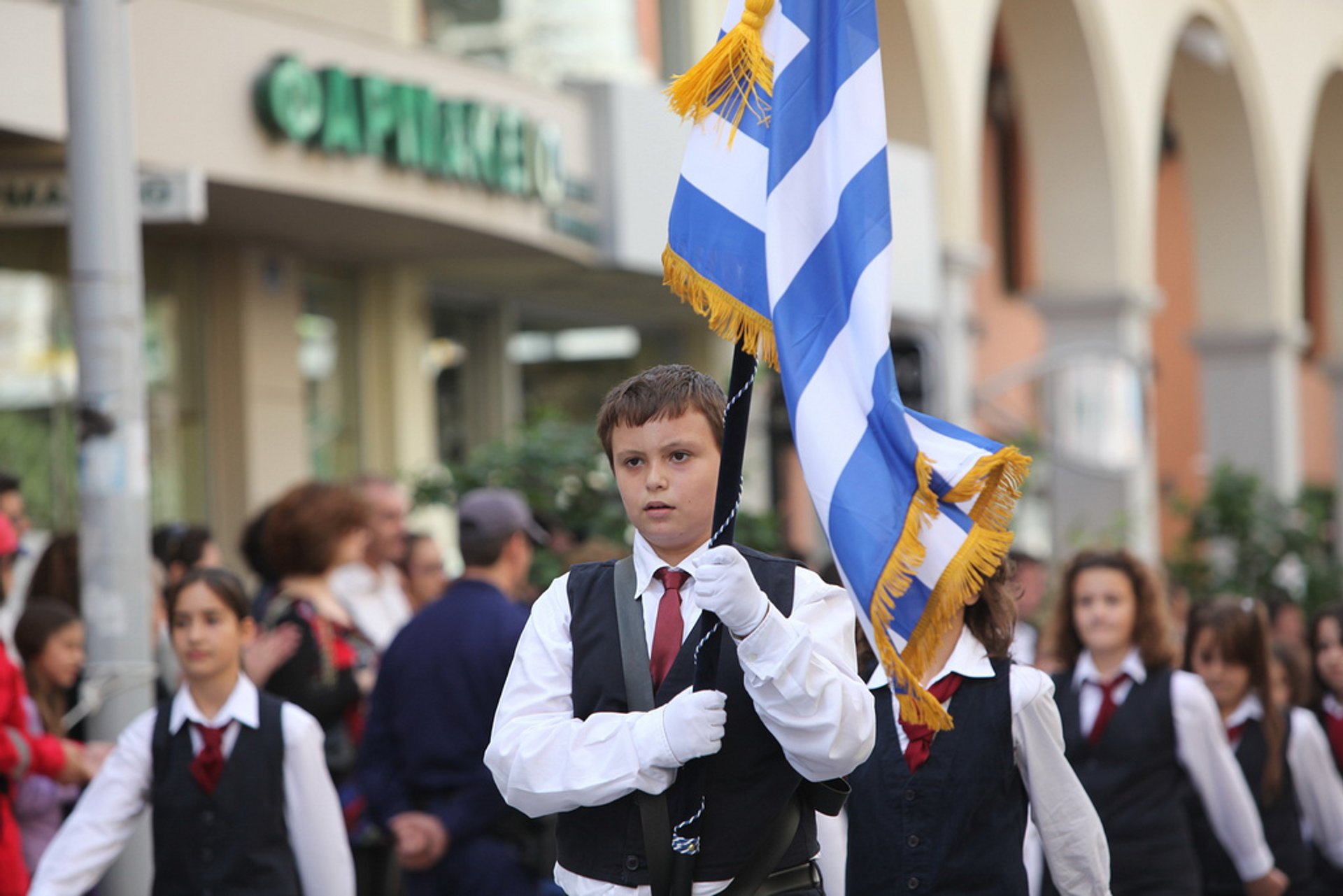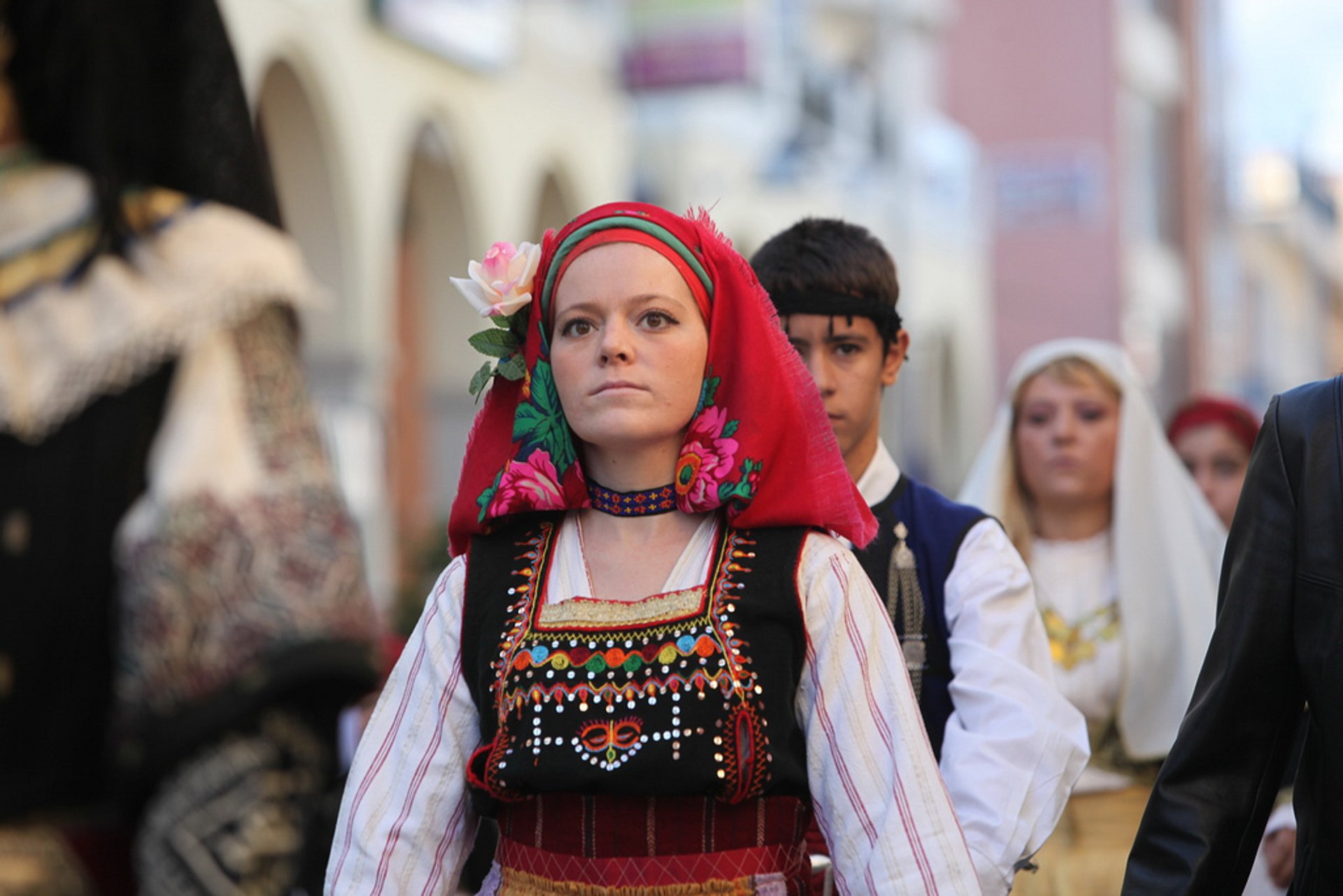 Oxi Day which is also known as Ohi, Ochi or Okhi Day is a prominent public holiday in all around Greece. The holiday is celebrated every year on the 28th of October. Oxi Day commemorates the "No" of Ioannis Metaxas who prevented Greece occupation by Italian troops in 1940. "Oxi" means "No" in the Greek language. That's why the holiday gained this name.
During the holiday you will see lots of militaries, student parades, and union marches. In the meanwhile, coastal towns prepare naval parades and waterfront celebrations. Streets will be decorated with national flags, and you will feel Greek patriotism and how locals are proud of their country.
The largest Oxi Day parade takes place in Athens. Starting at 11 a.m. the procession goes along Leoforos Vassilissis Amalias Avenue. It salutes to the past the Greek Parliament and finishes its march at Panepistimiou Street. The parade features marching bands, army units, schools, clubs, and societies wearing Greek national costumes. Be ready that during the celebration streets can be extremely busy and closed for traffic. Besides, most archaeological sites and tourist sites will be closed too.
Find hotels and airbnbs near Oxi Day (Ohi Day) (Map)