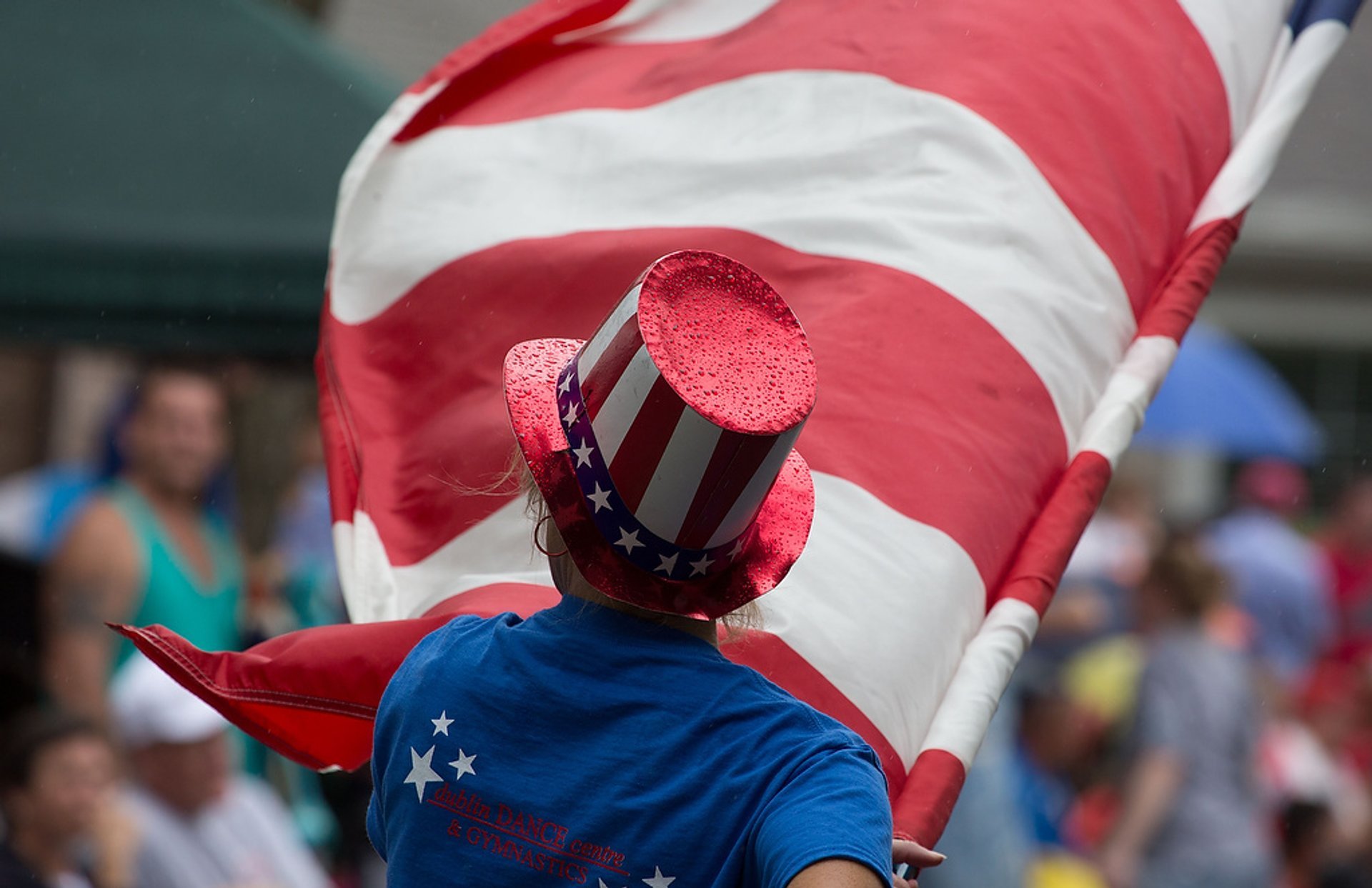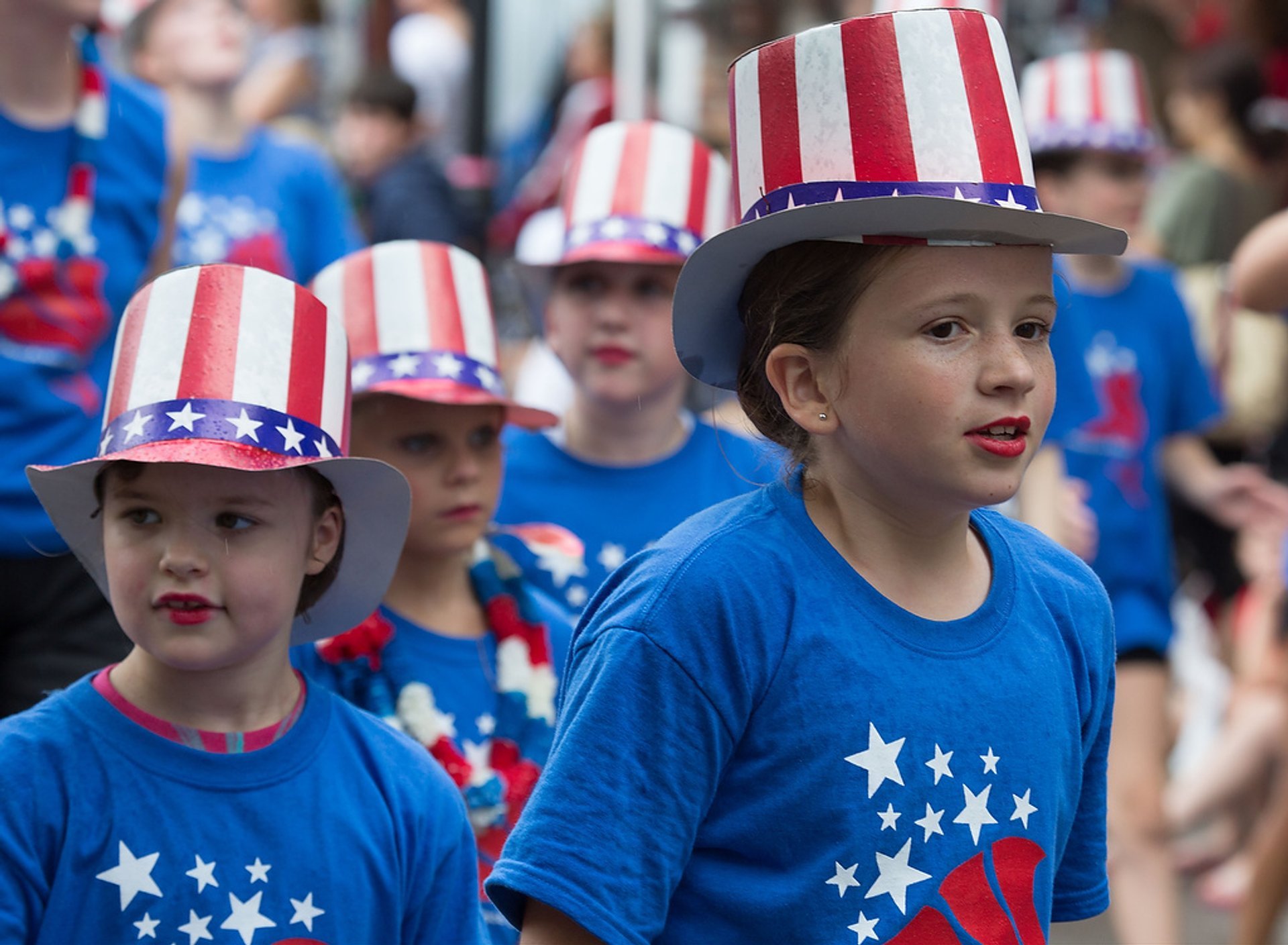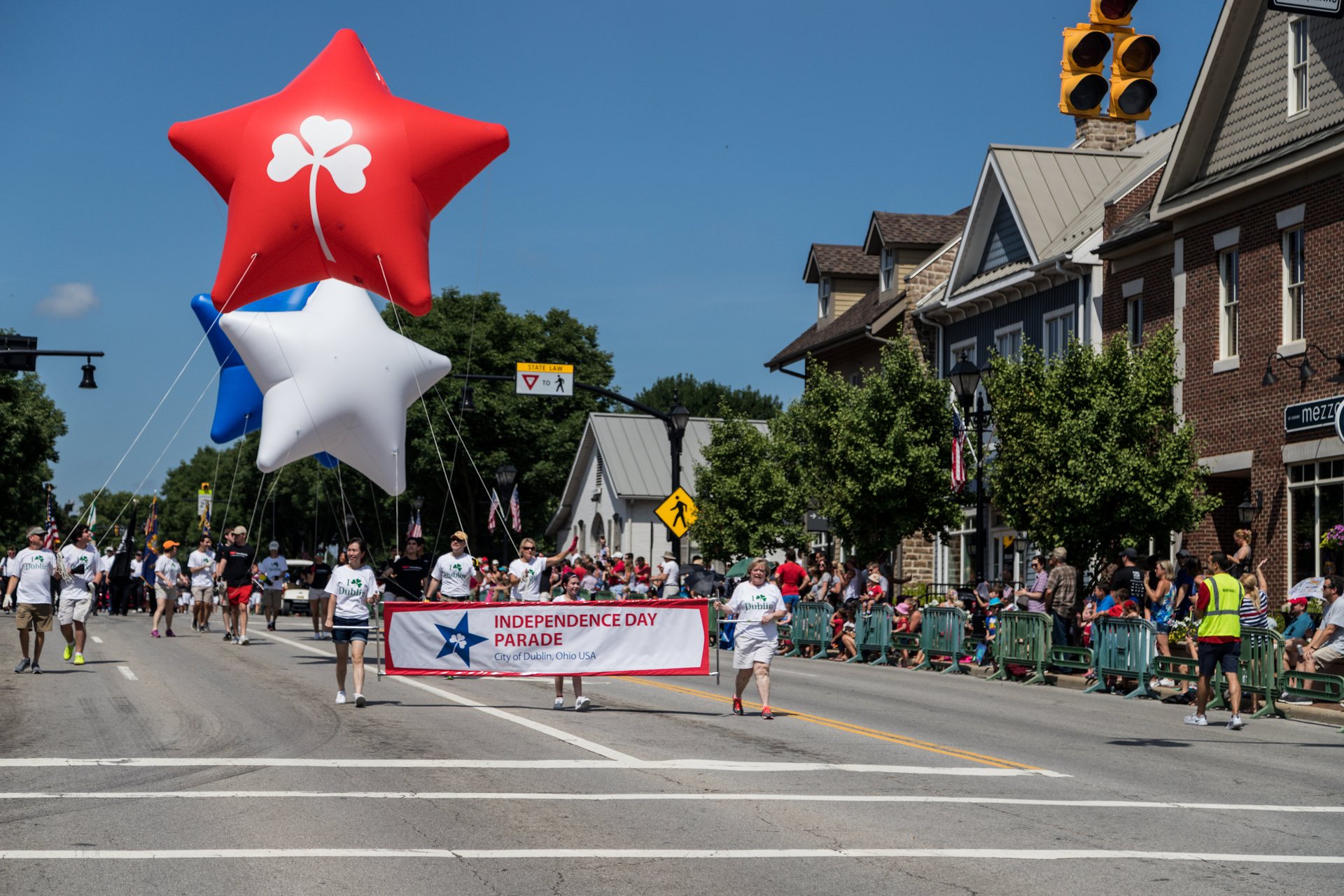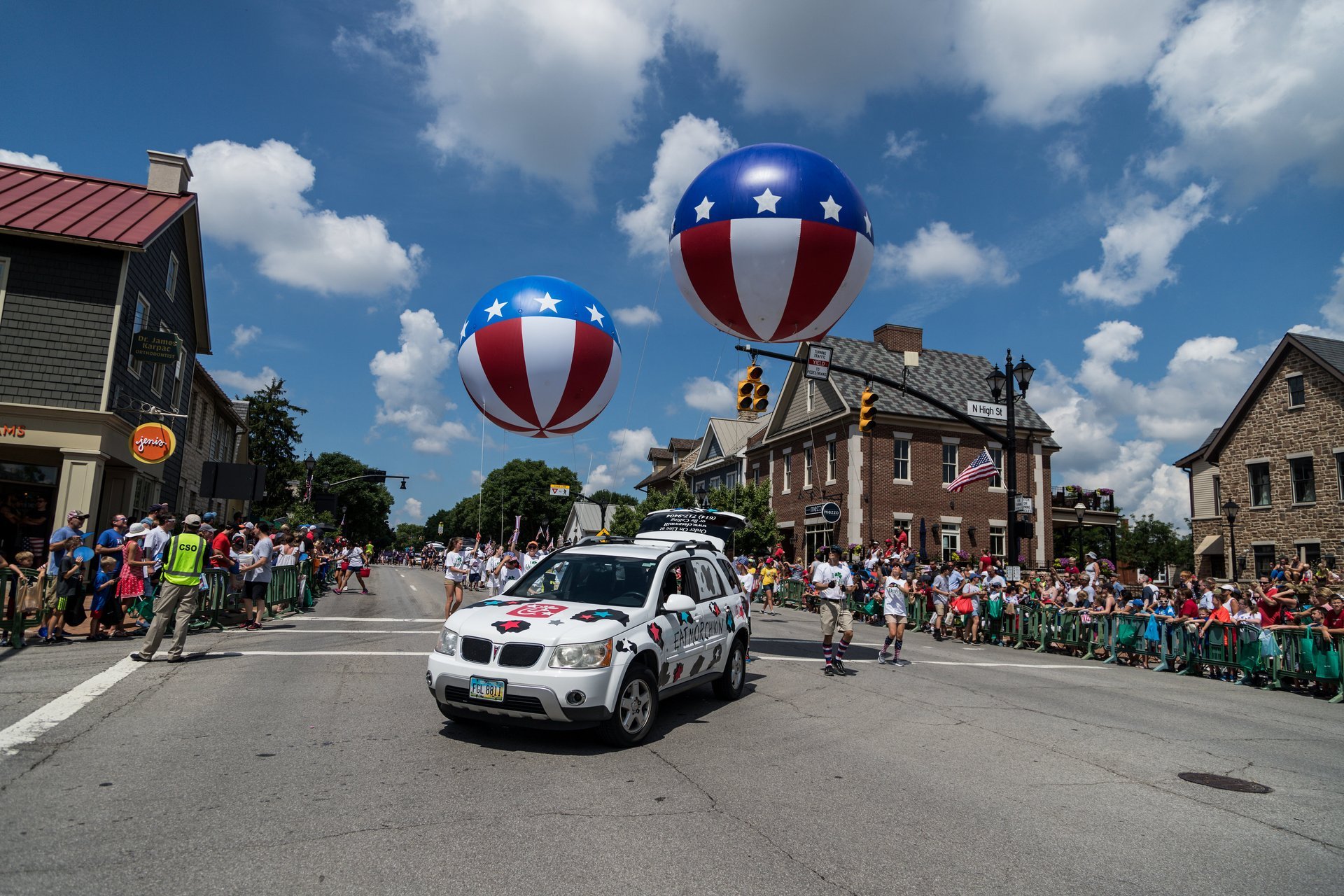 Dublin is the city in Ohio that knows how to party! It's famous for its world-class St. Patrick's Day and Independence Day celebrations. In July, the whole city covers itself in stars and stripes as well as red, white and blue to celebrate America's freedom. Festivities begin with the annual Sherm Sheldon Fishing Derby followed by the Inflation Celebration in Metro Center and the long-awaited Independence Day Parade. The festive day ends with a fabulous fireworks display.
Sherm Sheldon Fishing Derby (July 4, 2023)
The Annual Sherm Sheldon Fishing Derby takes place at 8 am at the Dublin Community Recreation Center pond starting from 8 am. Every July 4th, many local fishing enthusiasts gather by the pond for an exciting inter-generational competition. Participants of four age categories (6 and under, 7-9 years old, 10-12 years old, and 13 and up) should bring their own pole and bait. The registration area at the corner of the pond opens at 7:45 am. Prizes are awarded to the participants in all four age divisions for catching the longest fish.
Independence Day Parade (July 4, 2023)
Independence Day Parade starts at 11 am at the Historic Dublin Downtown (Historic Dublin, 1 W. Bridge St.). Giant inflatable characters are the main attraction of the event. The parade also includes floats, bagpipers, Irish dancers, school marching bands, and more.
Other entertainment
The parade is followed by a festival at Dublin Coffman High School Stadium featuring fun activities and games. Live music and other entertainment include headliners like Michael McDonald and Chaka Khan. The performance lasts from 5 pm to 9 pm.
4th of July Fireworks (July 4, 2023)
Last but not least highlight of the celebration is a dazzling fireworks display that starts at 9:50 pm. and can be easily seen from Dublin Coffman High School Stadium.
Find hotels and airbnbs near 4th of July in Dublin (Map)