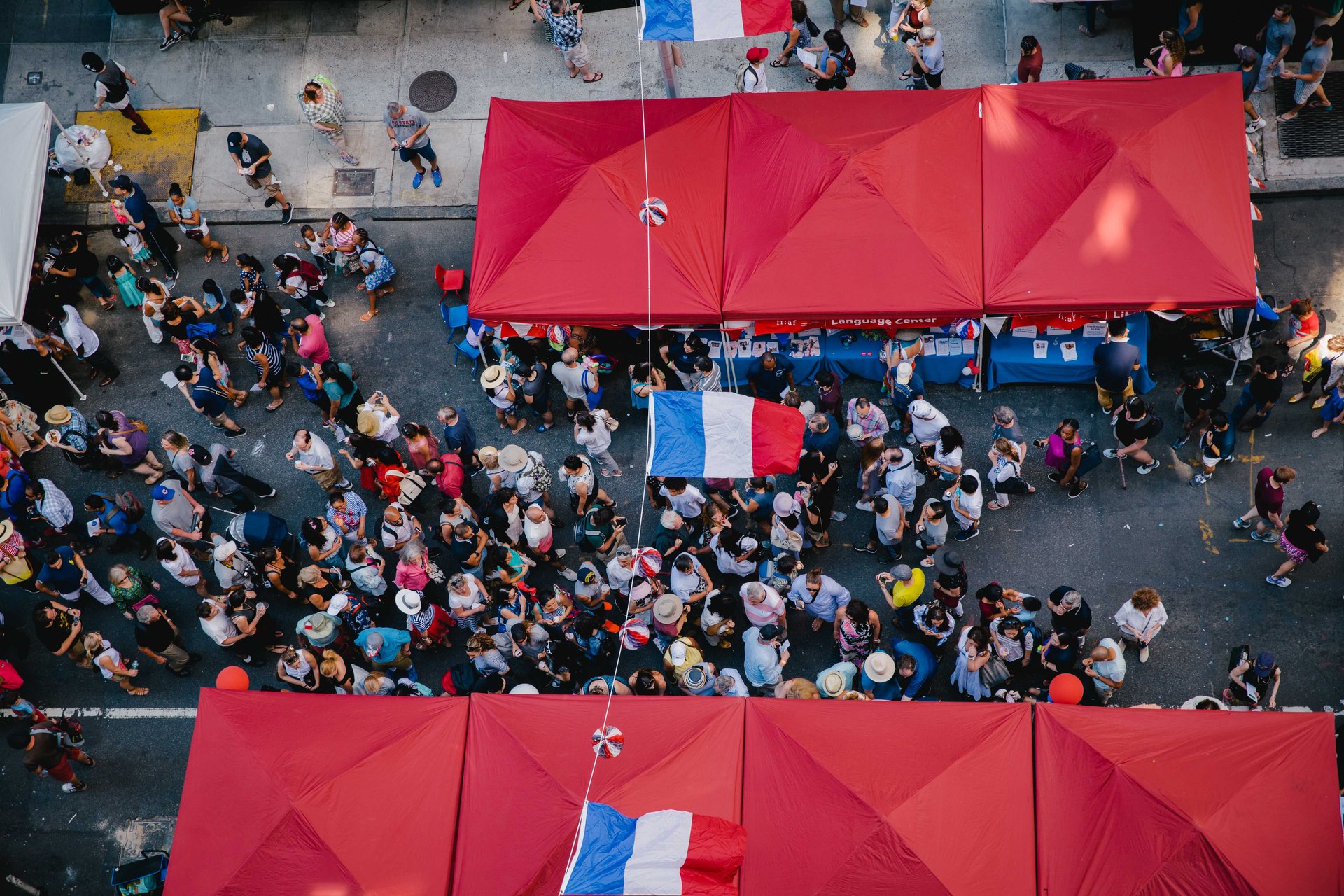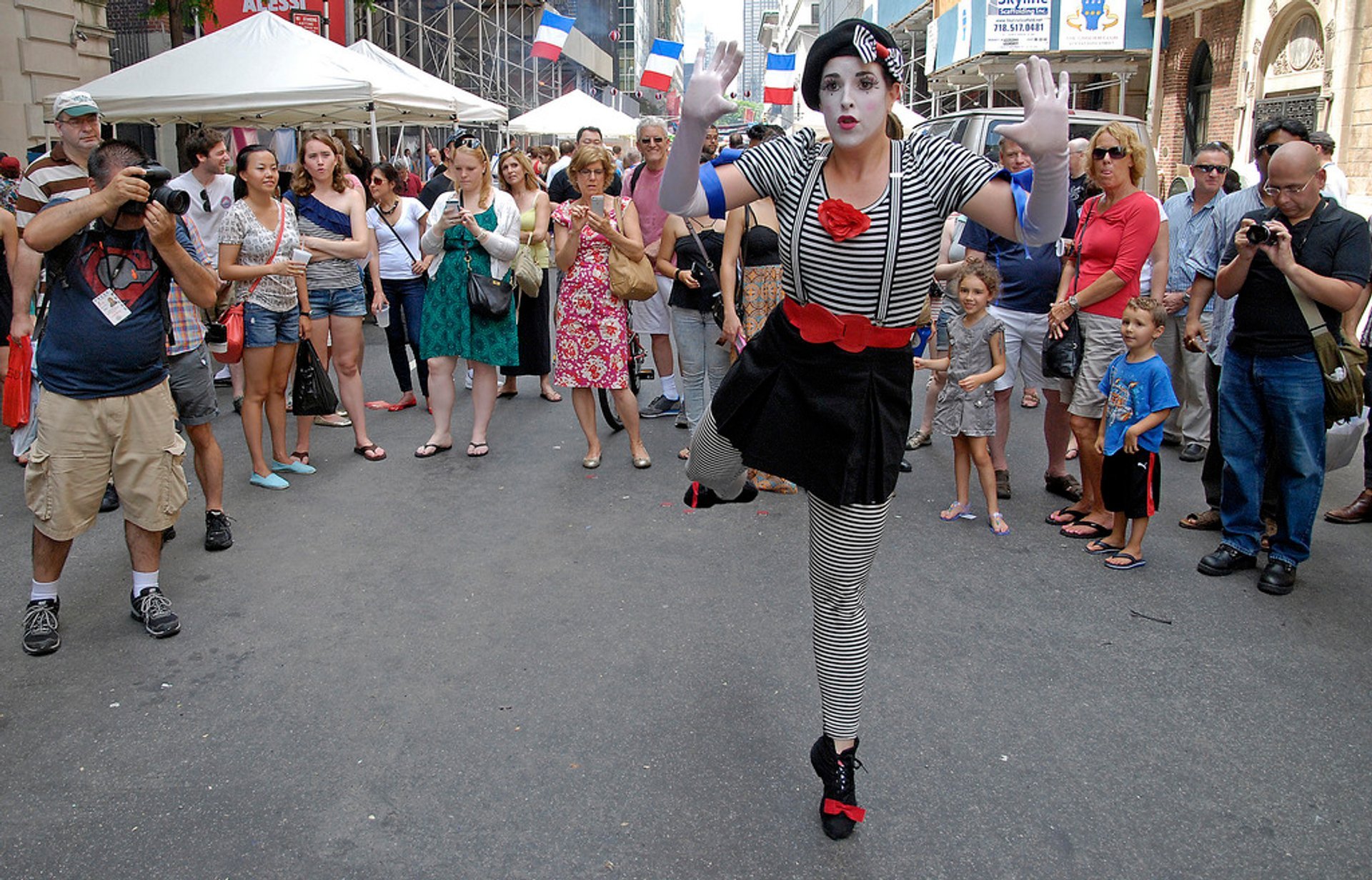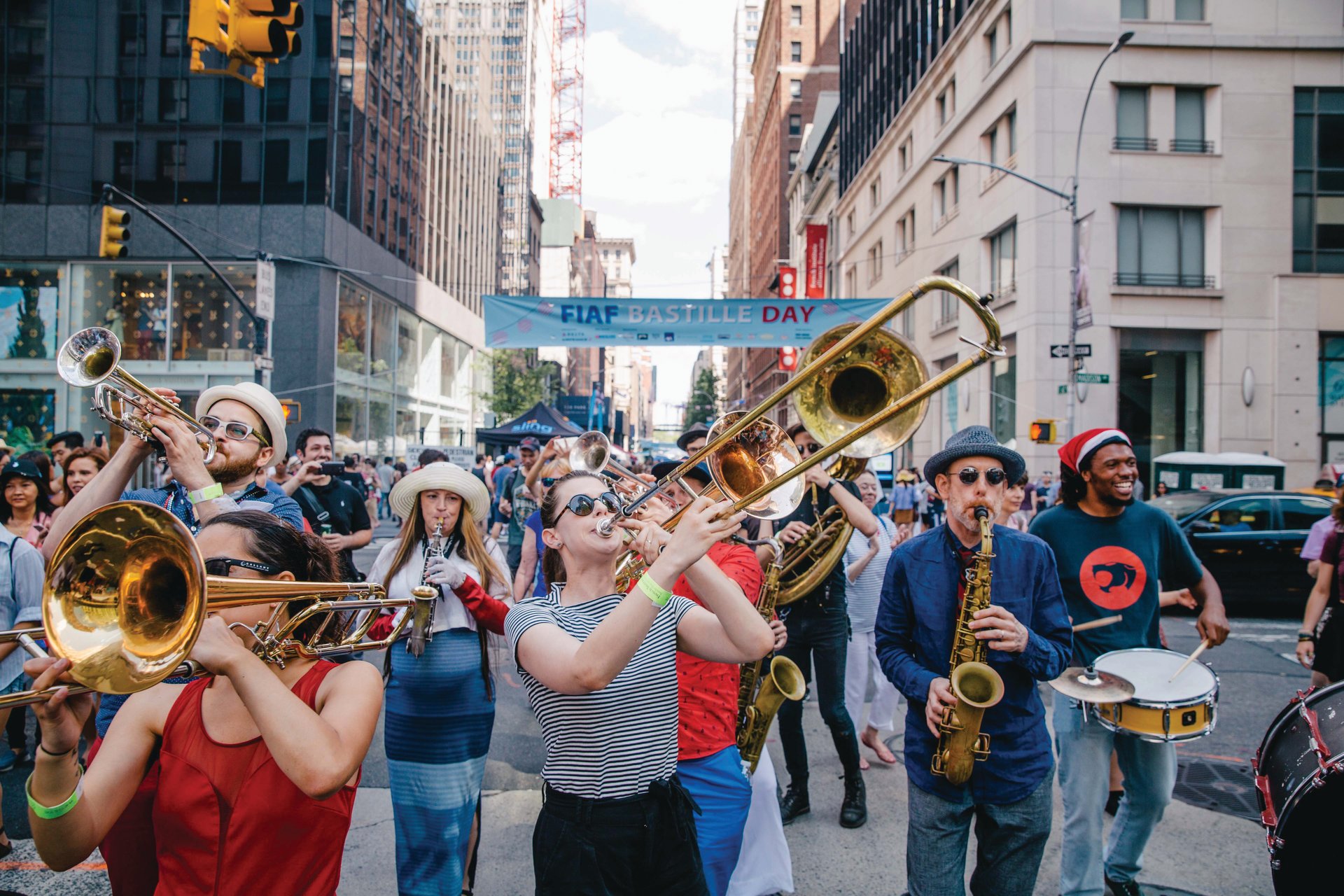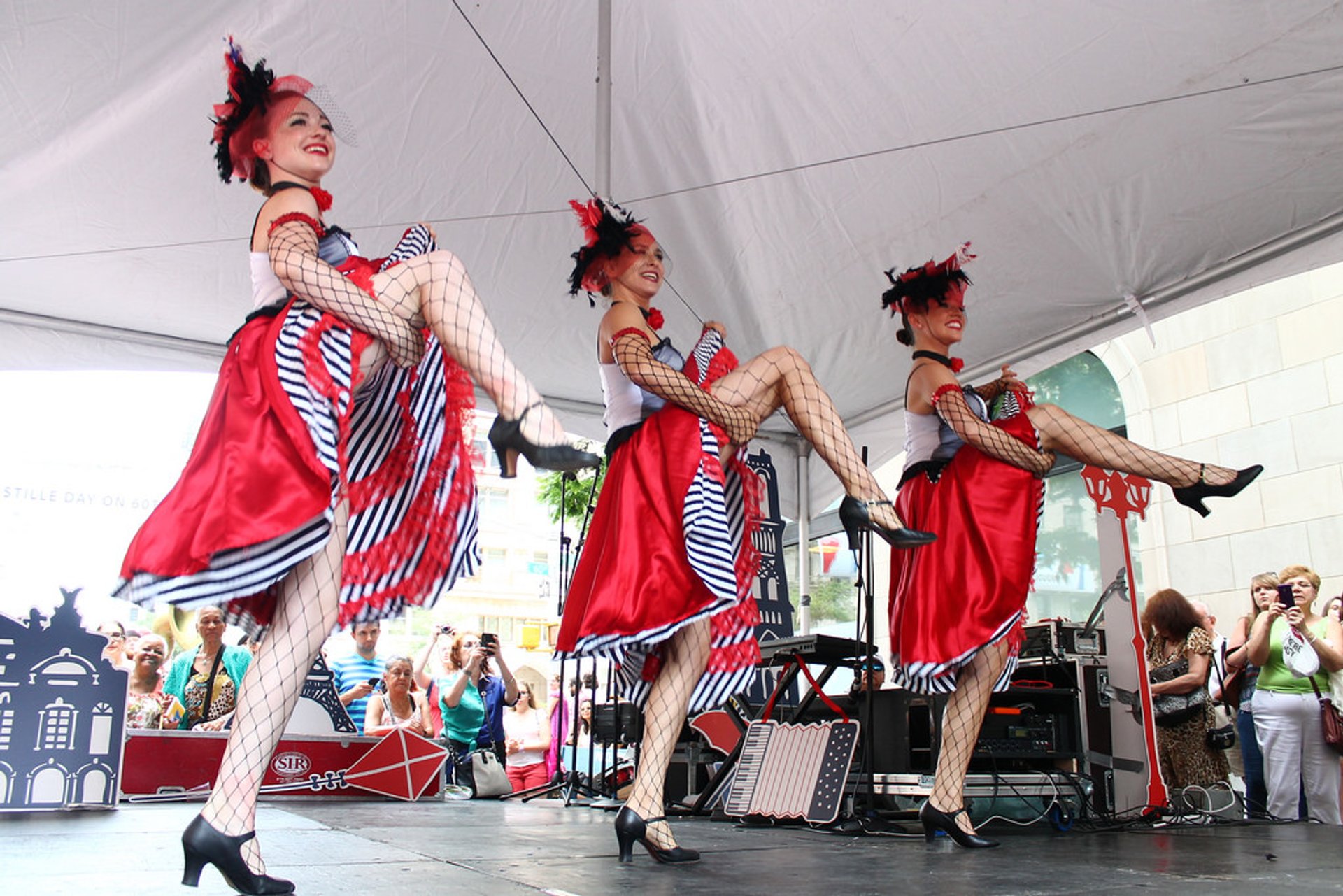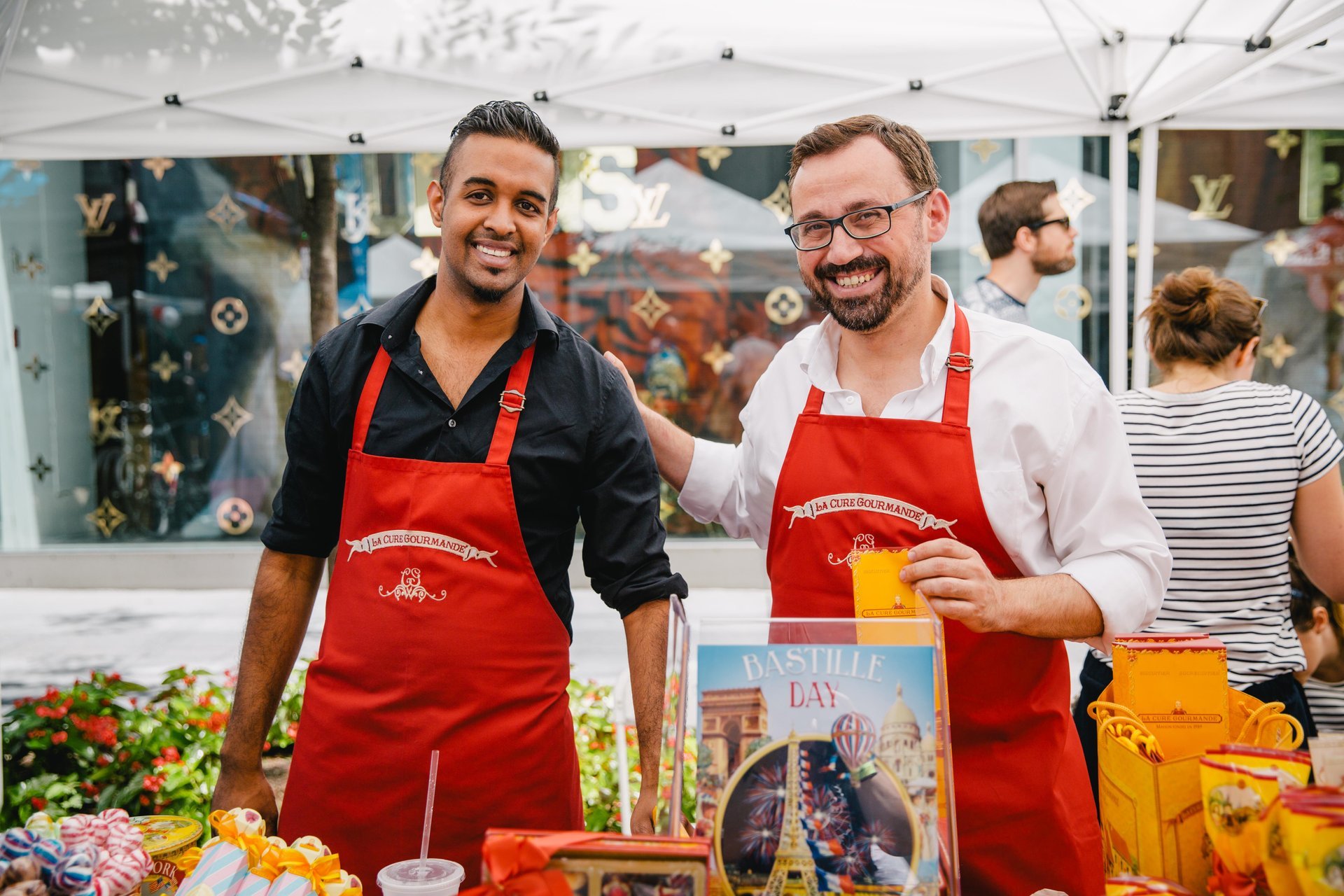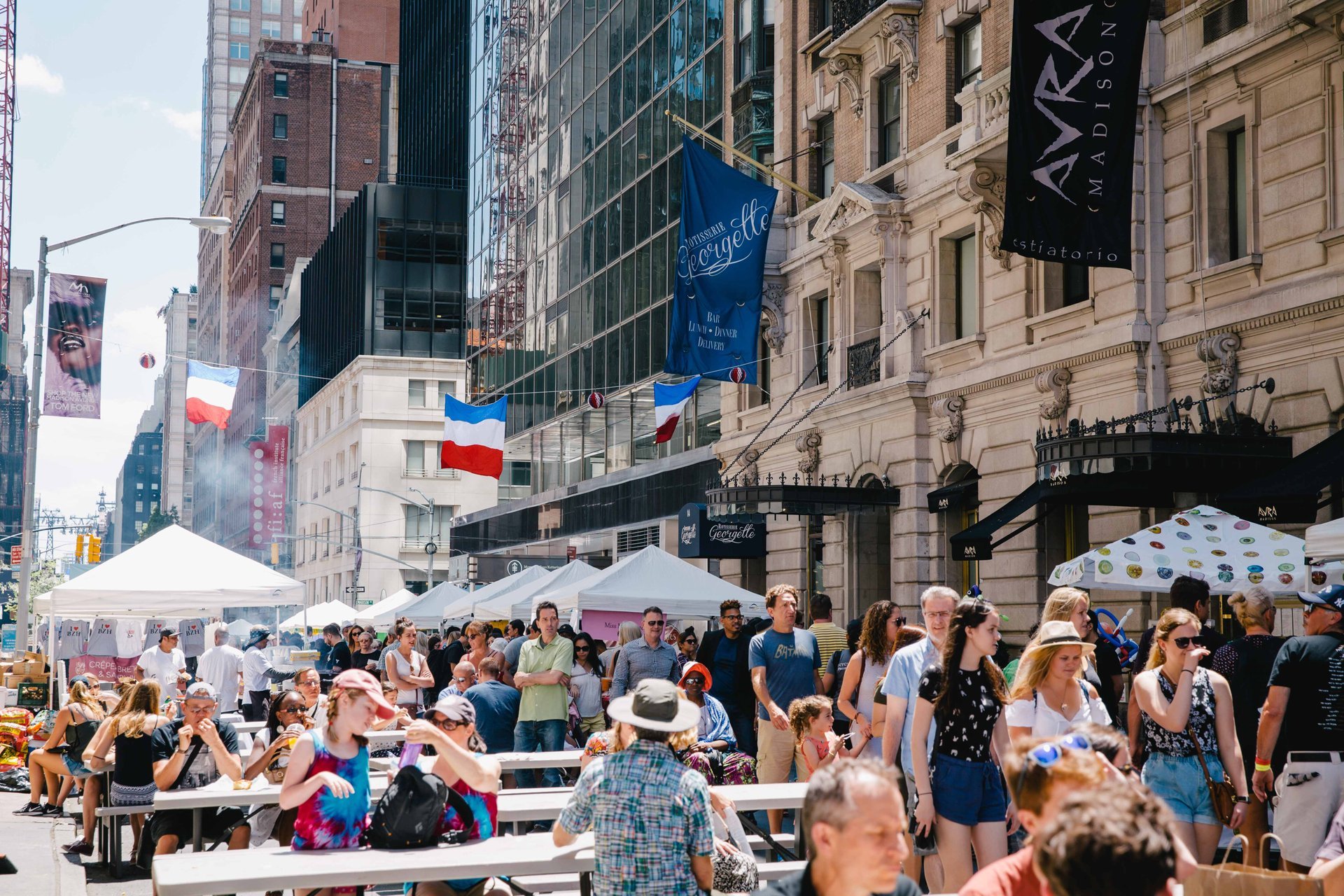 ©
FIAF / French Institute Alliance Française
Bastille Day or French National Day is an annual holiday celebrating Storming of the Bastille and the beginning of the French Revolution. It usually includes street fairs, French cuisine and music, dance events (even the cancan!), outdoor and rooftop parties, and a world of entertainment for a whole family in general.
Celebrations usually fall on Sunday either before or after July 14.
The main Bastille Day celebrations take place on 60th Street between Lexington and Fifth Avenues, but there are also multiple fetes on Sunday happening all across the city. Presented by the French Institute Alliance Française, Bastille Day on 60th Street, solemnly signify historic friendship between France and the United States.
There are also other events throughout the city during the Bastille Week like France Run in Central Park, parties, film screenings, cheese and wine tastings, and much more.
Find hotels and airbnbs near Bastille Day (Map)