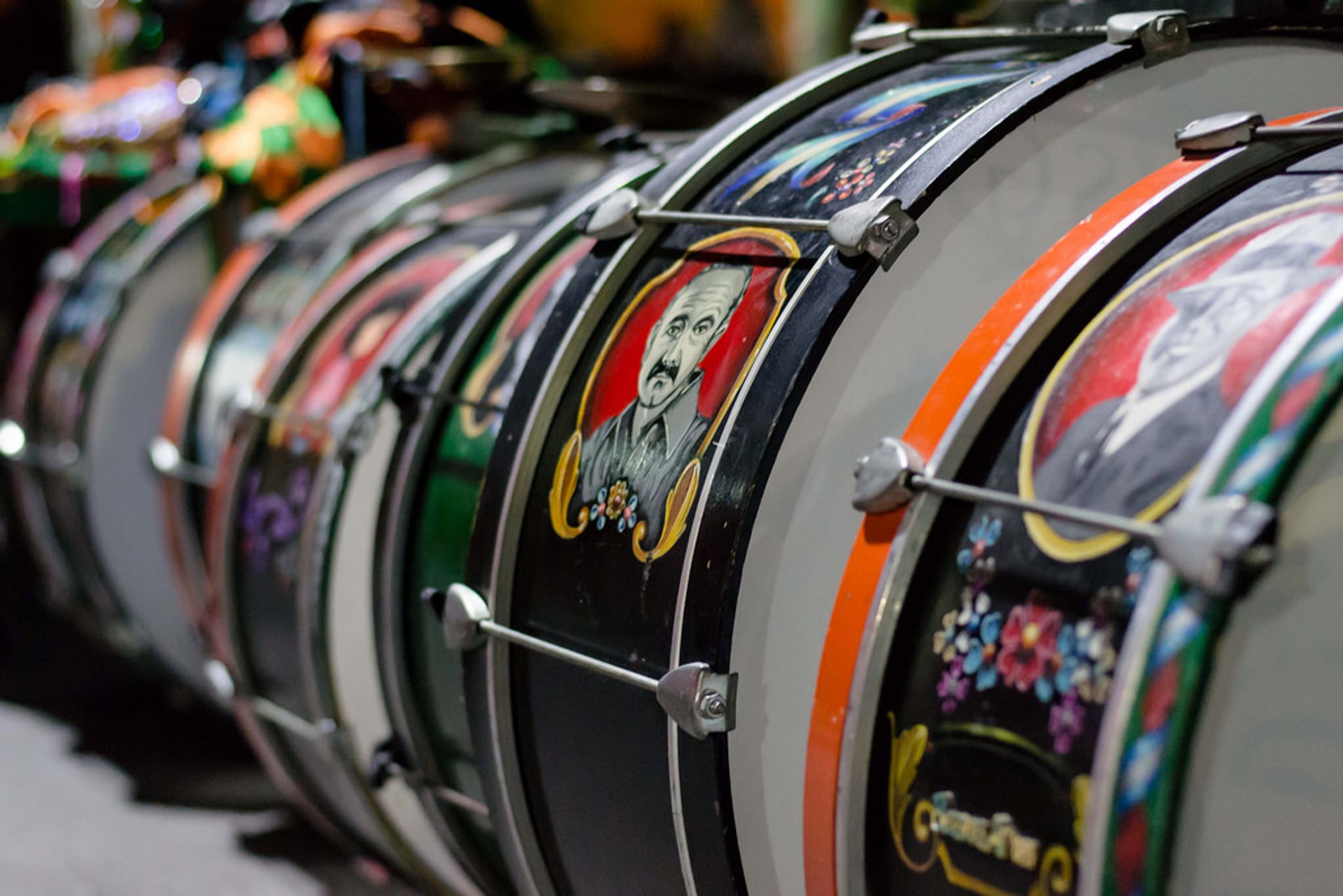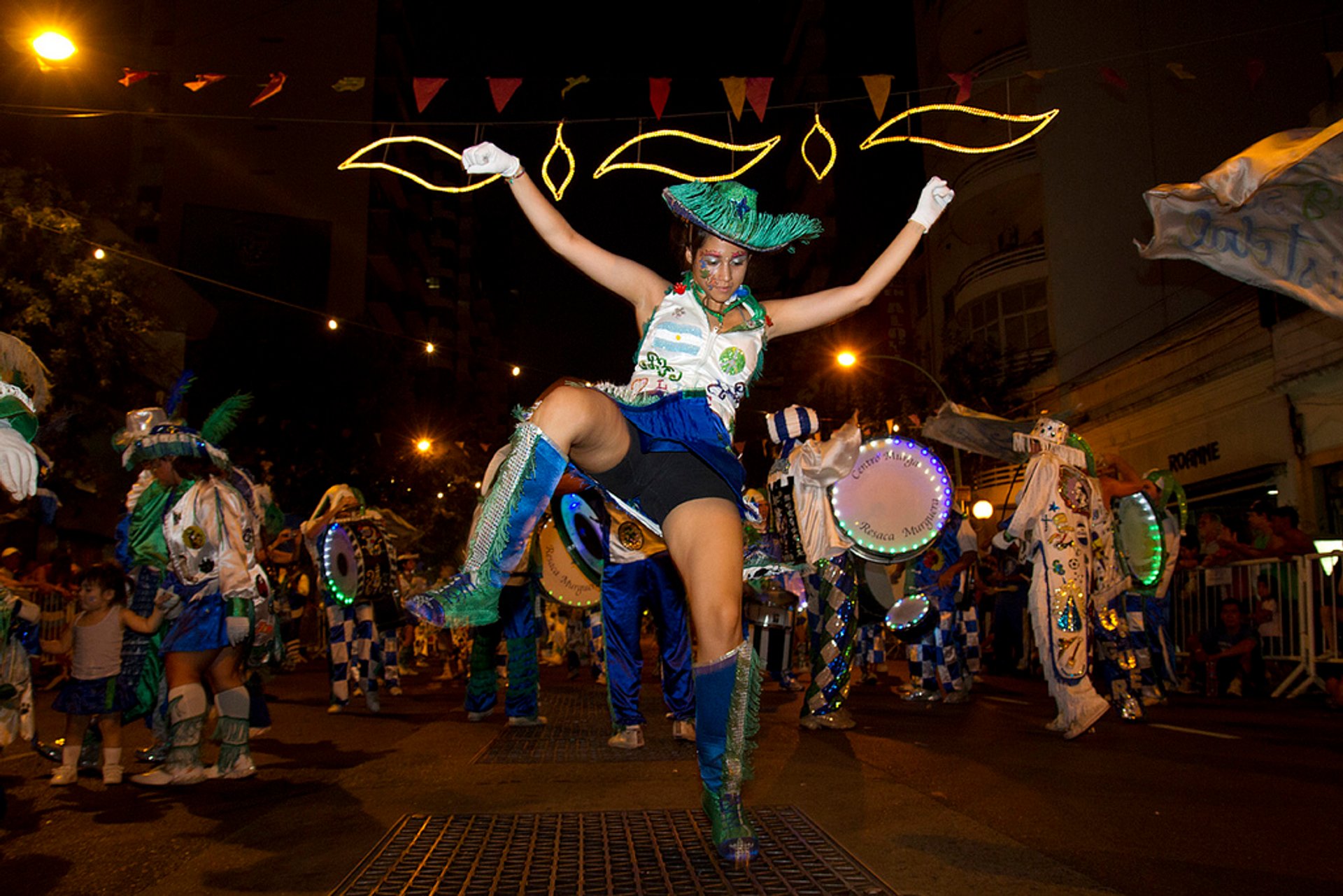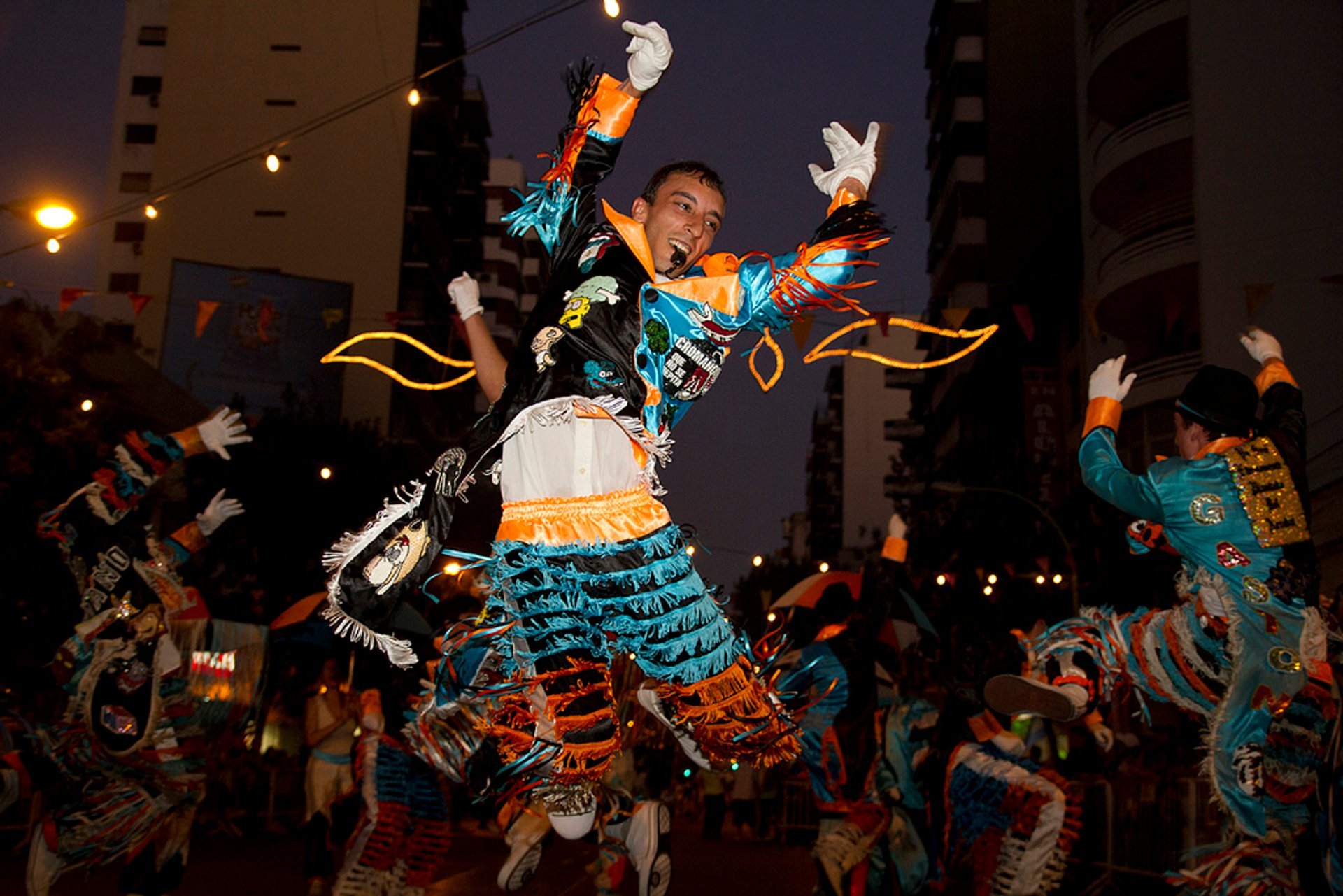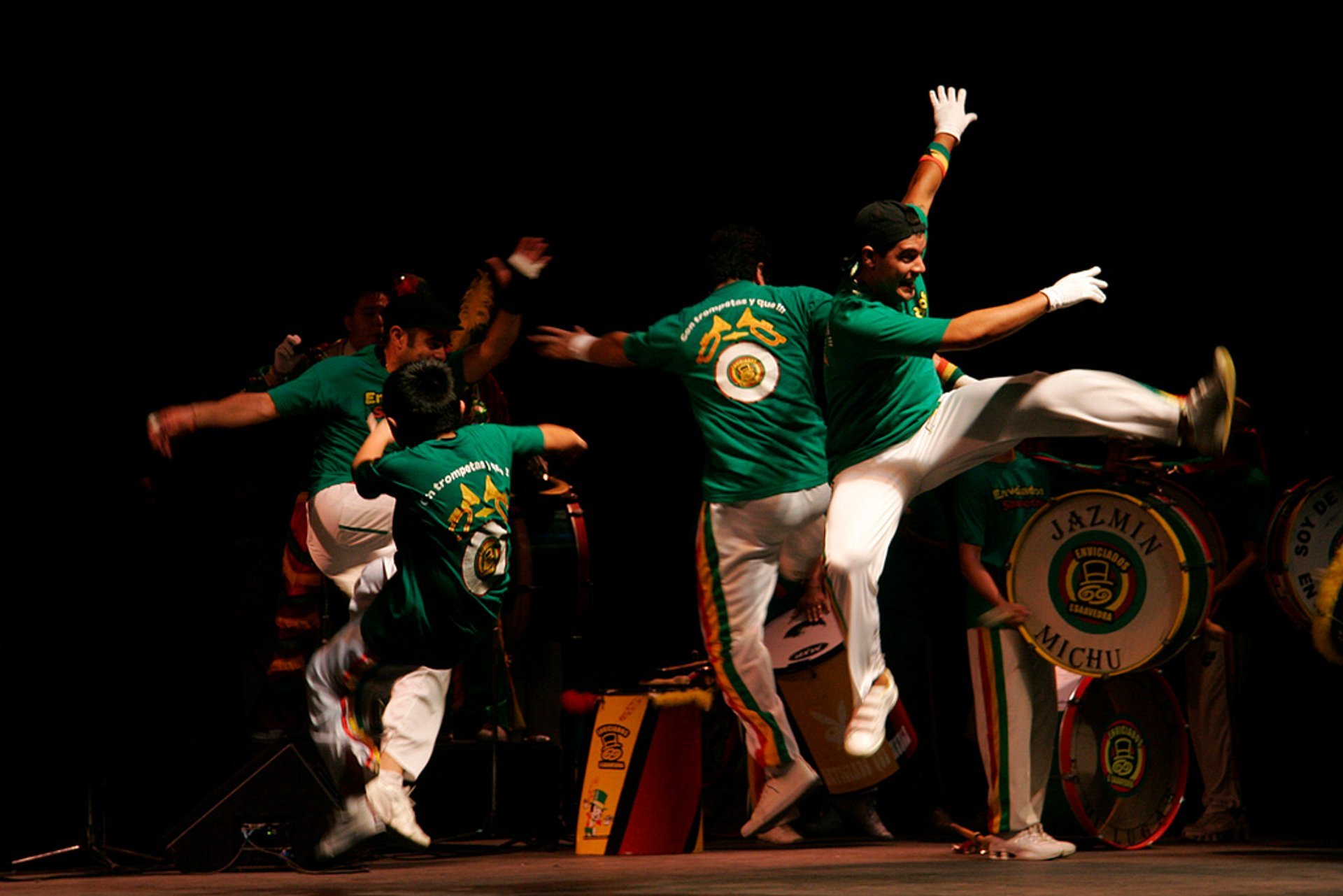 One of the brightest events of Buenos Aires, the Carnaval Porteño, is held during the four weekends before the Catholic Lent starts. It takes place in 30 blocks of the so-called Big Buenos Aires and 40 settlements of the province. It involves tens of thousands of artists and more than 100 dance groups and murgas (a unique form of Latino dance tradition). The huge closing of the celebrations takes place in Avenida de Mayo.
Dance processions during the carnival in Buenos Aires begin around 9 o'clock in the evening and continue until dawn. The battle of drums and incendiary rhythms of samba can be heard literally from all sides. Colourful feathers, sparkles, and huge carvings create an atmosphere of a truly fantastic show. Artists of all ages take part in the carnival procession. You may even meet elderly ladies dancing with their great-granddaughters.
Medieval Italian comedies are often performed during the festival. The best group is determined by an expert jury, which includes local and foreign celebrities, designers, artists, architects, and musicians. The winners are guaranteed substantial state subsidies for the preparation of the next holiday.
Find hotels and airbnbs near Carnaval Porteño (Buenos Aires Carnival) (Map)