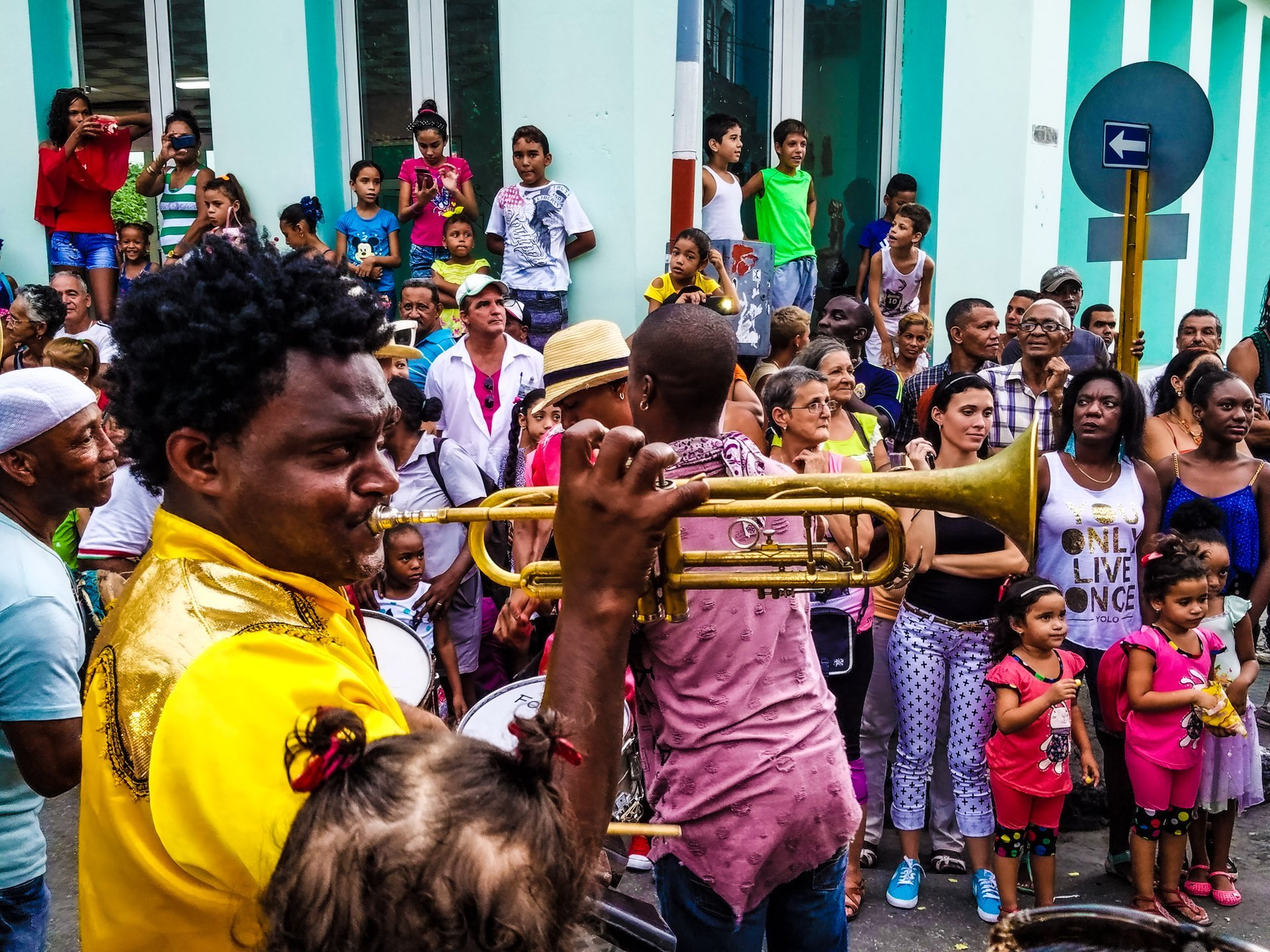 The Fiesta del Fuego is a burst of music, color and joy, with fire rituals and electronic music played by the best DJs. Santiago is known to be the party capital of Cuba, especially during the summer. Fiesta del Fuego is held yearly in early July. It includes a series of performances, exhibitions, and street celebrations with the focus on the Caribbean culture. Visitors can join the street parades and traditional congas. The streets are filled with music and dance rhythms.
Show accomodations nearby
The culmination of the festival is the Fire Parade on the final evening. It pays tribute to traditional Cuban culture and beliefs. The parade starts with a ritual salute to Nzambi Congo, a supreme god in the Palo Monte religion, and is completed with the burning of a giant Devil statue, accompanied by hundreds of drums. The festival ends with a massive street party all over the town.
Show accomodations nearby
Fiesta del Fuego | Festival of the Caribe Featured in