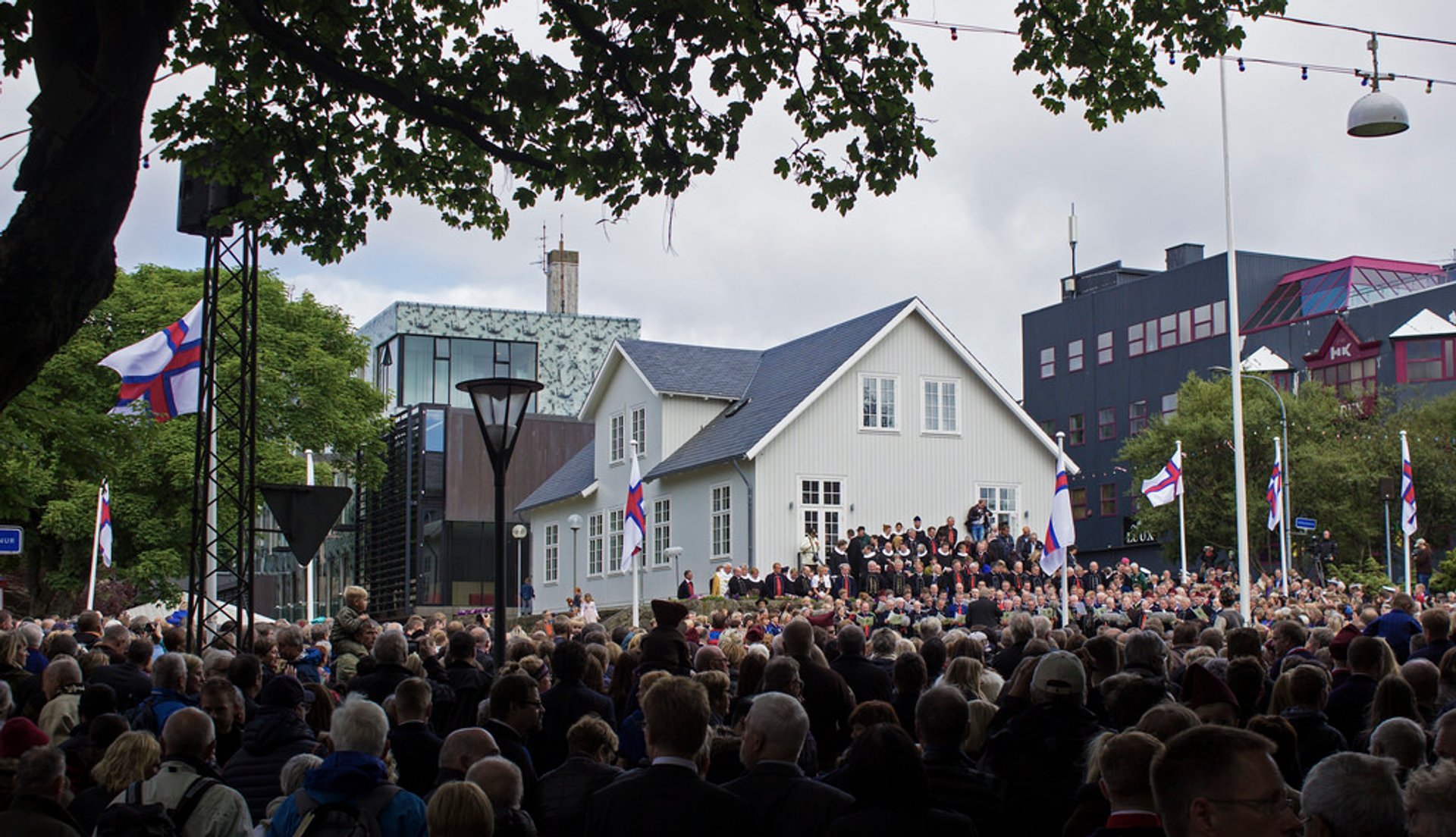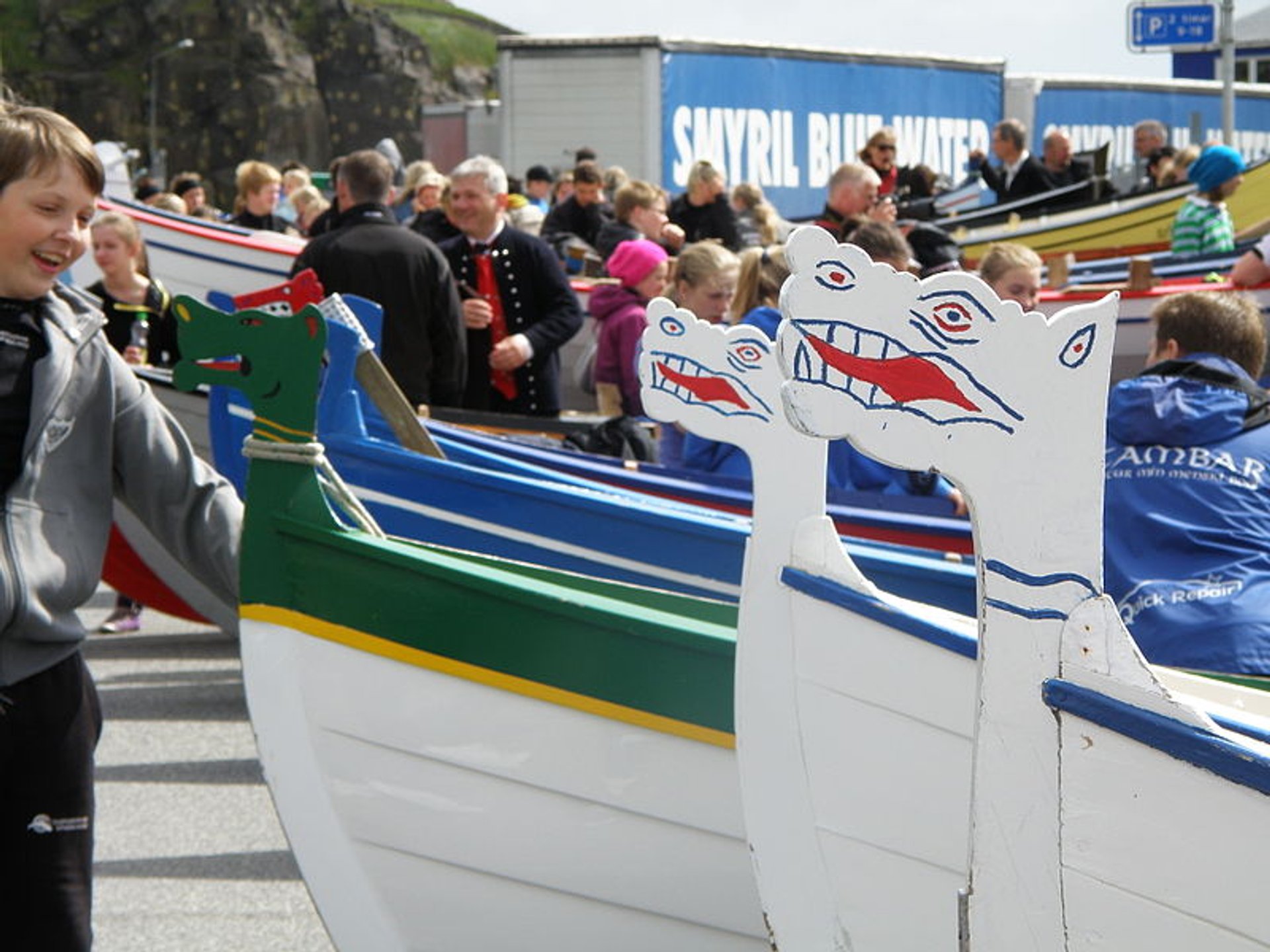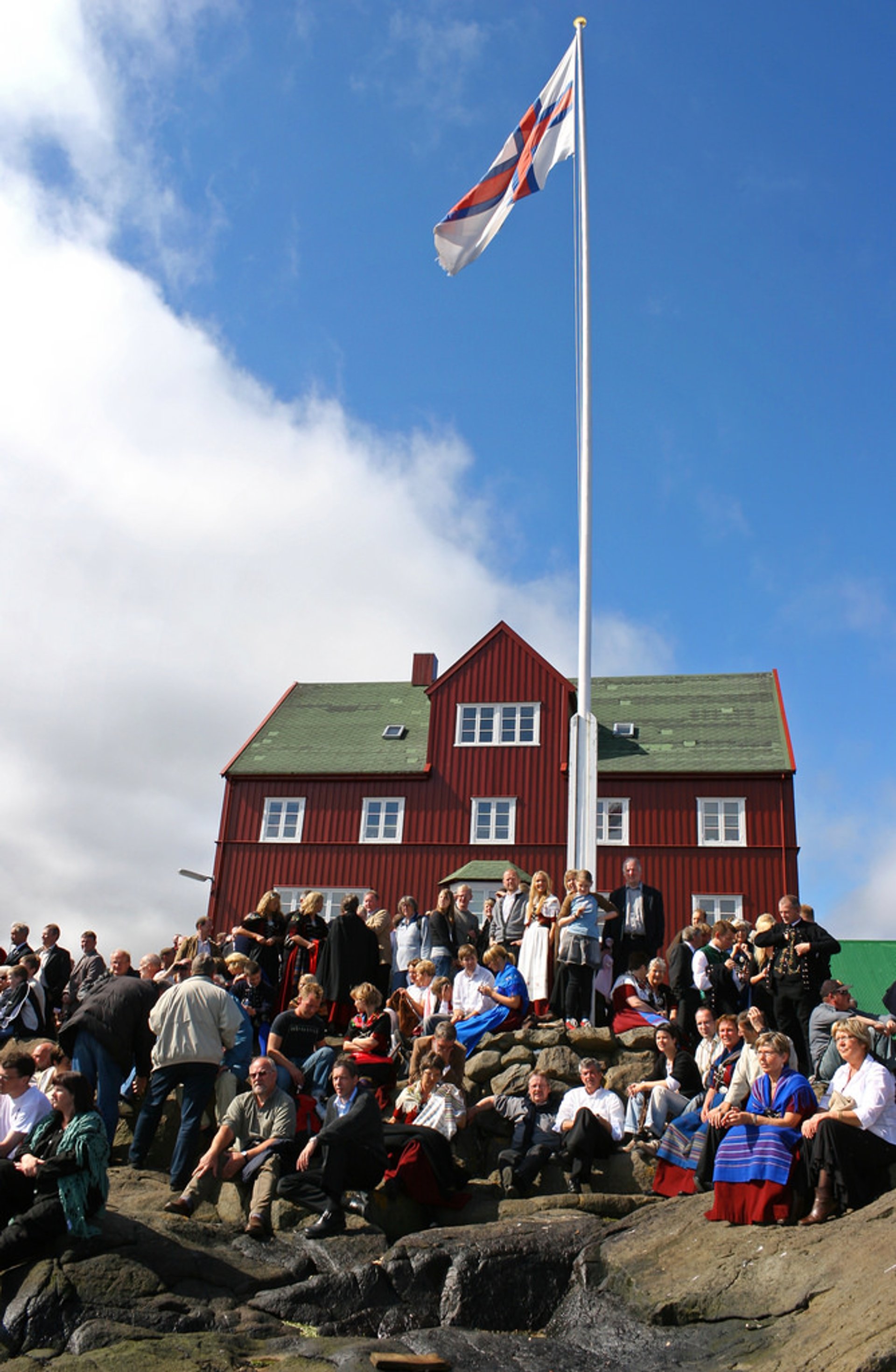 Formally, the day of St Olaf is on the 29th of July, but who cares if it can be celebrated for at least three days! The event itself commemorates St Olaf who introduced Christianity and is believed to be the champion of the national independence. However, in the modern times, it is more of a holiday for consolidation, patriotism and the feeling of unity. It all starts with a concert on the 27th of July and swiftly moves to the rest of festivities happening on the 28th and continuing to the early hours of the 30th.
Traditionally the finals of the wooden row boating competitions attract the most attention on the 28th. However, on the same day, the members of the Parliament organise a grand opening with a parade. For this matter, people march to the Parliament building and line themselves up in the form of triangle or Tinghúsvøllur. Then the parliament representative delivers the speech and the celebration is officially on! This would typically include parades, boat racings, festivals, exhibitions, ​and dancing, and continue throughout the 29th.
The festivities end most spectacularly and involve the chain dance, which is a traditional dance that has survived only in the Faroe Islands​. In the middle of the night between 29th and 30th people gather for a major sing-along where they chain-dance again and sing the traditional ballads. And even though the day of St Olaf might be officially over, it seldom means that the festivities are! So you are welcome to continue on partying until the end of the month!​
Find hotels and airbnbs near Olavsoka (Map)