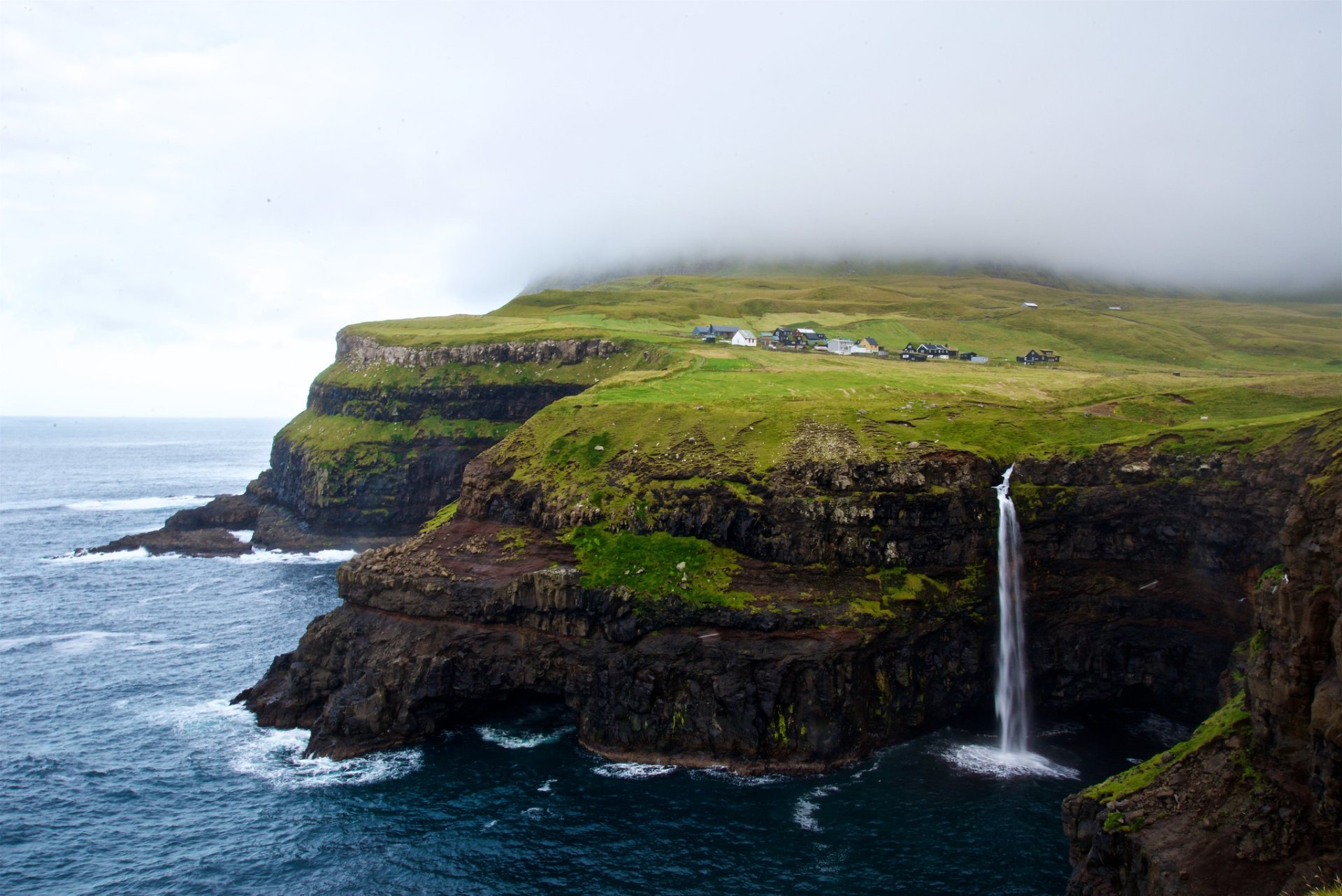 Múlafossur Waterfall, Gásadalur, Vágar, Faroe Islands
The Múlafossur Waterfall is unquestionably head and shoulders above any other landmark in the Faroe Islands. It is one of the most well-known tourist attractions, and for a good reason. The waterfall falls off the island, making for a truly breathtaking view. So let's see what you should hear about it!
The Pinterest-like Múlafossur is tucked away from the visitors in the remote settlement close to Gásadalur, on Vagar Island–just 7 miles (11 km) from Vagar Airport. You can easily get to the 200 ft (60 m) waterfall by taking a stroll from the center of Gásadalur. In addition, there is a nice parking area, just a two-minute walk from the waterfall, so feel free to park there if you get to the location by car.
The best time to visit
So, when is the best season to visit Múlafossur? The short answer is: in spring and fall. During these months, the weather is the most comfortable for traveling. Plus, there is little wind in the area (you can't fully avoid it, though), so you'll be able to take amazing pics, go on beautiful walks, and not get hot. Thus, remember to book your accommodation in advance and have a wonderful time!
Find hotels and airbnbs near Múlafossur Waterfall (Map)