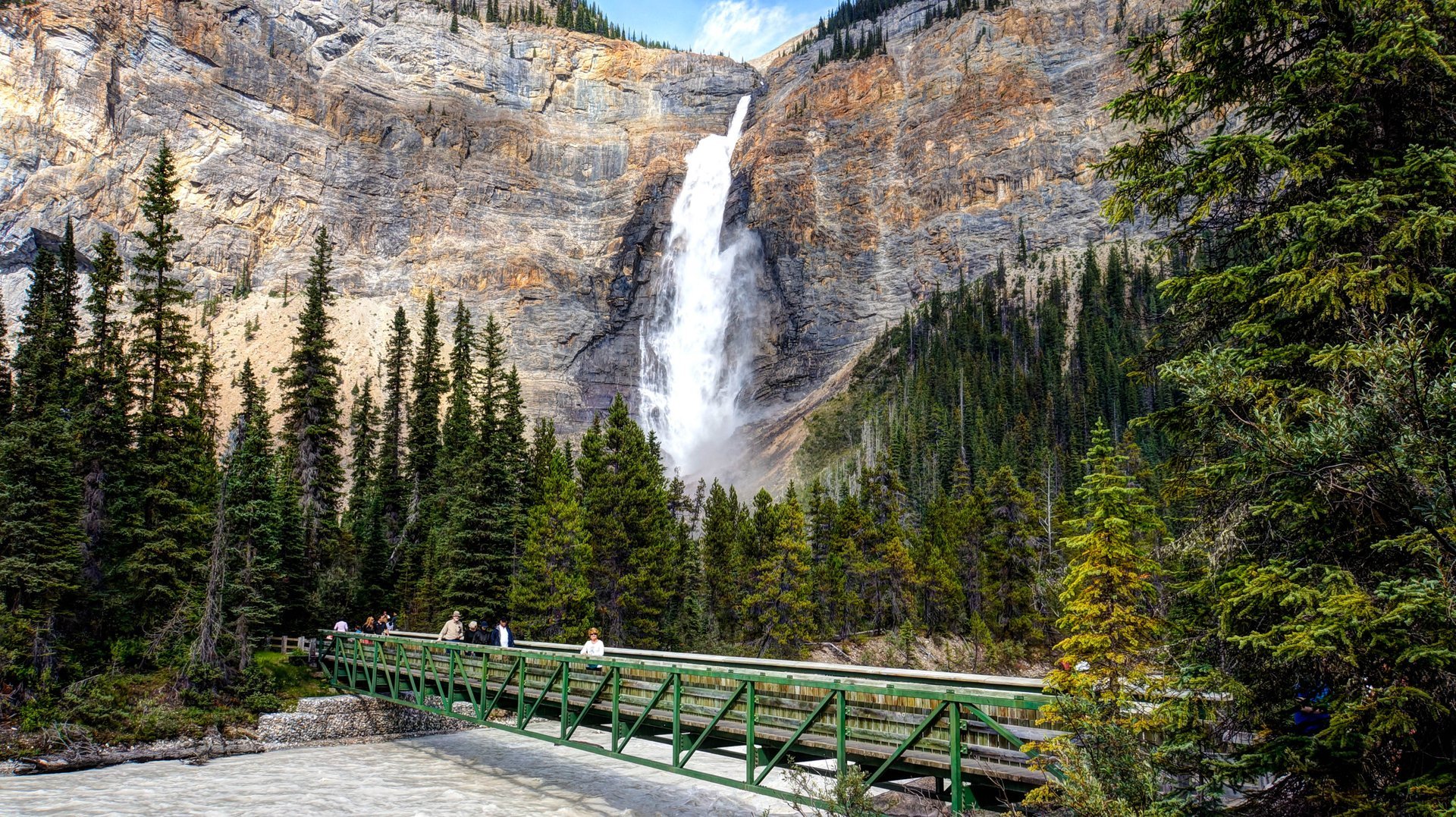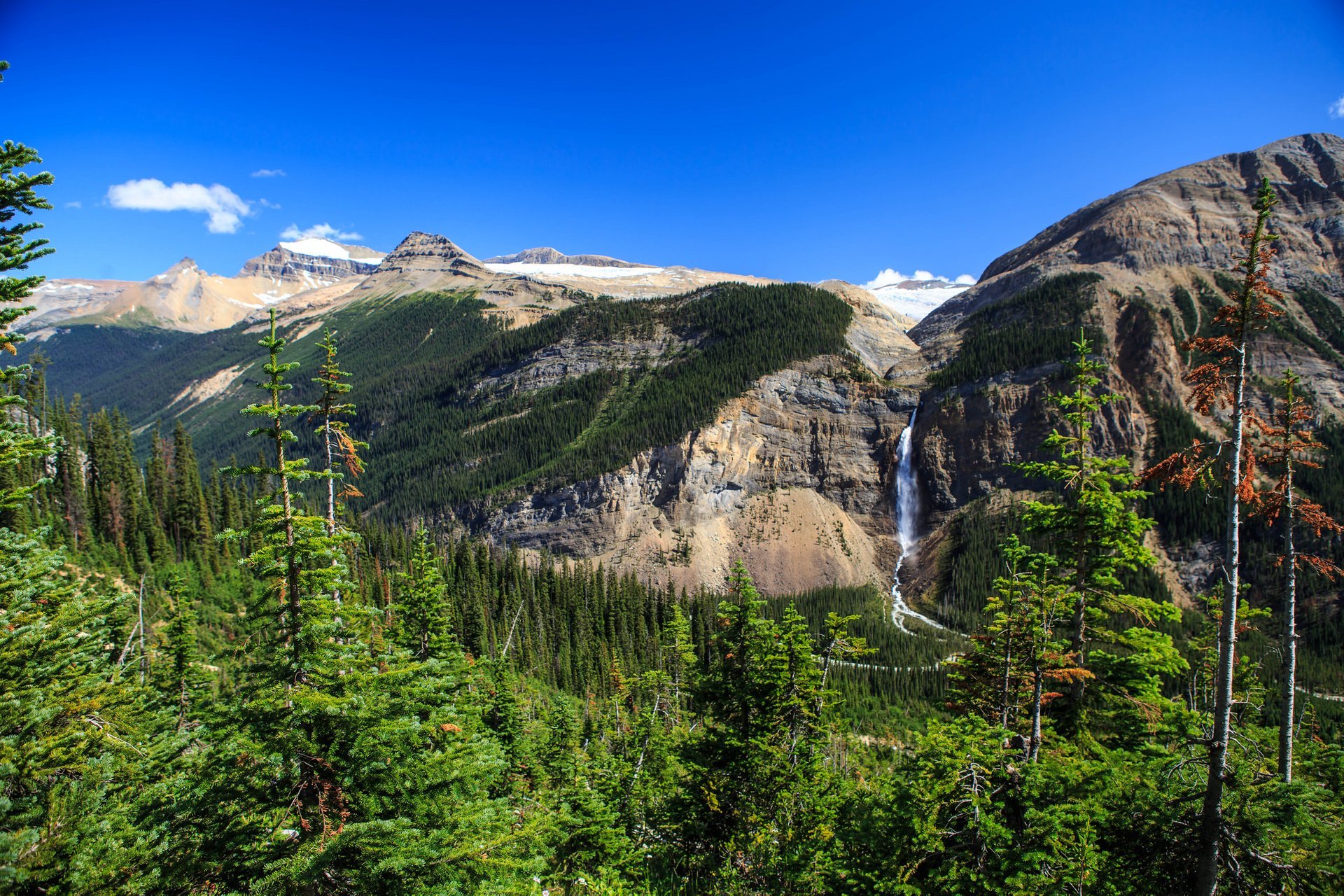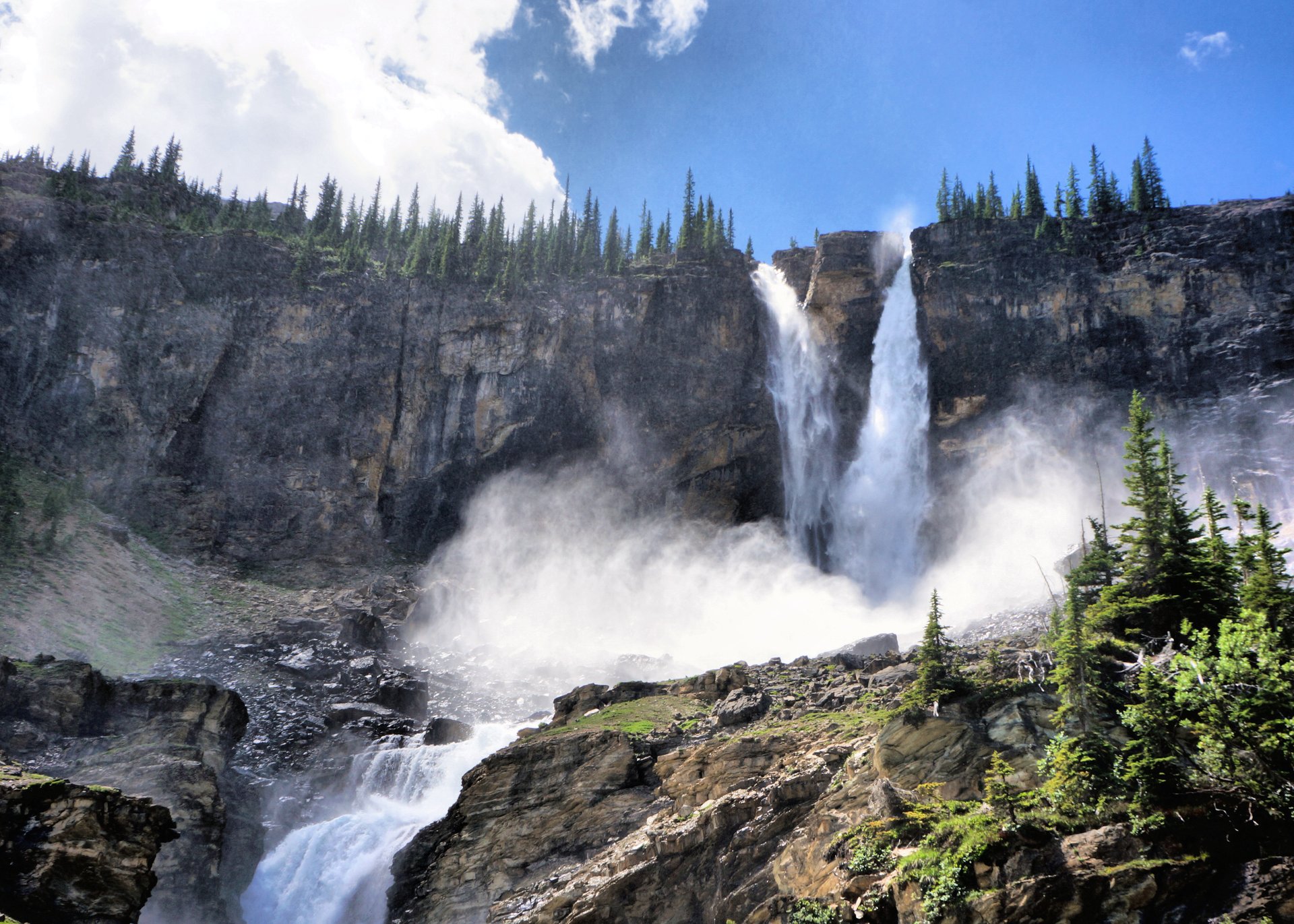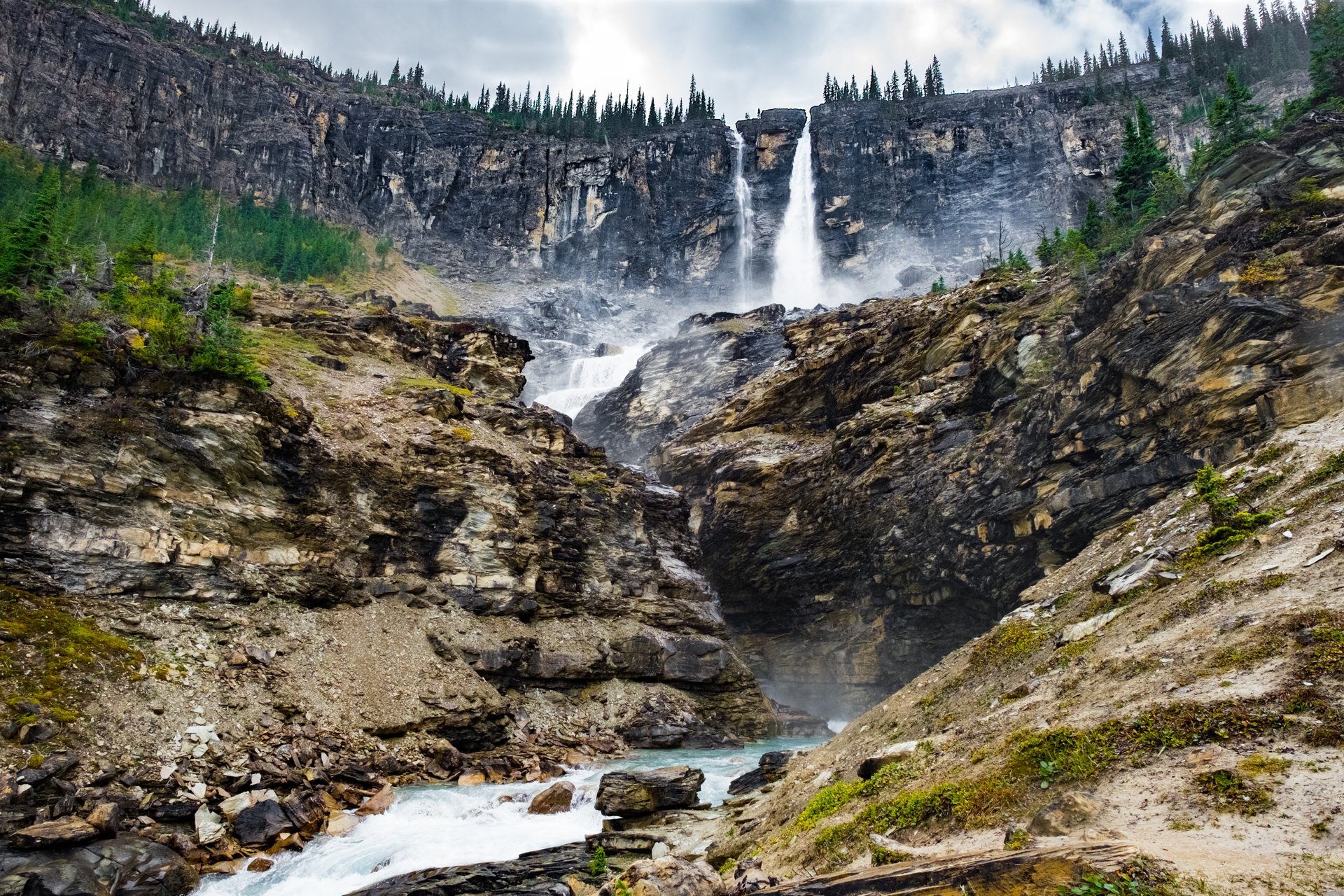 Takakkaw Falls is located in Yoho National Park, near Field, British Columbia, Canada. Takakkaw Falls is the second tallest waterfall in Canada after the Della Falls with a height of 384 m (1,260 ft) from its base and free fall of 254 m (833 ft). Takakkaw is translated from the Cree language like "it is magnificent." Water from the Daly Glacier keeps the waterfall full during the summer. Late June is when the falls are at peak condition, and when the roads get opened.
Takakkaw Falls can be reached by an 18-km (11 mi) trail (roundtrip) with approx 300 m (984 ft) of elevation gain. The Takakkaw Falls trailhead is located at the Takakkaw Falls parking lot. A well-marked path features several waterfalls and lookouts. After passing the Takakkaw Falls, the path goes further to the Twin Falls and Twin Falls Tea House. You will see a beautiful rock field with lovely views and an empty lake bed. There is also a campground in the area.
The Twin Falls Tea House was built in the early 20th century as a stopover cabin for hikers and tour groups. In 1992 it was designated as a national historic site and an example of the Rustic Design Tradition. About 500,000 people visit Yoho National Park annually, so the area might get crowded during the summer months. As the park is close to Banff, a large portion of visitors come from Alberta.
Find hotels and airbnbs near Takakkaw Falls & Twin Falls (Map)