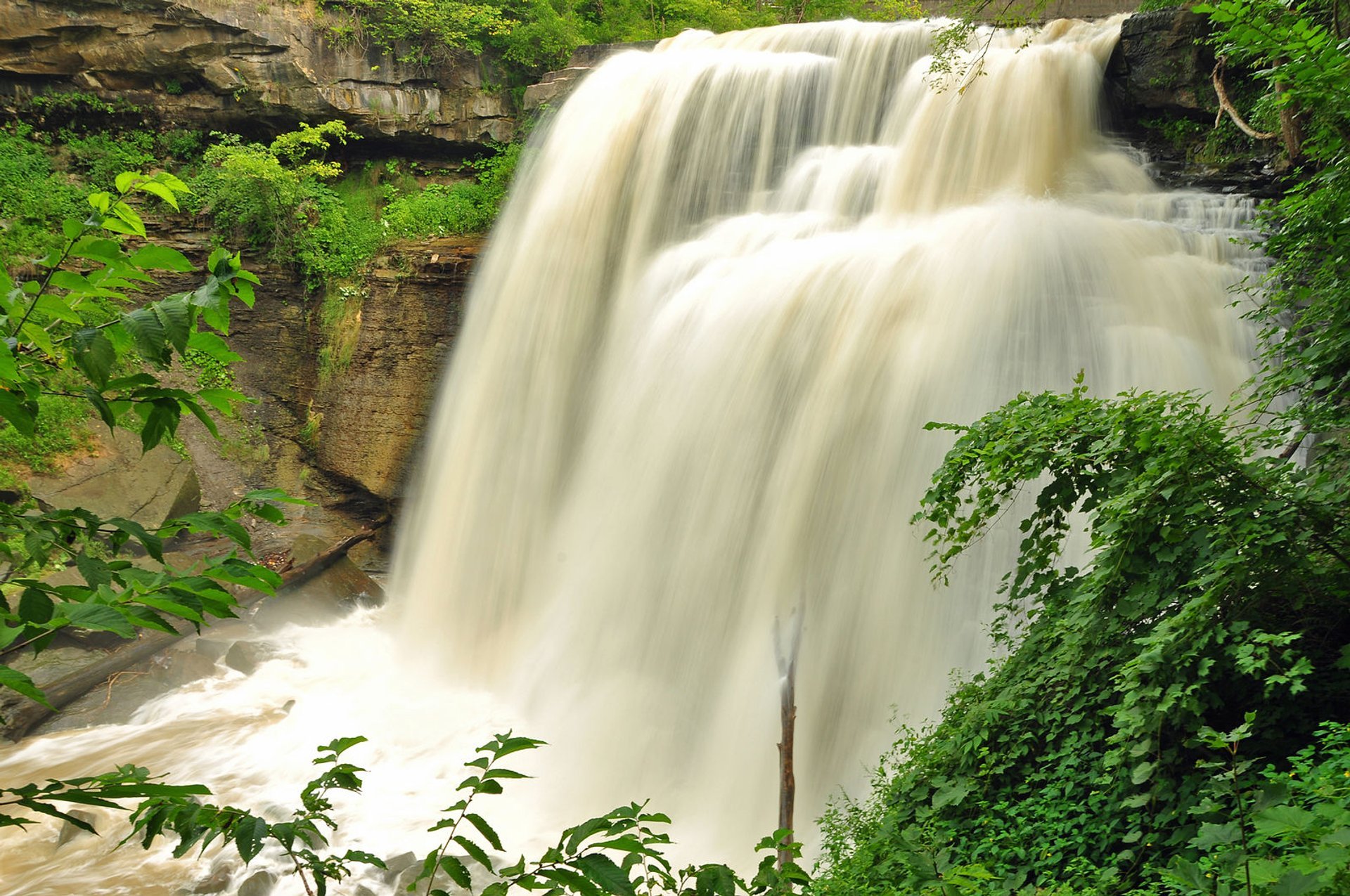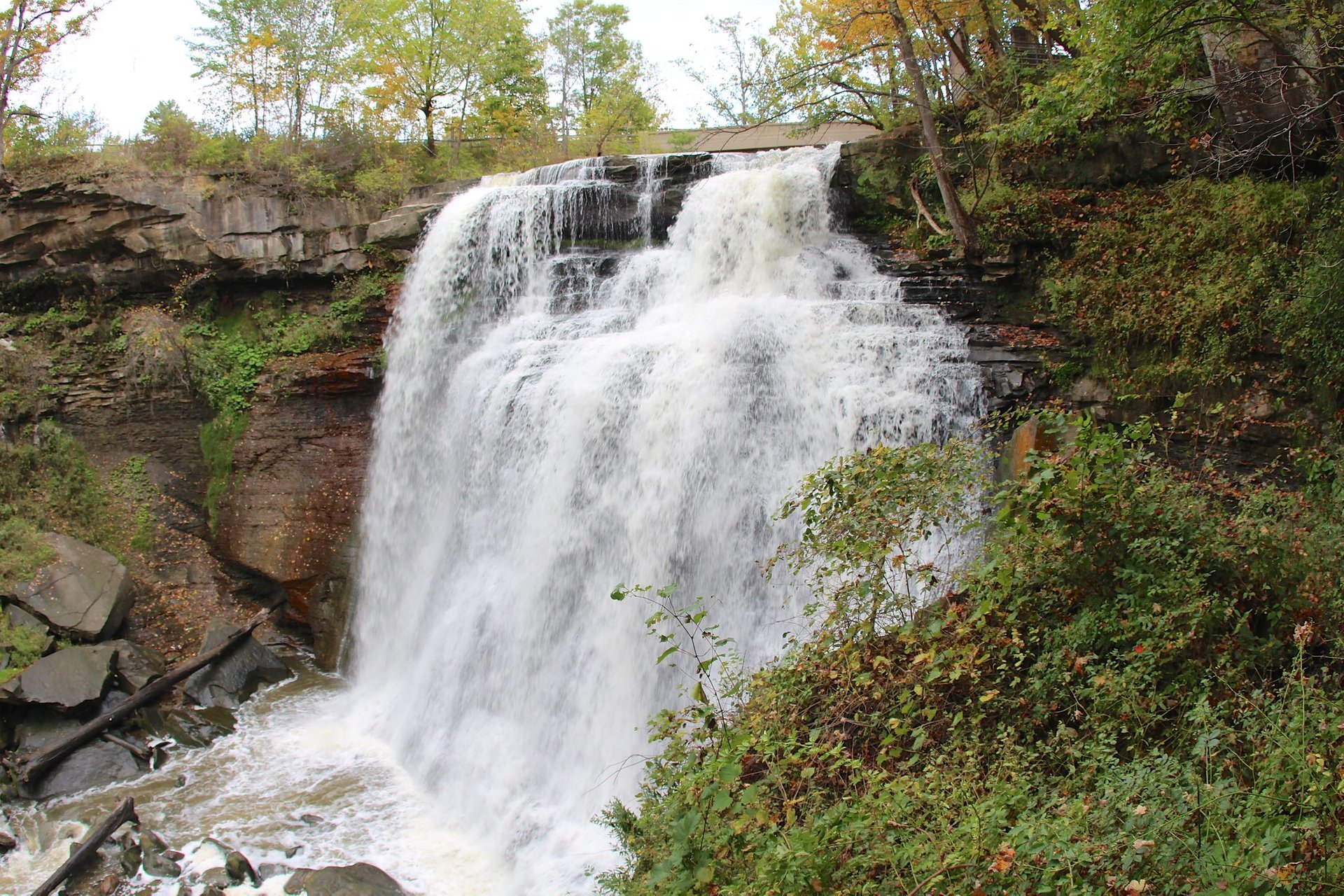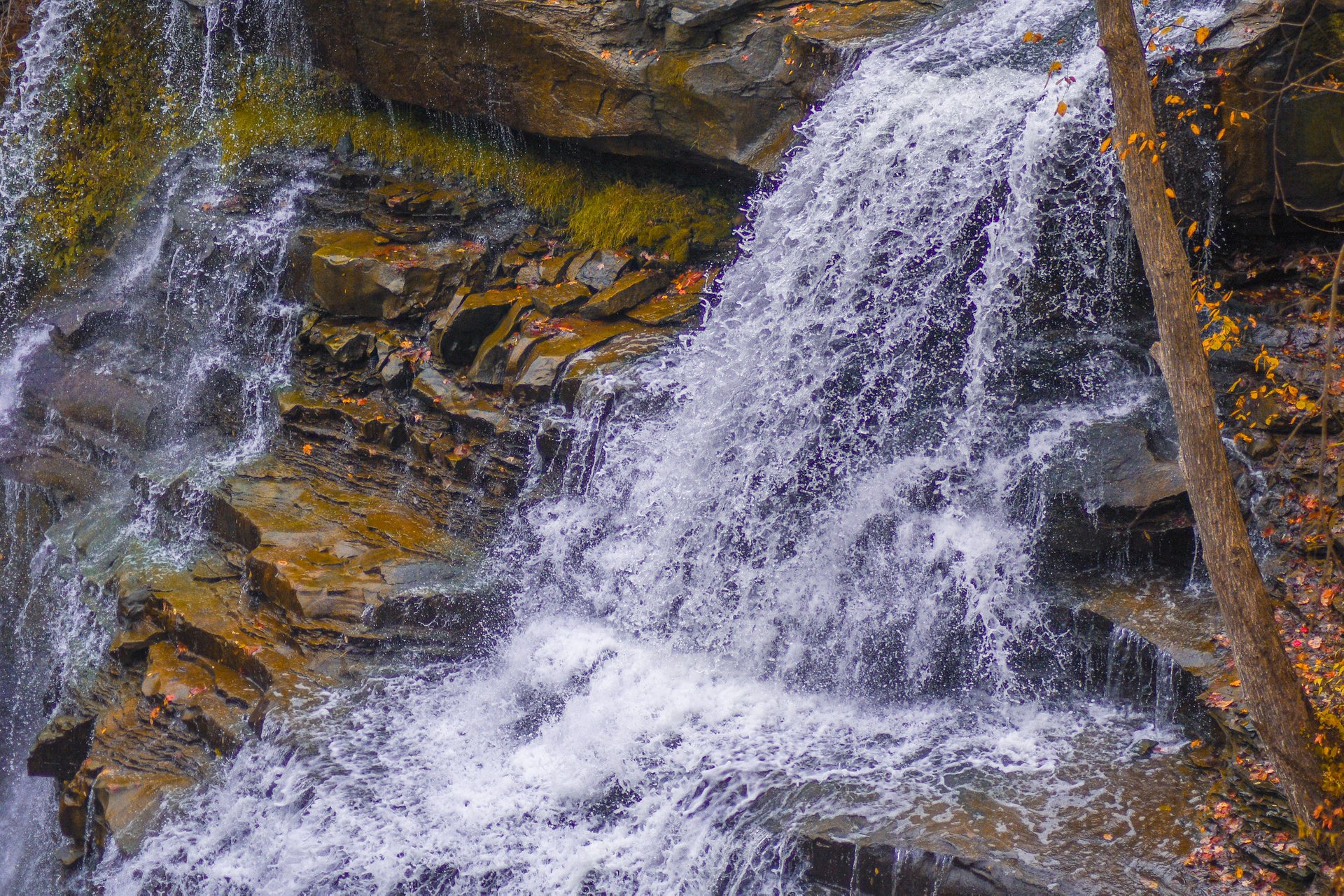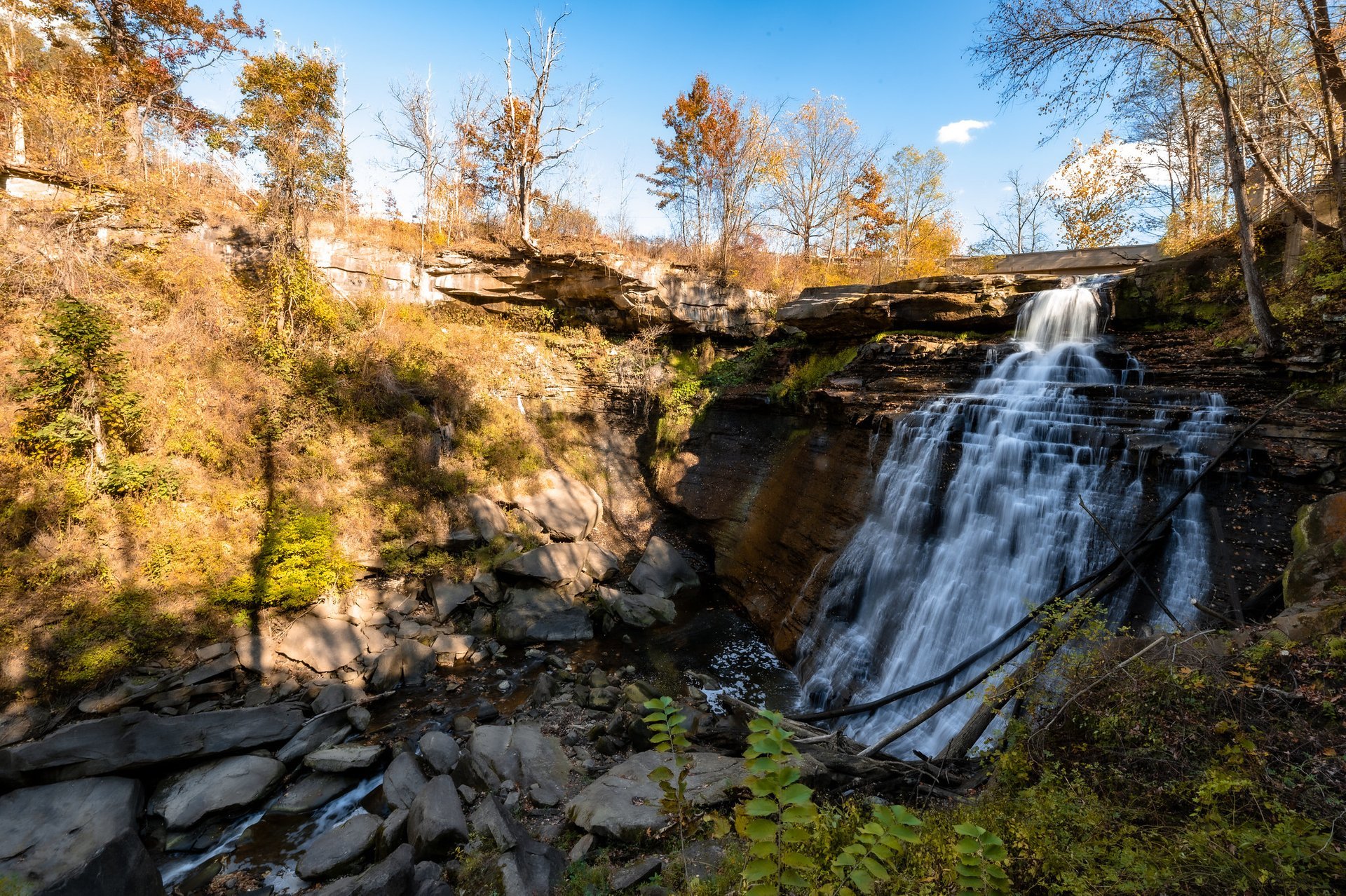 Brandywine Falls after a storm in the Cuyahoga Valley
See accommodations nearby
Cuyahoga Valley National Park in northeast Ohio boasts a breathtaking 65-foot (20-m) waterfall that runs from Brandywine Creek. Brandywine Falls is a beautiful, easily accessible waterfall that has become a popular highlight of the park. Here, you will find multiple trails to hike around the falls and different ways to get to them. That makes this hike arguably the best and easiest route in Ohio.
When is the best time to visit Brandywine Falls
Although Brandywine Falls is open daily, the best time to hike there runs between March and May after heavy downpours. Beautiful trails near the waterfall are especially charming during the fall period between September–early November with the unbelievably colorful foliage around. In winter, the Brandywine Falls trails can be closed due to icy conditions.
Brandywine Falls facts
Brandywine falls is carved by Brandywine Creek and displays classic geological features, comprising a layer of hard rock that covers the waterfall, protecting tender layers of shale rock below. Those smooth rocks were formed from the seafloor mud that covered this area over 400 million years ago, and because the shale is thinly sliced, the water has a fascinating curtain-like appearance as it plunges down the falls.
Things to do at Brandywine Falls
If Brandywine Falls is not enough for you, smaller Buttermilk Falls and Blue Hen Falls are also located in Cuyahoga Valley National Park. So you can enjoy hiking to them as well. Generally, there are a surprising number of waterfalls in the Cleveland area. Chagrin Falls and Mill Creek Falls are all also within 30 miles from Cleveland. However, Brandywine Falls is deemed to be the most scenic of the bunch.
How to get to Brandywine Falls
The falls can be easily reached from Brandywine Road. You can get a map of the park on the park's website or you can also pick it up at any place that has tourist brochures. There is a parking area, a trail, and a boardwalk to the base as well as to the top of the waterfall. To witness the falls, start your journey from the Brandywine Falls Picnic Area and begin on the Brandywine Gorge Boardwalk. It goes from the northern end of the parking area to the actual waterfall. The route is flat until you reach the falls. Take your time to enjoy the falls and if you're feeling courageous, you can take a hike on the Brandywine Gorge Boardwalk N. Spur to enjoy a better view of the waterfall.
Where to stay at Brandywine Falls
You will find loads of campgrounds in the cities surrounding the park. Silver Springs Campground, the closest one, is located just 20 minutes away (by car) from the waterfall.
Brandywine Falls is considered to be the most impressive waterfall in the Lake Erie Watershed. The hiking trails are easy to take so bring your family and friends with you to share this unforgettable experience!
Find hotels and airbnbs near Brandywine Falls (Map)